Harley Davidson 48 Sportster Boober "Coffee & Cream" by Smoked Garage
DARK KUSTOM Custom bikes
Rating:

7.7

/ 10
Harley Davidson 48 Sportster Boober "Coffee & Cream" by Smoked Garage
Country Australia
Harley-Davidson Sportster 48
Style Bobber
Coffe & Cream
If you're anything like me, you need that shot of coffee to get you fired up first thing in the morning. Alternatively, you might opt to instead throw your leg straight over this beast to get your heart going and fired up for the day.
Black may be the new black, but white is just right. Paired with a dark tan seat and grips, the subtle combo is a fresh break from the usual blacked out 48s you'll see cruising around out there. With plenty of other custom mods, this 48 is a classy head-turner you'd be happy to take home to meet mum.
Font www.smokedgarage.com.au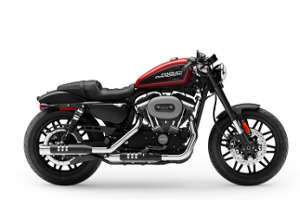 48 Sportster Boober parts
Custom matte white paint job
Custom hand made exhaust, heat wrapped
Rear bobber conversion
Dark tan seat, handmade with a diamond stitch
Drag bars
Chopped front fender
Blacked out spoked rims
Avon Cobra rubber
Pod breather
Burly Brand Slammed shocks
LED Headlight/Indicators/Tail light
Side mounted numberplate
Contrast Cut Forward controls
Review of Harley Davidson 48 Sportster Boober "Coffee & Cream"
48 Sportster Boober look
7.8
48 Sportster Boober body
7.4
48 Sportster Boober parts
7.9