One of the most stunning Harley-Davidson bikes on the market is the VRod muscle, customized by Killer Custom of Lithuania.
The bike's superb paint job, which contrasts black with aged gold, is nothing short of spectacular. The motor is painted black, adding to the overall sleekness of the bike.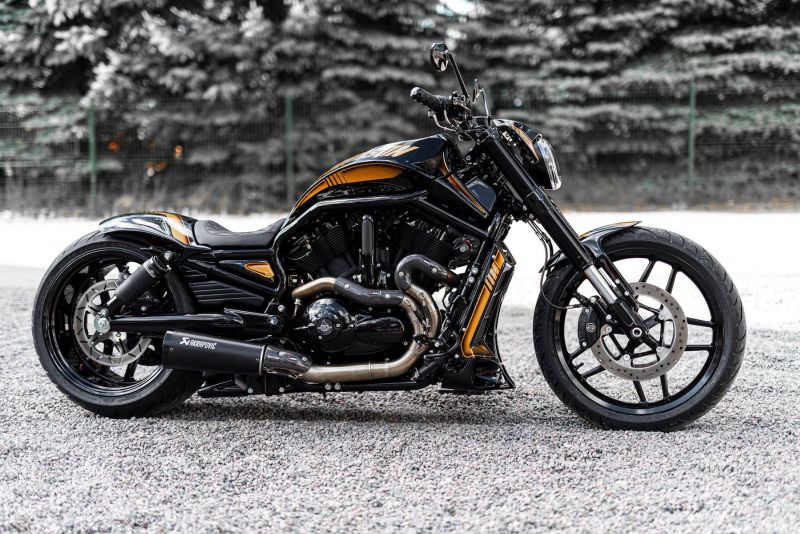 The Avon Cobra 300 tire on the rear of the bike makes a statement, and the 2 in 1 Akrapovic exhaust system delivers power and performance without sacrificing style.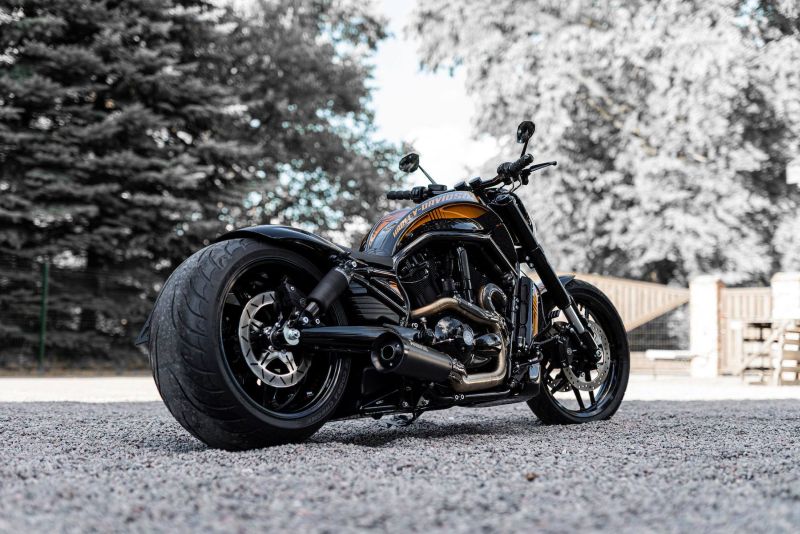 The bike's ride is enhanced by the Legend Air Ride Shock Suspension. Booster mirrors allow for better visibility while riding. The rear fender, named "Smooth Oval" by KC, is a standout feature. The radiator cover, known as "Indy" by KC, adds even more style and personality to the bike.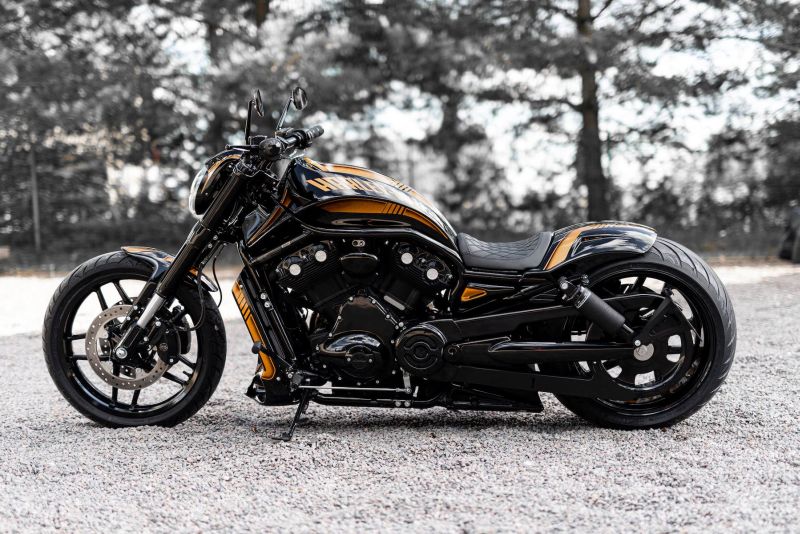 The bike's seat has been custom designed to fit the "Smooth Oval" rear fender, ensuring that riding in comfort. The black LED headlight kit, known as V-Rod "Night Ride", is perfect for late night cruises. The 3″ Handlebar Riser Kit by KC allows for a more comfortable ride. Kellermann Micro Extreme Rhombus Dark Running/Brake/Turn Signals finish off the bike.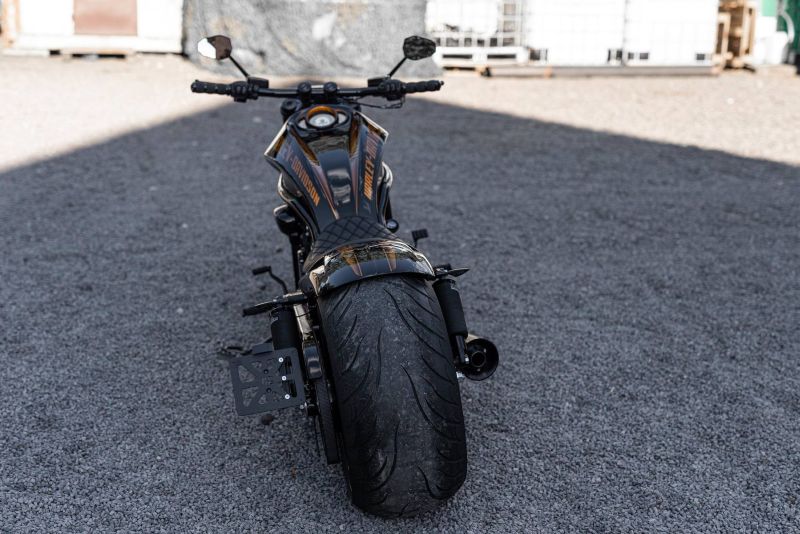 This bike is perfect for the rider who wants a sleek, stylish ride with power and performance to match.
So, if you are looking for a bike that stands out from the crowd and provides an unforgettable riding experience, the Harley-Davidson VRod muscle by Killer Custom is the bike for you.
Killer Custom's contact: [email protected]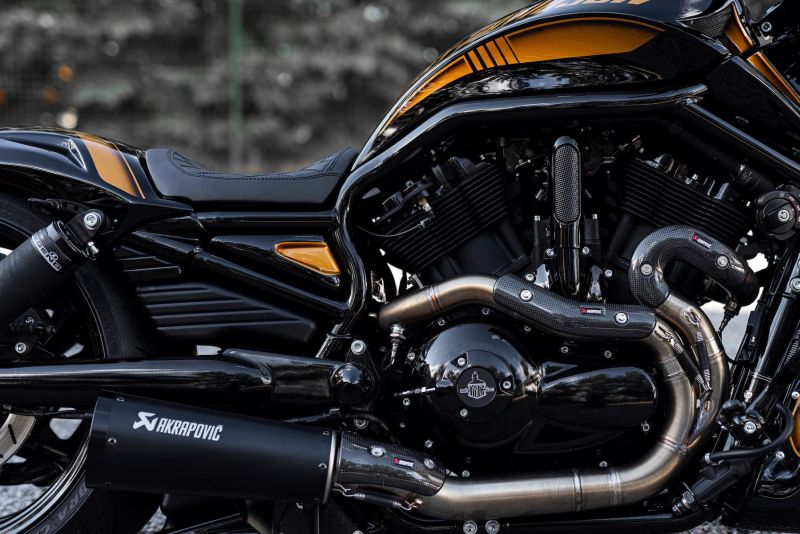 Builder @killercustom
VRod muscle parts
Side license plate by KC
Avon Cobra 300 rear tire
2-in-1 Akrapovic exhaust system
Legend Air Ride Shock Suspension
Booster Mirrors
Rear Fender "Smooth Oval" by KC
Radiator Cover "Indy" by KC
Front Fender "Tidy" by KC
Custom Seat for Rear Fender "Smooth Oval" by KC
Black LED Headlight Kit V-Rod "Night Ride"
3″ Handlebar Riser Kit by KC
Kellermann Micro Extreme Rhombus Dark Running/Brake/Turn Signals