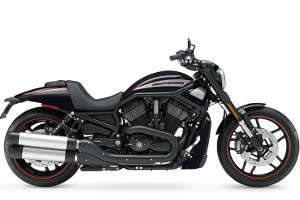 Night Rod for sale
COUNTRY RUSSIA
MODEL H-D V-ROD
STYLE MUSCLE
First of all, our engineers designed and milled the crossheads of the fork with a modified inclination. The donor fork was from a Yamaha R1, which was shortened for a more aggressive profile. For the upper traverse, a unique system for adjusting the angle of clipon inclination relative to the front was developed and implemented.
From blanks, we milled and then painted the rims in the ADV racing style (five thin beams). The front wheel hubs for 310 mm brake discs were also made from scratch, in combination with which bright orange "crocodiles" work – calipers from Beringer (the official representative of which, we note in brackets, is Moto Atelier). Installed brake machine and clutch machine of the same eminent company.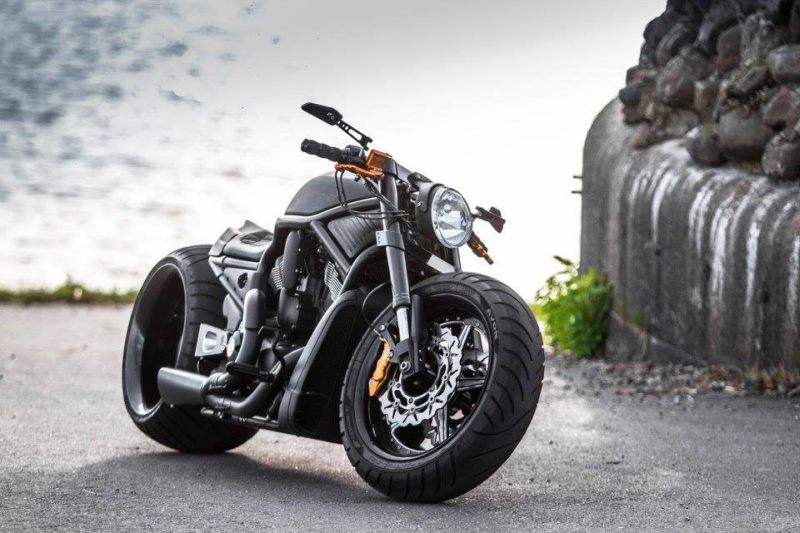 For a clear and safe operation of the cantilever swingarm, it was necessary to make changes to the rear suspension. We didn't want to sacrifice the already small volume of the fuel tank, so we decided not to follow the well-trodden path of western customizers associated with mounting the suspension on the motorcycle's central axis. Thanks to the efforts of our engineers and mechanics, the linkage and shock absorber are located on the side, on the side of the drive belt. The tank has been preserved in its original form.
The rear brake disc 325 mm was made of steel 40X13. A rear brake caliper mount has been created from scratch.
Of course, the most important detail of our project is a fully milled cantilever swingarm for a 330mm wheel, completely designed and manufactured on the equipment of Moto Atelier. Reinforced removal of the drive pulley with an additional support bearing was organized. The pulley itself is also designed by our engineers. The gear ratio has been changed to increase the throttle response of the motorcycle. On the driven pulley, as well as on the wheels, a pattern in the style of ADV racing is carved. Installed modified rear hub from Honda VFR800. A short tail was fashioned from fiberglass, for which bright diode optics were developed and implemented. The custom seat of the "egoist" system is sewn by itself. Passenger seat is not provided.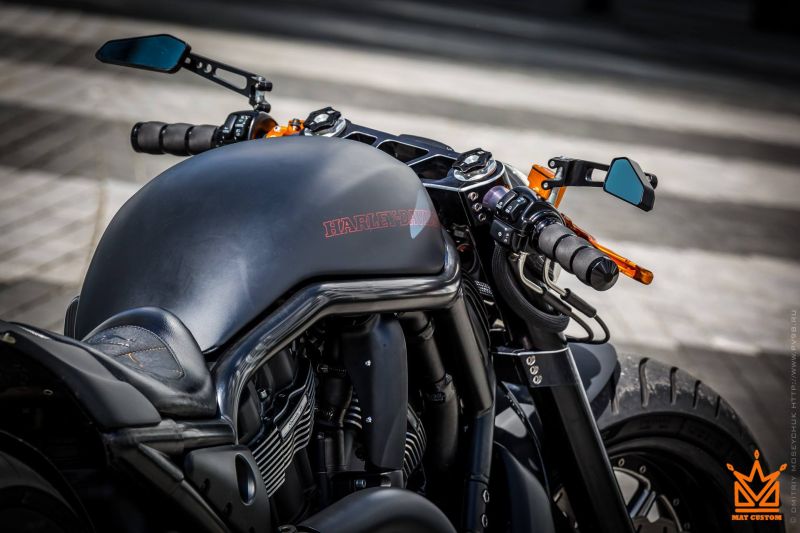 There were many questions, disputes and color options for the project. As a result, a black mat with splashes of bright orange was chosen.
The final touch was the manufacture (development and milling of the case, as well as soldering circuits) of the dashboard. I wanted to unload the front of the motorcycle, so the instruments are located to the left of the false tank on the frame.
From the USA, a ready-made Vance & Hines kit was ordered. This is probably the only part of the motorcycle that we have not finalized. But this whale rode with such difficulties and for so long that the idea was periodically born to weld its own completely custom exhaust. As it turns out, 3/4 of the bikes in our category at Harleydays had this exact exhaust. We would like one more night before the exhibition…)
Of course, this text does not include a list of unsuccessful decisions, mistakes, alterations, sleepless nights and invented intricate obscene phrases. But that was all, of course.)