Harley-Davidson® Breakout "Imola" by Thunderbike
The fourth bike of the Thunderbike GP series, the Imola, is born and comes straight with a bang! Before we even report about the Imola, she already won the pot in the class "modified Harley" at the Custom Show of Custom Chrome Europe and made the 2nd place in the Big Twin Class at the Harley-Davidson Custom Bike Show at the European Bike Week in Faak am See. Here you can see more about the European Bike Week like our current BOTK Bike Roar.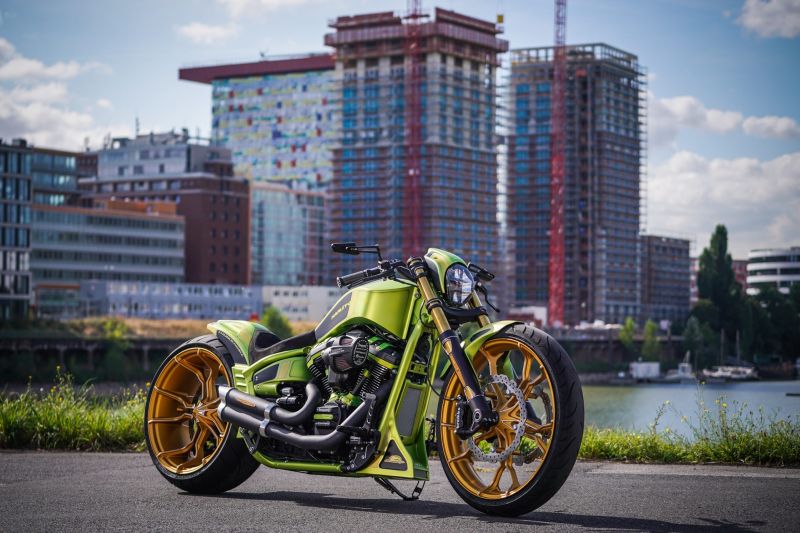 The Imola is a direct relative of the Mugello and Silverstone and probably the most daring machine in the Thunderbike racing series. The aluminium milled single side swingarm and our monoblock wheels are probably the most eye-catching Thunderbike parts of our GP series.The TB-R tank does not only optimize the performance by weight reduction, it also looks brutal in combination with the Thunderbike GP-Style. Our laser machine was running at full speed for the details of the Imola. It was worth it, but convince yourselves.
Thunderbike parts
ALL THUNDERBIKE FRAMES REVIEW