This Harley Davidson V-Rod customized by Tommy&Sons from Lithuania is an impressive motorbike.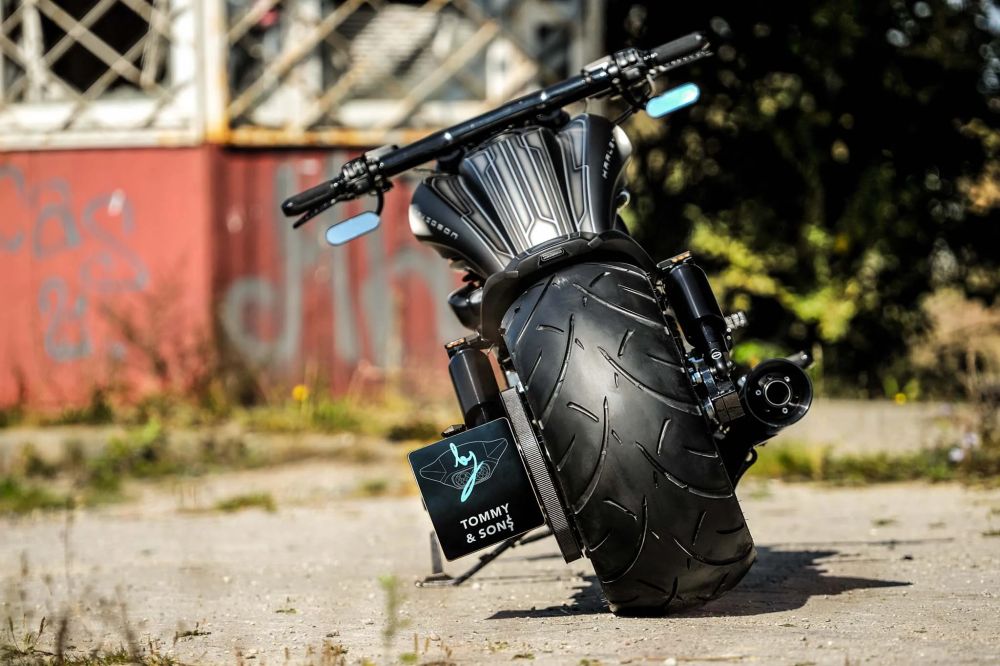 This motorcycle has been transformed into a muscle custom with a combination of style and power that is hard to beat.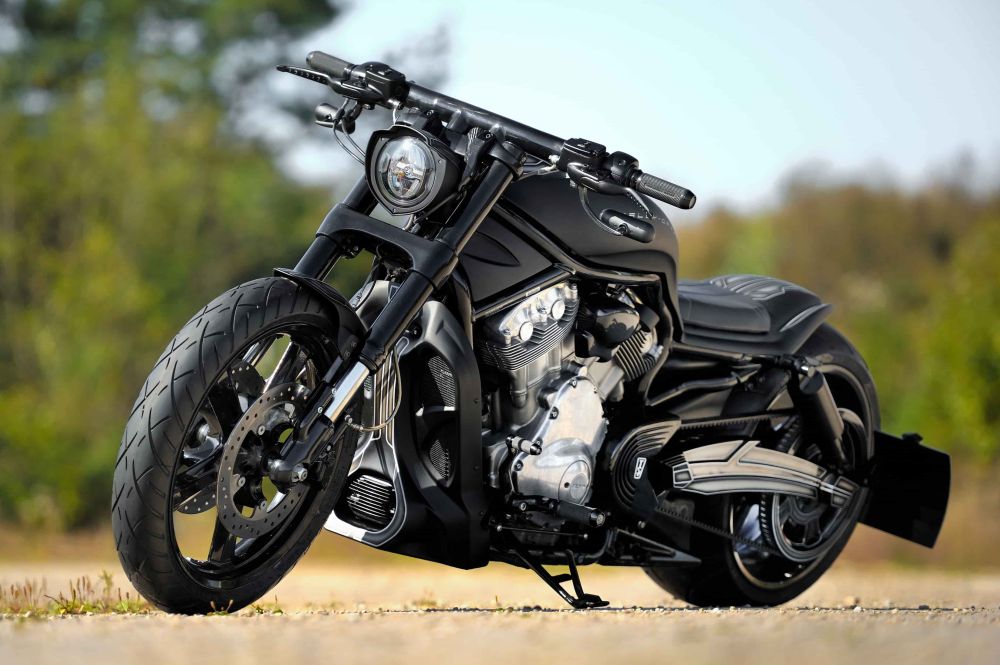 The first thing that captures your attention is the impressive paintwork. The intricate design, executed with great detail, sets the tone for the entire motorcycle. Each curve and angle has been meticulously crafted to create a unified look that is to turn heads.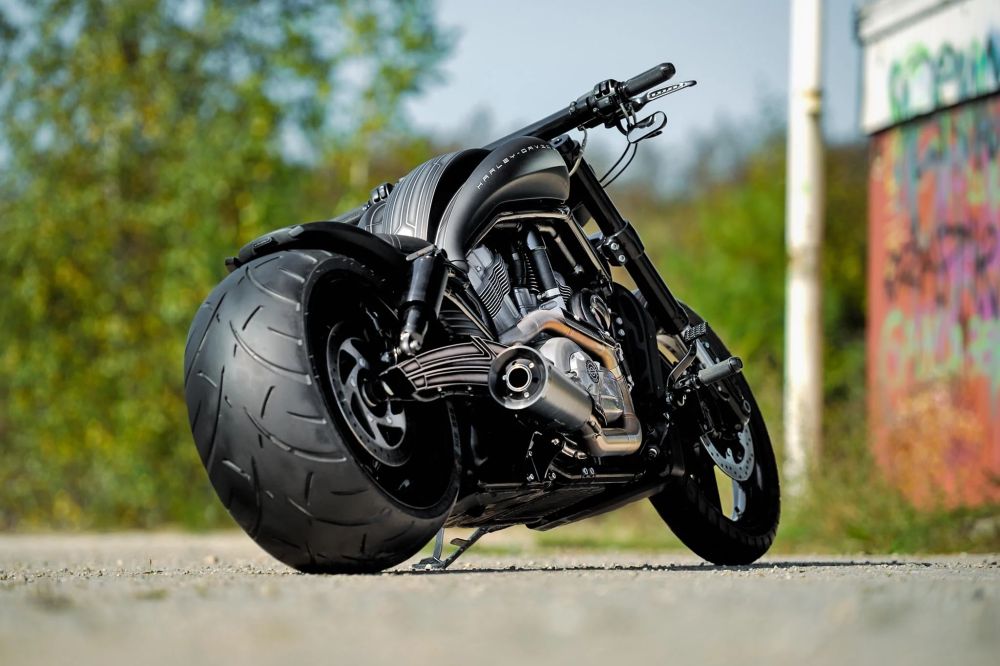 The full body kit, the speedometer frame, and the headlight cover are just a few of the many improvements made to the design.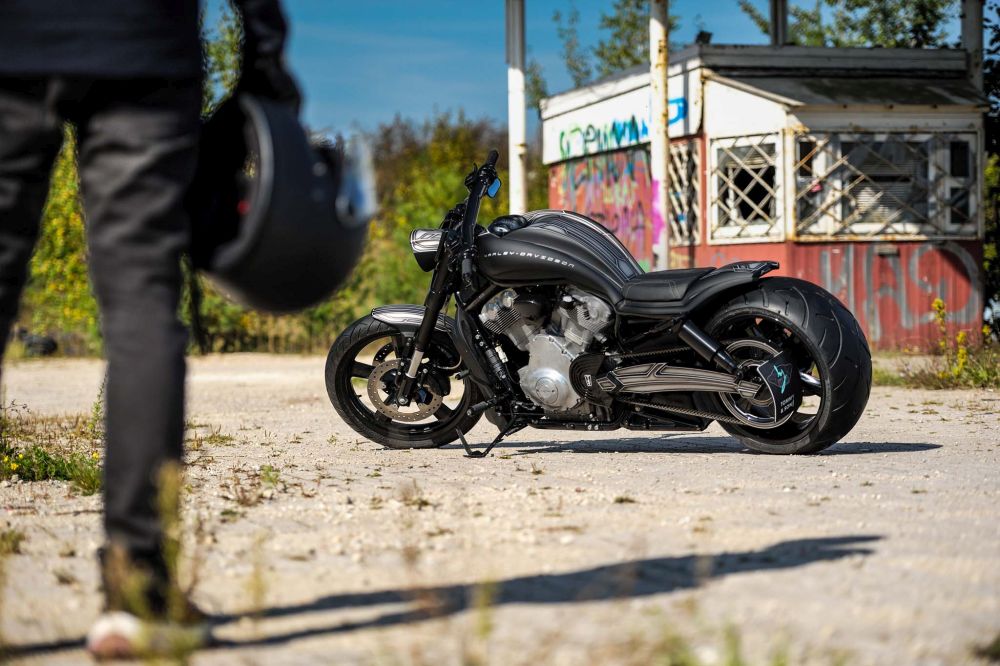 The radiator cover is another aspect of this bike that has been given a redesign.
The Photon series radiator cover adds an extra layer of protection while maintaining an eye-catching visual appeal.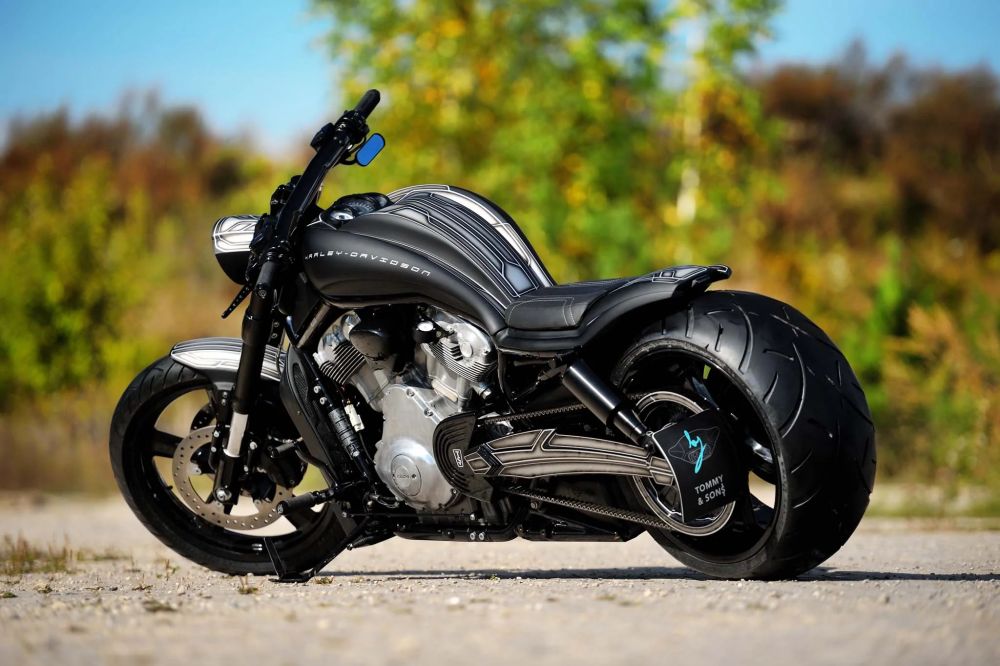 The exhaust system has also undergone a major upgrade, with the Akrapovic system providing an unparalleled level of performance and sound. The result is a deep and throaty roar that is to grab attention on any road.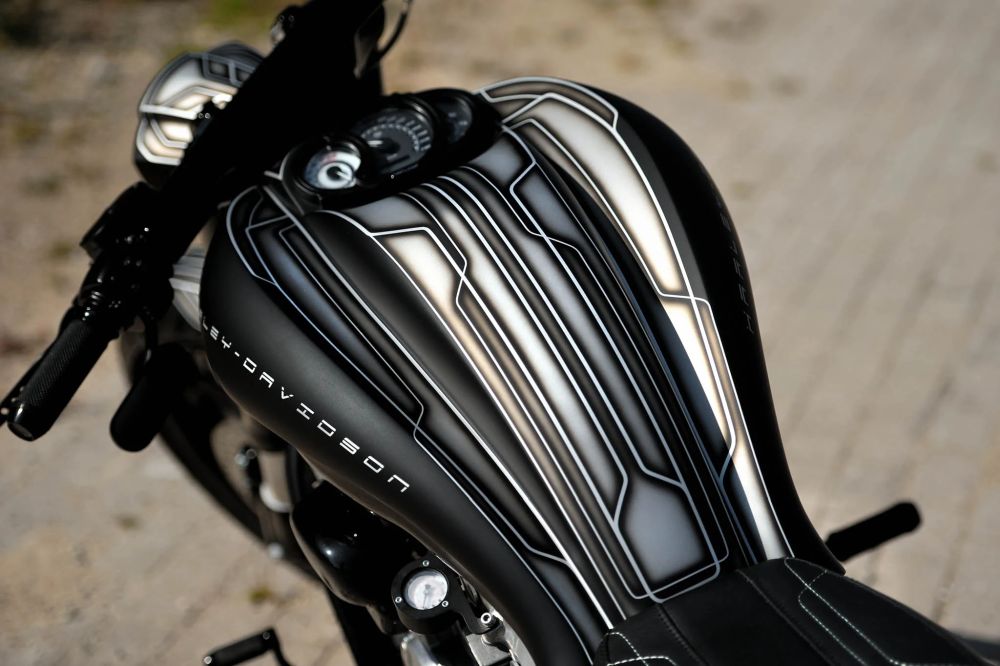 To bring everything together, the Metzeler Marathon 280/35 R18 tire has been added to give this motorcycle an impressive amount of grip and handling.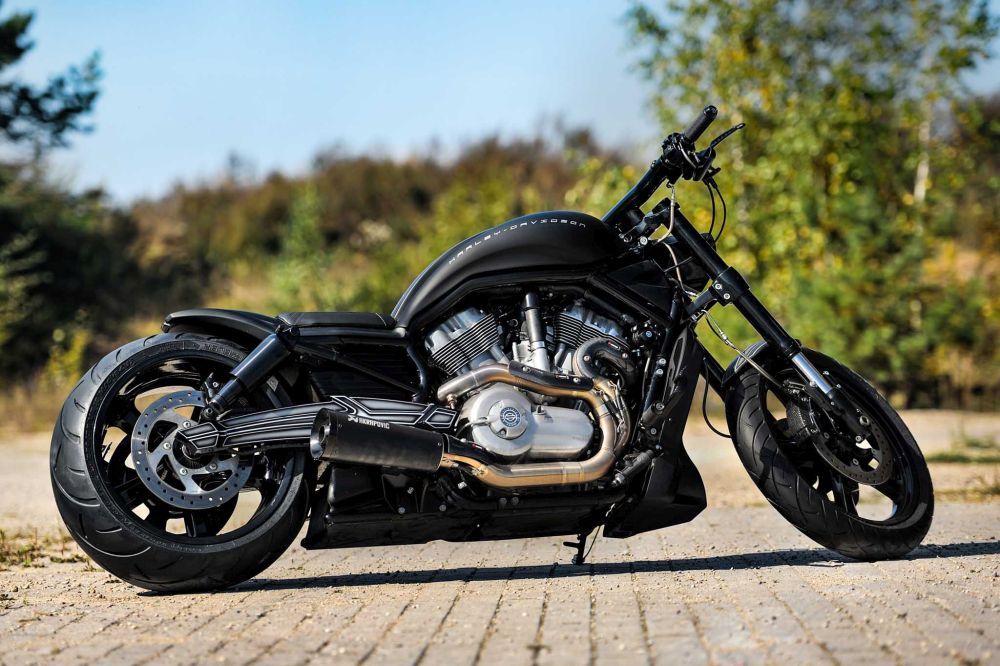 The combination of these upgrades creates a motorcycle that is not only a visual masterpiece but a performance powerhouse that is to leave a lasting impression on anyone who sees it.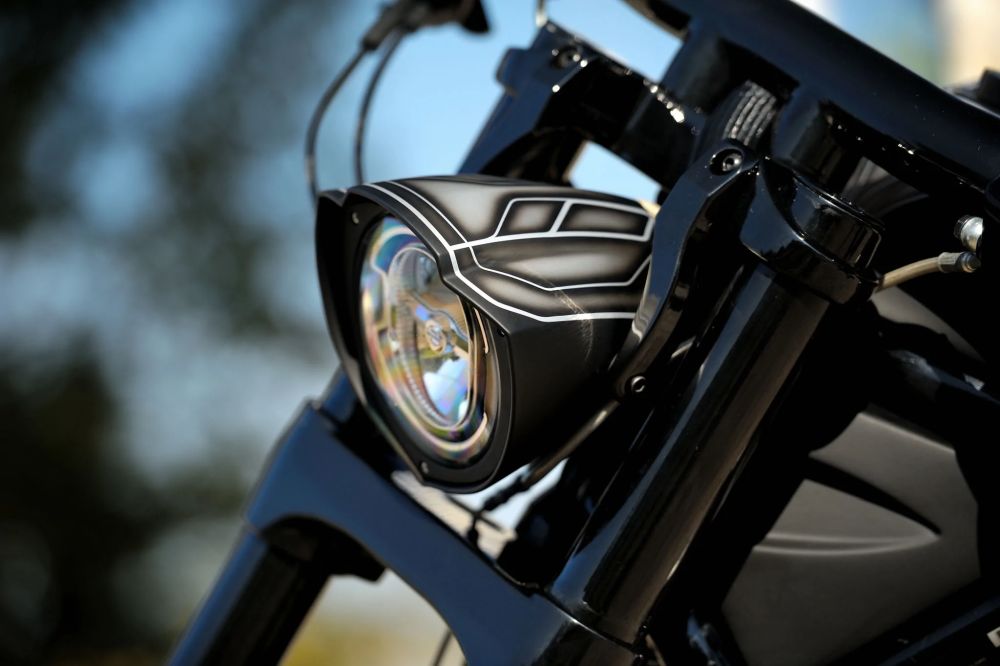 From the stunning paintwork to the impressive performance upgrades, this motorcycle is a testament to the craftsmanship of the team at Tommy&Sons.
If you are looking for a motorcycle that is to turn heads and provide an unparalleled level of performance, this is the bike for you.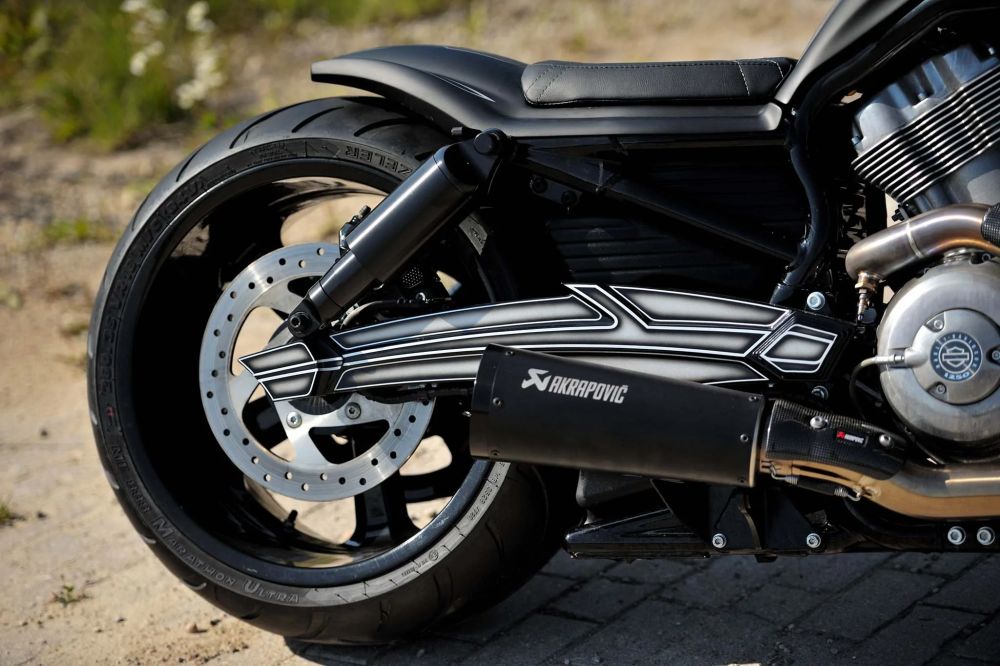 Choose your part
Metzeler Marathon 280/35 VR18