The Harley-Davidson V-Rod Luxury is a stunning motorcycle that combines both style and performance.
However, when you add the modifications made by BOX39 from Russia, it becomes something truly special.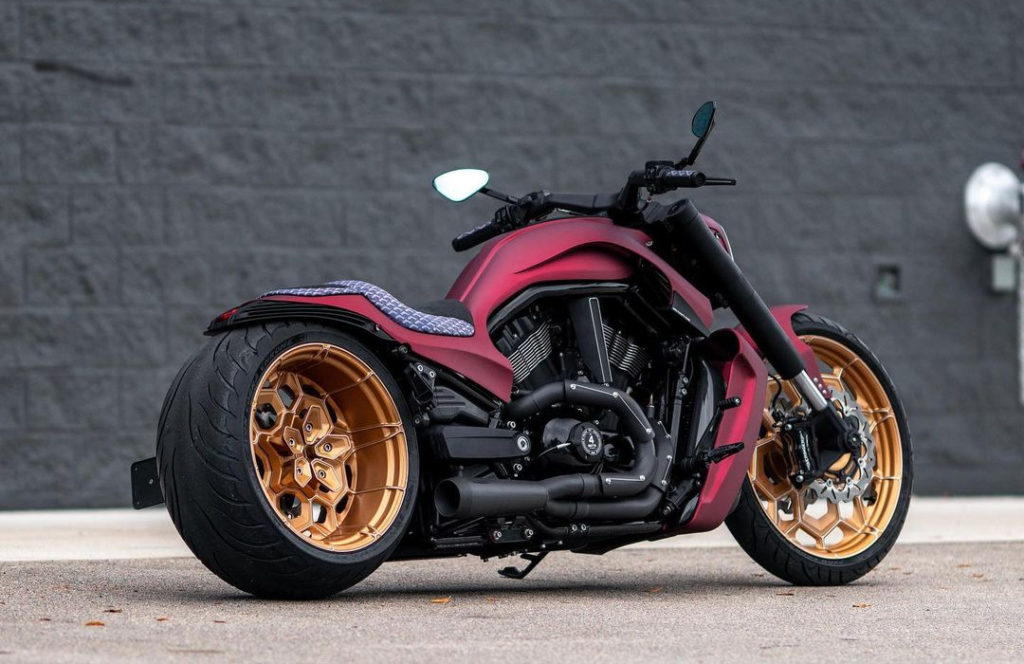 The plastic body kit edition Giotto, painted in a striking matte garnet color, gives this motorcycle a sleek and aggressive look that is to turn heads. The gold-colored 300 wheels on the rear add a touch of luxury and elegance to the overall design.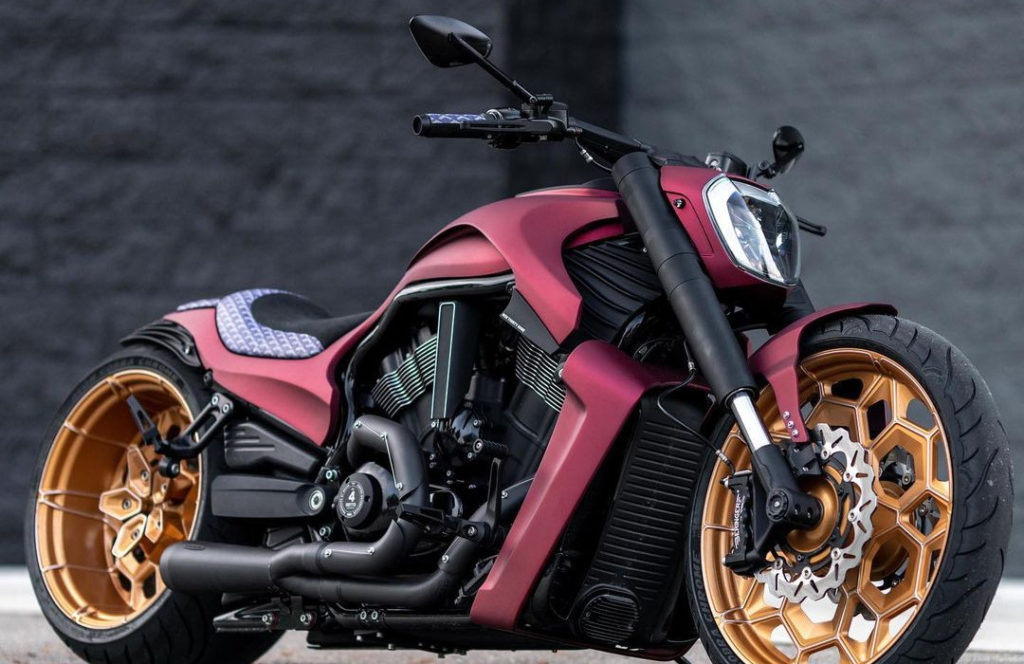 The seat has been handcrafted to provide a more comfortable and personal riding experience. The 2 in 1 black exhaust pipe adds a touch of fierceness and a deep, throaty roar that announces your arrival.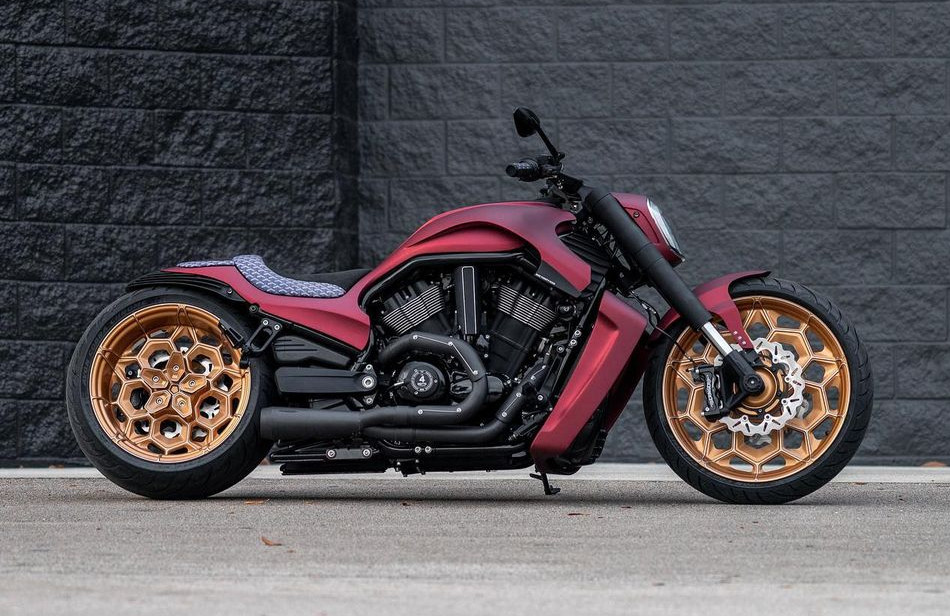 In terms of performance, BOX39 has made several modifications to the motorcycle's various parts. The pulley, cantilever pendulum, traverses, fork extension, fork heels, fuel tank have all been modified to enhance the performance of the motorcycle even further.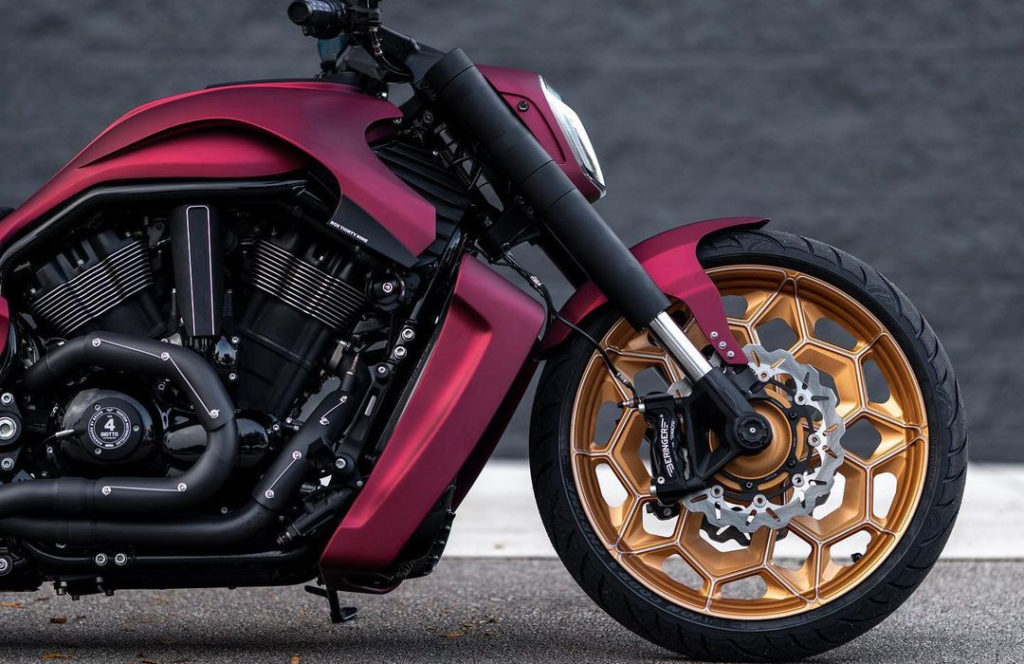 In summary, the Harley-Davidson V-Rod Luxury modified by BOX39 from Russia is an absolute masterpiece.
The plastic body kit edition Giotto, painted in garnet matte, with gold rims and a handcrafted seat, makes for a striking motorcycle that is both comfortable and stylish. The performance modifications made by BOX39 on various parts of the motorcycle enhance its performance, making it a true work of art on wheels that is to be the envy of other motorcycle enthusiasts.
Builder @box39