Builder RICK'S MOTORCYCLES
Contact [email protected]
Country Germany
Model Harley-Davidson V-Rod
Style Muscle
On this website you can find many examples which show that Rick's Motorcycles can make really extreme custom bikes out of the V-Rods. On this project, however, the emphasis was on keeping it moderate. There is no XXXL monster tire at the rear, but rather a more moderate 280, and it is no question that Rick's prefers the quality of their own in-house made wheels. The one-piece forged wheel can be found under the name 'Supersteve' in Rick's parts portfolio, in which you can also find the matching brake discs as well as the drive pulley. New wheel/tire dimensions also mean that the fender does not fit any longer, and if you want to have this part on your V-Rod as well, then it is also available from Rick's in Baden-Baden.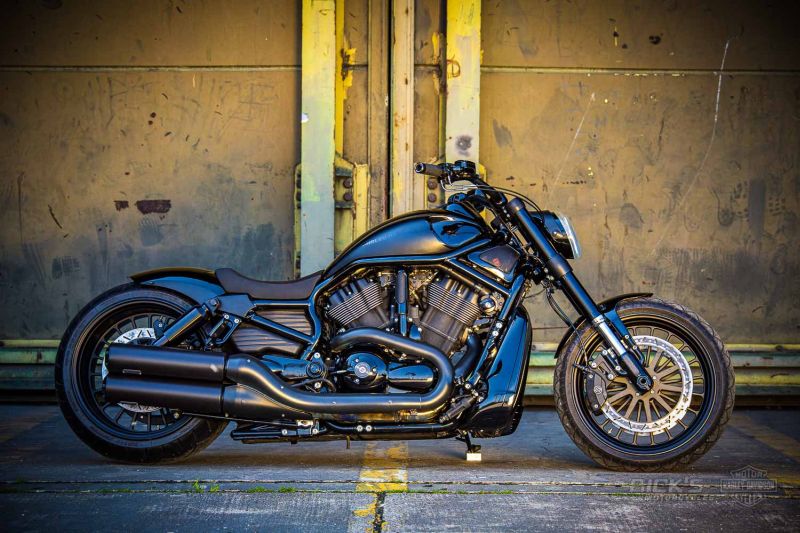 What looks on the V-Rod like a tank is only a cover under which the airbox is located, and this glassfiber reinforced plastic part also carries Rick's company name, as well as the V-Rod triple tree that can be found under the name 'Race' in Rick's parts portfolio.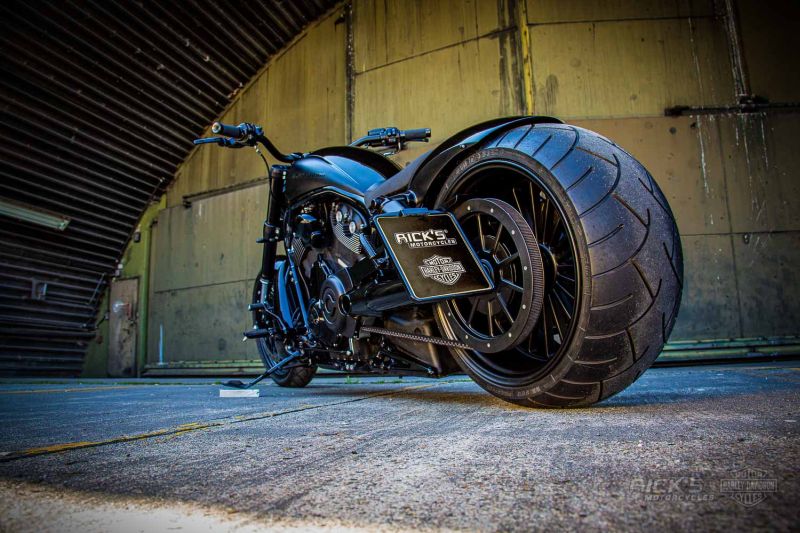 This custom bike has many small details, be it the grips, the adjustable brake and clutch levers or simply the indicator holders under the fork which are all products from Baden-Baden with the emphasis on perfection and balanced design.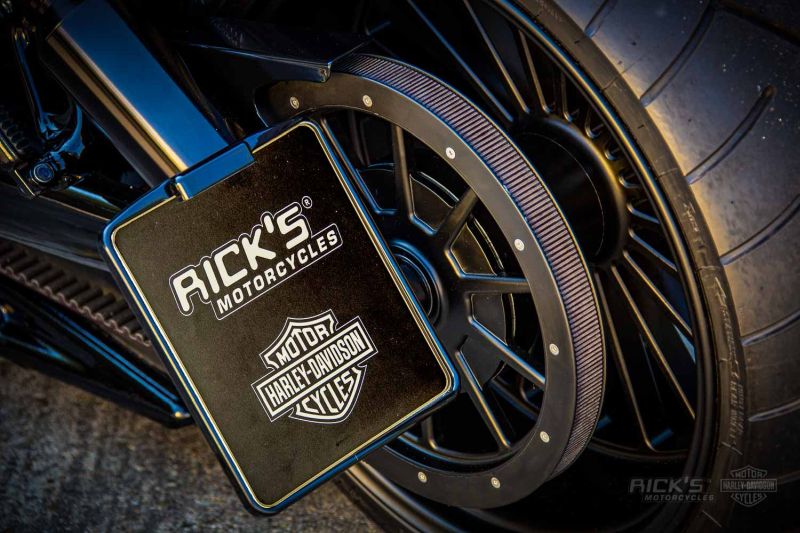 And because V-Rod riders also want a good sound from their bike, this example received an adjustable exhaust system from Dr. Jekill & Mr. Hyde. The V-Rods are a rarity nowadays and not often to be found any longer. If you are a lucky owner and want to add a few exquisite custom parts, have a look at the parts that Rick's has available for it.
Text & phots: Peter Schulz