The Harley Davidson Breakout Cruiser Custom by Thunderbike is the quintessential example of motorcycling in Germany. With its sleek and stylish design, it is the perfect blend of beauty and power.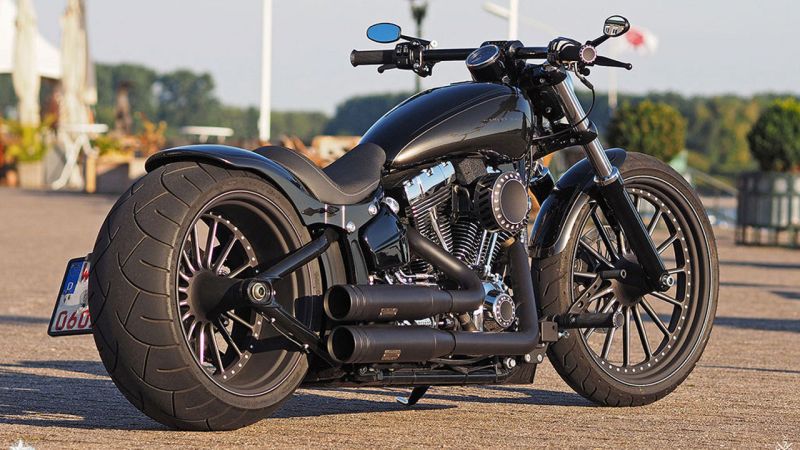 Equipped with high-end parts, the Thunderbike Spoke rims are the first things that catch the eye. Measuring 9×18 in the rear and 3.5×21 in the front, these rims provide the perfect foundation for this stunning motorcycle. The pulley, also made by Thunderbike, features in the Spoke design and comes equipped with a brake kit that ensures precise stopping power. The rear fender is made of steel, a durable and long-lasting material that can withstand any rough terrain you encounter.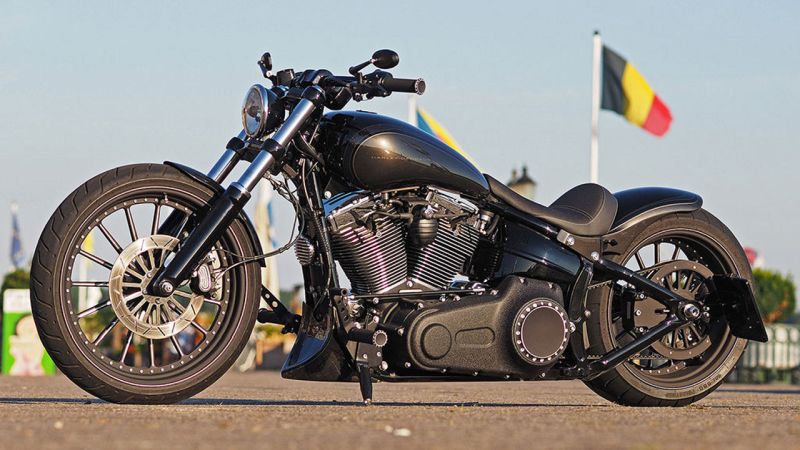 For those who crave a bit more horsepower, the Thunderbike Powerfilter-Kit Drilled air cleaner is perfect. It not only enhances the performance of the Breakout Cruiser, but it looks fantastic as well. The exhaust system, from Dr. Jekill & Mr. Hyde, has a black finish with excellent sound and performance. This exhaust system will leave you feeling satisfied every time you hit the road.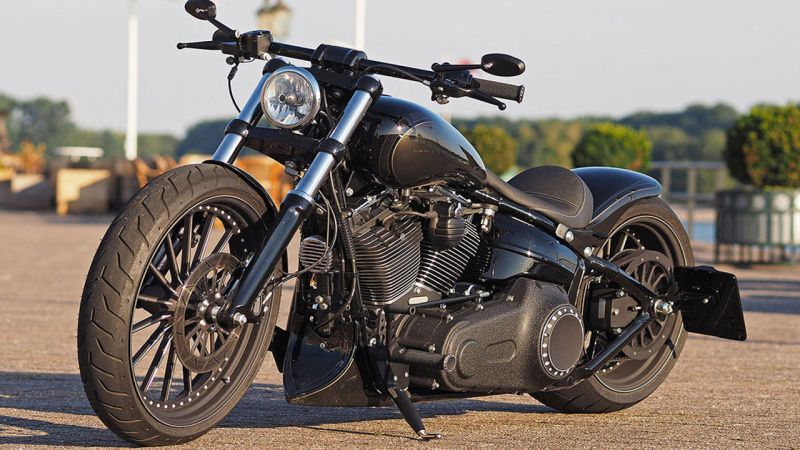 The Thunderbike Custom Alu fuel tank is a real eye-catcher. The chin fairing, too, is designed by Thunderbike. The Spoiler Kit adds a sporty, aggressive look to the motorcycle. Its smooth surface and aerodynamic design make it an extremely functional piece of equipment as well.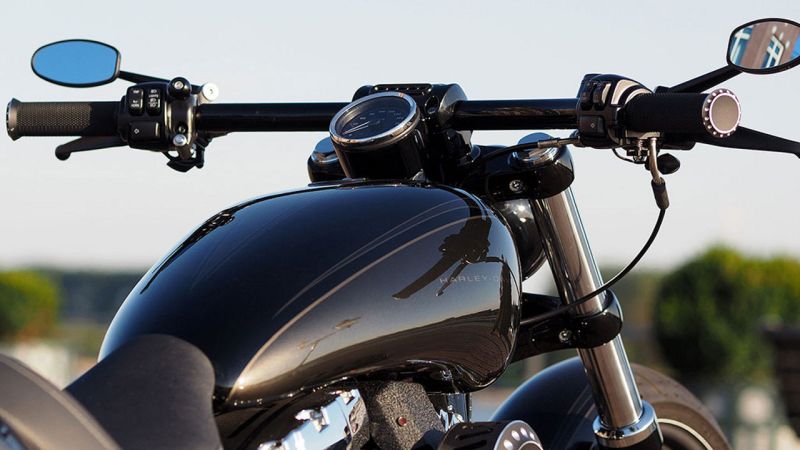 Finally, the Thunderbike Air Ride Kit provides the ultimate suspension for the Breakout Cruiser. Adjustable to different road conditions, it offers a smooth ride and maximum comfort to the rider.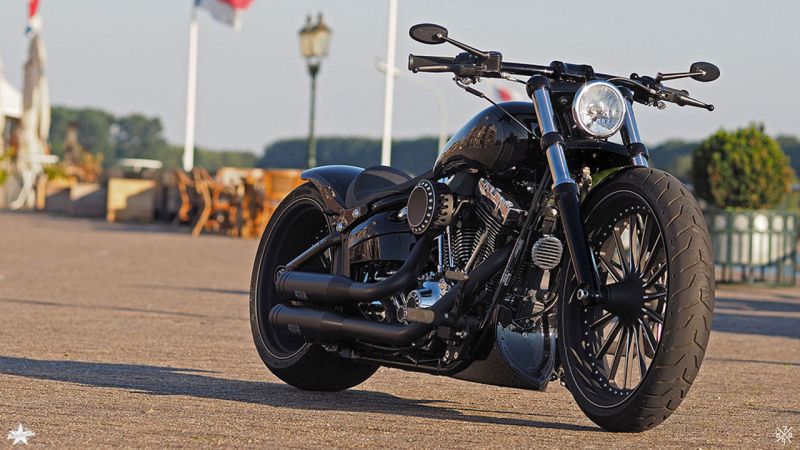 Anyone wishing to get in touch with Thunderbike can do so using the email address [email protected]. They offer personalized service that prioritizes quality and excellence, so you can be sure that every project they work on will be nothing short of perfection.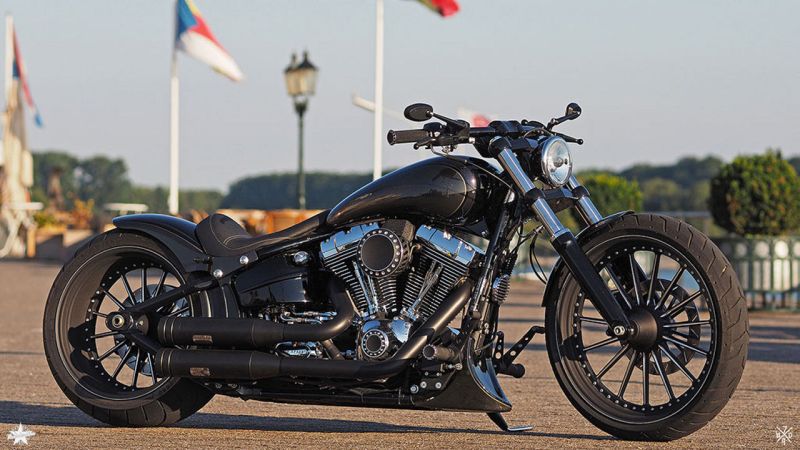 In conclusion, the Harley Davidson Breakout Cruiser Custom by Thunderbike is a motorcycle that is truly a work of art. Each part is carefully chosen to ensure maximum performance while also making sure the bike is a feast for the eyes. It is a bold statement of style, power, and elegance that is to impress even the most discerning of riders.
Breakout custom parts
Rims Thunderbike Spoke 9×18 & 3.5×21
Pulley Thunderbike Spoke with Brake-Kit
Rear Fender Thunderbike Steel
Air Cleaner Thunderbike Powerfilter-Kit Drilled
Exhaust system Dr. Jekill & Mr. Hyde Black Finish
Fuel Tank Thunderbike Custom Alu
Chin Fairing Thunderbike Spoiler Kit
Suspension Thunderbike Air Ride Kit