Builder THUNDERBIKE
Contact [email protected]
Country Germany
Model H-D Pan America
Style Bagger
"I want to visit the places I went with my late wife." We accompany our customer Jay-Jay on his journey into the past. Actually, we know him as a lover of very special custom bikes. Most recently, we were allowed to rebuild him a Fat Boy, which you know as Jay-Jay's Classic. How come he's now jumping on this new Harley model? The Pan America is definitely going in a very different style direction than his other Harleys….
He wants to ride through Southern Europe for a few weeks, in his luggage his memories and the best equipment to make such a trip comfortable. When we bought and rebuilt the Pan America and stopped for the first inspection, we took the opportunity to talk to him about his experiences. In a few weeks, after his trip we will see each other again in Hamminkeln for the second inspection. So it's worth to have a look here again soon!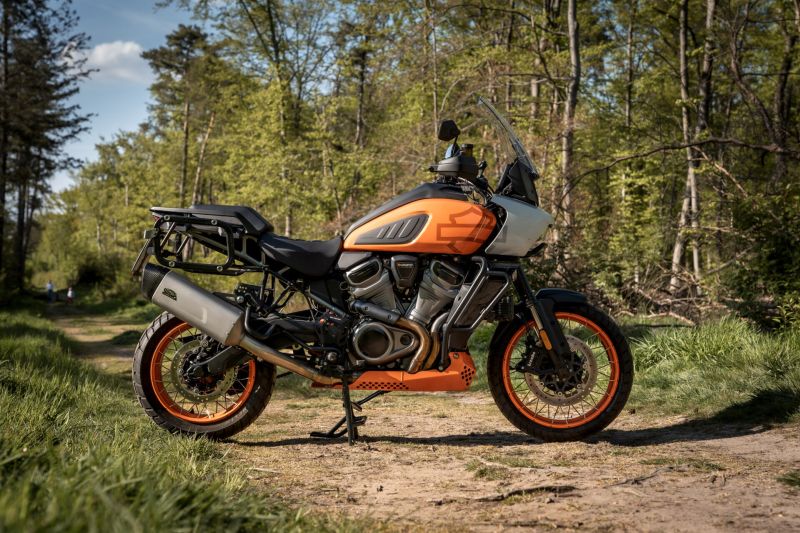 Jay-Jay's Pan America conversion got an update: a brand new development from Dr. Jekill & Mr. Hyde. He wanted this flap exhaust from the beginning, after all he is used to it from his other Harleys.
Harley-Davidson Screamin Eagle High-Flow Air Filter – Homeplate
Harley-Davidson Screamin Eagle Street Cannon Muffler
Harley-Davidson Muffler Guard
Harley-Davidson Daymaker LED Forward Auxiliary Lights
Harley-Davidson Auxiliary Light Installation Kit
Highsider LED Mini Turnsignals Blaze 3in1
Harley-Davidson Side Case Mounting System
Harley-Davidson Aluminum Side Cases clear anodized
Harley-Davidson Tank Knee Pad Kit
Harley-Davidson Radiator Shield
Harley-Davidson Skid Plate black
Thunderbike License Plate Bracket black matt
Thunderbike License Plate Lighting
Harley-Davidson Front Axle Nut Covers black
Dr. Jekill & Mr. Hyde Exhaust System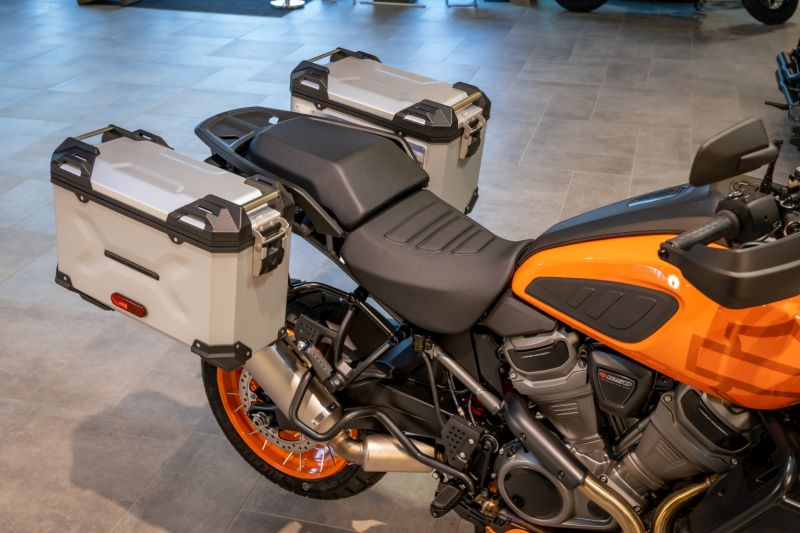 THUNDERBIKE VIDEOS