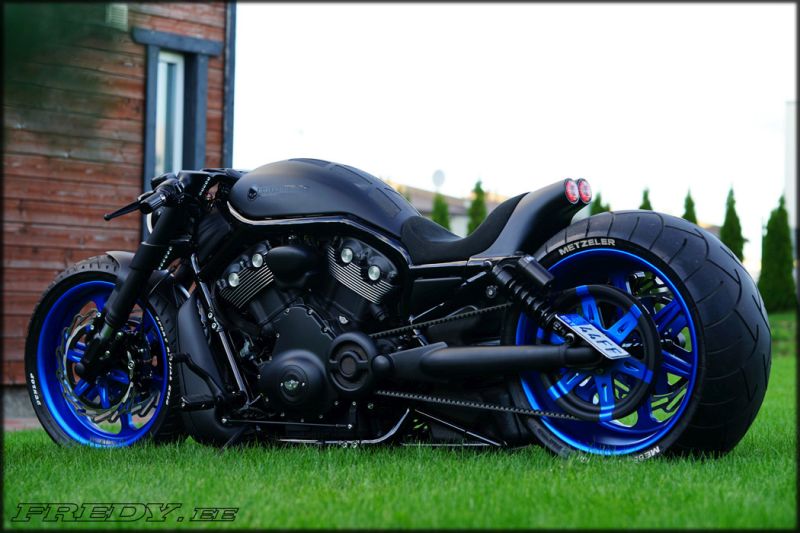 Harley-Davidson Night Rod is an iconic motorcycle that has been highly sought after by enthusiasts all over the world.
Its unique style and superb performance make it a classic in the world of motorcycles. Fredy, a motorcycle mechanic from Estonia, decided to take things up a notch and modify a V-Rod for a customer, creating an impressive machine that has been turning heads ever since.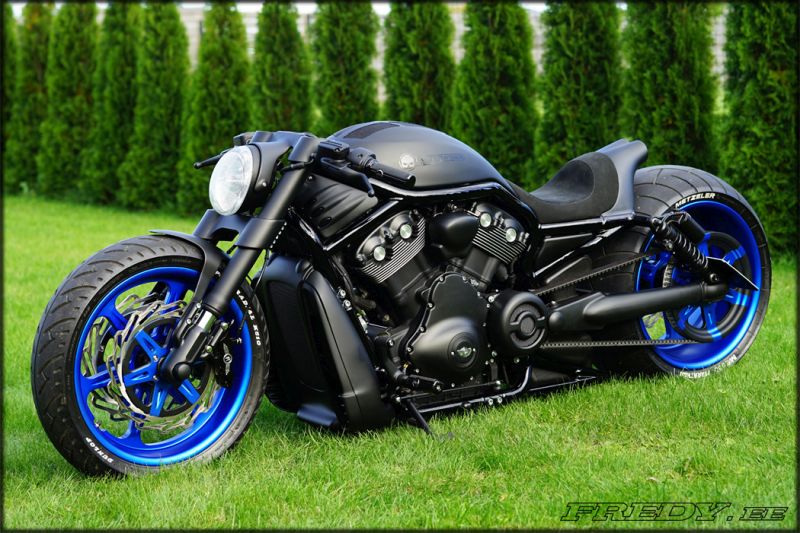 The motorcycle features a set of Sheriff model wheels that stand out in a brilliant blue color accentuated by the black of the bike's body. The rear tire is a massive Metzeler 300/35VR18, which adds to the bike's "big ass" styling. Meanwhile, the front tire is a Metzeler 140/60R18.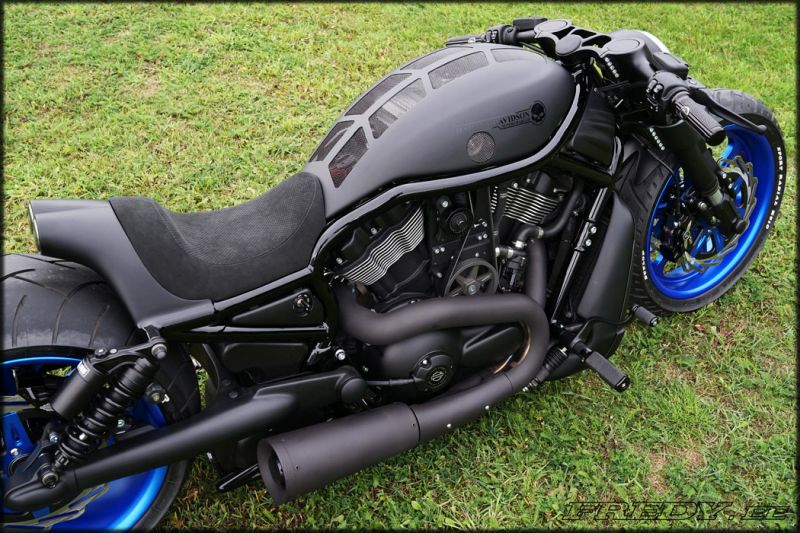 Fredy designed and fitted most of the bike's parts himself. These include a Supercharger Belt Tensioner, Öhlins rear suspension, rear caliper adapter, instrument bracket, front brake rotors, front pulley cover, front and rear axle covers, rear brake rotor, exhaust system, wide rear fork, throttle cables, indicator lights, TSSM bracket, front fender, airbox cover, rear fender, brake pedal, airbox logo, triple trees, pivot shaft, front fork, handlebar, jiffy stand, tail lights, rear axle, and seat.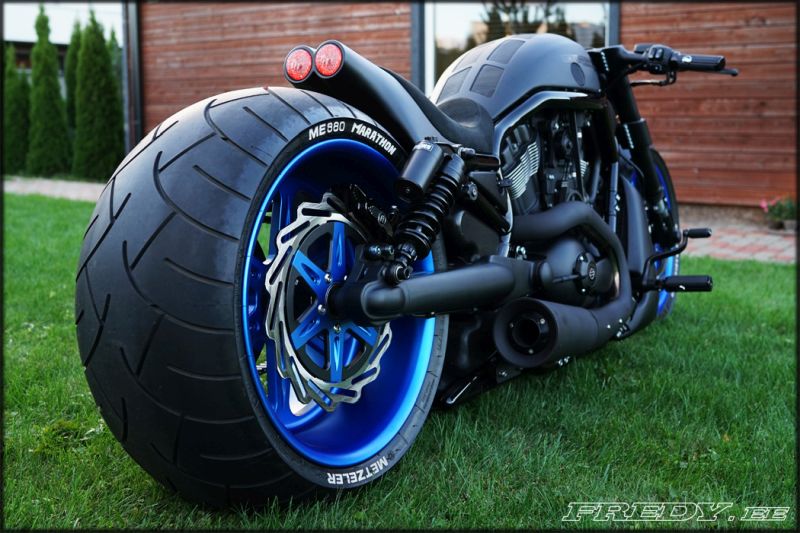 Other accessories included in this modification include Brembo front brake calipers, smooth front side covers, Defiance brake pedal peg, Akrapovic exhaust muffler, Brembo master cylinders, PM front and rear brake calipers, Goodridge brake lines, Sprintex supercharger, Defiance hand grips, Defiance shifter peg, vented side covers, Defiance footpegs, pivot shaft covers, front and rear axle covers, CVO clutch logo, fuel cell covers, and SE front spoiler.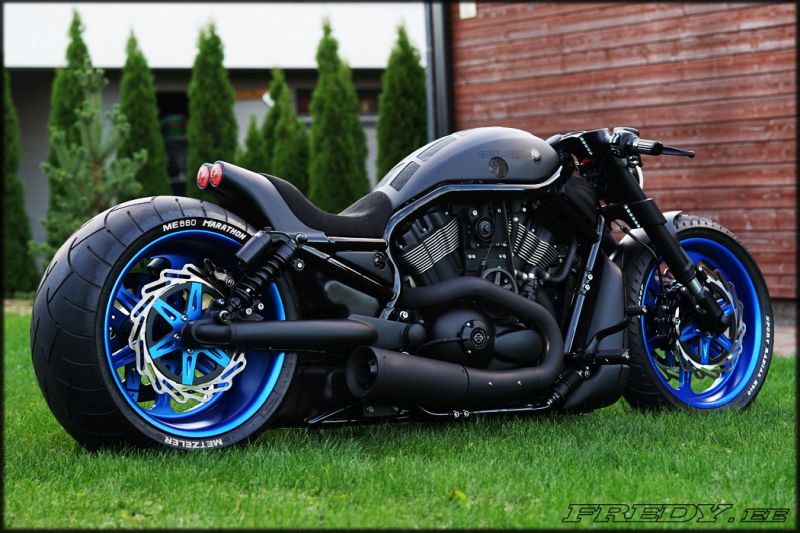 All of these parts contribute to the impressive aesthetics and functionality of this modified Harley-Davidson V-Rod. The bike's design is not only visually striking, but it also promises an exceptional riding experience.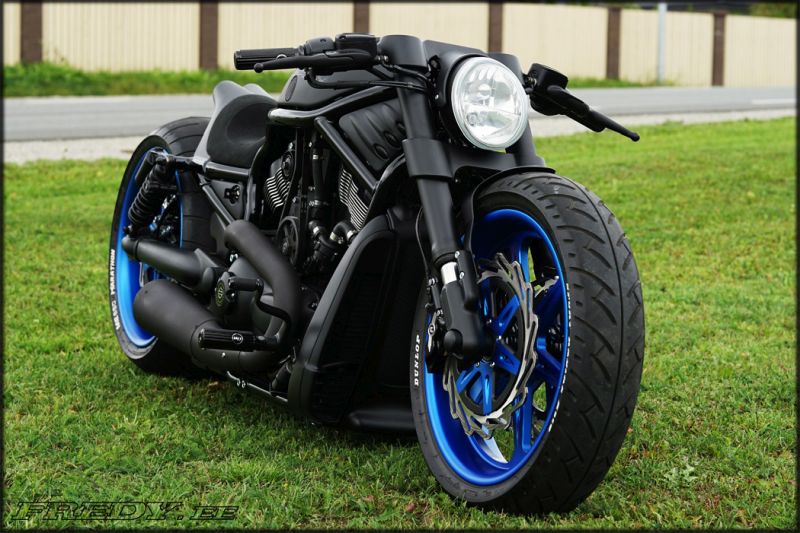 Fredy's expertise and ability to conceive, design, and install high-quality parts took this already legendary bike to a level that nobody could have imagined. It is definitely an impressive machine that people will continue to talk about for years to come.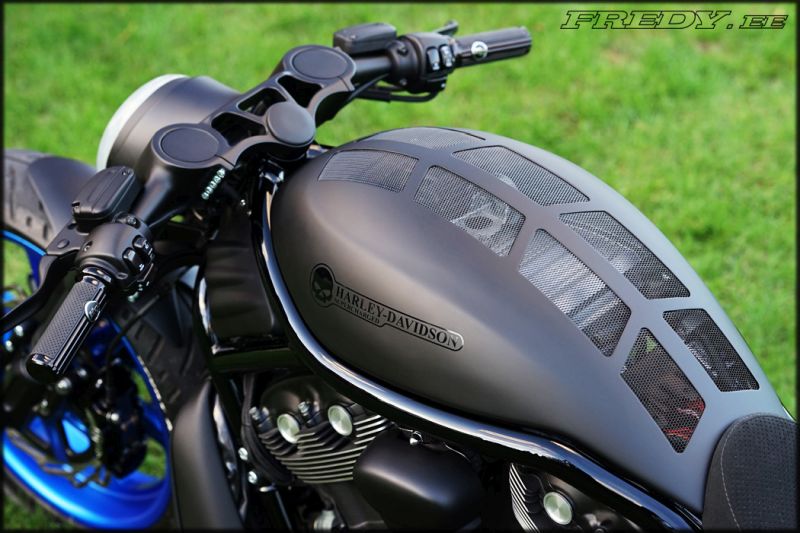 The Estonian mechanic has created an exceptional motorcycle that surpasses the original Harley-Davidson V-Rod in terms of style, performance, and overall appeal.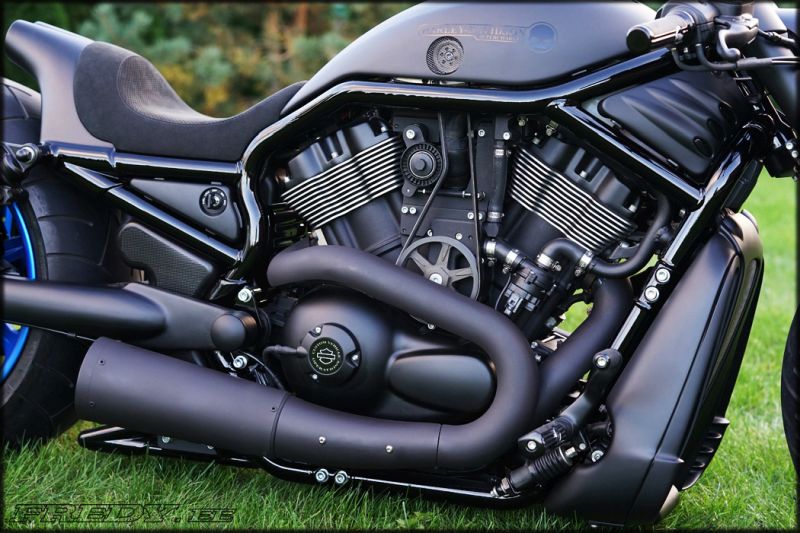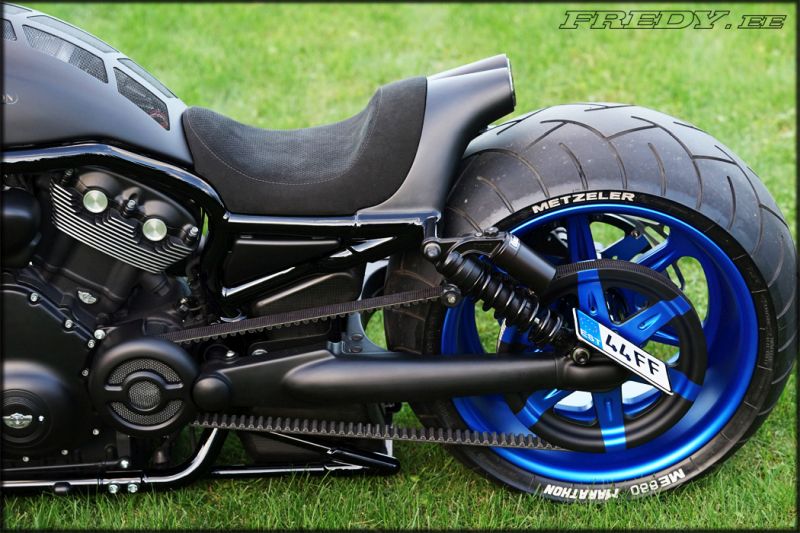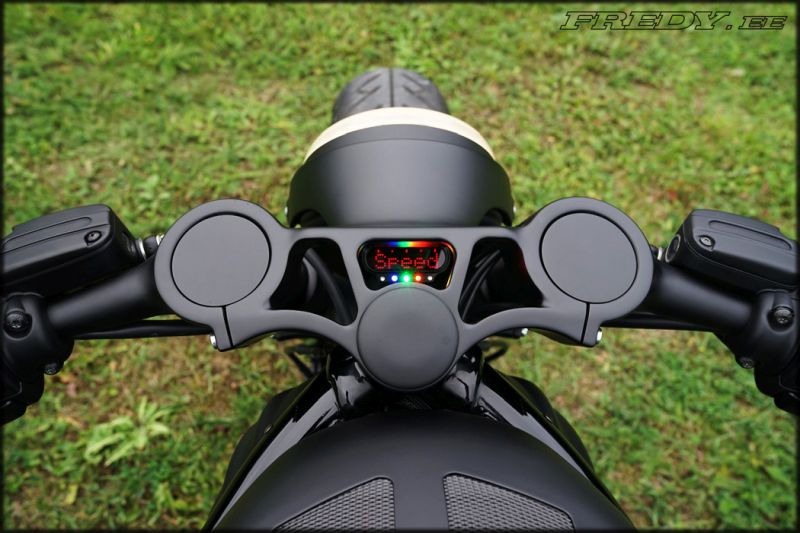 V-Rod parts
Wheels Sheriff 18″ x 4,25″ Front – 18″ x 10,5″ Rear
Tires Metzeler Marathon 300/35VR18 Rear Tire – 140/60R18 Front Tire
Front Brake 13″ Dual
Rear Brake 13″
Pulley-Rotor
Exhaust System Akrapovic Exhaust Muffler
Rear Suspension Öhlins
Front Brake Calipers Brembo
Smooth Front Side Covers
Defiance Brake Pedal Peg
Master Cylinders Brembo
Front Brake Calipers PM
Rear Brake Caliper PM
Goodridge Brake Lines
Supercharger Sprintex – SPS
Defiance Hand Grips
Defiance Shifter Peg
Vented Side Covers
Front Axle Covers
Rear Axle Covers
CVO Clutch Logo
Fuel Cell Covers
SE Front Spoiler
Defiance Footpegs
Pivot Shaft Covers