The Harley-Davidson VRod SS muscle by Fredy from Estonia is a true work of art. This custom motorcycle has been transformed into a sleek and powerful machine by the skilled hands of Fredy himself.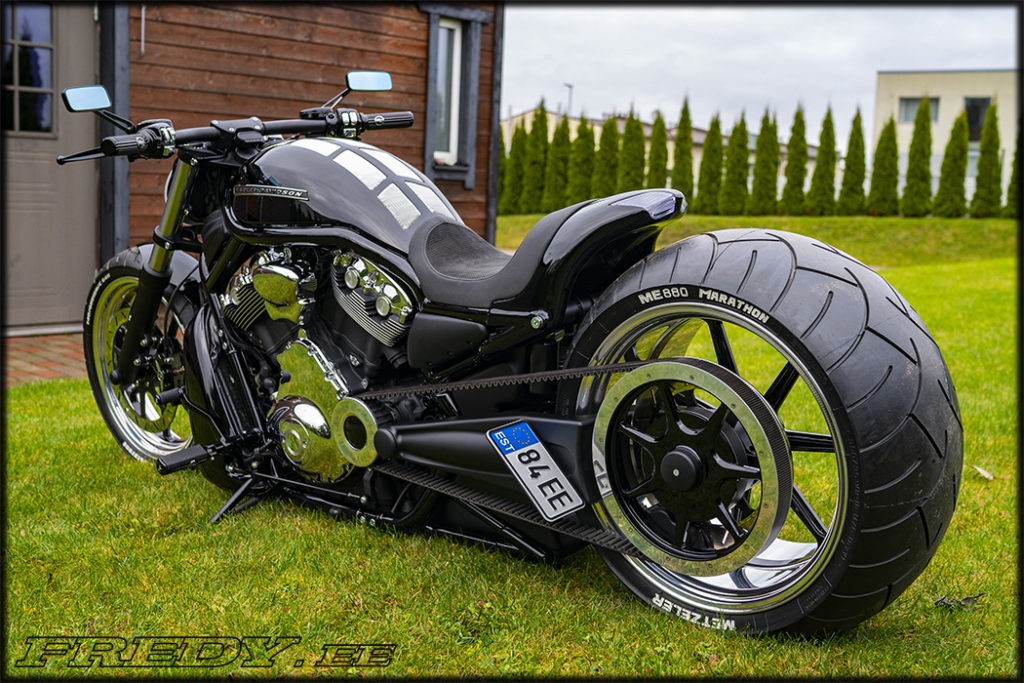 Fredy.ee Design Parts have been used to enhance the overall aesthetics and performance of the bike. The front fork lowering kit gives the motorcycle a more aggressive stance, while the instrument bracket and front pulley cover add a touch of style. The exhaust bracket and license bracket provide practicality and convenience.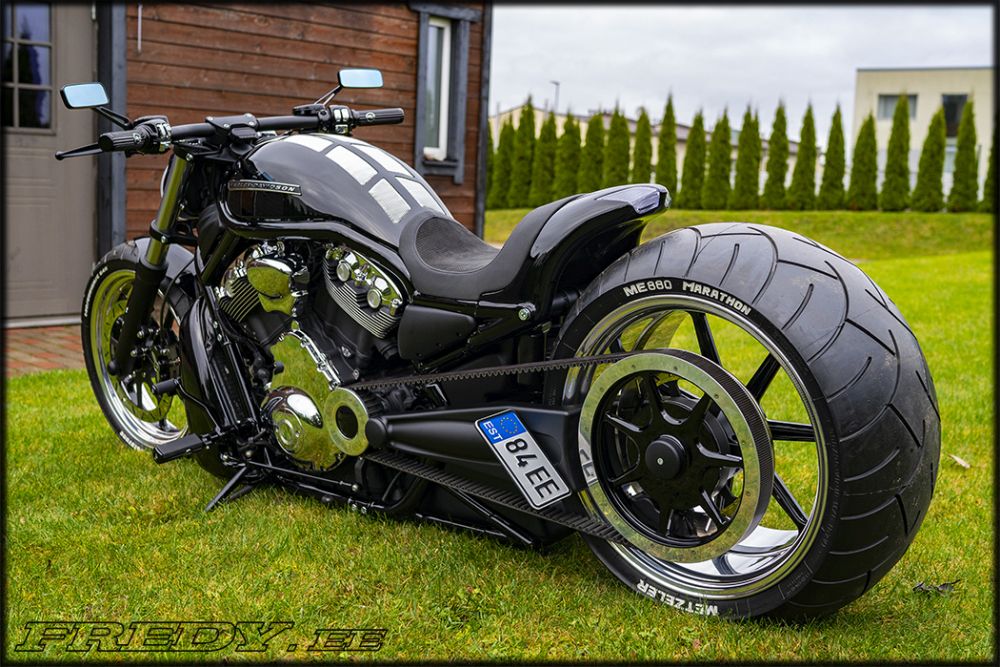 The customizations continue with the addition of a front fender, rear fender, and brake pedal. These parts not only improve the look of the bike, but also enhance its functionality. The fuel tank and risers have been customized to fit the style and needs of the rider.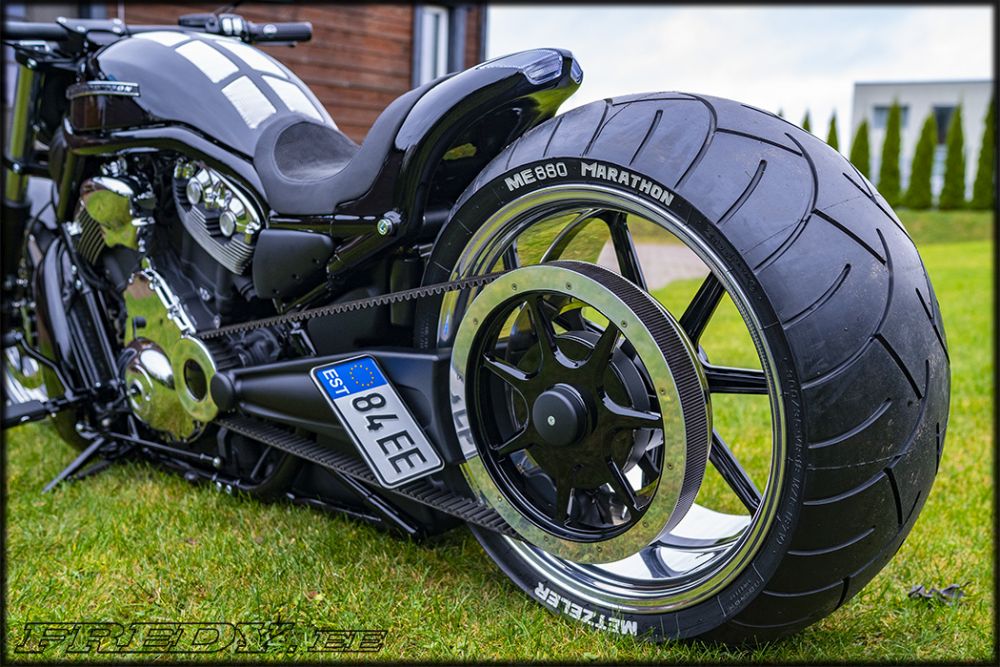 Other accessories from trusted brands have also been implemented to further enhance the performance and style of the bike. A Motogadget instrument housing and contourded headlamp bracket ensure that the rider has clear visibility and control. Rick's Single Sided Swingarm provides stability and a smoother ride.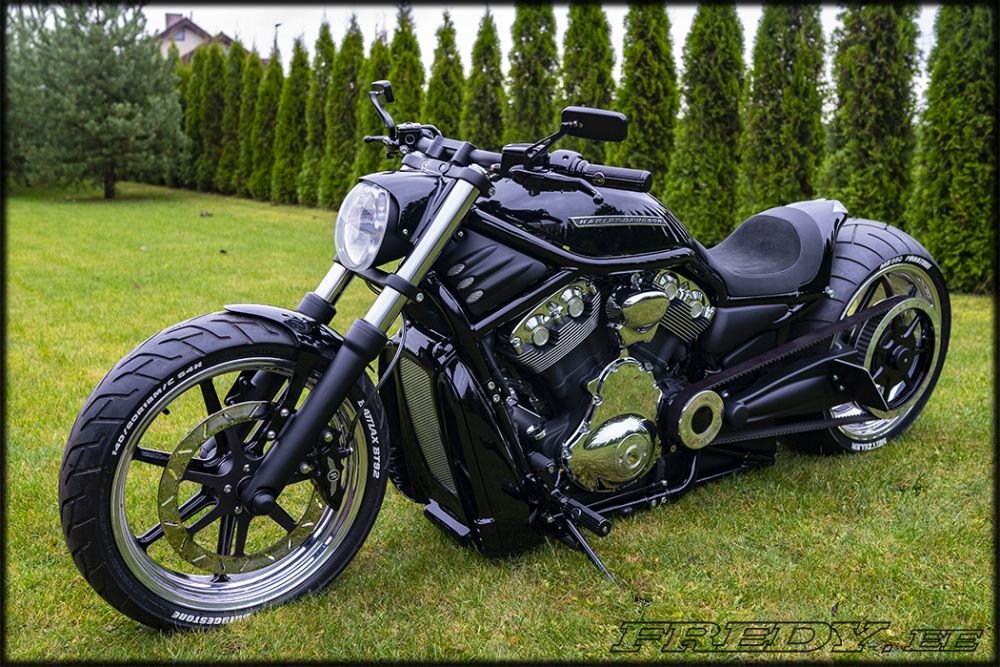 Chrome accents such as the coolant hose cover and thermostat housing add a touch of luxury to the bike. Goodridge front brake lines and Brembo hand controls ensure that the motorcycle stops quickly and safely. The Defiance hand grips and shifter pegs add comfort and style to the bike.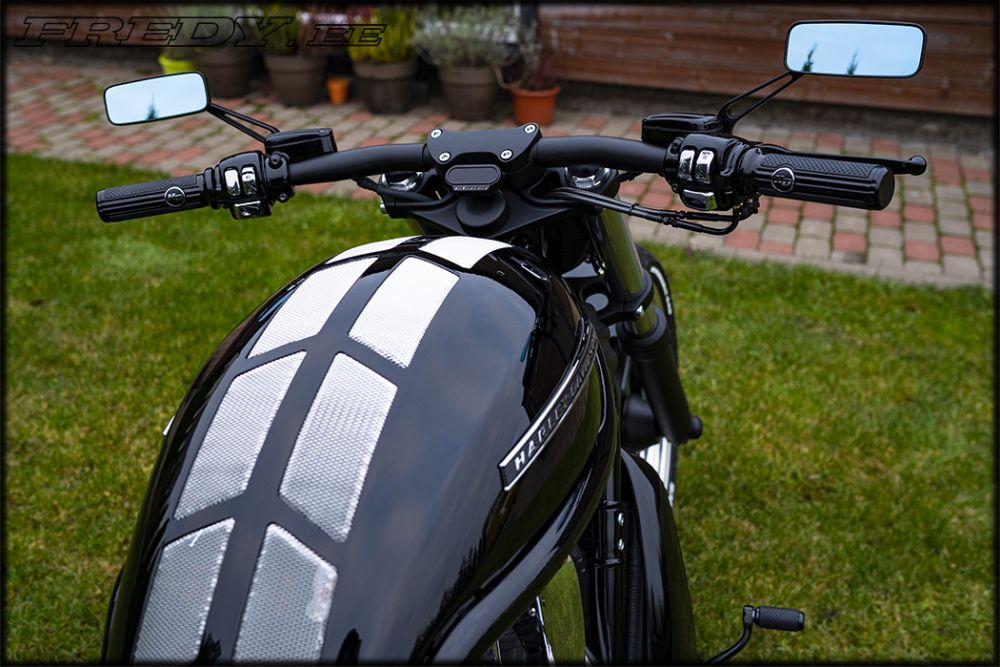 The addition of an MV Agusta tail light and vented side covers further enhance the overall design. Chrome oil dipstick and front axle covers are functional and stylish. H-D Airbox logos and handlebar clamp give the bike a unique and personalized touch.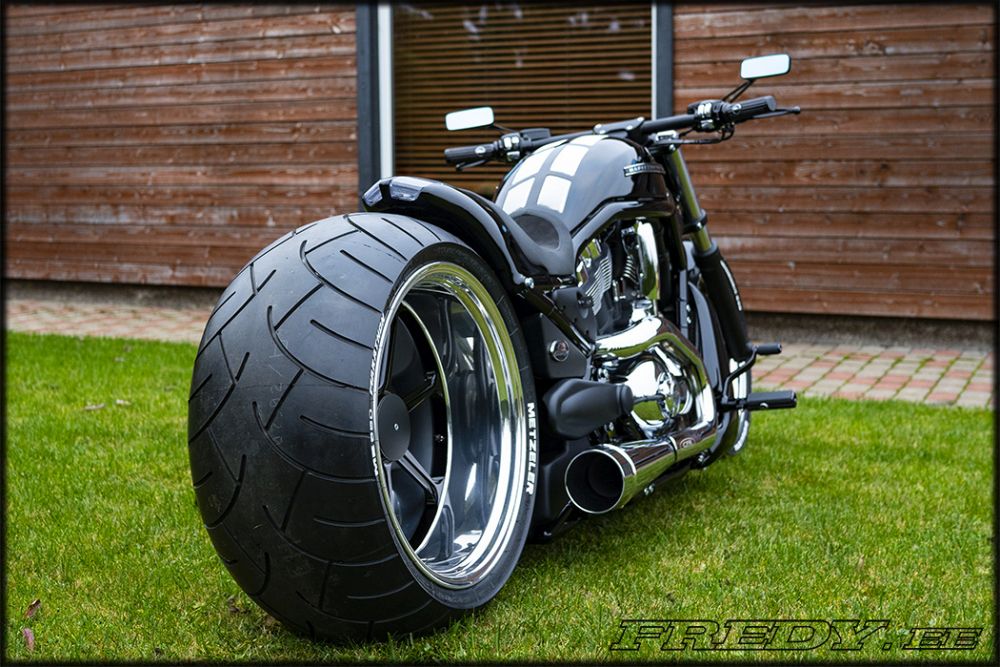 The SE front spoiler, drag handlebar, and tank logo add a sporty and aggressive look to the bike. The CFR exhaust not only enhances the sound of the bike, but also improves its performance. Switch caps, SE air filter, and F1 mirrors complete the customizations of this amazing motorcycle.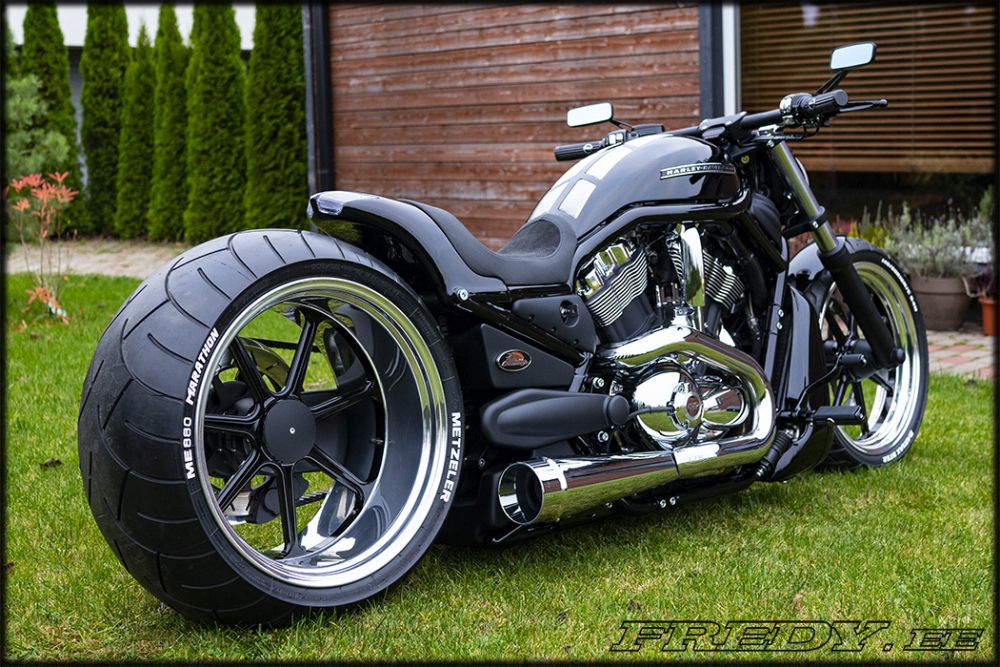 The Harley-Davidson VRod SS muscle by Fredy from Estonia is a true masterpiece. With its stunning design and powerful performance, this custom motorcycle is a testament to the skill and creativity of Fredy and his team. This bike is to turn heads and make a statement wherever it goes.
VRod parts
Rick's Motorcycles
Seven Sins Wheels
18″ x 10,5″ Rear Wheel
300/35VR18 Rear Tire
140/60R18 Front Tire
18″ x 4″ Front Wheel
13″ Front Brake
Fredy.ee Design Parts:
Front Fork Lowering Kit
Instrument Bracket
Front Pulley Cover
Exhaust Bracket
License Bracket
Airbox Cover
Front Fender
Rear Fender
Brake Pedal
Fork Sliders
Fuel Tank
Risers
Seat
Other Accessories:
Motogadget Instrument Housing
Contourded Headlamp Bracket
Rick's Single Sided Swingarm
Chrome Coolant Hose Cover
Chrome Thermostat Housing
Goodridge Front Brake Line
Defiance Brake Pedal Peg
Magnum Throttle Cables
Motogadget Instruments
PM Front Brake Caliper
Brembo Hand Controls
Chrome Engine Bolts
Defiance Hand Grips
Defiance Shifter Peg
MV Agusta Tail Light
Vented Side Covers
Chrome Oil Dipstick
Defiance Footpegs
Front Axle Covers
H-D Airbox Logos
Handlebar Clamp
Fuel Cell Covers
SE Front Spoiler
Drag Handlebar
SE Tank Logo
CFR Exhaust
Switch Caps
SE Air Filter
F1 Mirrors