Builder THUNDERBIKE
Contact [email protected]
Custom painting Kruse design
Country Germany
Model H-D FXDR
Style Racer
Visually, the GT-4 scores with our body parts, an exclusive Kruse paint job and various covers and coatings. Chassis-wise we have lowered the FXDR, her our new suspension system Slamtail and the fancy wheels from our New Digger series. The rear with the seat pan is bolted on like our GT style.
We achieve the crouched stance despite the larger wheels in 23 and 21 inches by the Slamtail at the rear and by lowering the fork, our triple clamp and the stub handlebar.
The acoustic pleasure and the last peak performance comes in this case by the Heavy Breather Elite from Harley-Davidson and the exhaust from Kess Tech.
Some other parts from the Thunderbike production, such as the pre-mounted footrest system, grips and toppers, as well as the side license plate complete our concept.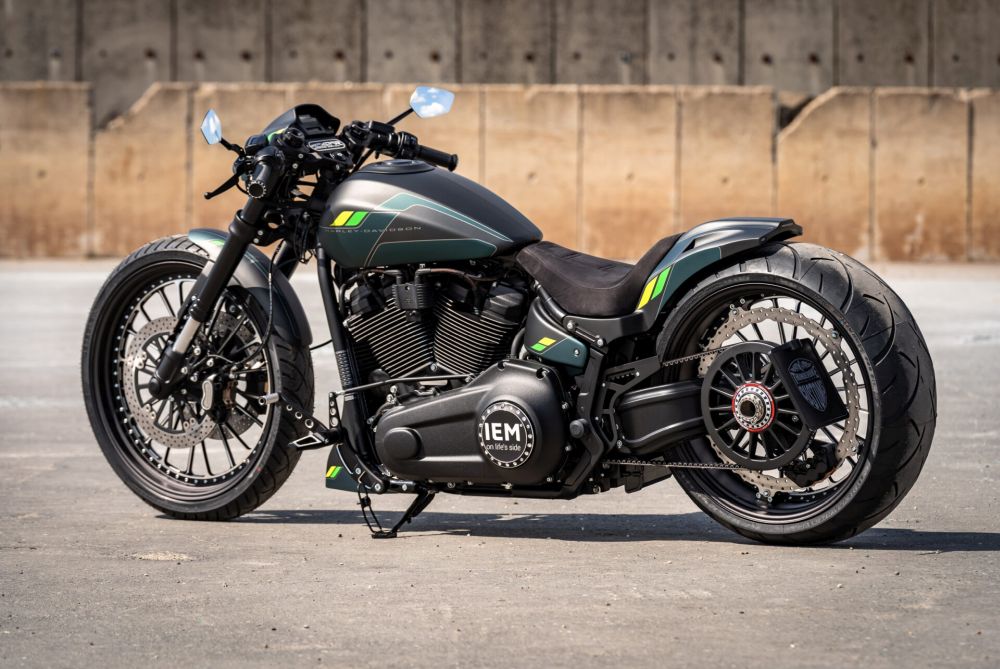 FXDR PARTS
Thunderbike Single-Side Swingarm Kit 21" Alu
Thunderbike New Digger wheel
Thunderbike Rear Fender GP-Style 260 mm
Thunderbike Pulley Spoke
Thunderbike Belt 1" heavy duty
Thunderbike Triple Tree GT 23"
Thunderbike Slamtail Suspension Kit
Thunderbike Fork Modification Lowering Destruction
Thunderbike Handlebar Clip-On Lowering black
Thunderbike Brake Disc Spoke Floated 340mm
Thunderbike Brake Caliper Adapter Set 300->340mm black
Thunderbike Forward Controls Grand Prix black
Thunderbike Seat Plate
Thunderbike Front fender GT 23" GRP
Thunderbike Chin Fairing GP Short GRP
Thunderbike License Plate Frame Inside Plate
Thunderbike License Plate Lighting
Thunderbike Turn Signal Bracket front M8 black
Motogadget mo.Blaze Pin Turn Signal Set
Thunderbike EFI-Cover black wrinkle
Thunderbike Side Cover Kit black matt
Thunderbike Timer Cover Drilled
Thunderbike Derby Cover Drilled contrast cut
Thunderbike Grips Base Satin black cut
Thunderbike Toppers Base
Thunderbike Front Axle Cover-Set black matte
Thunderbike Axle Cover Swingarm left
Thunderbike Tank Mount black
Thunderbike Ignition Coil Relocation Kit for Air-Ride switch, black
Metzeler ME888 Rear Tire 260/35VR21 83V
Metzeler ME888F Front Tire 130/60B23 M/C TL 65H
Harley-Davidson Screamin' Eagle Heavy Breather Elite Air Cleaner black
Kesstech Exhaust system 2-in-2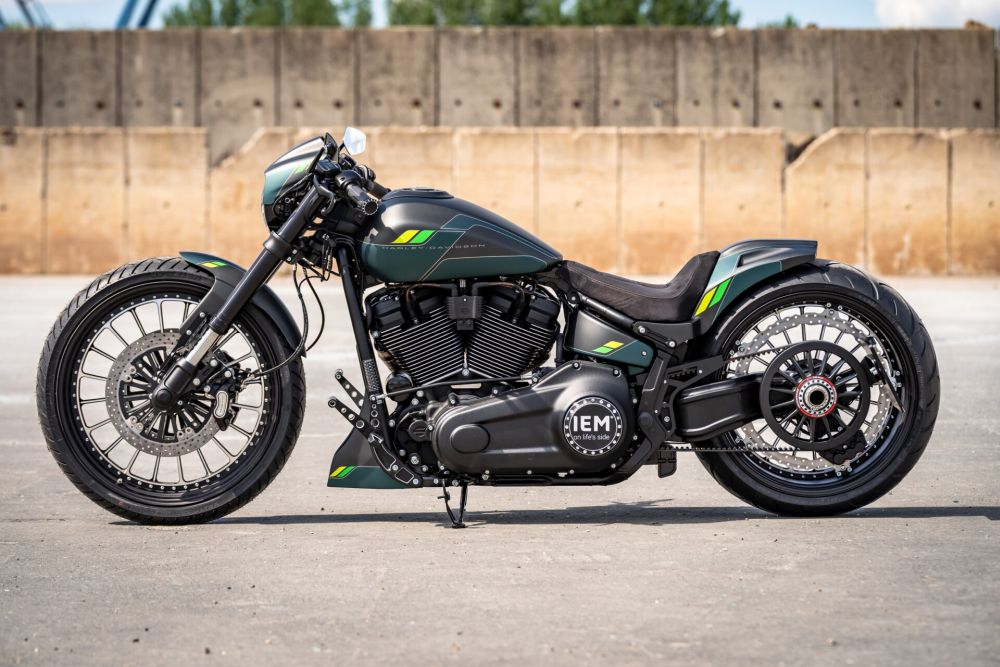 THUNDERBIKE VIDEOS