Builder RICK'S MOTORCYCLES
Contact [email protected]
Country Germany
Model Harley-Davidson Softail
Style Cruiser
No doubt the Harley-Davidson Fat Boy is one of the favourite models to come out of the Factory. Even the stock Fat Boy from Milwaukee cuts a good figure already. Rick's wheeled the top seller into its custom workshop and gave it a makeover, and the result should not only please custom bike aficionados.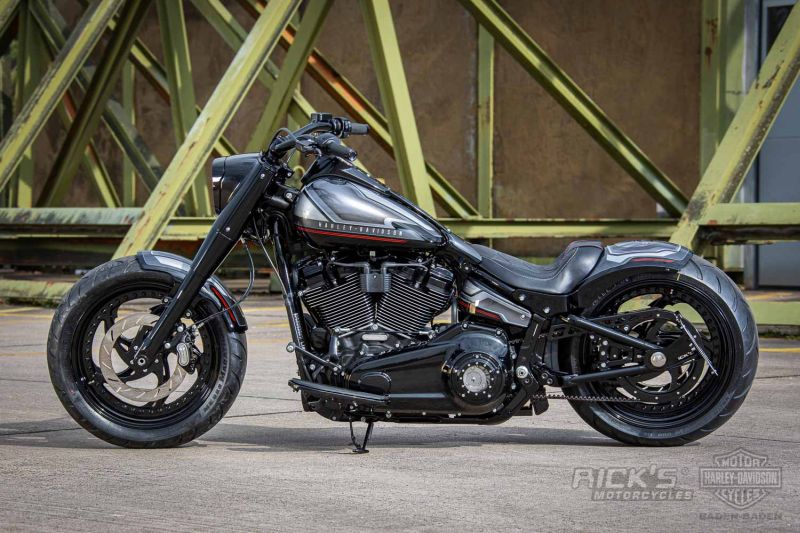 Let's start at the rear with the rear fender to describe Rick's modifications. The conversion was to be based on a wider tire, and the 260 is the maximum size that fits into the stock swingarm. The matching wheels are also from Rick's parts range, namely three-piece screwed together design wheels called "Rivas". So that the view of the wheel stays unobstructed, the brake disc was located to the drive side.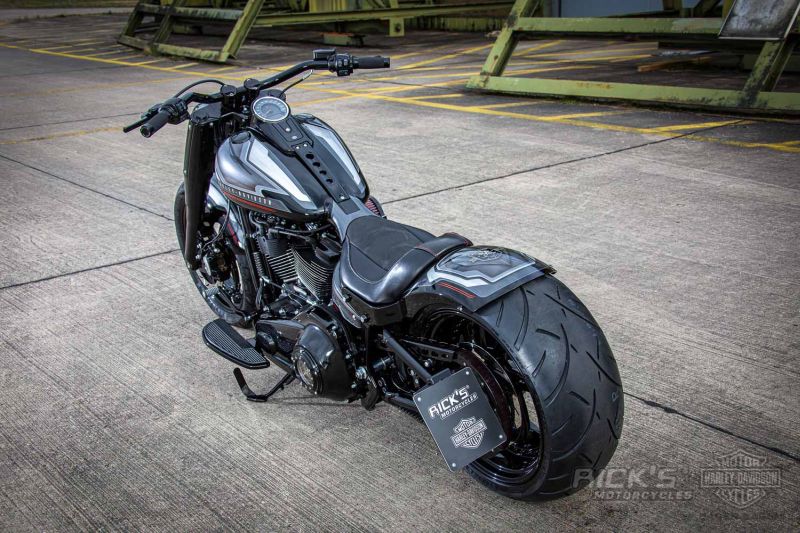 A wider rear tire Metzeler Marathon Ultra also means that the stock fender has to go. Rick's makes matching fender kits for all Milwaukee-Eight models in various widths, and also for the Fat Boy. The steel fenders are so solid that they are suitable to carry a passenger. The rider sits on a comfortable seat that was made to measure especially for the bike by Spirit Leather.
At the rear, Kellermann Atto 3 in 1 indicators were screwed directly into the fender struts. Indicator, rear and brake light are in a housing with a mere 10 mm diameter. The small lights come with an E-test certificate and can be used legally on the road.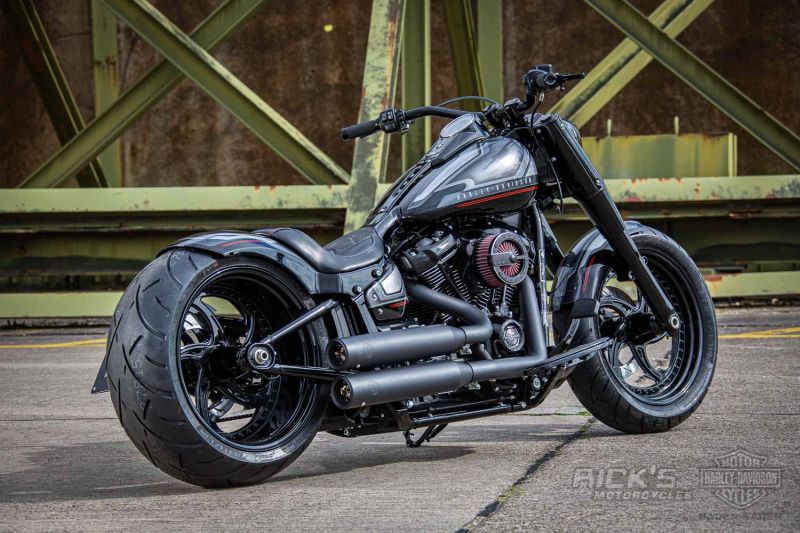 By the way, the belt cover and side license plate holder are also Made by Rick's, and Rick's derby cover allows a good view onto the clutch thanks to a clear Makrolon window. On the right-hand side is an adjustable KessTech exhaust system that caters for sight and sound pleasure, is road legal and always offers the right sound due to the electronic sound management.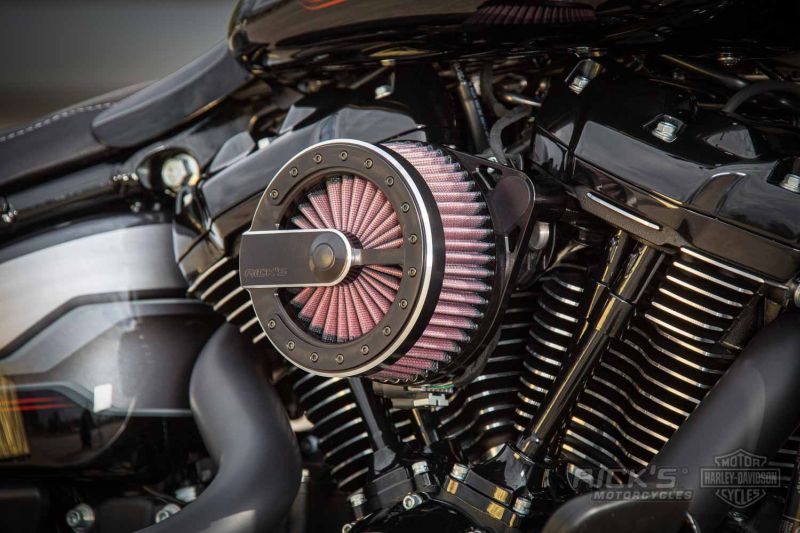 The front wheel matches the rear wheel and is covered by a minimalistic Rick's fender. At the handlebar ends, Rick's grips and adjustable levers were installed, which offer various adjustment possibilities. The distance to the grip can even be adjusted while riding and in order to adjust the lever length, Rick's supplies various end pieces.
Text & photos: Peter Schulz
RICK'S MOTORCYCLES VIDEOS