The H-D Milwaukee-Eight 'Keine Kompromisse' by Bündnerbike from Switzerland is a motorcycle that embodies excellence and attention to detail. This custom-built bike showcases the expertise and craftsmanship of Bündnerbike, a renowned motorcycle manufacturer.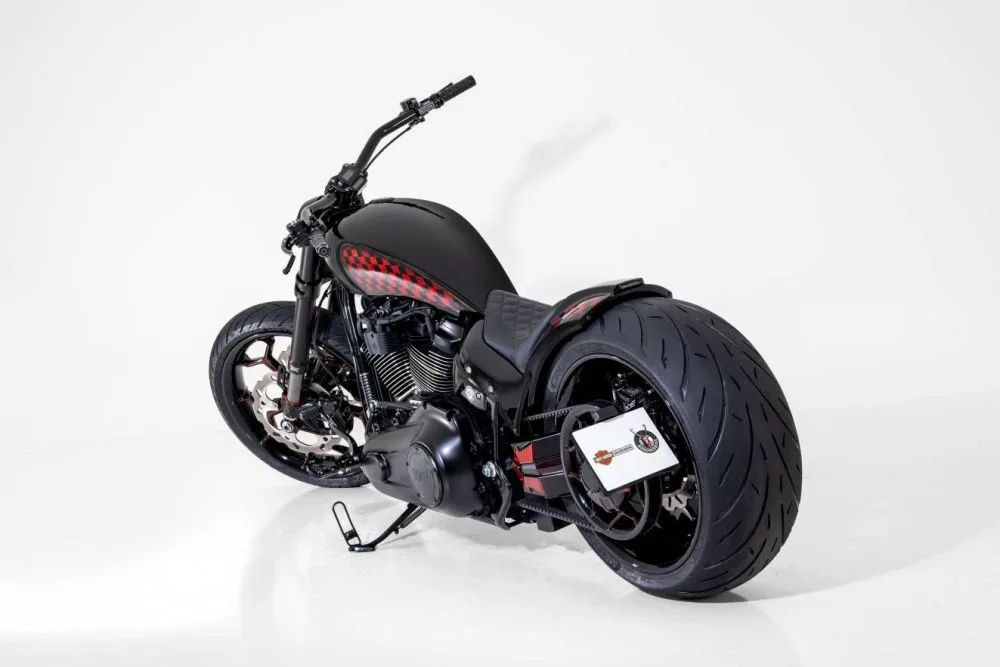 One of the standout features of this motorcycle is the Bündnerbike single-sided swingarm. This unique design not only enhances the bike's aesthetics but also improves its performance and handling. Paired with the Bündnerbike One-piece 18-inch rear rim and One-piece 21-inch front rim, this motorcycle exudes strength and style.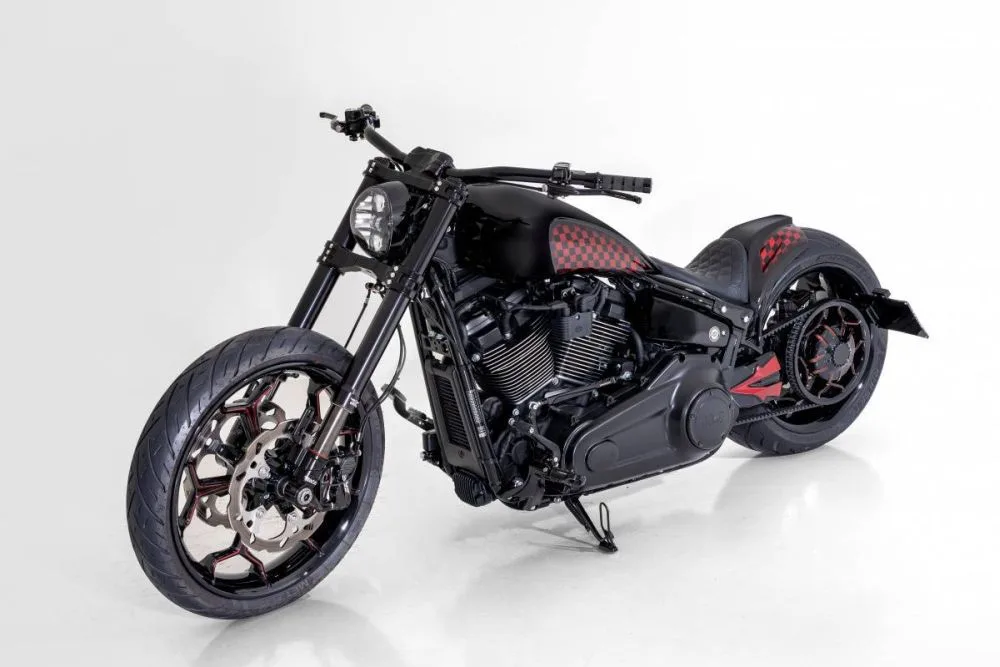 The Bündner bike pulley, rear brake with adapter, and timing belt further enhance the bike's performance and ensure smooth and efficient operation. Additionally, the Bündnerbike Air Ride Suspension Kit gives riders the ability to adjust the suspension to their liking, providing optimal comfort on any terrain.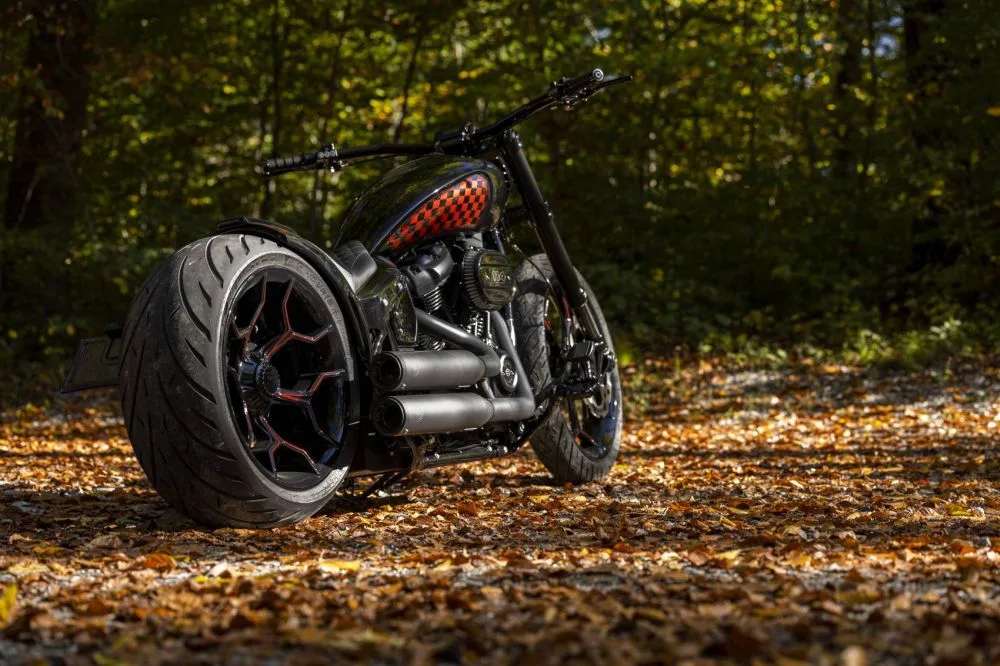 In terms of aesthetics, the Bündnerbike number plate with holder, exhaust Kess Tech, and LED indicators add a sleek and modern touch to the bike. The 3D tank, tank cap, and rear fender showcase the Bündnerbike's attention to detail, with intricate designs that demand attention wherever the bike goes. Furthermore, the LED light and indicators ensure the bike is visible and safe on the road.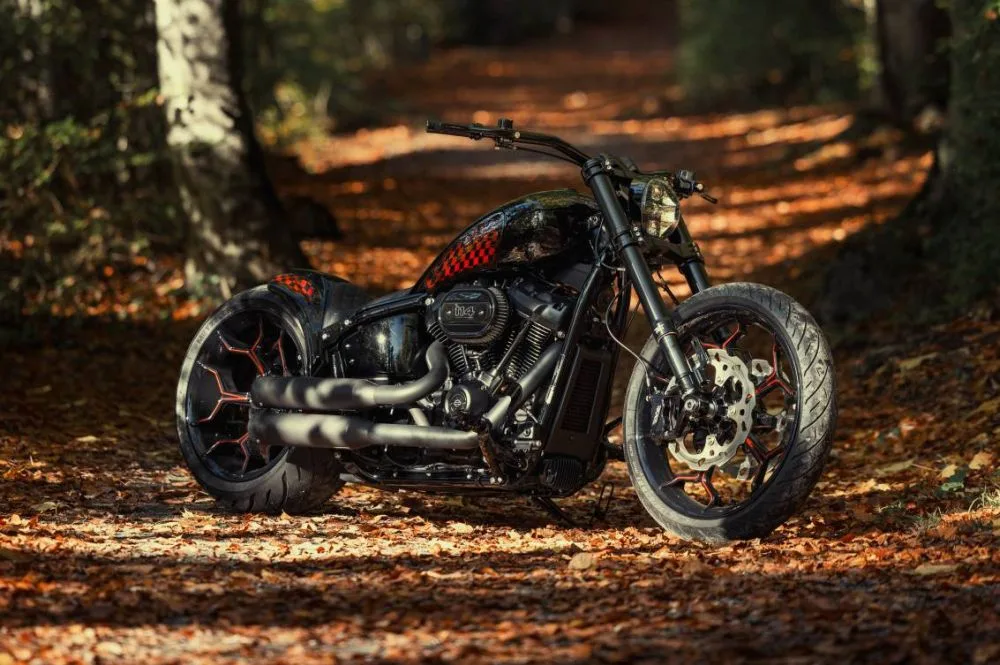 The Bündnerbike saddle is both comfortable and stylish, providing riders with a plush and ergonomic seating experience. The handlebars, hand fittings, and grips are designed to provide optimal control and comfort, allowing riders to navigate through any terrain with ease.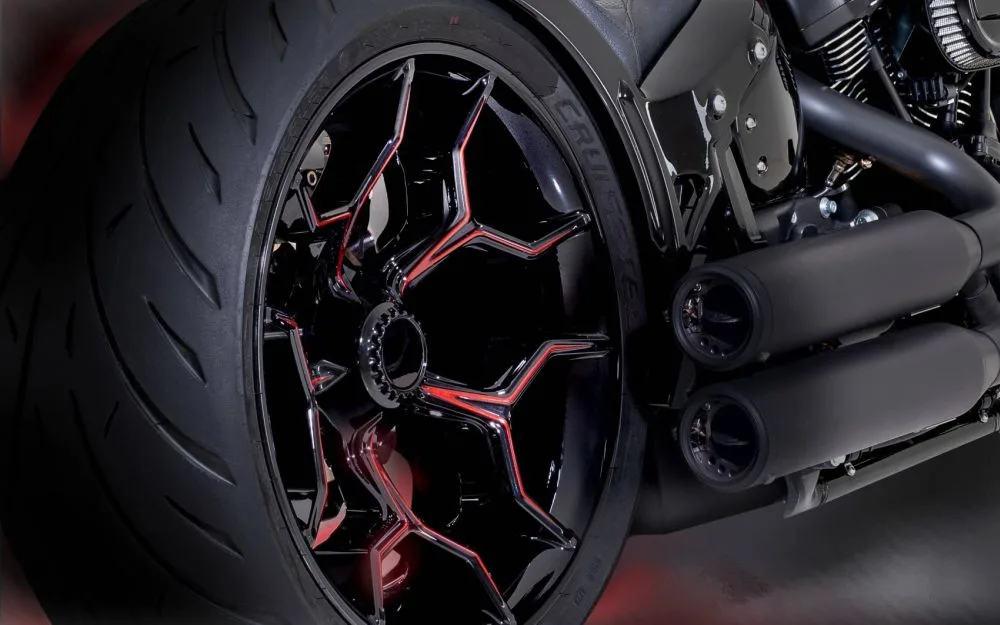 In addition to its impressive features, the Bündnerbike Harley-Davidson cover, shortened stand, and footrests further elevate the bike's aesthetics and functionality. Every aspect of this motorcycle has been carefully chosen and meticulously crafted to create a bike that is truly one of a kind.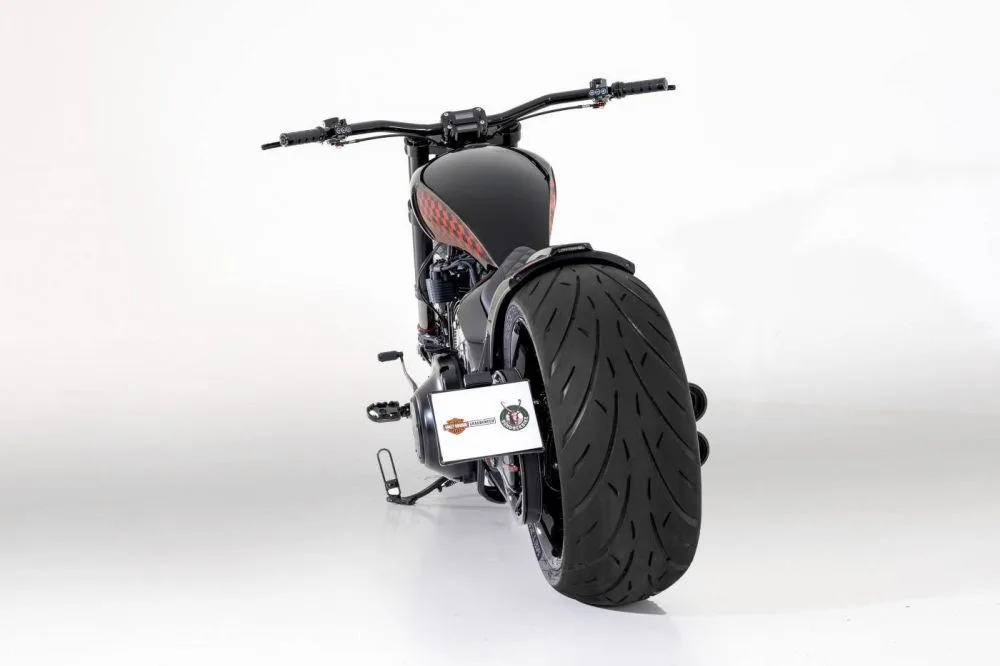 If you are interested in owning this exceptional motorcycle, you can contact Bündnerbike at [email protected]. They will be more than happy to provide you with further information and assist you in making your dream of owning this masterpiece a reality.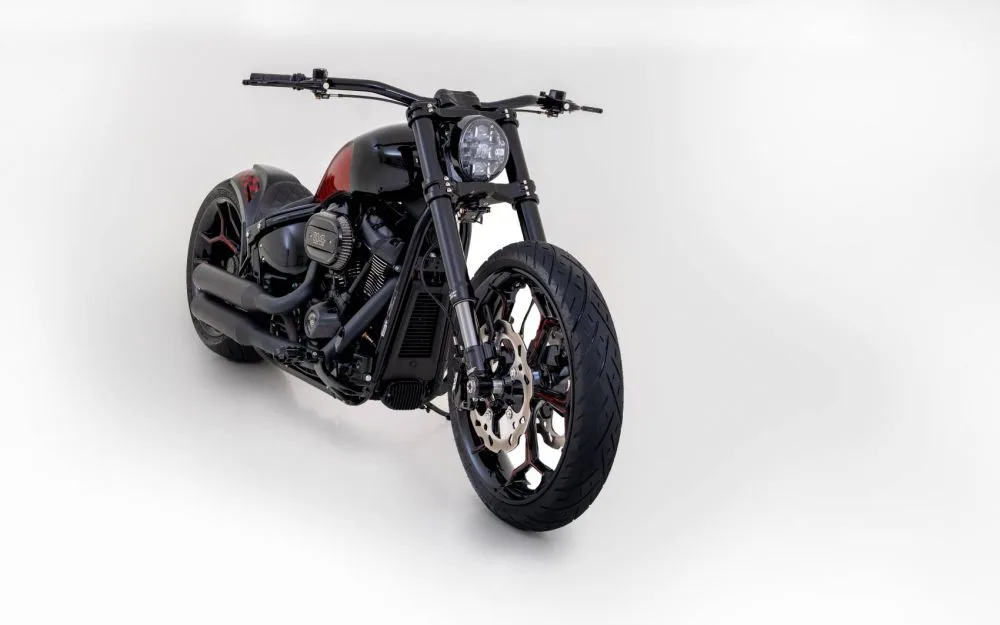 Bündnerbike single-sided swingarm
Bundnerbike One-piece 18-inch rear rim
Bündnerbike One-piece 21-inch front rim
Bündner bike pulley
Bündnerbike rear brake with adapter
Bündnerbike timing belt
Bündnerbike Air Ride Suspension Kit
Bündnerbike number plate with holder
Bündnerbike exhaust Kess Tech
Bündner bike fork
Bündnerbike fork bridge
Bündnerbike adapter brake
Bündner bike brake
Bündnerbike exhaust Kess Tech
Bündnerbike footrests
Bündnerbike shift linkage
Bündnerbike Harley-Ddavidson cover
Bündnerbike stand shortened
Bündnerbike handlebars
Bündnerbike hand fittings
Bündner bike grips
Bündnerbike LED indicators
Bündnerbike 3D tank
Bündnerbike tank cap
Bündnerbike 3D rear fender
Bündnerbike LED light & indicators
Bündner bike saddle