Builder COMBAT MOTORS
Contact [email protected]
Country United States
Model X-132 Hellcat Combat
Style Conceptbike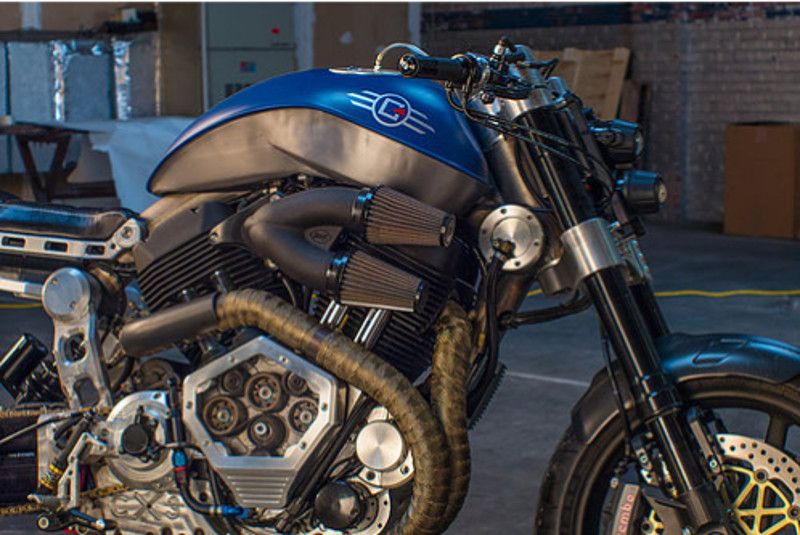 2620 6th Ave South Birmingham, AL 35233
2012 X-132 Hellcat parts
Named after the legendary F6F Hellcat fighter plane of WWII, the X-132 Hellcat is the result of an uncompromised design and manufacturing approach.
Drawing on the first and second generation Hellcats' distinctive drag race architecture, the third generation Confederate X-132 Hellcat advances that architecture with innovative engineering and avant-garde design.
AMERICAN THUNDER
The centerpiece of this uncompromised approach is the Hellcat's billet aluminum case. Instead of the usual casting method, the Hellcat's case is machined from two blocks of billet 6061 aircraft grade aluminum. This new case unites America's best V-Twin technology and America's superior powertrain technology into a singularity.
Although this material selection and craft methodology is expensive, it is simply the best approach for maximizing strength and guaranteeing permanence.
Simply put, the X-132 Hellcat is America's most substantive road bike.​
The X-132 Hellcat is one of our finest heirloom creations built, boasting a billet aluminum engine case machined from two blocks of 6061 aircraft-grade aluminum.
The X-132 Hellcat is a purebred, with the highest quality components right down to its stainless steel nuts and bolts. The character and personality of each Confederate X-132 is brought to life with intense vividity.
The design and creation of each machine is predicated upon uncompromised idealological and philosophical conceptual truths. Confederate is firmly grounded on the concept of principled objective individualism.