DGD Custom from Australia has done it again! Their latest custom build is a jaw-dropping Harley-Davidson VRod Big ass that demands attention with its sleek black and red color scheme. The bike looks low and mean with a wide rear wheel, custom-made to fit a monster 360 tire and a larger diameter front wheel with spokes for added visual appeal.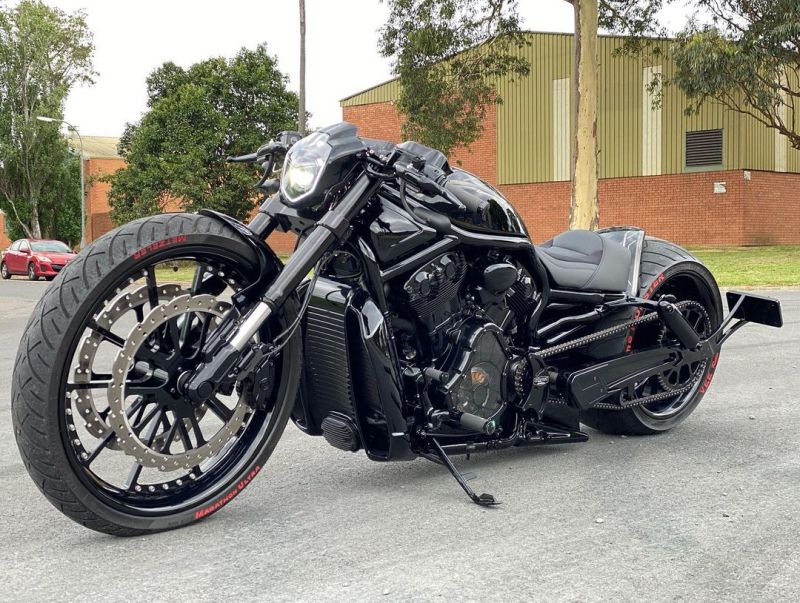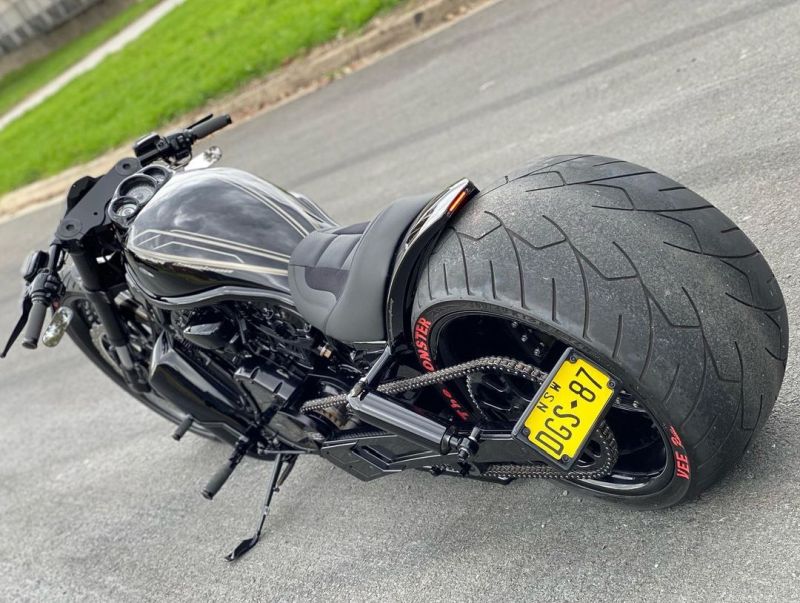 Adding to the bike's menacing appearance, the custom builder DGD has included a single-exit black exhaust pipe, a modernized headlight, and blacked-out components, including the swingarm, air intake, and other parts for a cohesive look.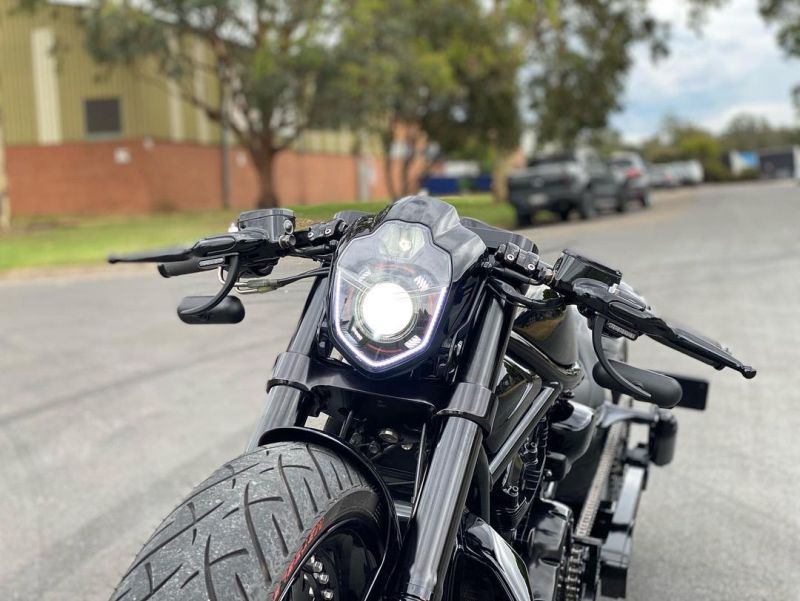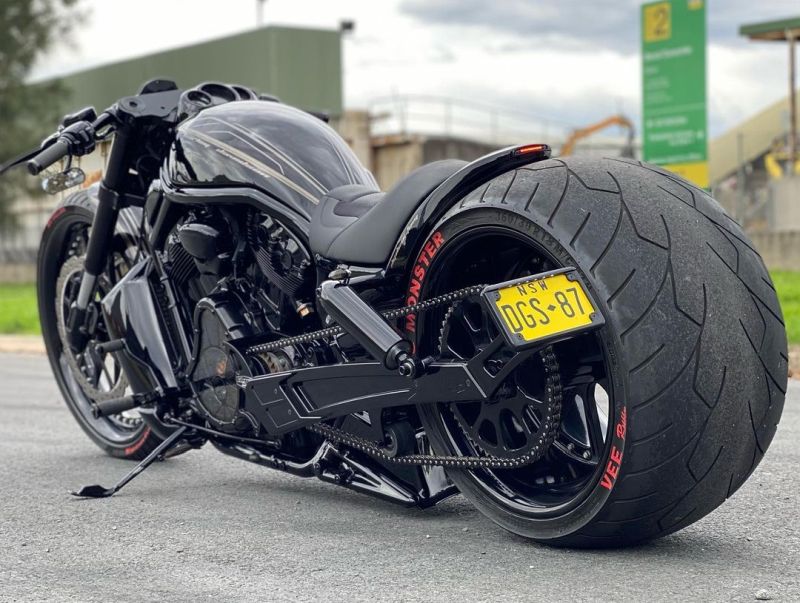 The black and red color scheme is carried throughout the bike, with all of the customized parts painted in matching colors for a cohesive and stunning look. The position of the handlebar is deliberately aggressive, enhancing the bike's overall build and making it look like its ready to take on any road.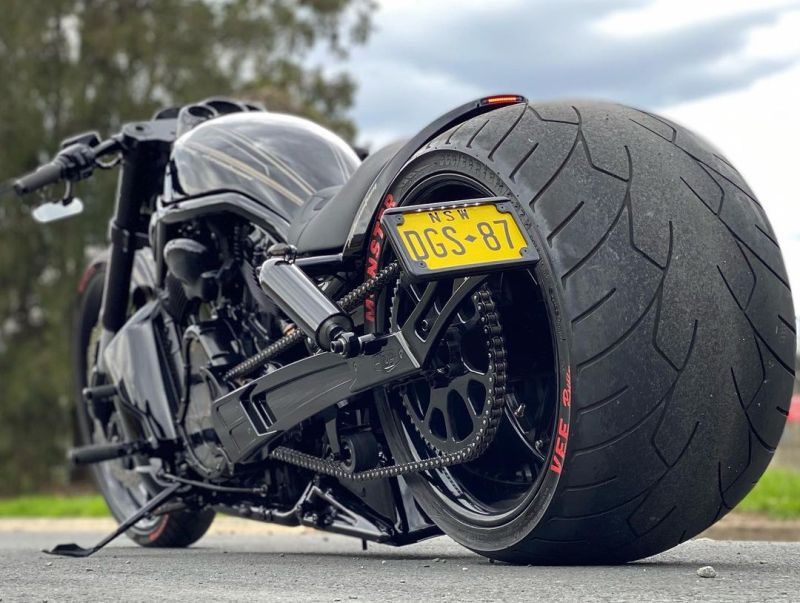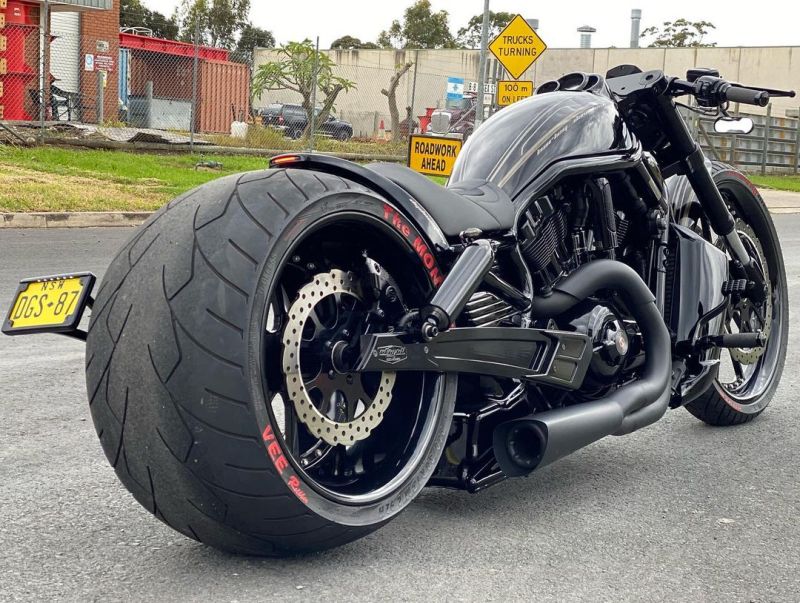 This custom Harley-Davidson V-rod by DGD Custom is a masterpiece that has seamlessly blended style and performance. Anyone who rides this bike can experience the smooth power and commanding presence that only a true cruiser-style motorcycle can deliver.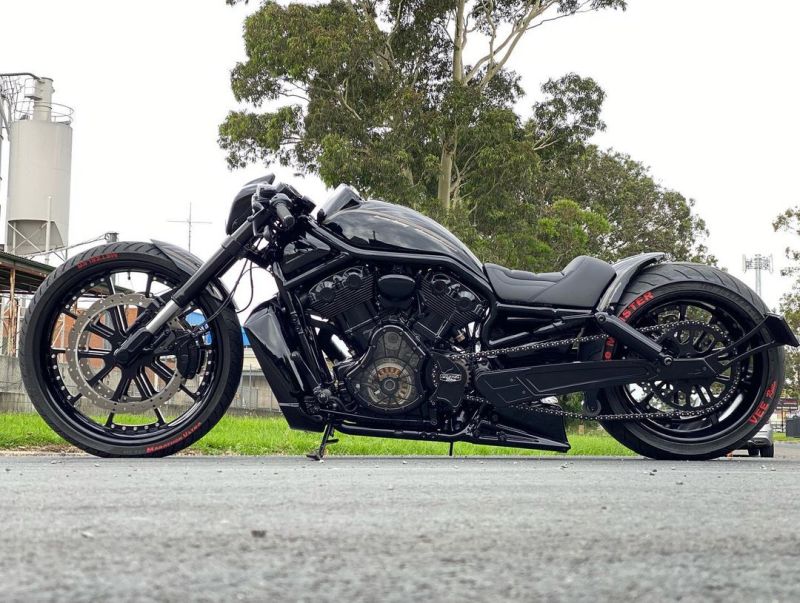 DGD Custom has proven once again that they are a builder of the highest caliber and that their innovative designs and attention to detail will continue to set them apart from the rest. The Australian custom bike scene has been forever changed with the addition of this one-of-a-kind motorcycle that pays homage to the iconic Harley-Davidson brand.