The Harley-Davidson V-Rod 'Zelda' by Bad Land from Japan is an awe-inspiring motorcycle that is to impress enthusiasts around the world.
The custom-built bike boasts several breathtaking features, such as the impressive Bad Land Original front wheel, which has a 3.5 × 23 "outrageous size. The rear wheel also showcases equally impressive measurements, with a Bad Land Original 10.5 × 18 "rim.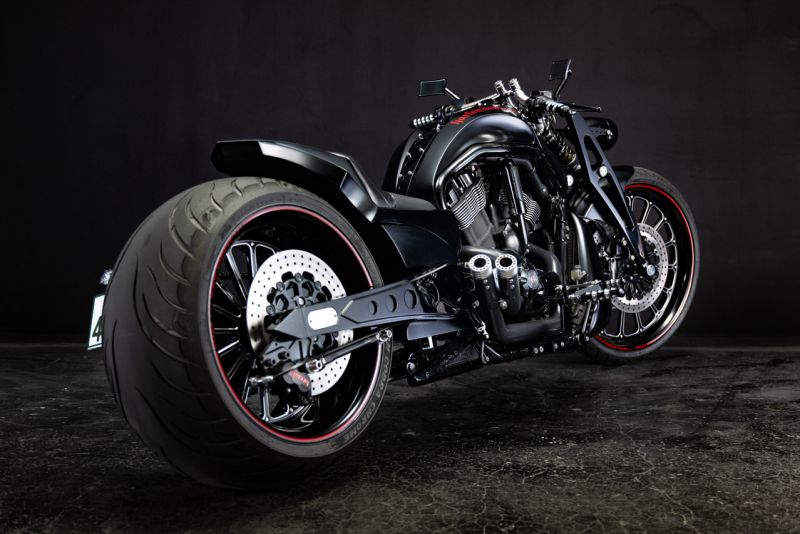 The tires on the Harley-Davidson V-Rod 'Zelda' are of top-notch quality. The front tires are AVON COBRA 130 / 60-23 ", while the back boasts a 300 / 40-18 "AVON COBRA tire.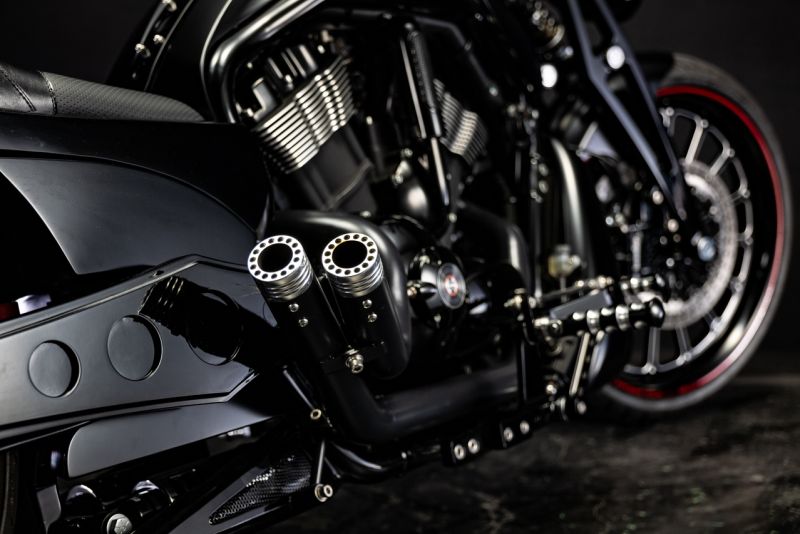 The brake system is of premium quality, with Misumi Engineering providing the dual front brake rotor, and Brembo supplying the front brake caliper for maximum precision.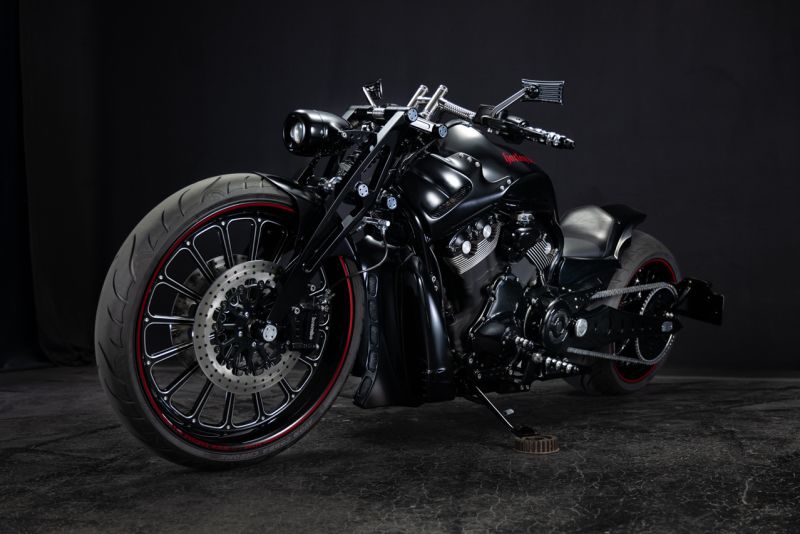 In terms of the motorcycle's appearance, the Harley-Davidson V-Rod 'Zelda' by Bad Land is nothing short of beautiful. It features a BAD LAND original headlight with lovely rose-colored hues, adding a touch of elegance to an already marvelous machine.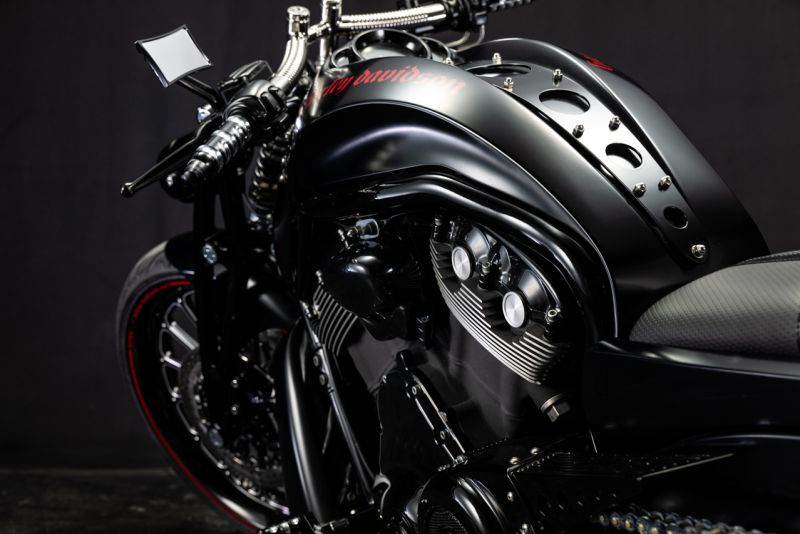 The BAD LAND one-make handle and front fender complement the overall design of the bike perfectly.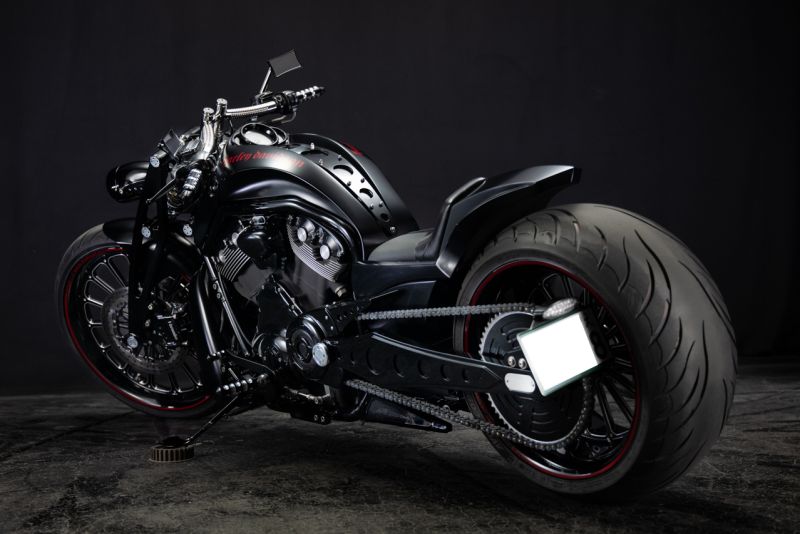 Other remarkable features include the KEN'S FACTORY mirror and grip, BAD LAND original radiator cover, and side mount.
The BAD LAND Original mid-control kit, long and wide swing arm, and T/M offset kit perform optimally, giving the motorcycle tremendous stability and agility.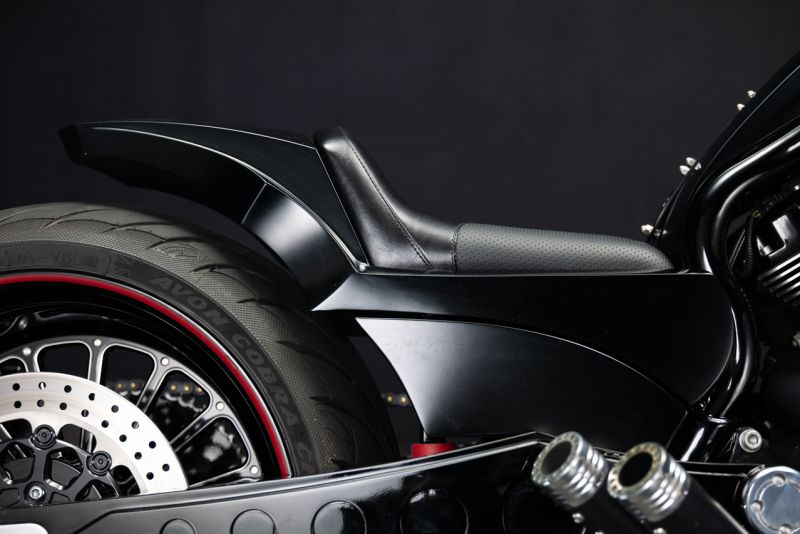 The gasoline tank, OEM frame modify, Clutch & Alternator Cover, and Sheet by Clione Speed round-off this incredibly breathtaking machine.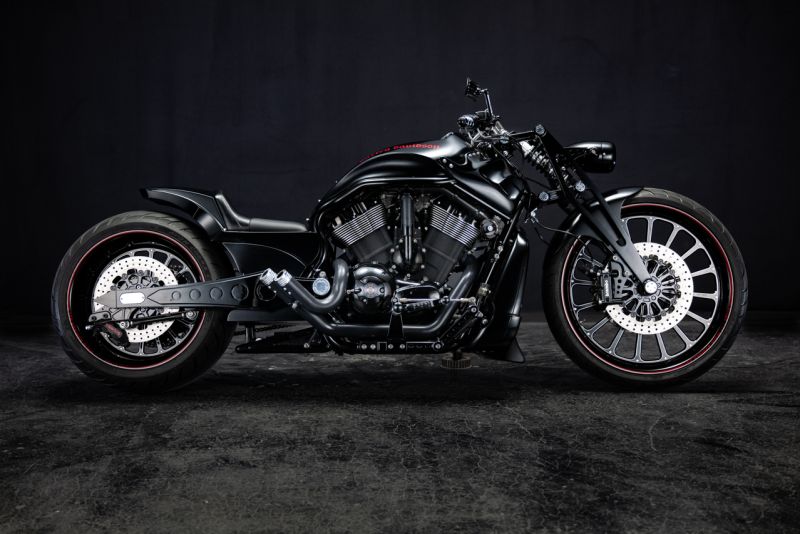 Last but not least, the custom paint job by Smooth Line highlights the motorcycle's impressive design, adding a unique finish to the motorcycle's already striking appearance.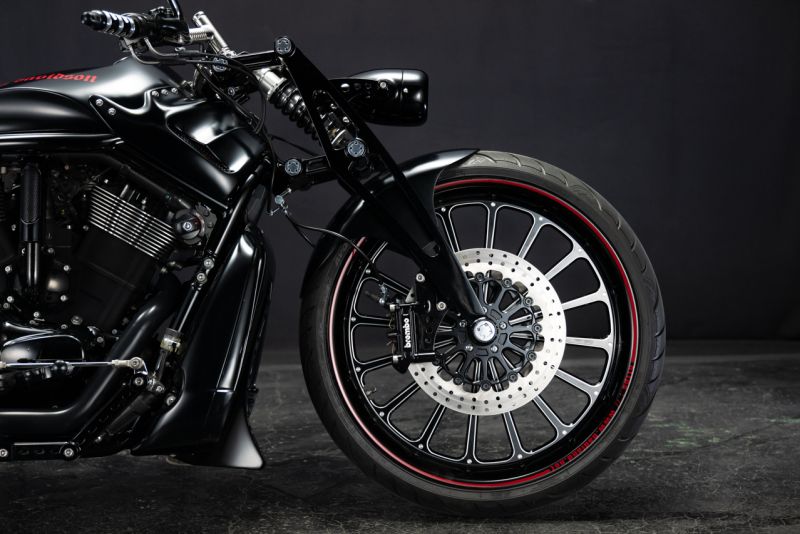 In conclusion, the Harley-Davidson V-Rod 'Zelda' by Bad Land from Japan is a masterful piece of craftsmanship, highlighting the stunning beauty of custom-built motorcycles.
It is a display of futuristic technology, art, and functionality, packed into one awe-inspiring machine. Any enthusiast who values performance, quality, and style can't go wrong with the Harley-Davidson V-Rod 'Zelda' by Bad Land.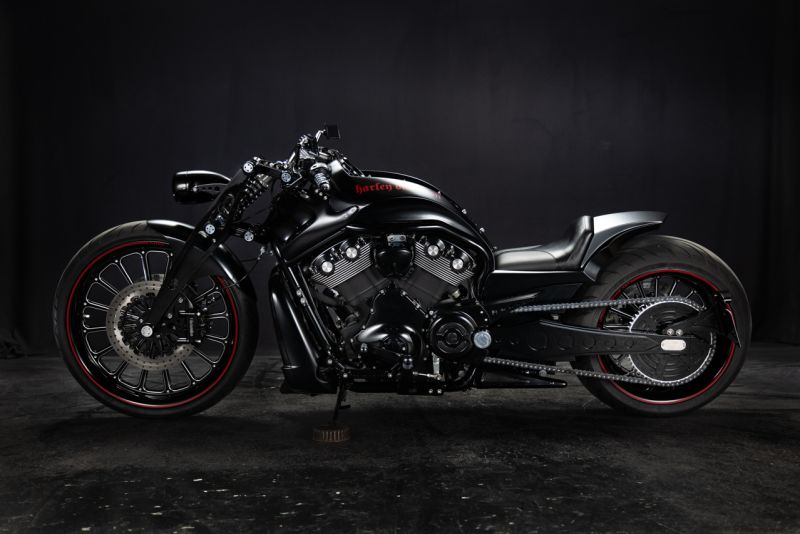 H-D VRSCDX parts
Front wheel: BAD LAND original / NEW OUT RAGE 3.5 × 23 "
Rear wheel: BAD LAND original / NEW OUT RAGE 10.5 × 18 "
Front tires: AVON COBRA 130 / 60-23 "
Rear tire: AVON COBRA 300 / 40-18 "
Front Brake Rotor: Misumi Engineering / Dual
Front brake caliper: Brembo
Garter Hook: BAD LAND Original
Headlight: BAD LAND original [Rosa]
Handle: BAD LAND one-make
Mirror: KEN'S FACTORY
LED turn signal: Kellermann
Grip: KEN'S FACTORY
Airbox: BAD LAND original
Radiator cover: BAD LAND original
Front fender: BAD LAND one-make
Exhaust: BAD LAND one-make
Rear fender: BAD LAND one-make
Mid Control Kit: BAD LAND Original
Long & Wide Swing Arm: BAD LAND One-make
T / M Offset Kit: BAD LAND Original
Gasoline tank: BAD LAND one-make
OEM frame modify
Side mount: BAD LAND one-make
Clutch & Alternator Cover: BAD LAND One Make
Sheet: Clione Speed
Custom paint: Smooth Line