The idea from the very beginning was for the motorcycle to have a sporty and spirited appearance. From scratch, Szajba built it by hand so that the motorcycle would differ from the typical Harley. He only used parts of the frame and heart, that is the engine, from a V-rod.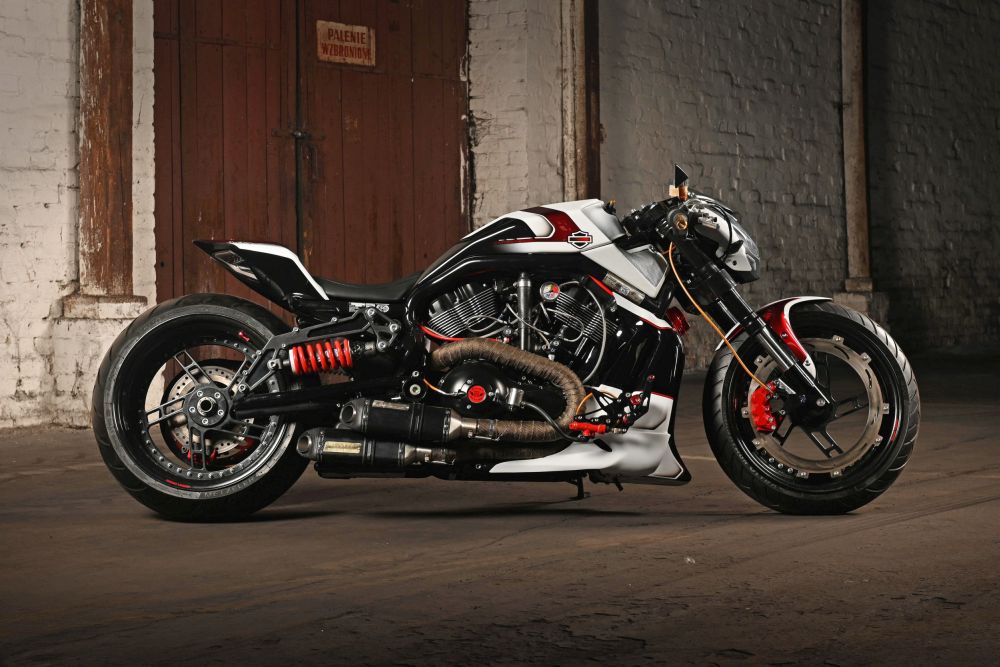 The most laborious work was working on the fairing, hand-folding and sculpting in gypsum known as the hoof. The V-rod was dressed in sporty attire and rejuvenated.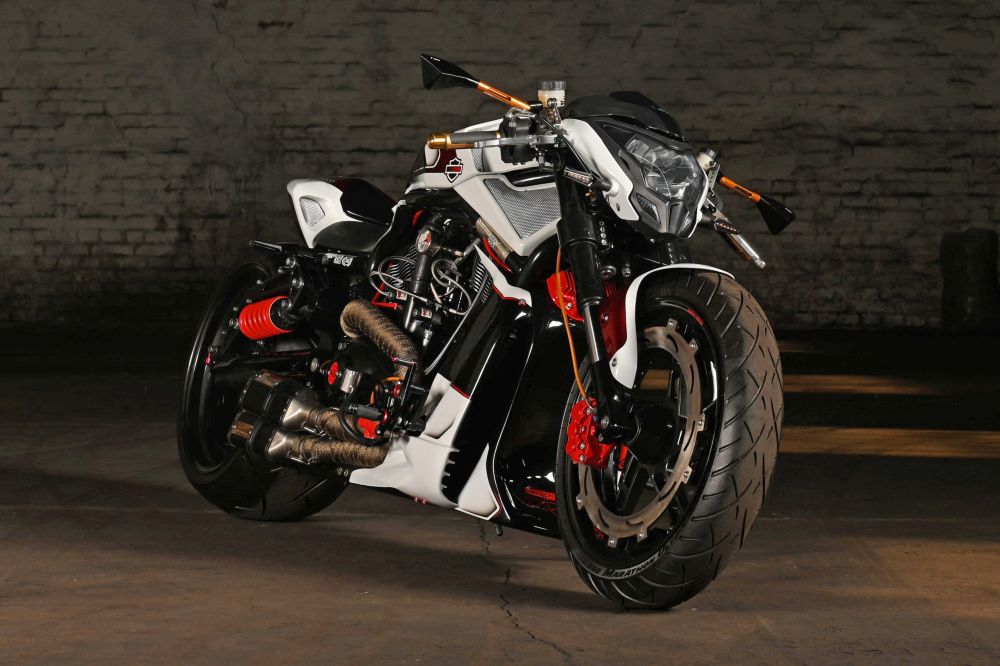 Wheels made of car rims, monowheels, and horizontally-acting shock absorbers are also handmade in this motorcycle. The tail was adopted from the latest Ducati Panigale to add a light Italian accent.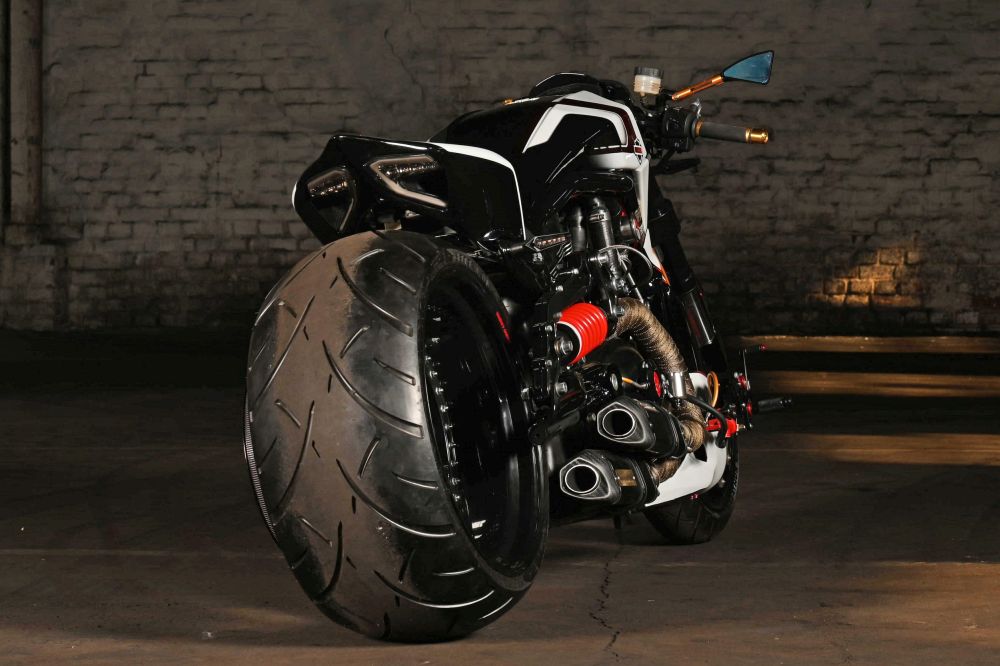 In addition, many accessories were installed from motorcycles taken from the track, such as racing brake pumps, braided hoses, a huge brake disc, clip-on handlebars, K&N air filters, and a speedometer like in the latest track motorcycles.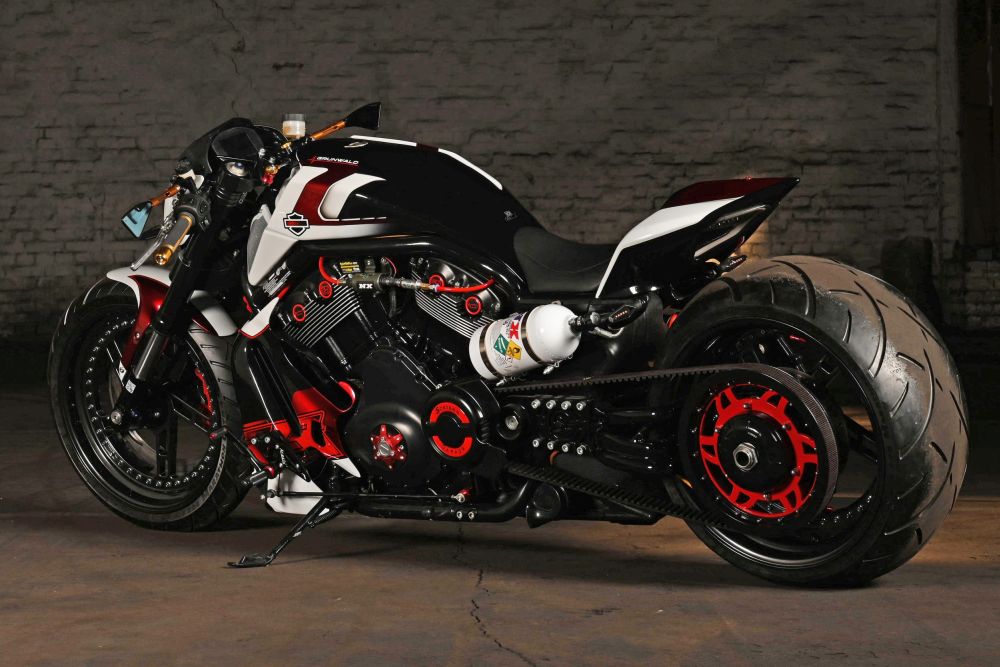 But in order for this motorcycle to not only have a sporty appearance, but also high performance, Arek installed quickshifters for fast gear changes, allowing gears to be changed without pressing the clutch. Additionally, the motorcycle was charged with nitrous oxide.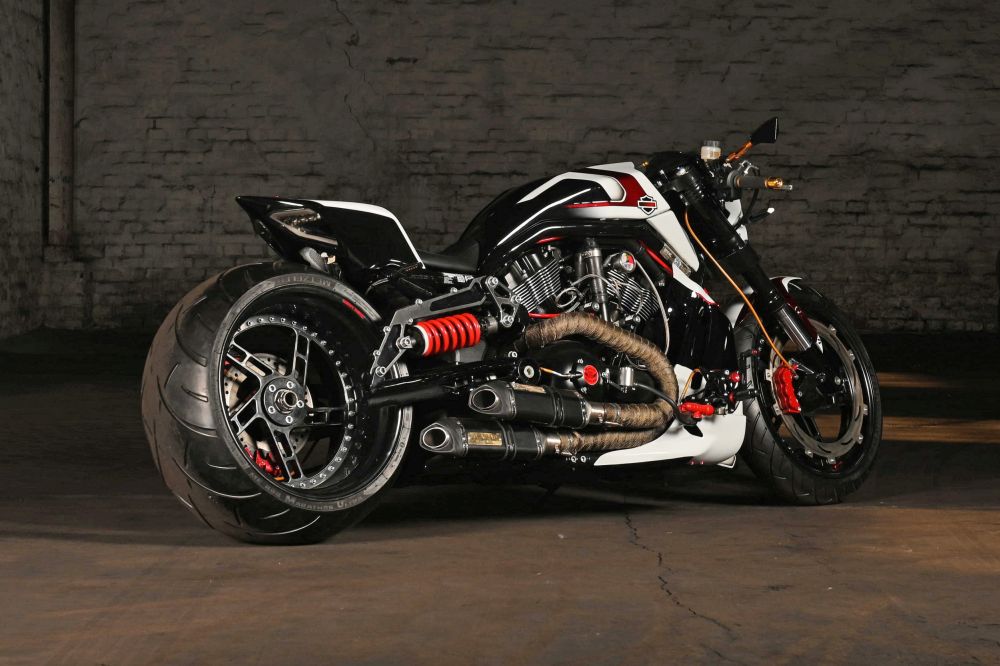 After dressing the motorcycle in fairings, components, and gadgets, only painting was left. Szajba always wanted the best painter to paint his motorcycle. This would be the icing on the cake. This was taken care of by a master in his field, Piotr Parczewski. He is one of the best airbrush artists in Poland and Europe.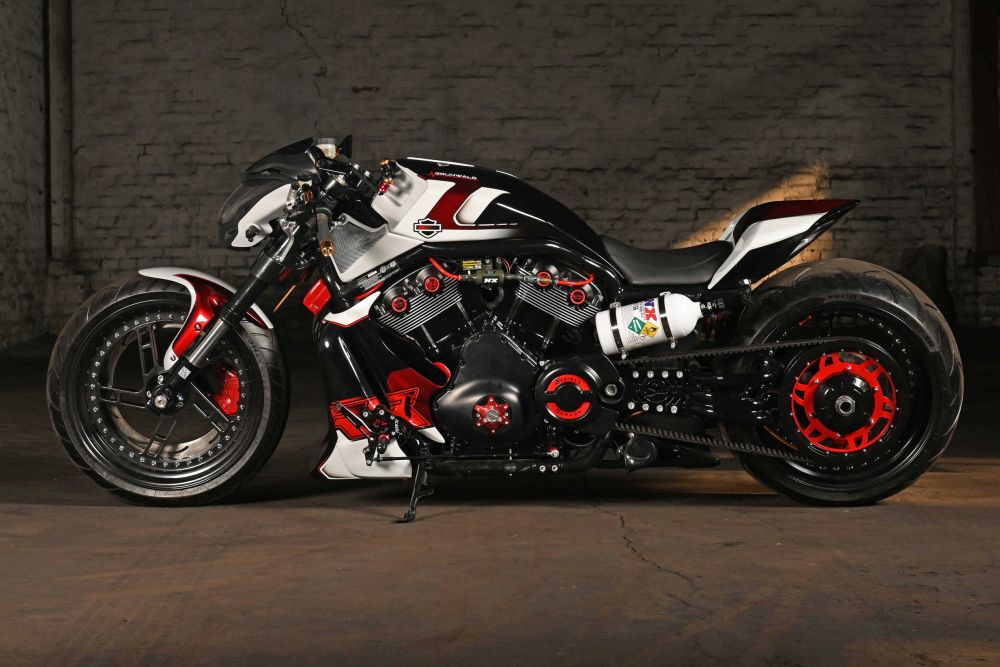 Silver jewelry adds craftsmanship and taste to the motorcycle. It is visible on the tank – a silver plate in the shape of the company's coat of arms, a silver plate on the exhaust pipe with the name of Grunwald motorcycle, as well as on the frame with the vin number.