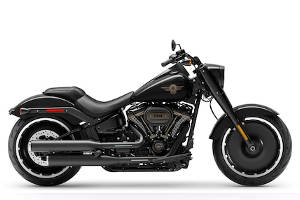 Builder NINE HILLS MOTORCYCLES
Contact [email protected]
Country Poland
Model H-D Fat Boy
Style Cruiser
The Fat Boy appeared on the market in the late 1980s as the 1990 model. This model was designed by legendary H-D designers Willy G. Davidson and Loui Netz. The motorcycle combined contemporary style with the brand's classicism.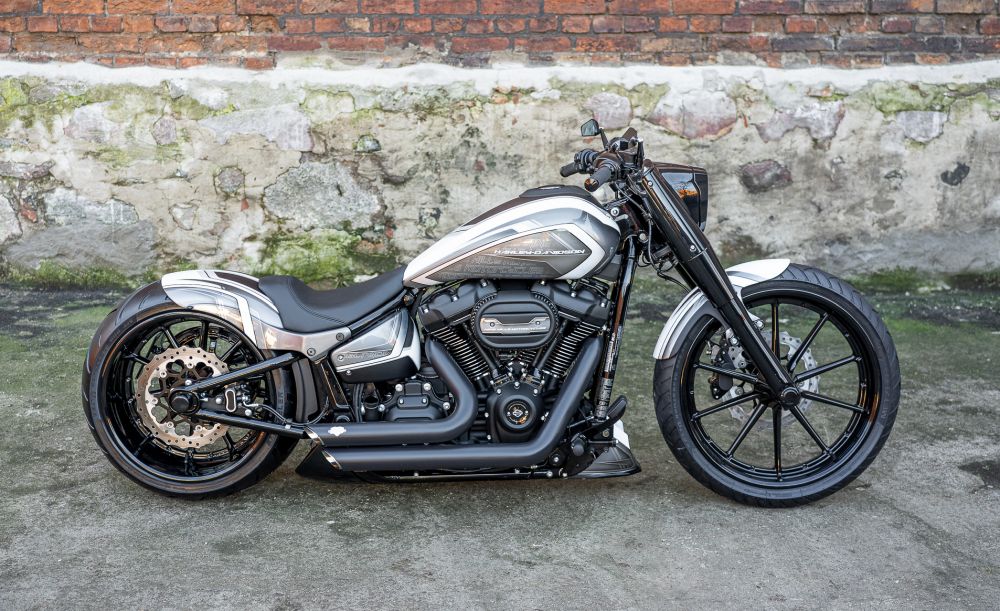 Our interpretation of this model is not only modernized, but with its sporty-modernist design – it sets the tone for new customizing standards. A properly modified fuel tank from the FXDR model, as well as a perfectly matched spoiler, to stylishly cut fenders and the seat – perfectly harmonize with the modern front and factory musculature. Light-weight "Wave Look" brake discs, perfectly complement the character of simple, yet wide rims (rear 10 "/ tire 280mm). Arnott pneumatic rear suspension, together with a slightly shortened and modified front fork – increase the driving values, additionally emphasizing the coherent the line of the whole design The end of this puzzle is the timeless in shape, always up-to-date Short Shot exhaust system from Vance & Hines and the nonetheless "ordinary", low, bulky steering wheel.
The whole thing was ennobled by an appropriately designed and tastefully finished airbrush painting.