The Harley Night Rod 'Warrior' by Nine Hills Motorcycles from Poland is an absolute masterpiece when it comes to the world of custom bikes.
This style muscle motorcycle is not just for riding, but it's a piece of art that deserves all the attention it can get.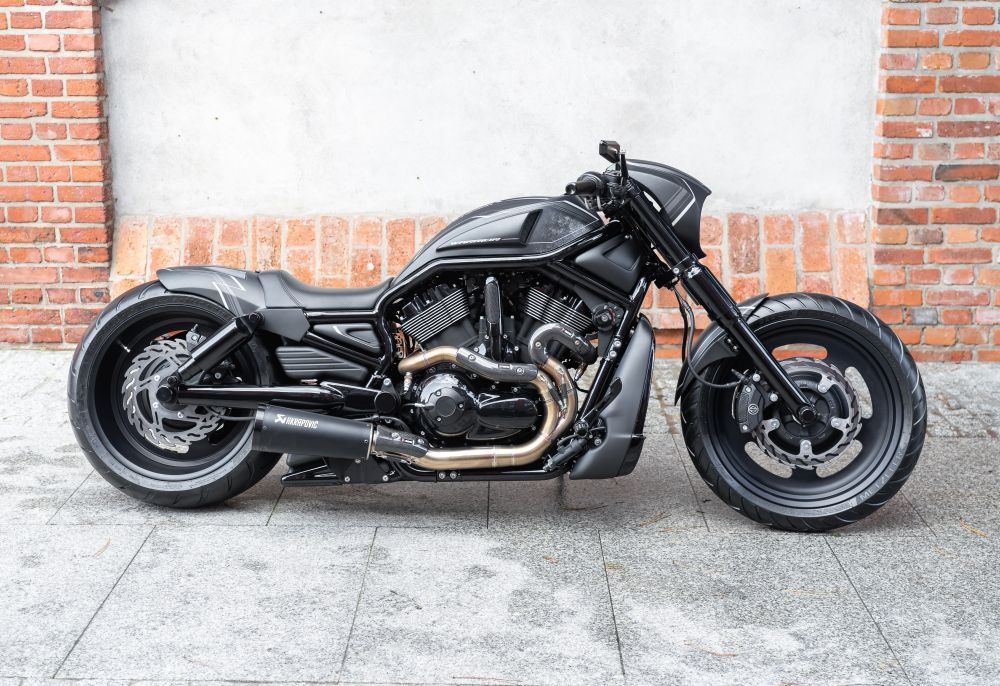 One of the most striking features of the 'Warrior' is the handmade rear mudguard that perfectly encloses the 260mm rear tire. It's not just a pretty addition, but it's a necessary component for the bike's aerodynamics. The saddle, combined with the rest of the Cult Werk components, matches seamlessly to create a well-tailored body.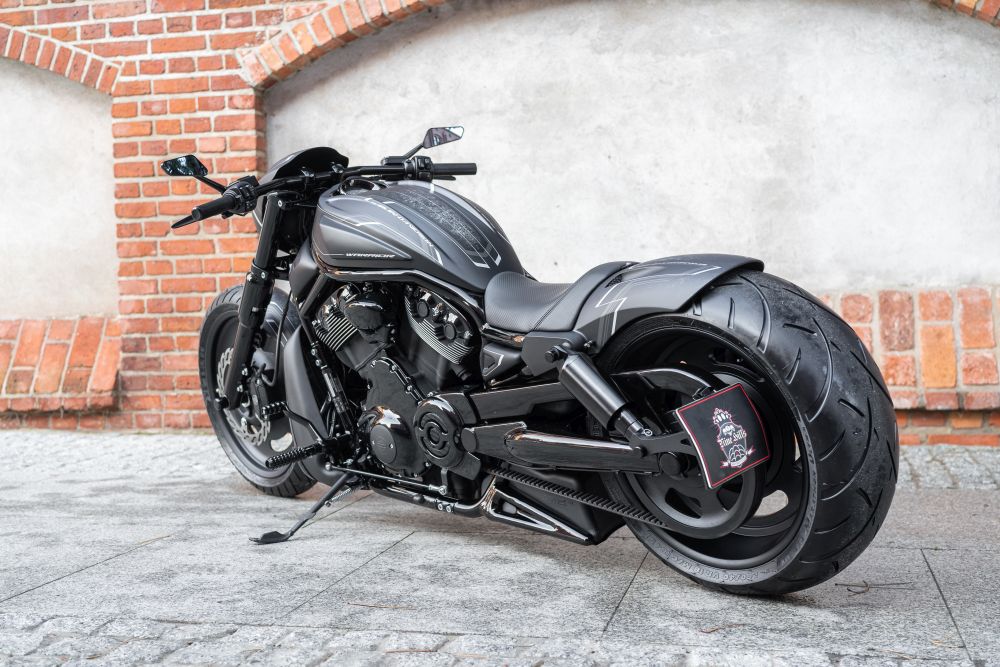 Nine Hills Motorcycles didn't leave any detail to chance, and that's why they decided to add a high-end, truly sporty Akrapovic exhaust system to the 'Warrior'.
This exhaust system not only looks impressive, but it also delivers a unique sound that will leave no one indifferent.
The 'Warrior' comes with low and wide handlebars. Nine Hills Motorcycles added Arnott air suspension, which is the final touch to this eye-catching piece.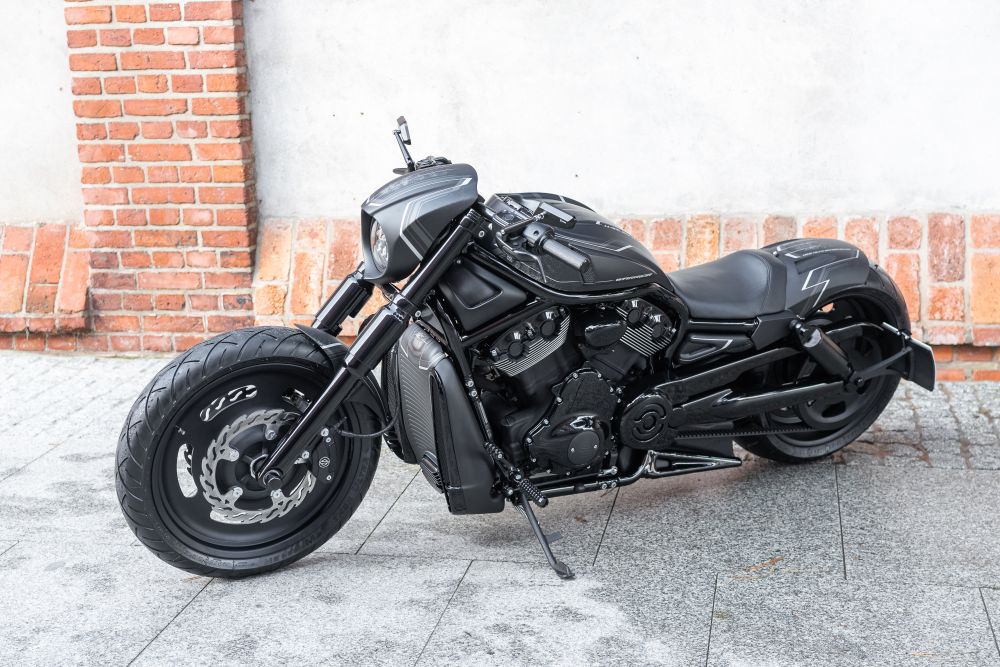 Last but not least, the 'Warrior' boasts a tasteful and appropriately designed painting of the highest quality.
The final result is a masterpiece that's not just aesthetically pleasing, but a bike that delivers an exceptional driving experience.
If you want to ride in style and have everyone's attention on the road, the Harley Night Rod 'Warrior' by Nine Hills Motorcycles is the way to go. Don't hesitate to contact Nine Hills Motorcycles at nineh[email protected] and make the 'Warrior' yours.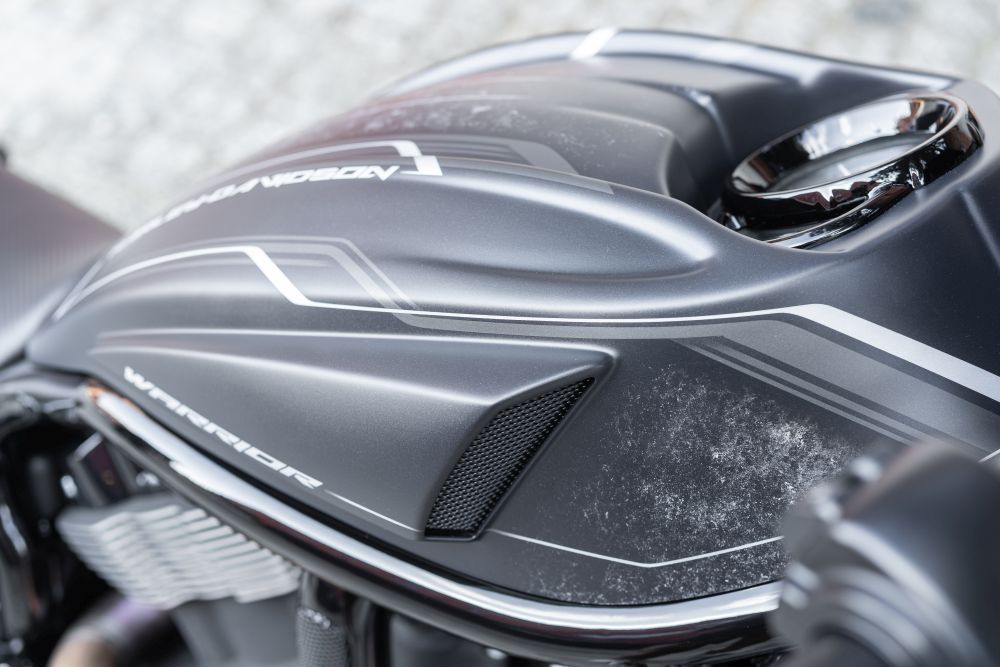 Harley Night Rod parts
260mm rear tire
Saddle, Cult Werk.
Akrapovic exhaust system.
Designer brake discs of the Wave type.
Handlebars.
Arnott air suspension.
Designed painting of the highest quality.
Builder @ninehillsmotorcycles