▷ Harley Davidson Custom VRod muscle "Raptor" by Killer Custom
DARK KUSTOM Custom bikes
Rating:

7.8

/ 10
▷ Harley Davidson Custom VRod muscle "Raptor" by Killer Custom
Builder KILLER CUSTOM
Contact [email protected]
Country Lithuania
Brand Harley Davidson
Model Night Rod Special
Name "Raptor Rod"
Style Muscle
✅ VRod muscle review
This bike represents our custom body kit for all V-Rod models from 2006. This time we used Muscle Rod for the build. The body-kit is the most important part for the build if you want to make a really impressive bike and don't want to spend tons of your money doing it.
No expensive parts, almost all original: stock front and rear suspension, wheels, swingarms etc. It is enough to put a full body kit and some accessories and you will have the result like this. Of course, some work like powder coating and aerography makes things look more special and unique. Almost on all of our builds we use the same handlebar, grips, front fork covers, and lowering kits, as it always works to get that mean look of the V-Rod!
✅ VRod muscle parts
✅ VRod muscle images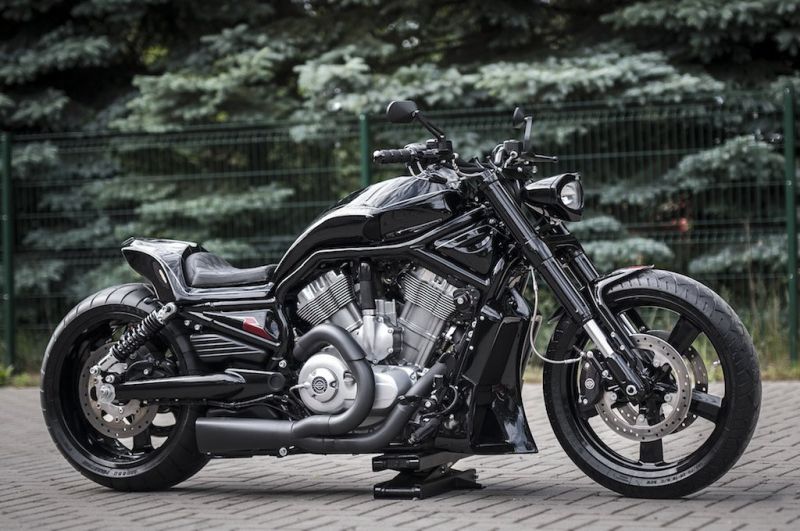 Review of Harley Davidson Custom VRod muscle "Raptor"