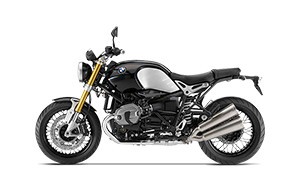 COUNTRY UNITED STATES
MODEL BMW R NINE T
STYLE BOBBER
As a builder is always fun to have a customer that likes what you like. It's even more fun when that customer has the same sense of humor as was the case on this Vintage inspired BMW. While the bike did take longer than expected Mr. G was patient and enjoyed giving us shit at every possible turn which was welcomed. We're a motorcycle shop after all and there's not a lot here that's sacred or off limits which is kind of how we approach bike builds in general.
With this one we did manage to keep the main frame fairly stock outside of de tabbing the frame and a cleanup which was quite different from many of our re-bodied bmw customs. We really worked to keep this one short and sporty. The Streettracker set up, 19" RSD traction flat track wheels with Dunlop DTX tires front and rear cast an unmistakable silhouette and one which we can't seem to get away from. That stance combined with a little inspiration from the BMW R5 pulls the future and past together in a tight clean package that functions every bit as good as it looks.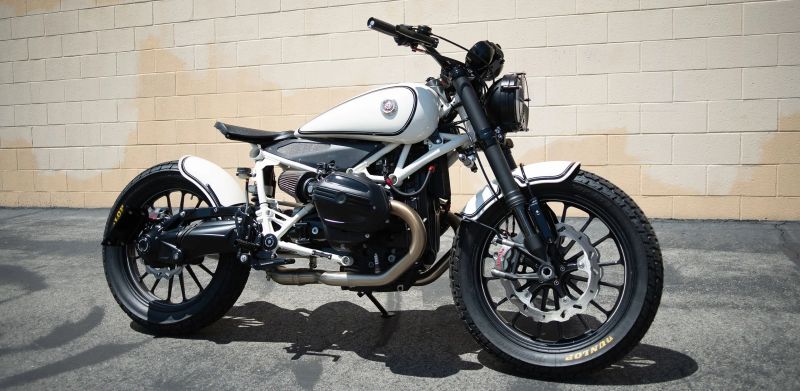 Body work and fenders including stainless mounts were all shaped in house as well as the frame covers above the intake. We opted for a standard pagussa seat to keep things historical. Stock shaft drive was maintained. Stopping is taking care of by Brembo radial forged monoblocks up front and a 2 pot billet stopper on the rear. RSD radial masters do the plunging and proto RSD foot controls take the place of the stocker units.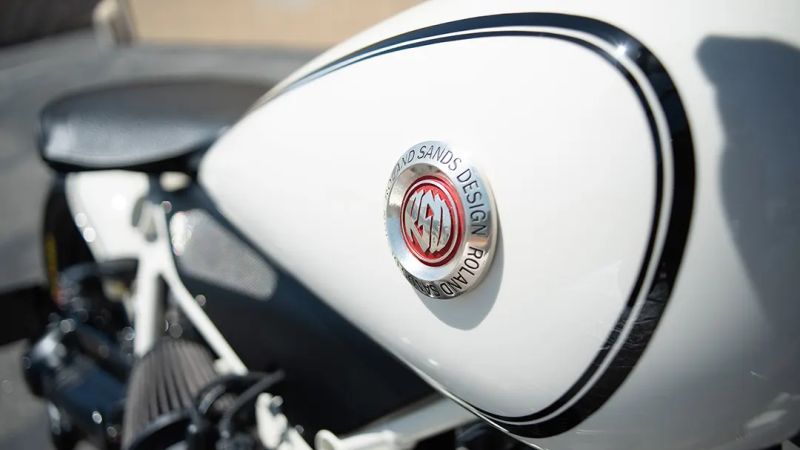 RSD covers in our Black Ops finish are on the valve covers, breast plate, gauge and headlight bezel. Carbon fiber KN filters replace the stock airbox improving airflow through to now in production RSD Slant Slip on exhaust. Headlight rock guard was an experiment. The Bone white paint was sprayed by Chris Wood at Airtrix to match the lightly modified powder coated frame.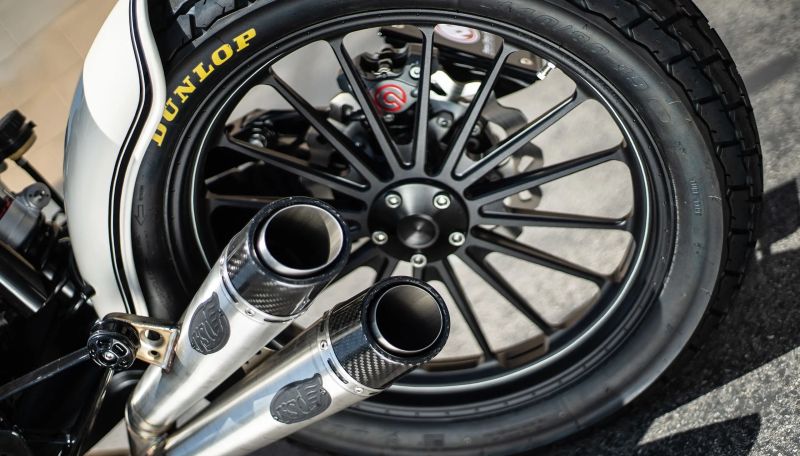 The paint color was chosen by Mr. G after much deliberation and back and forth bargaining including a request for pipe wrap. After the fork modifications and black out courtesy of GP suspension and powder coating everything else black, the white started to make a lot of sense. As much as we gave Mr. G shit about it, we were all stoked on the outcome and we avoided the pipe wrap!!