Builder UNIQUE CUSTOM CYCLES
Contact [email protected]
Country Sweden
Model BMW R 18
Style Cruise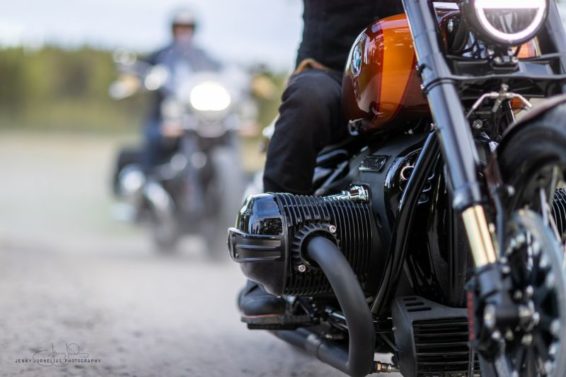 Photos Jenny Jurnelius [email protected]
'Nordic Style' parts
Body
There are some parts rearranged just a tad, just so that everything looks a bit different and tighter. The oil cooler got a slightly downwards angle to make it less significant. The rear fender was cut and slimmed and the sub frame was reworked to fit the flow, as well as the rear suspension was changed to an Öhlins damper to get the lower ride height.
Rim dimensions
Instead of the original 16" rear wheel and 19" in front, UCC went for 18" rear and 21" front.
Suspension and brakes
The inverted Öhlins fork looks great, and the original 300mm-disc brakes got changed to 340mm ISR discs with Brembo calipers. Not because it is needed, but simply because of the stance. The rear brake is still a 300mm disc and the original 4-piston caliper.
Headlights and handlebars
"The head light is a 5 ¾" instead of the 7" that is original", says Ronna, who also made the handle bars.
Exhaust
The exhaust system is UCCs own design and the saddle was custom made by Silver Machine in Holland.
Paint
After painting the engine black, master painter Håkan Lindberg took care of the burnt orange you see on the tank.