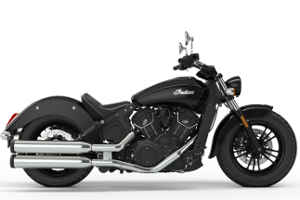 Builder NO LIMIT CUSTOM
Contact [email protected]
Country Germany
Model Indian Scout
Style Muscle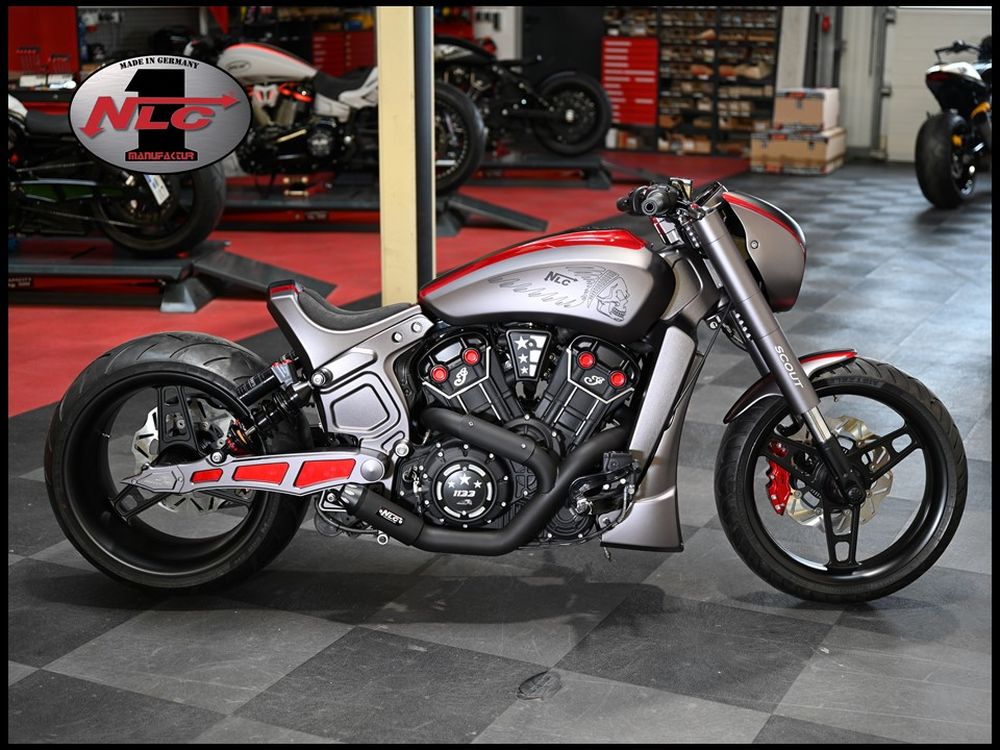 With the "Sturgis" from NLC, the name says it all. Fat 280 rear tires, short rear end and the Radical exhaust for a great sound. These are the basics of a thoroughbred custom bike.
On closer inspection, it is noticeable that many special parts from NLC are still installed, such as the CNC milled design swing arm with the corresponding offset kit.
Of course not to forget the massive 3-D fork with the integrated speedometer on the upper fork bridge and the
Aluminum covers. The text would be too long to enumerate all the details.
IS-40970 Frontfender 18 &19 Zoll für NLC GP-1 und NLC 3D Gabel 155,00 €
IF-40100 Lampenmaske FTR 1200 430,00 €
IS-40520 Heckfender – Low Rider – Indian Scout 630,00 €
IS-40590 Heckfender für NLC-Schwinge 280-18 Bereifung 380,00 €
IS-10200 Kühlerblende -Formula – für Indian Scout 429,00 €
IS-3010 Designschwinge -300 Cut-Out Indian Scout 1.780,00 € – 1.880,00 €
IS-80130 Wilbers Stoßdämpfer Indian Scout 1.361,00 € – 1.496,00 €
IS-60170 Drive Side Brake Indian Scout Nur NLC Schwinge 1.180,00 €
IS-20200 Versatzkit mit Stützlager Indian Scout 590,00 €
IS-50210 3D-Gabel für Indian Scout 3.100,00 € – 3.300,00 €
IS-60090 Bremsanlage vorne NLC Gabel Indian Scout 1.089,00 €
IS-5200 Auspuffanlage " Radical" 2in1 Indian Scout 1.390,00 € – 1.460,00 €
IS-19025 Bremszylinder Abdeckungs Indian Scout 179,00 €
IS-50420 Motordeckel links Indian Scout 159,00 € – 189,00 €
IS-50430 Motordeckel rechts Indian Scout 139,00 € – 169,00 €
IS-50400 Zündschlossabdeckung Indian Scout 279,00 €
IS-50410 Wasserpumpenabdeckung Indian Scout 279,00 €
IS-16020 verstellbare Handhebel für Indian Scout ab Modelljahr 2018 239,00 €
IS-50310 Tauschrasten für Indian Scout alle 189,00 €