Builder INDIAN METZ
Contact [email protected]
Country France
Model Indian Scout
Style Bobber
From the brash drag strip style to the simple, clean lines of the old school look. Indian Motorcycle Metz wanted to celebrate the Old School spirit by purifying the machine as much as possible and include details like the Monza style fuel cap and the Joker machined pulley cover.
To achieve this, Metz first raided the genuine Indian Motorcycle accessory catalogue for the rider controls with all-black Indian Motorcycle brake and clutch levers, Indian Motorcycle grips and genuine floorboards. The gorgeous floating solo seat is craftsmanship at its finest made to measure by Les Leathers Joff le Barbu and featuring the Indian Motorcycle roundel and Metz logo.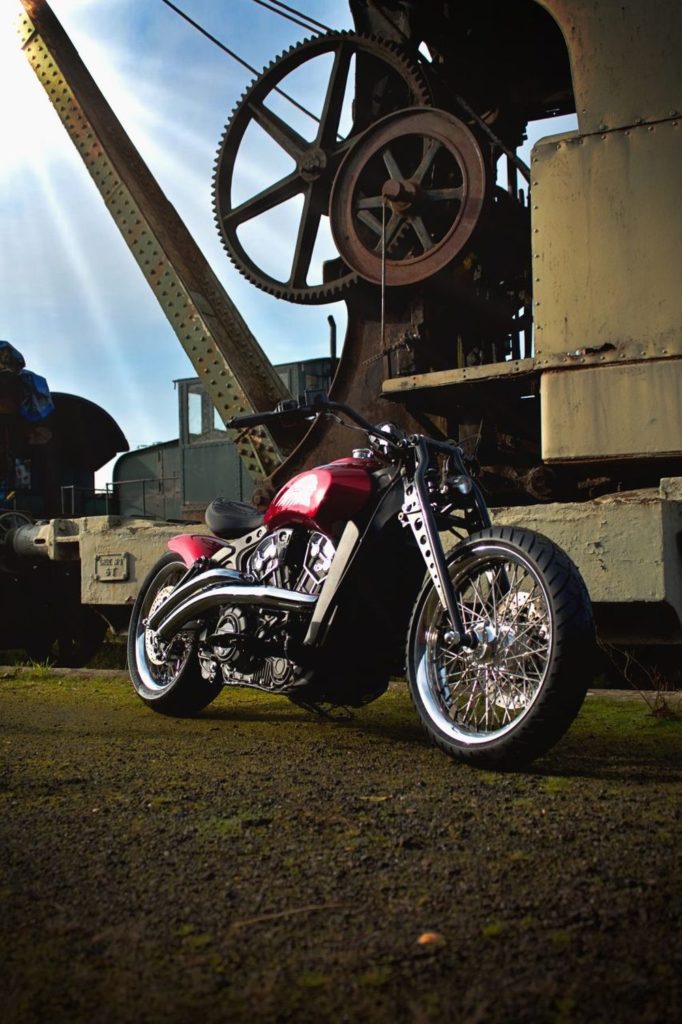 The bright chrome wire wheels, complemented by the Freedom Performance exhaust, are custom made by HD Wheels USA and the huge 200 section rear tyre rides on Arnott air suspension and is wrapped in a bespoke fender fabricated by Indian Motorcycle Metz. Contrasting the bright elements is the deep Apple Candy paint applied by AR Performance.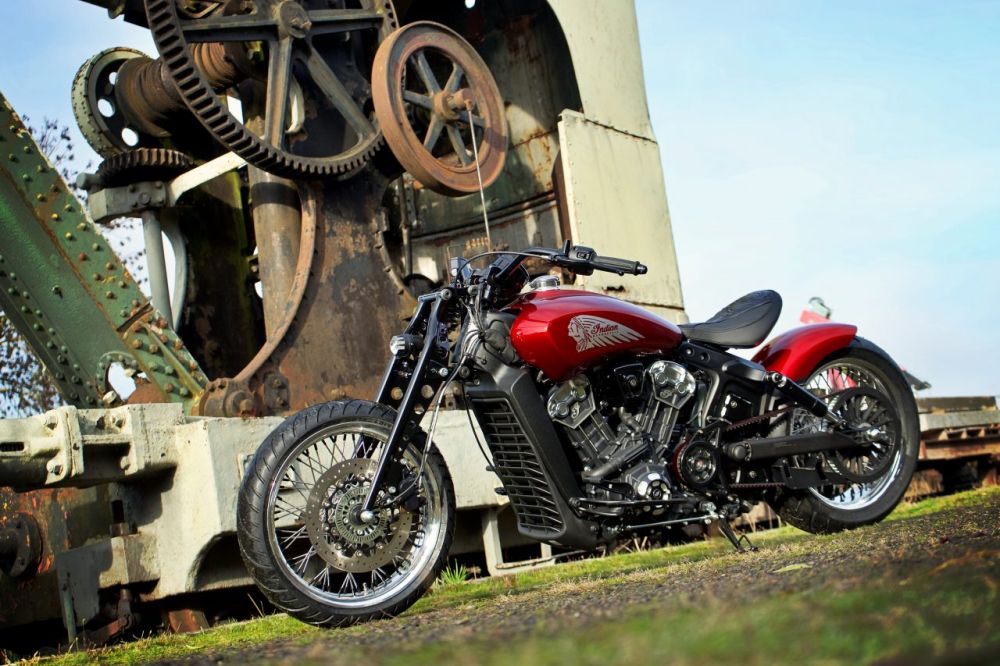 But the unique and eye-catching feature is the springer girder front end created especially for 'Red Wings' by Blechfee, the German specialist of handmade metal parts. Sporting a lenticular front light, Kellerman indicators and married to reinforced Klock Werks handlebars, the front end makes a real statement.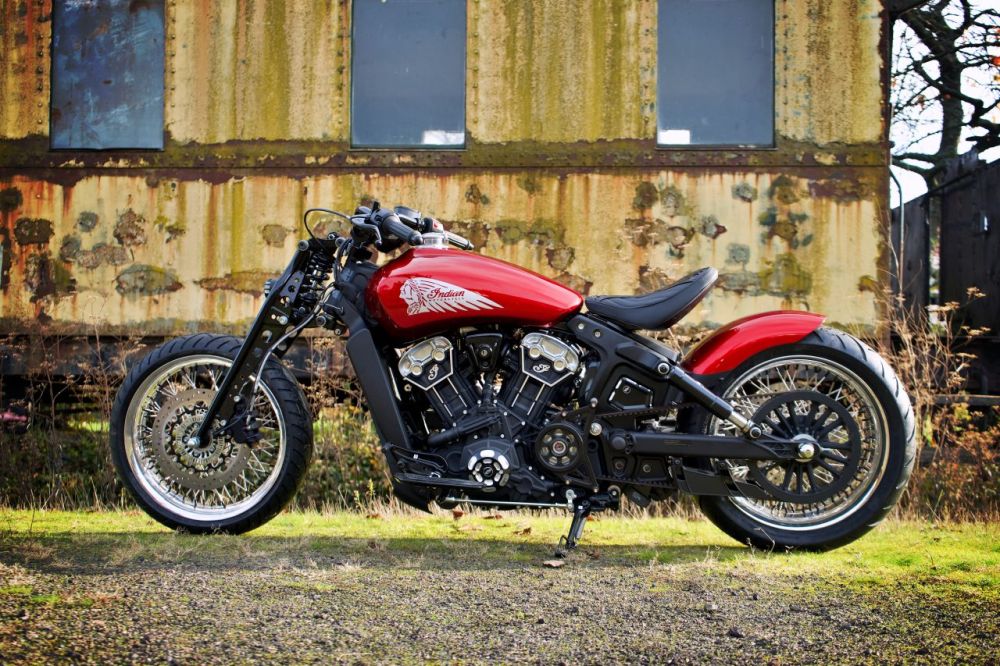 INDIAN SCOUT VIDEOS