If you're looking for a motorcycle that's both sleek and eye-catching, then you might want to check out the Harley Night Rod 300 by Bad Boy Customs from Germany.
This customized Harley Davidson is a true masterpiece in terms of both design and functionality.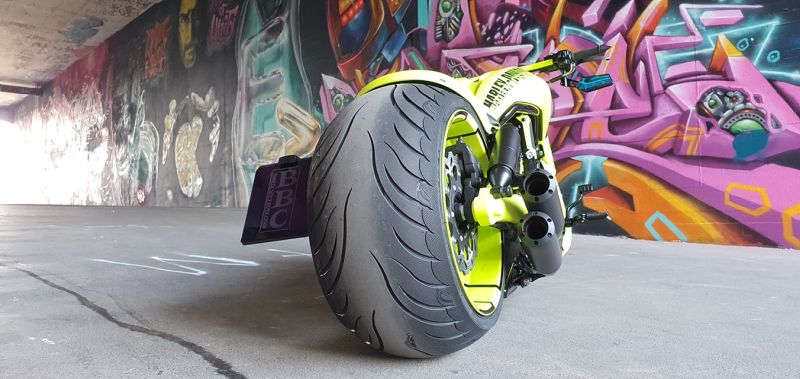 One of the first things that stands out about this bike is its vibrant lime green color. The entire body of the bike is coated in this bright shade, making it impossible to miss on the road. Even the wheels and other details have been painted in this electric hue, creating a cohesive and visually stunning look.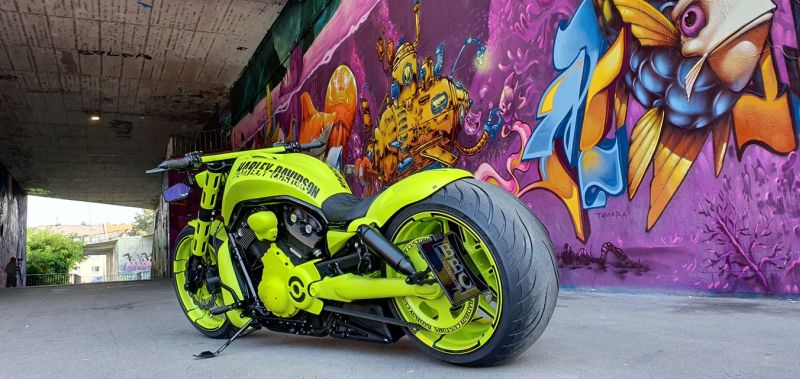 In addition to the color, the Harley Night Rod 300 boasts several custom features that make it stand out even more.
The rear fender, airbox cover, front fender, fork sleeves, rear axle cover, and axle cover front have all been designed and created by Bad Boy Customs, making this bike truly one-of-a-kind.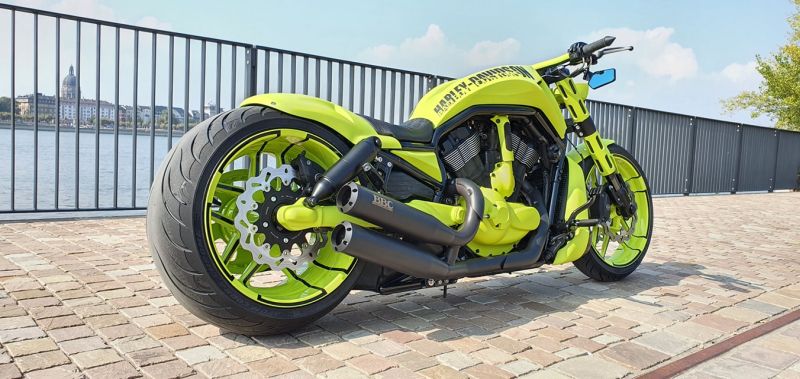 The Harley Night Rod 300 comes equipped with airride suspension, which offers a more comfortable and smooth ride compared to traditional suspensions. The exhaust system is custom-made by Bad Boy Customs and is a 2 in 2 black design, adding to the sleek look of the whole bike.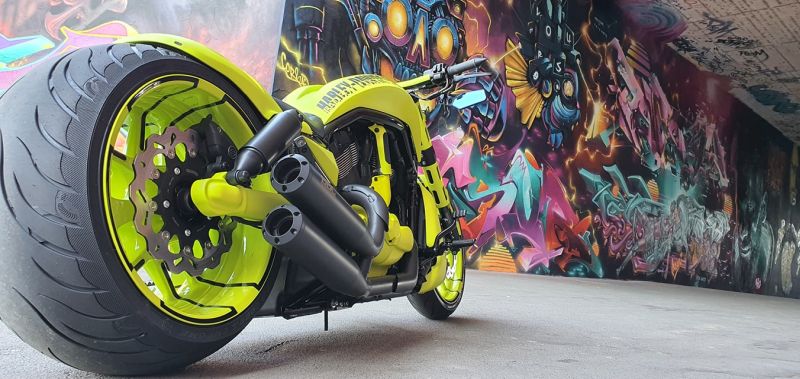 Other custom features of the Harley Night Rod 300 include mini front blinkers, front indicator brackets, handlebar drag bar stainless steel, bar end tips, and LED headlights. All of these details serve to make the bike more attractive and functional.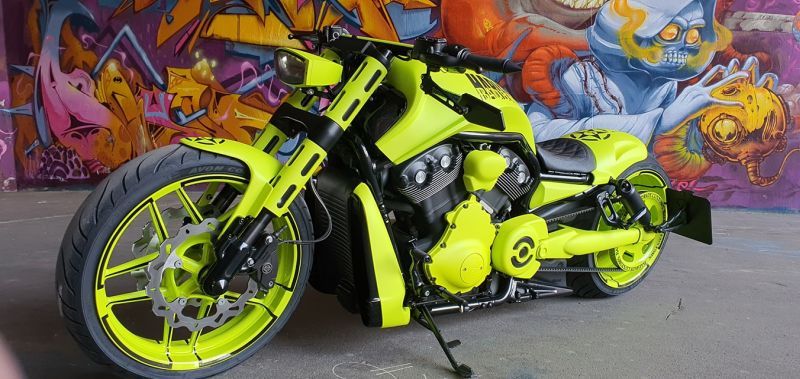 Overall, the Harley Night Rod 300 by Bad Boy Customs from Germany is a stunning bike that will turn heads wherever it goes.
If you're interested in purchasing or learning more about this Harley Davidson, you can contact Bad Boy Customs at [email protected].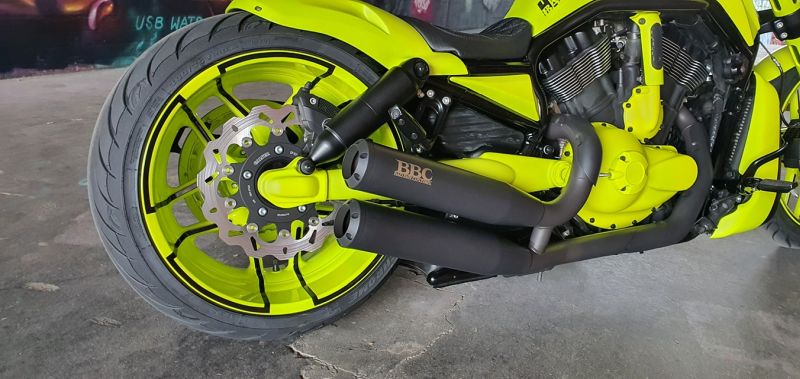 Night Rod 300 parts
Rear fender BBC
Airbox cover BBC
Front fender short BBC
Fork sleeves closed BBC
Rear axle cover BBC
Axle cover front BBC
Swing arm cover BBC
Seat
License plate holder on the side BBC
Airride Suspension
Exhaust system black 2 in 2 , BBC
Mini front blinker BBC
Front indicator bracket BBC
Handlebar dragbar stainless steel 1 1/4 ″ BBC
Bar end tips BBC
LED headlights BBC
Builder @badboycustoms