Introducing the Harley Davidson V Rod 'McLaren GTR' by No Limit Custom: A Tribute to the Legendary McLaren F1 GTR 1997
When it comes to custom motorcycles, No Limit Custom has consistently pushed the boundaries of style and innovation. Hailing from Germany, this renowned custom motorcycle shop has taken the iconic Harley Davidson V Rod and transformed it into a two-wheeled masterpiece that pays homage to the legendary McLaren F1 GTR of 1997.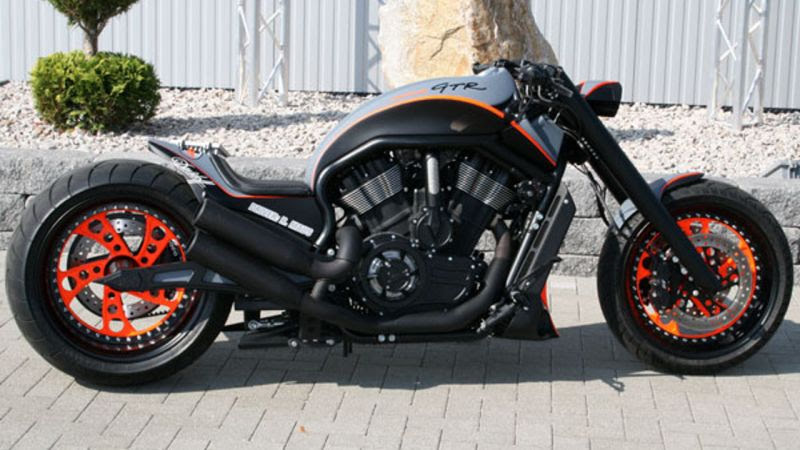 Inspired by the McLaren F1 GTR, a race car that dominated the tracks in the late '90s, the Harley Davidson V Rod 'McLaren GTR' is a true work of art. Let's take a closer look at the features that make this motorcycle stand out.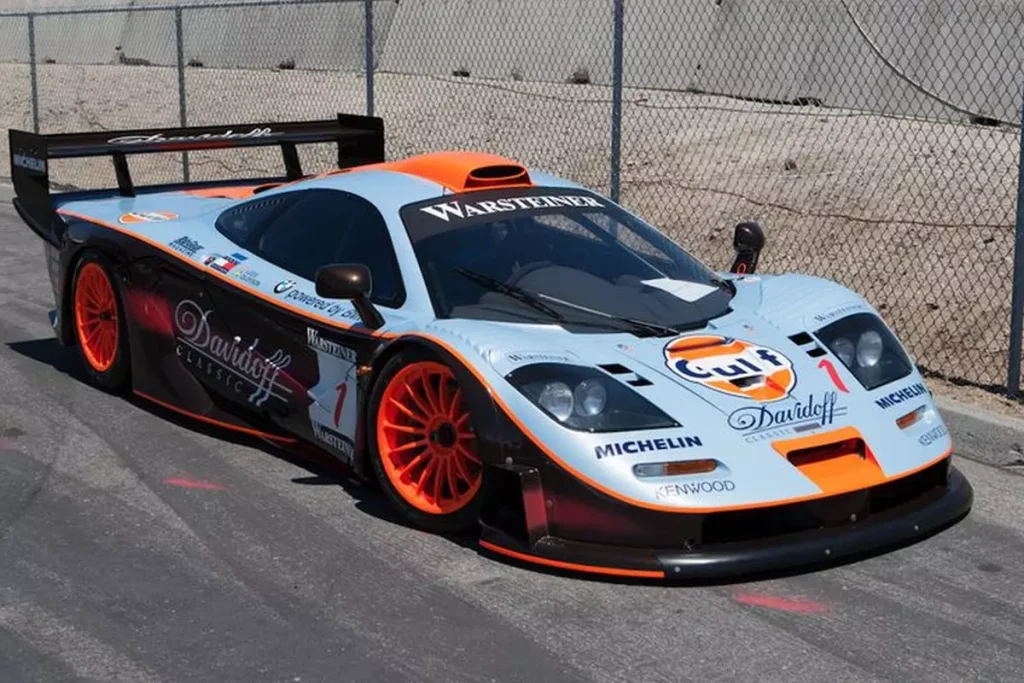 Style: Big Ass
No Limit Custom has given the V Rod 'McLaren GTR' a bold and aggressive look, fittingly described as "Big Ass." With its imposing presence and distinctive lines, this motorcycle is not for the faint of heart.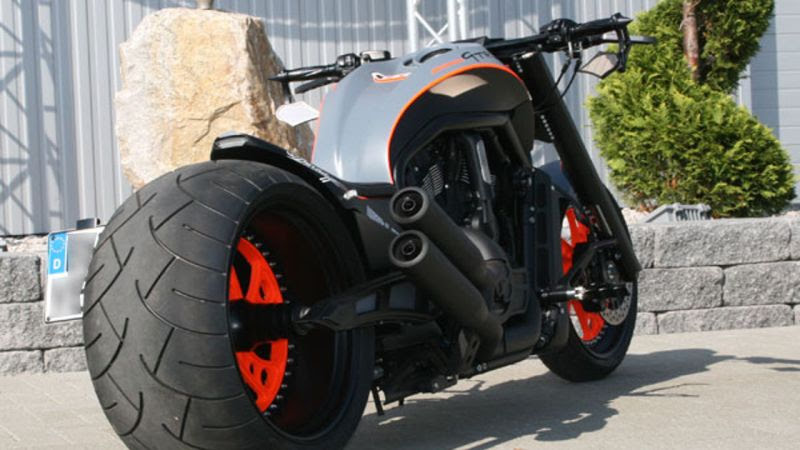 Metzeler Marathon 280/35 R18 Tires
The massive Metzeler Marathon tires on this custom Harley provide the necessary grip and stability for riders who crave a thrilling experience on the road.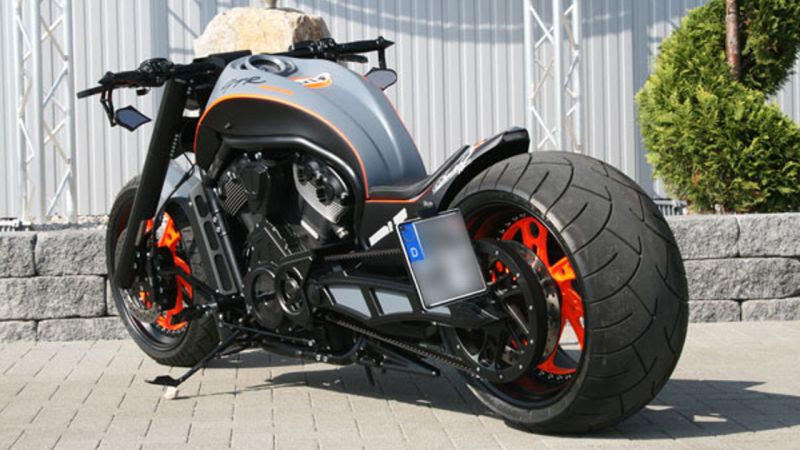 Exhaust System: NLC 2-in-2 Black
The custom 2-in-2 black exhaust system not only enhances the bike's performance but also adds a touch of dark sophistication to its overall appearance.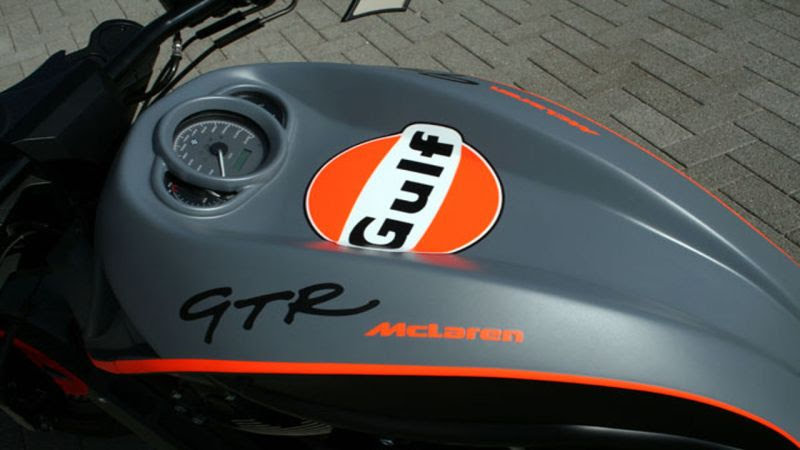 No Limit Custom Accessories
Nearly every part of the V Rod 'McLaren GTR' has received the special No Limit Custom treatment. From the headlight to the seat and everything in between, No Limit Custom's expert craftsmanship is evident in every detail. Radiator cover, airbox cover, swingarm, fork, engine cover, front controls, and painter – all are meticulously customized to create a truly unique motorcycle.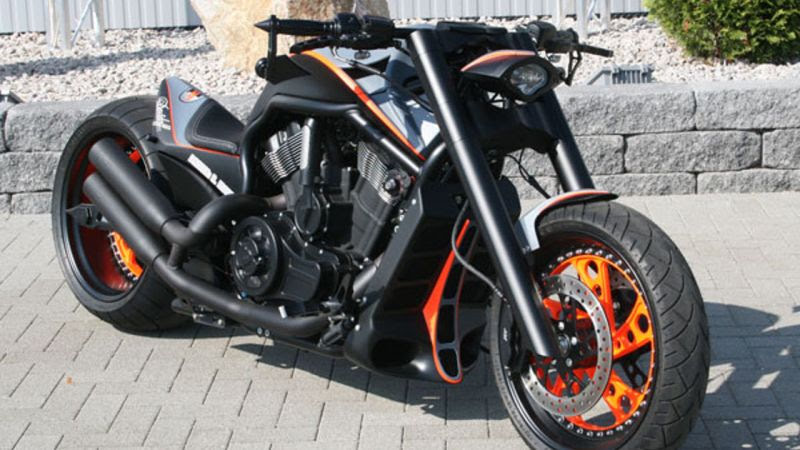 Contact Info:
For those who are interested in learning more about the Harley Davidson V Rod 'McLaren GTR' or possibly acquiring this one-of-a-kind machine, you can reach out to No Limit Custom at [email protected].
The 'McLaren GTR' is not just a motorcycle; it's a rolling tribute to the iconic McLaren F1 GTR of 1997. This custom creation seamlessly marries the worlds of two and four wheels, blending the power and prestige of a McLaren supercar with the unmistakable allure of a Harley Davidson motorcycle. Whether you're an avid rider, a collector, or an enthusiast of automotive and motorcycle artistry, this is a masterpiece that should not be missed.
Tires Metzeler Marathon 280/35 R18
Exhaust System NLC 2-in-2 Black
Headlight No Limit Custom
Front Fender No Limit Custom
Rear Fender No Limit Custom
Radiator Cover No Limit Custom
Airbox cover No Limit Custom
Swingram No Limit Custom
Fork No Limit Custom
Motor Cover No Limit Custom
Front Controls No Limit Custom
Seat No Limit Custom
Painter No Limit Custom