Builder THUNDERBIKE
Contact [email protected]
Country Germany
Model H-D Fat Boy
Style Ape hanger
Some of our customers can be benevolently called a repeat offenders. We built this very chic Fat Boy for a long-time Thunderbike fan. This time he gets a high quality rebuilt and particularly agile to ride Softail with the powerful Milwaukee-Eight 114 engine.
Already from the factory, the Fat Boy can be handled very well. What is possible after our special treatment, shows our rider. The stable cornering is supported by our balanced and well-tested mixture of chassis, wheels and tires and the fun on this bike is not to be overlooked!
The wheels from our Big Speed series keep what the name promises. In the milled 5-spoke aluminum wheels is already visually the sport gene. In the dimensions 23 inch front and 21 inch rear (orig. 18/18) and the Metzeler ME 888 as all-round tires in 130 and 260 width (orig. 160/ 240 mm) nothing stands in the way of fast cruising, as you can easily see from our riding scenes.
Our Air Ride provides the visual sophistication when stationary and a decent suspension while riding.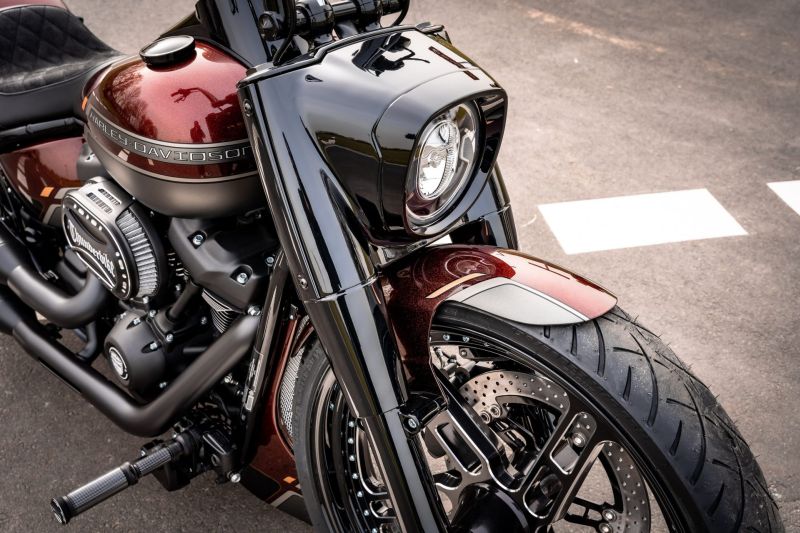 THUNDERBIKE VIDEOS