Based out of Switzerland, Bündnerbike has been in the business of creating custom Harley-Davidson motorcycles for over 10 years now.
However, with their latest creation, they have taken the game to a whole new level. Meet 'La Bestia', which translates to 'The Beast' in Spanish, and it is a fitting name for this custom Harley-Davidson Night Rod.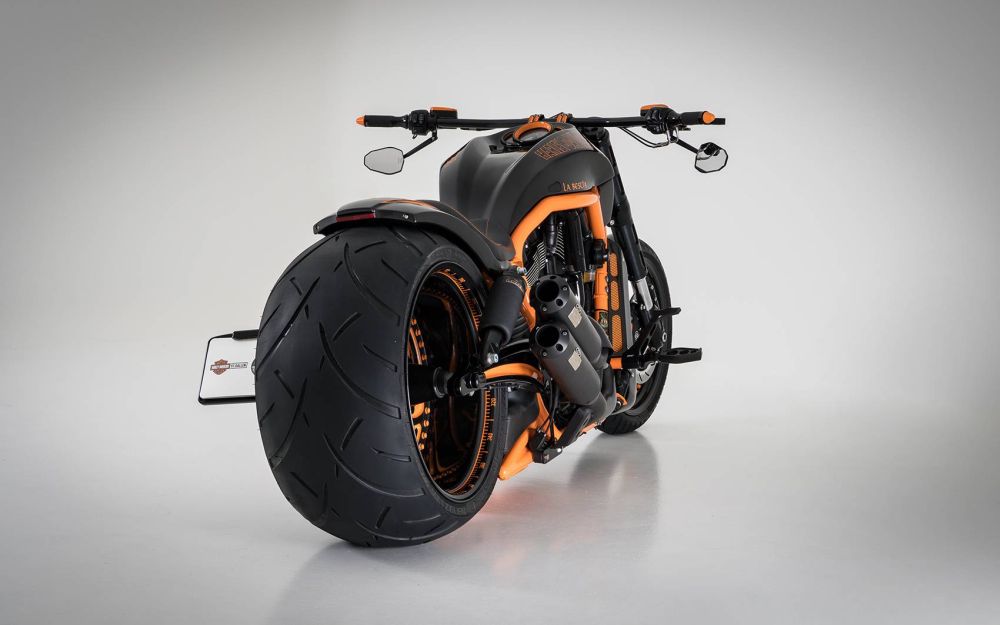 This motorcycle looks like it has been forged in the pits of hell, with its menacing looks and aggressive stance. The sleek black surface of the motorcycle is offset by striking orange accents that just add to the overall allure of the bike.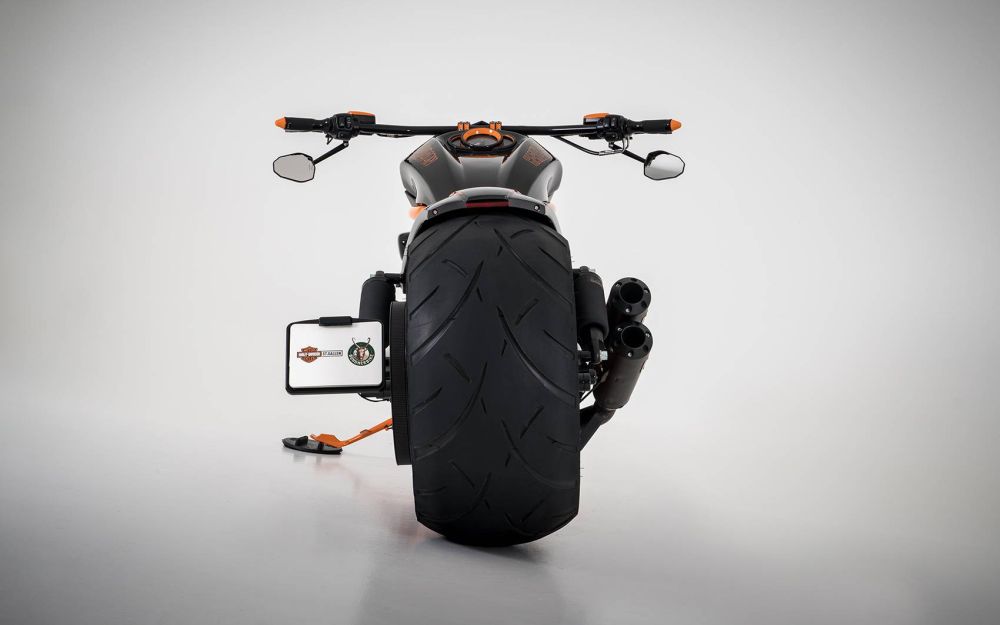 What's more impressive is that Bündnerbike has been able to retain the original character of the Harley-Davidson Night Rod while adding elements that turn this ordinary bike into an extraordinary creation.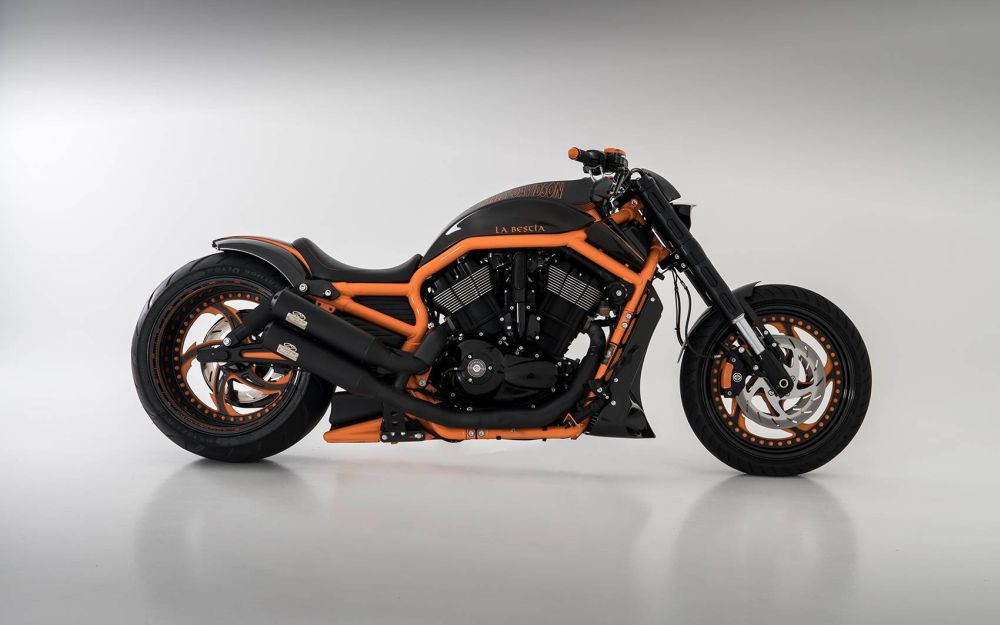 The highlight of the 'La Bestia' is the large 18-inch 300 Metzler rear wheel that is to turn heads everywhere it goes. The wheel is complemented by the Jekyll&Hyde exhaust system that adds to the motorcycle's look with its triple pipe design.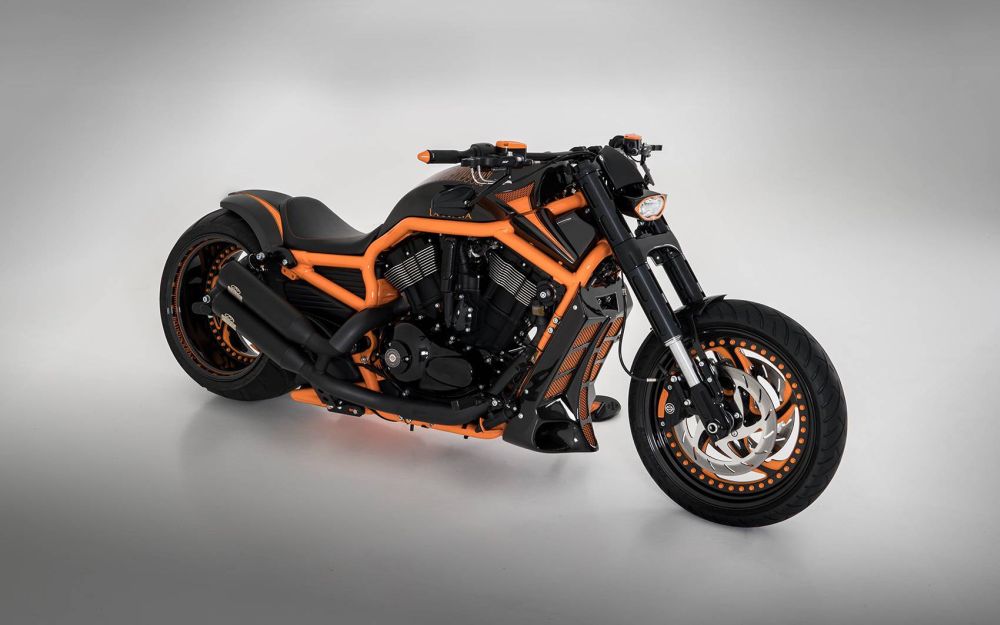 Bündnerbike has also added an air suspension system to 'La Bestia' that allows riders to adjust the height of the motorcycle to their preference.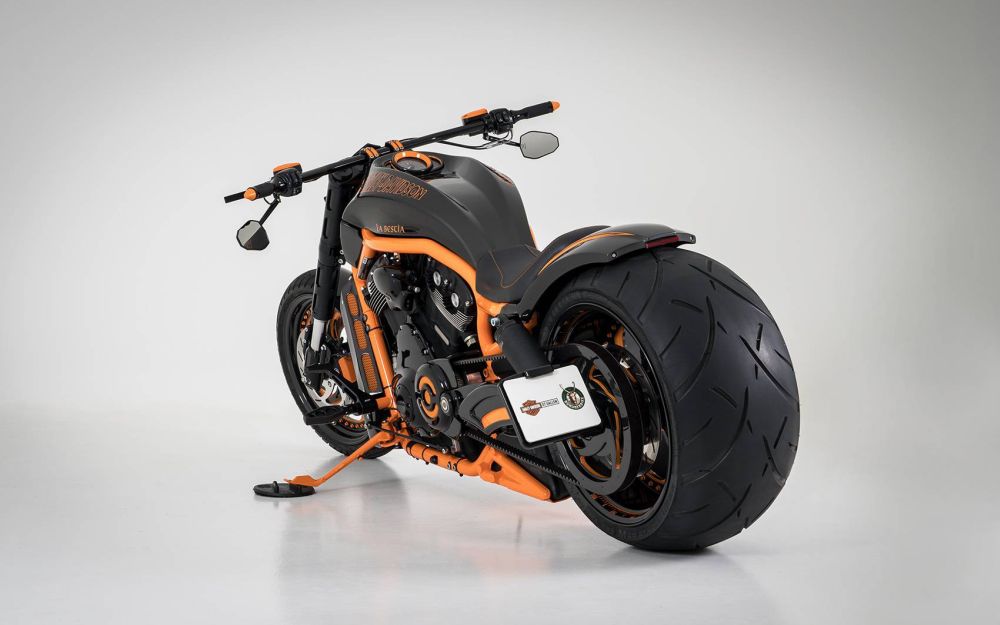 The changes continue with the Bündnerbike handlebars that add to the motorcycle's already impressive profile. The rear conversion is fitted with LED lights and a Grison bike saddle plate which adds a sense of refinement to the design.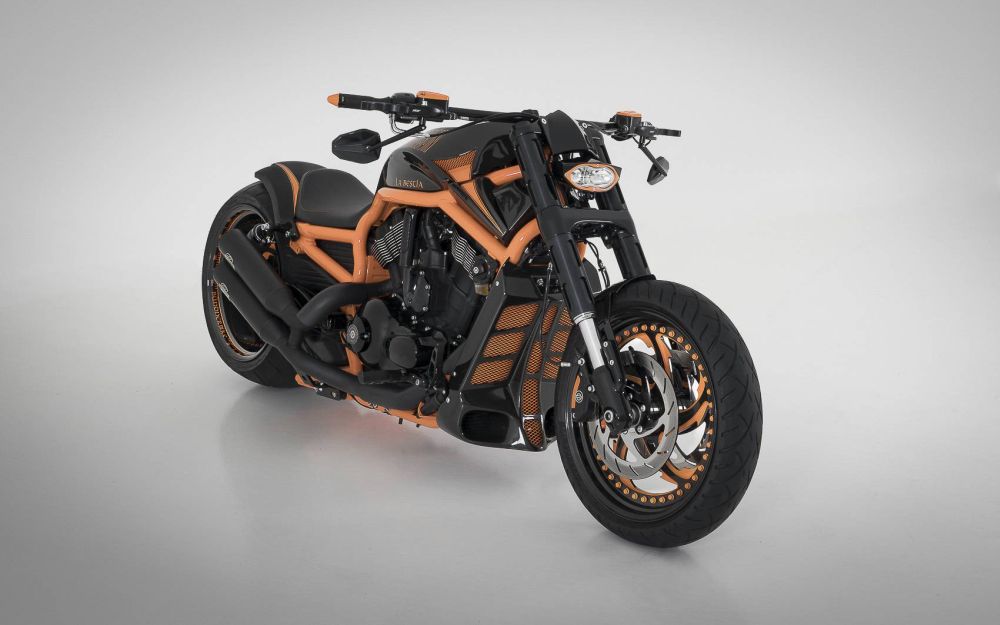 The number holder on the side and the special painting of the bodywork from the Carrosserie Ludwig brand round up the bike's attention to detail.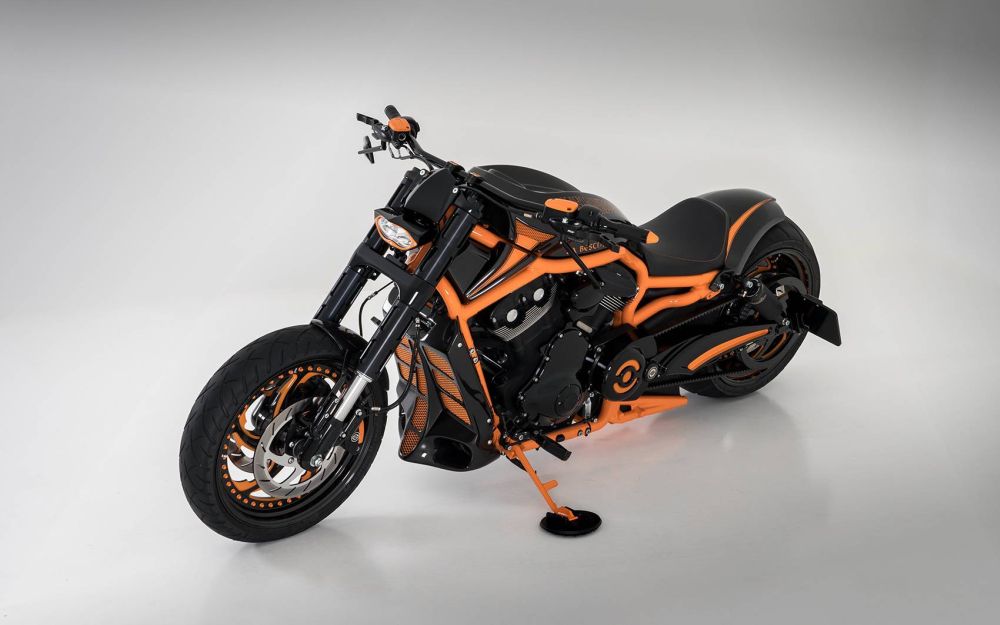 The Bündner bike saddle is yet another addition, adorned with orange stitching, and complements the overall aesthetic of the motorcycle. Altogether, La Bestia is a perfect blend of form and function that will appeal to anyone looking for an iconic Harley-Davidson motorcycle that is entirely unique.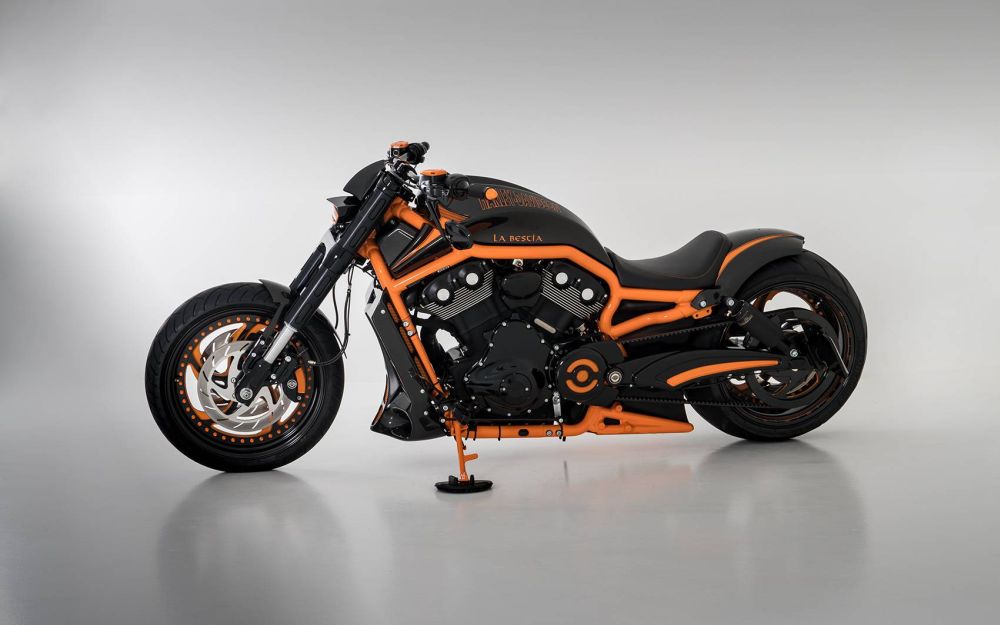 In conclusion, the Bündnerbike custom Harley-Davidson Night Rod 'La Bestia' is a testament to the Swiss brand's exceptional craftsmanship and attention to detail. La Bestia is not just a regular motorcycle, but a work of art that is to appeal to anyone who loves custom motorcycles.
If you are looking for a beast of a motorcycle that will turn heads and capture attention wherever you go, look no further than 'La Bestia' by Bündnerbike. Contact

[email protected]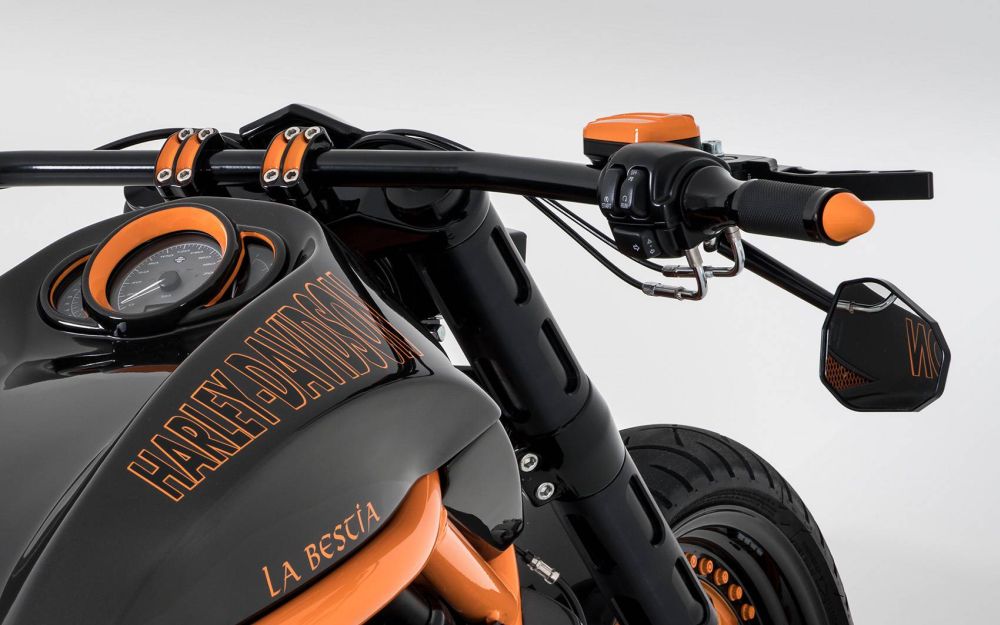 Night Rod parts
Bündnerbike rear conversion with LED light
Grison bike saddle plate
Rear wheel 18 inch 300 Metzler
Brake front original H-D
Air suspension with fact check
Bündnerbike handlebars
Jekill & Hyde exhaust
Number holder on the side
Bündner bike saddle
Special painting bodywork Ludwig