Builder KILLER CUSTOM
Contact [email protected]
Country Lithuania
Model H-D Touring
Style Bagger
Well, what can we say about the "Bullet Bagger"? For us, after so many big wheel baggers that we've done, it's essentially a standard bike. . But we did so little on it and yet it looks so custom and different that I'd like to present this bike as a showcase for our custom parts.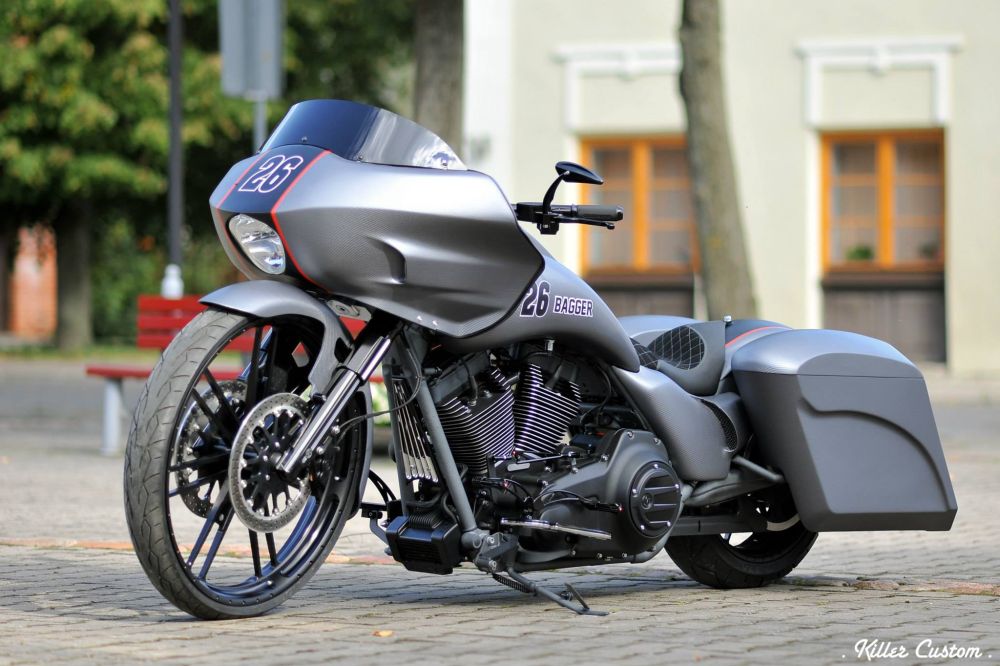 Smooth and angled 5" bags with a special rear fender adapted for German-style license plates (we have fenders and licence plate holders for USA size plates too!) turned this bike into a little bagger.
You don't need big wheels at the front to have a good-looking bike – it's the front fender that matters. We have used our 19" wrapped front fender and it completed the bike fully to get that bagger look!
Special side covers that always match with our bags made this bike look a lot like those true baggers that we see on the streets. And of course black color and stripes will always be loved or hated, but never unnoticed!
For this built we used the 14" Handlebars, Special gas tank 7 gallon, our special design seat and the licence plate holder with 3-1 lights bracket.