The Harley-Davidson Sportster S 'KessTech' customized by Cult-Werk from Austria is a magnificent motorcycle that showcases both style and performance. Cult-Werk, known for their innovative designs and attention to detail, has truly outdone themselves with this custom Harley-Davidson Sportster S.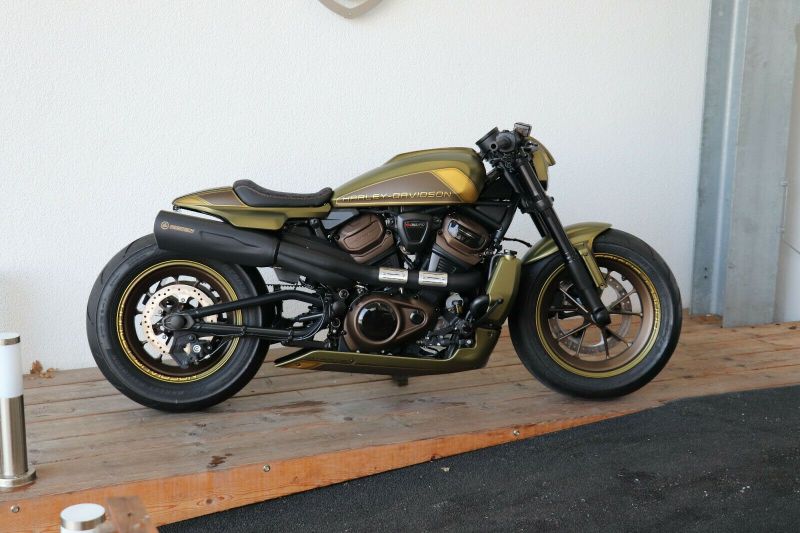 One of the standout features of this motorcycle is the short front fender "Custom" V1, which gives it a sleek and aggressive look. Combined with the lower fork cover and the headlight mask "V-Rod Style", this motorcycle commands attention wherever it goes. The radical mirror set and LED technology indicators further enhance its overall appeal.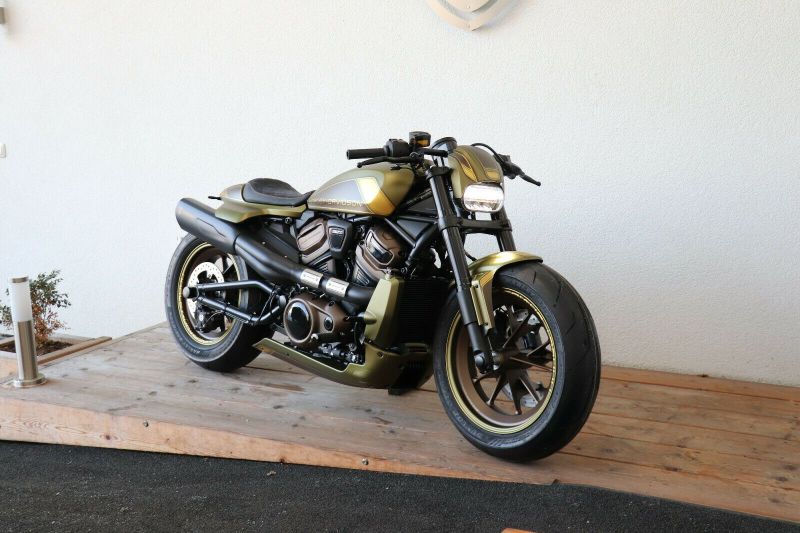 Cult-Werk has also paid attention to the finer details of this motorcycle. The footpegs and shifter have been replaced with the "Racing" edition, adding a touch of sportiness to the bike. The seat has been newly saddled to match the paintwork, providing both comfort and visual cohesiveness. The side license plate holder with LED license plate light in black seamlessly blends in with the overall design.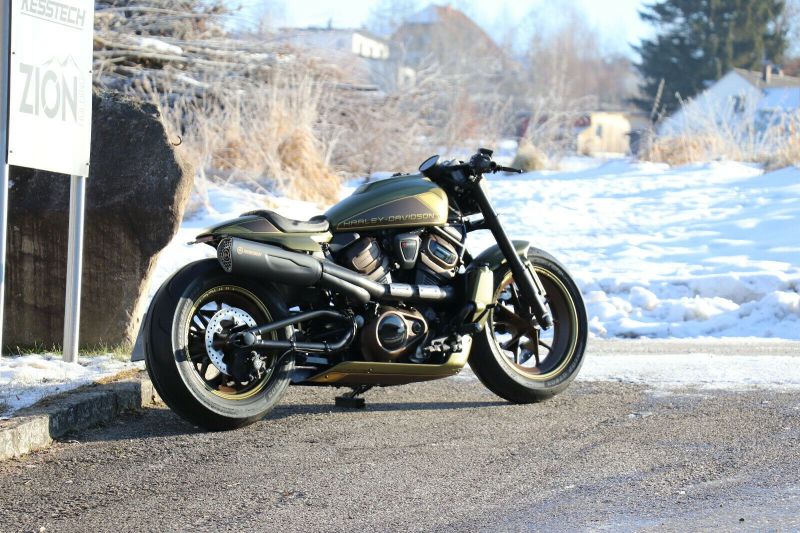 In terms of performance, the Kesstech exhaust system is a game-changer. With the option of an electronically adjustable flap, riders can customize their riding experience. This exhaust system is not only powerful but also completely legal, ensuring a hassle-free ride. The short belt protection adds a touch of ruggedness while maintaining the bike's sleek appearance.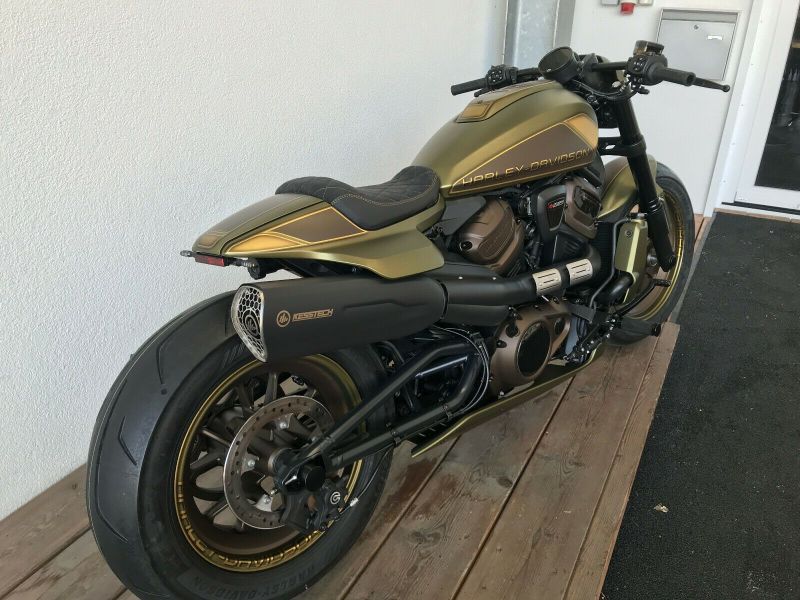 Cult-Werk has also added their signature touches to the motorcycle. The front axle cover, milled in black with the CWC logo, adds a touch of sophistication.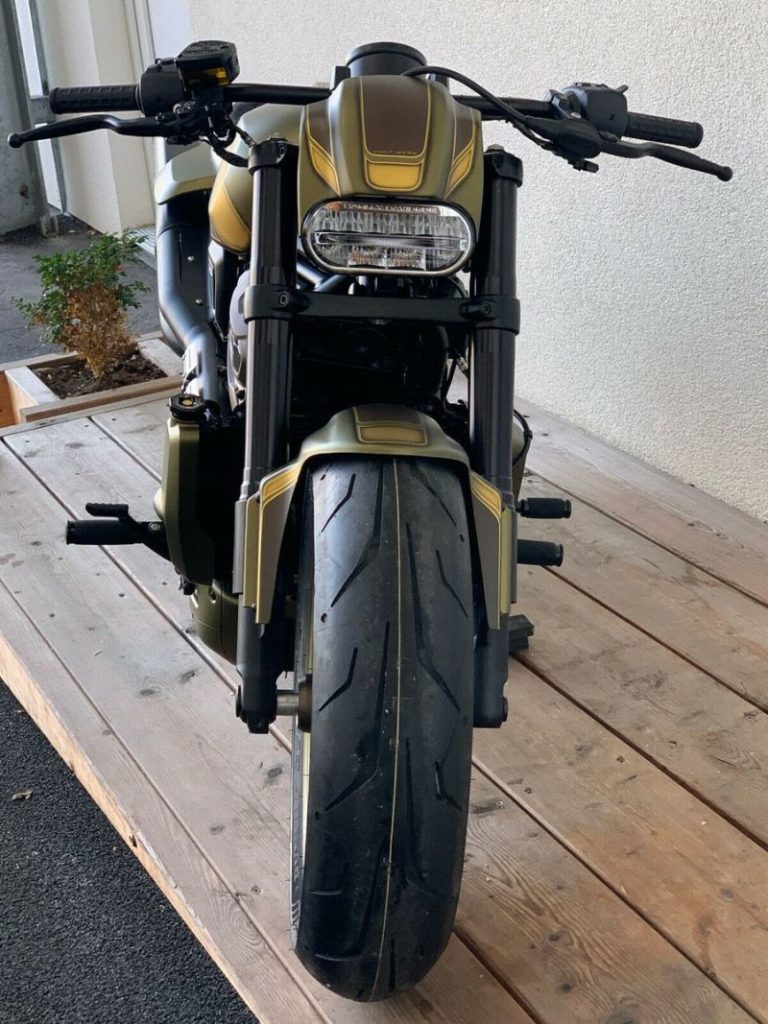 The swing arm and rear axle covers in black matte enhance the overall aesthetics of the motorcycle. The rims, specially designed to match the special paintwork, completes the look of this truly one-of-a-kind motorcycle.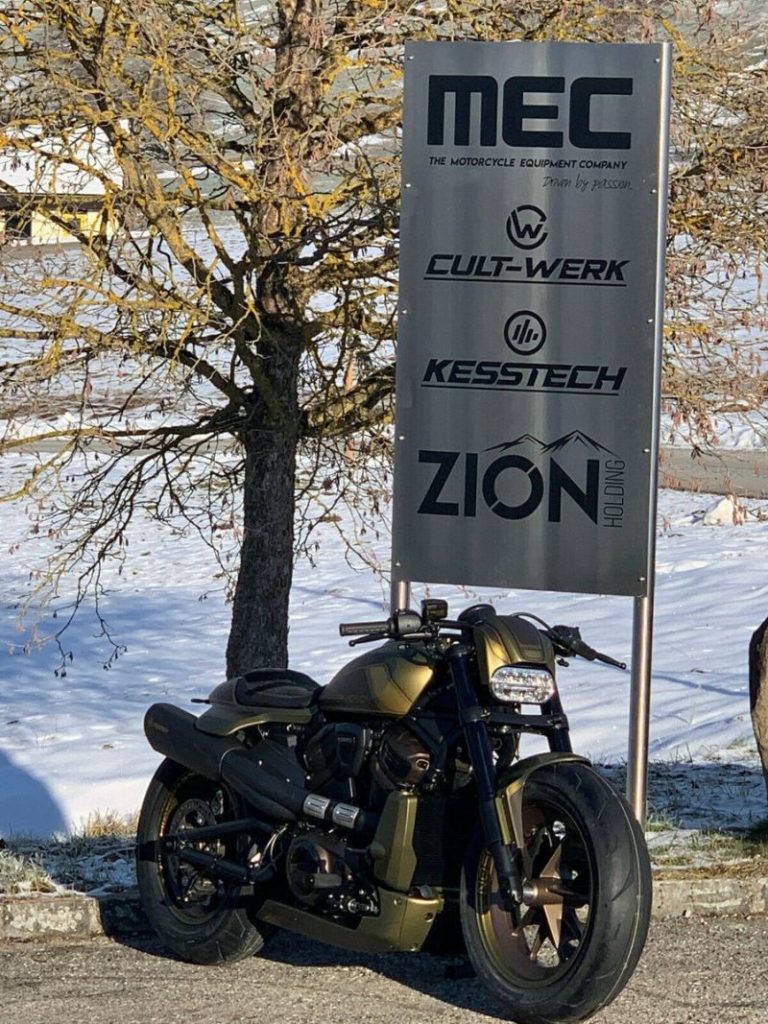 Speaking of paintwork, the special paint "Gold Candy Airbrush Matt" is a testament to Cult-Werk's craftsmanship. Every detail has been airbrushed by hand, resulting in a stunning finish that is sure to turn heads. This motorcycle is truly a work of art that combines both form and function.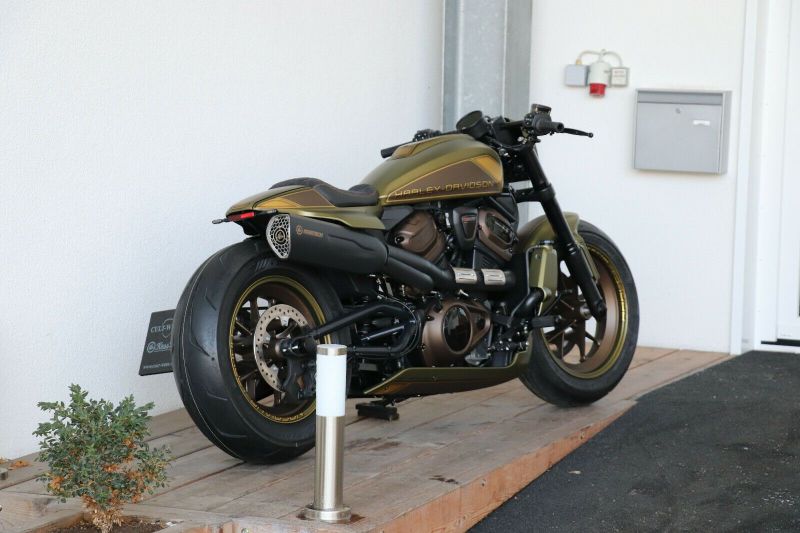 For those who appreciate the finer things in life and are looking for a motorcycle that stands out from the crowd, the Harley-Davidson Sportster S 'KessTech' customized by Cult-Werk is the perfect choice. With its unique design, superior performance, and attention to detail, this motorcycle is a true masterpiece. Contact [email protected] for more information on this extraordinary motorcycle.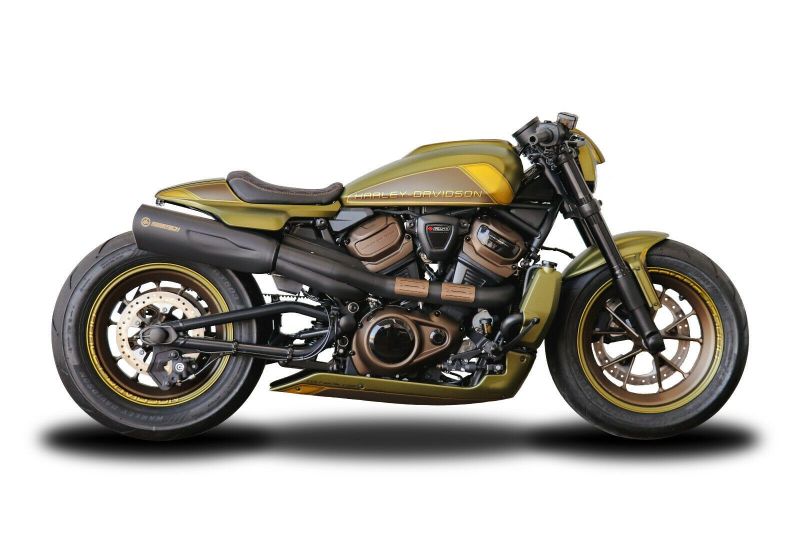 Sportster S KessTech parts
Short front fender "Custom" V1 (Cult-Werk)
Lower fork cover 2-piece (Cult-Werk)
Headlight Mask "V-Rod Style" (Cult-Werk)
Footpegs & shifter "Racing" (Cult-Werk)
Radical mirror set
LED technology indicators in front black
Indicator holder adjustable at the front
Seat newly saddled to match the paintwork
Side license plate holder with LED license plate light in black (Cult-Werk)
LED technology indicators and rear light conversion kit
KESSTECH exhaust system WITH OR WITHOUT electronically adjustable flap (always legal!)
Short belt protection (cult work)
Footrest system in black
Front axle cover milled in black with CWC logo (Cult-Werk)
Drag bar handlebars
Swing arm cover black matt
Rear axle cover black matt
Rims matching the special paintwork
SPECIAL PAINT "GOLD CANDY AIRBRUSH MATT (everything airbrushed – handmade!)"