Harley-Davidson is known for producing bikes with exceptional quality and power, but some riders choose to take things to the next level with custom modifications.
One example is this Harley-Davidson Softail Fat Boy modified by Rick's Motorcycles of Germany. Rick's Motorcycles is a well-known name in the custom bike world and they've put their mark on this bike with a few distinctive parts.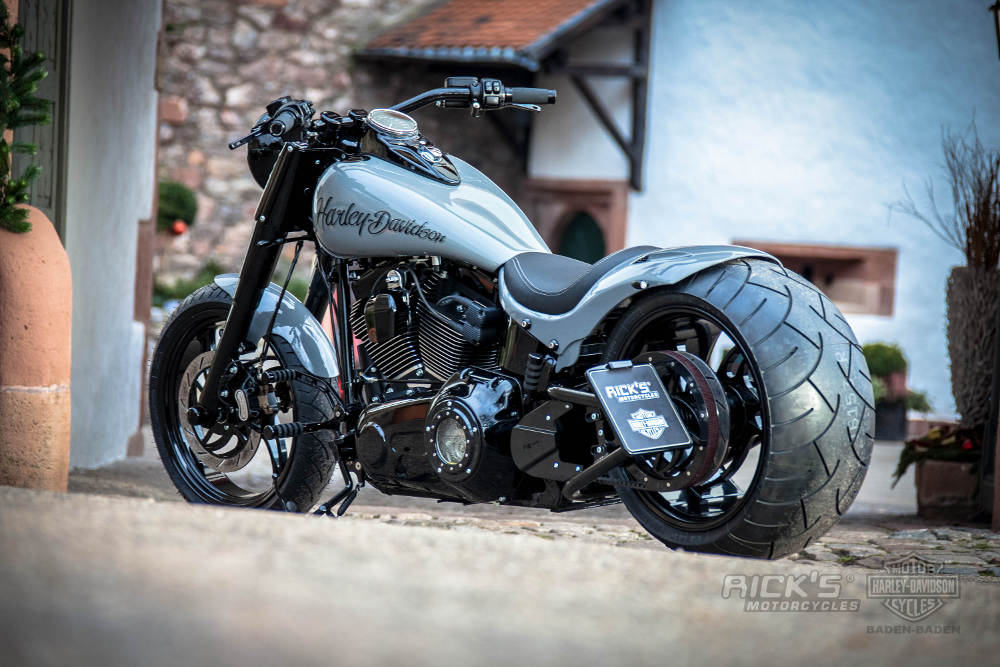 Starting with the color, this Softail Fat Boy has a sleek and understated gray finish. It's the perfect backdrop for the other custom parts added by Rick's Motorcycles, which really stand out against the neutral hue. One of the most noticeable changes is the Wheels.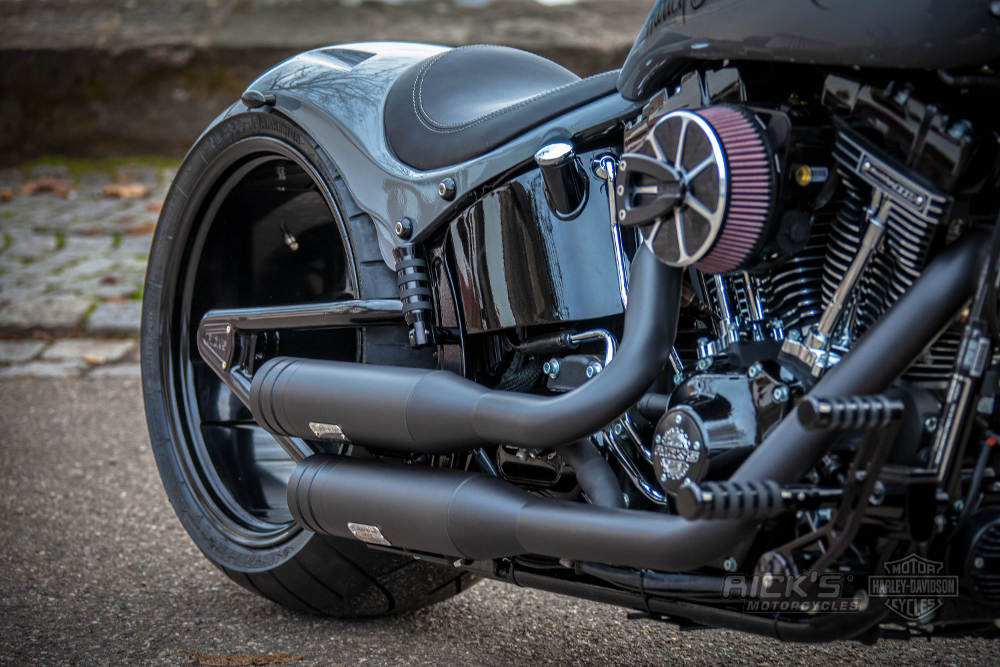 The Rick's Motorcycles wheels are 10.5 inches by 18 inches in the back and 3.5 inches by 18 inches in the front, providing a beefed-up look and added stability while riding. Mounted on top of those wheels are Metzeler Marathon tires in 300/35 18 inches in the back and 130/60 18 inches in the front.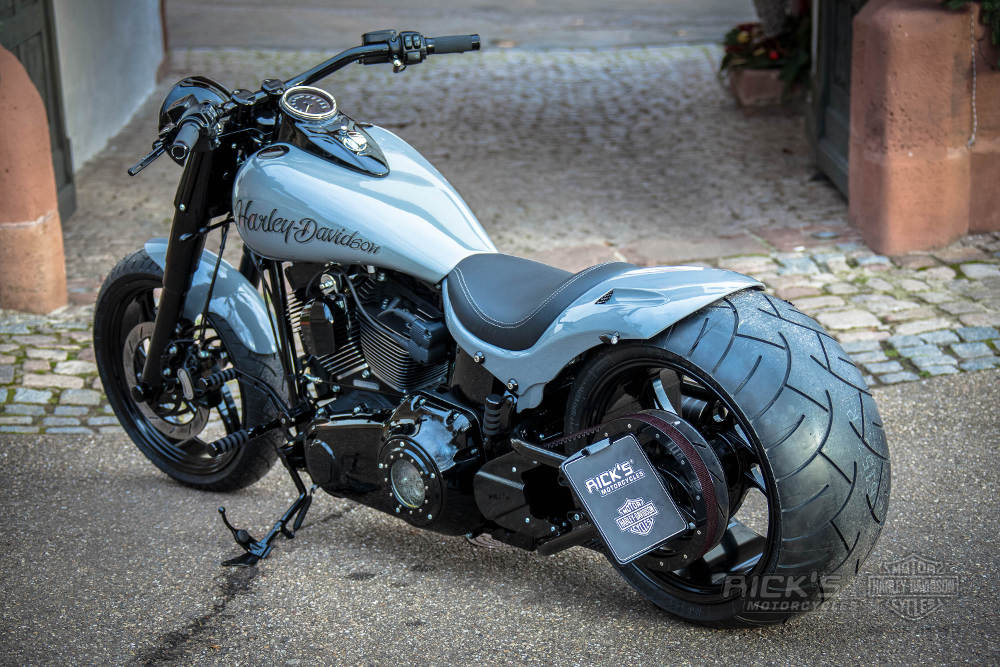 The exhaust system also received a significant upgrade with the Dr. Jekill and Mr. Hyde system. This system allows the rider to adjust the sound and performance of their exhaust on the fly, thanks to a remote control.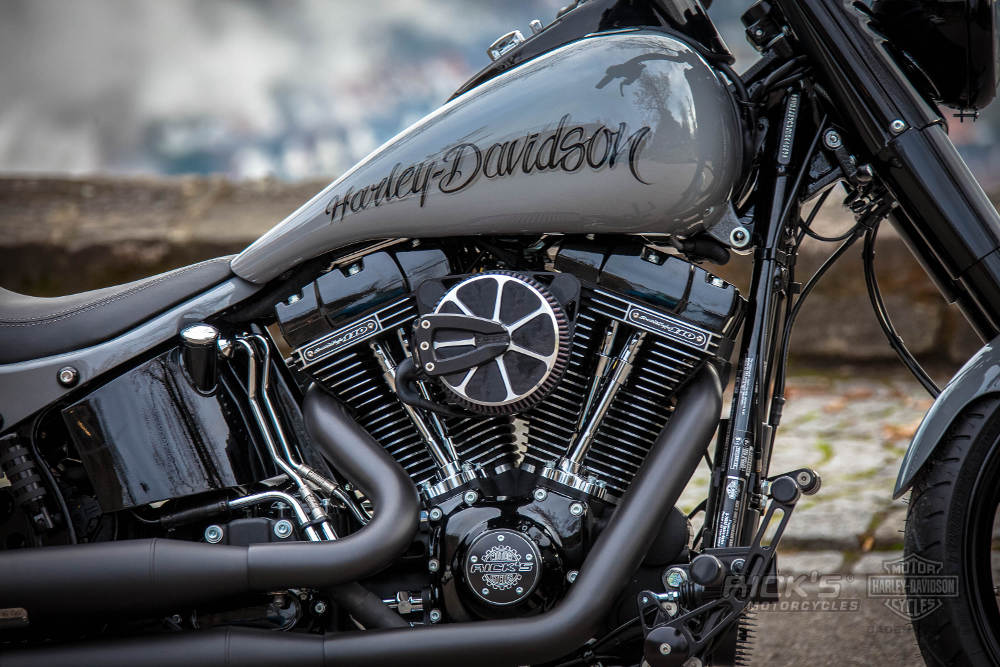 In addition to the exhaust, Rick's Motorcycles also provided a custom front and rear fender, air cleaner, fork, license plate holder, swingarm, riser, and handlebar. Needless to say, this bike has been extensively modified.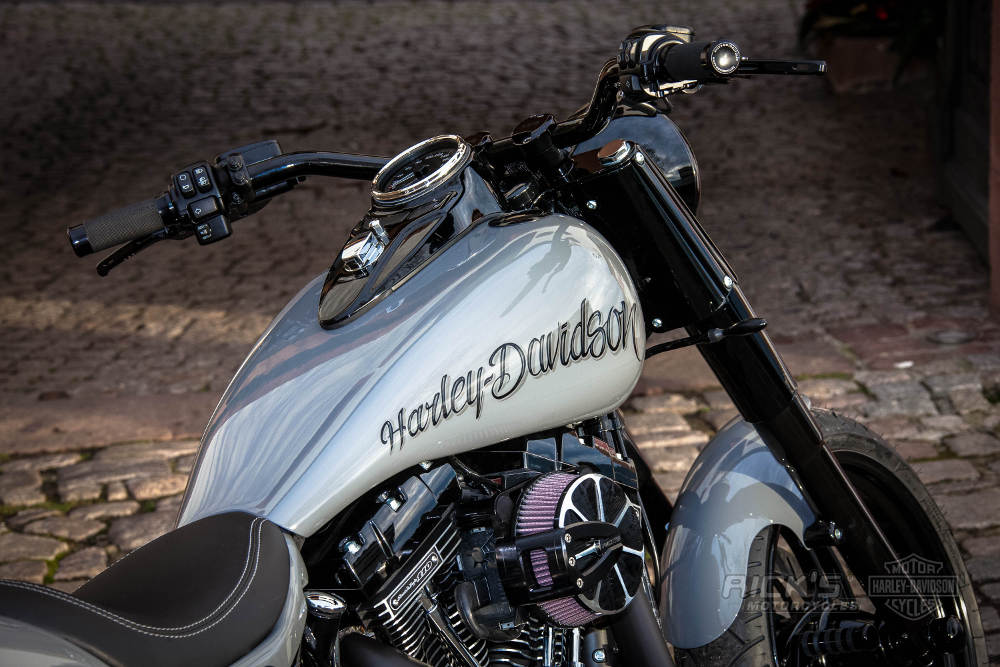 Riding a Harley is all about comfort and style, which is why this Softail Fat Boy now features a Legend Air shock and custom grips and pegs from Rick's Motorcycles. These modifications not only improve the overall ride quality, but they also make it more comfortable for the rider, especially on longer rides. The gas tank is also a custom design from Rick's Motorcycles, adding yet another unique touch to this modified bike.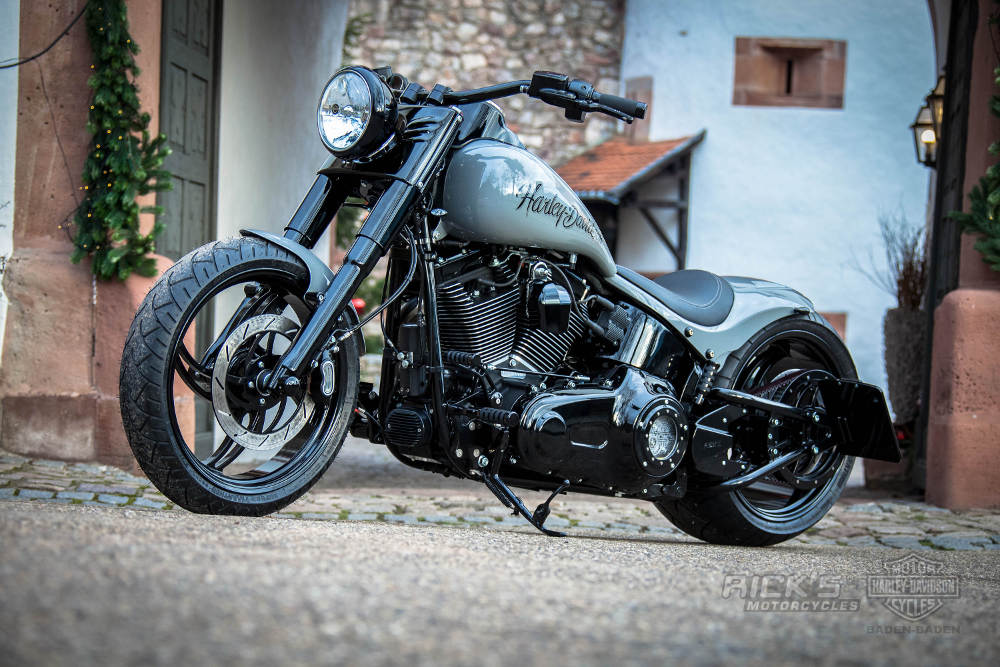 Overall, this Softail Fat Boy from Harley-Davidson is a beautiful example of customization done right.
The custom parts and additions from Rick's Motorcycles have taken an already impressive bike and made it even more striking and powerful.