At Rick's Motorcycles, they have developed a patented swingarm kit that allows for the easy installation of up to 360 tire widths, addressing the misconception that such wide tires can't handle corners well. Their expertise lies in precisely centering the tire, which is a crucial aspect of their customization process.
However, Rick's Harley-Davidson Fat Boy offers much more than just a 300 size tire. Every aspect of the bike, from the tank to the rear fender, the wheels, and the air filter, is meticulously crafted at Rick's Motorcycles, making this "Grey Friend" truly exceptional.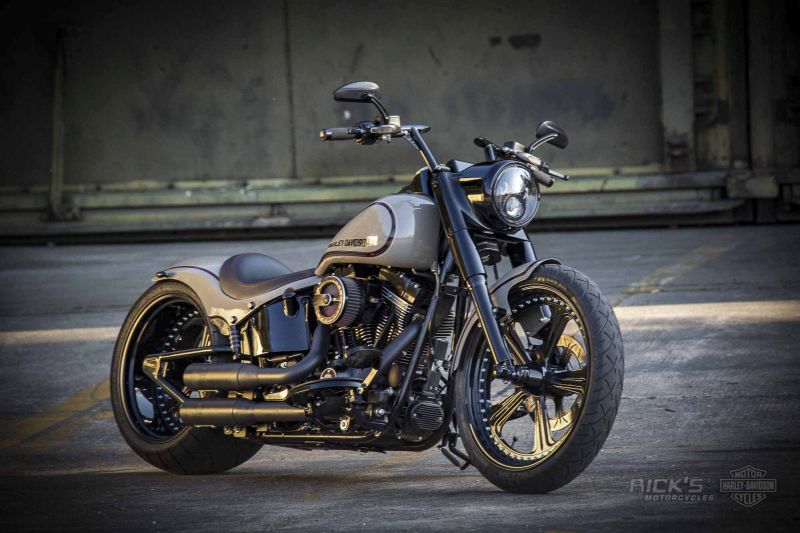 Before delving into the finer details, it's essential to discuss Rick's offset swingarm, as merely changing the tire size wouldn't suffice. The original drive belt's path isn't designed for this XXL dimension, and without proper adjustments, it would contact the tire. Rick's has ingeniously rerouted the belt to the outside using two shorter belts and an intermediate shaft, ensuring that the tire runs exactly in the center.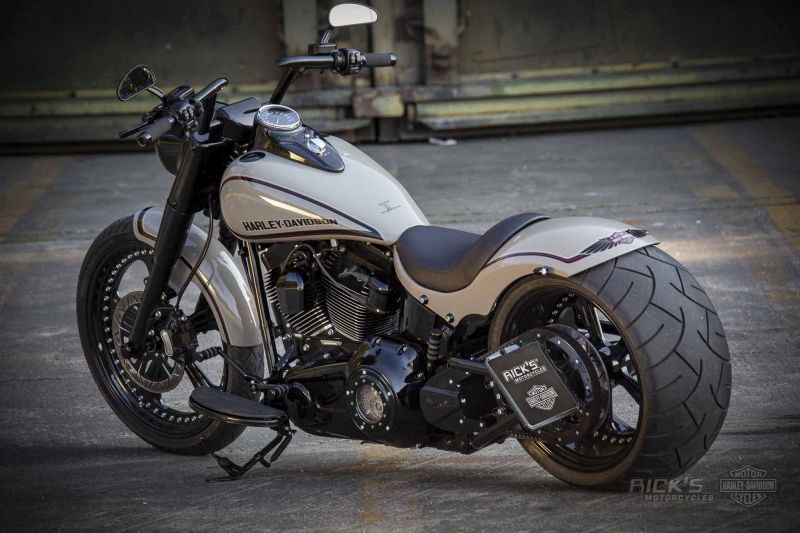 This technical achievement is not only patented but also certified by the German TÜV, making it fully road-legal in Germany. This innovation eliminates the problem of an offset rear tire affecting handling and steering, a common issue with wide tire customizations.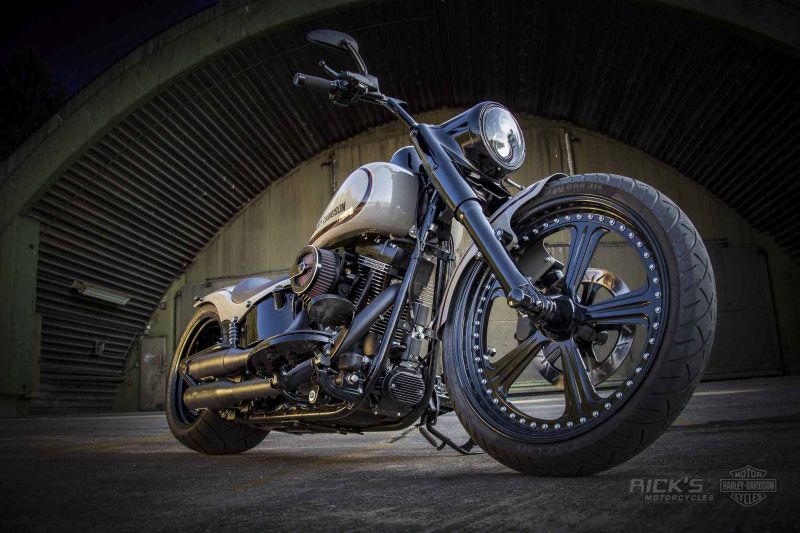 The customization at Rick's doesn't stop with the swingarm and tire. They offer a wide range of wheel designs, such as the "Gimmi 5" used on this build, which is available in various dimensions. To accommodate the larger tire, the stock fender is replaced with one of Rick's custom fender kits, enhancing both function and aesthetics.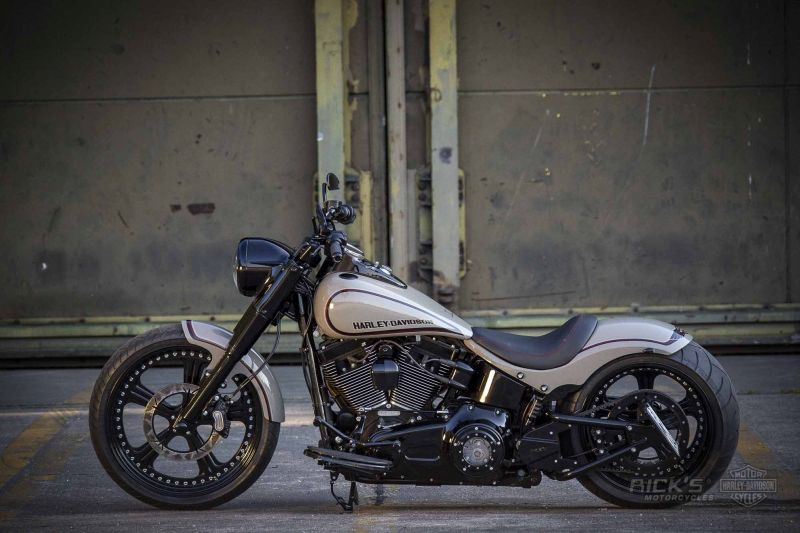 Rick's customizers pay meticulous attention to the bike's lines, extending the OEM tank and positioning it to create a seamless flow from the rear part of the bike.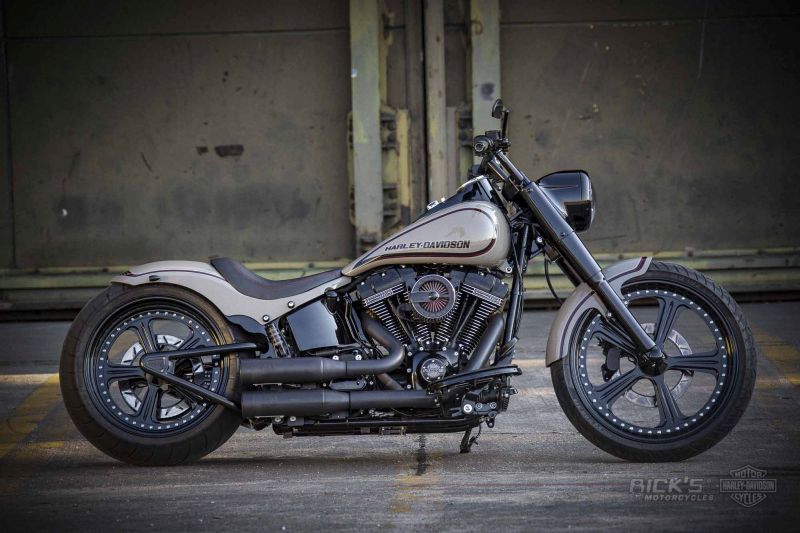 Furthermore, Rick's provides a plethora of custom parts, including brake discs, foot controls, grips, adjustable levers, handlebars, and an adjustable exhaust system from Kesstech, all designed to complement their custom builds. Every detail is carefully considered, resulting in a technically flawless and visually stunning masterpiece that stands out in the world of custom motorcycles.