The Harley-Davidson Night Rod Australia by DGD Custom of Australia is a motorcycle that commands attention.
Its striking blue color with a broad black stripe running from end to end of the bike makes it a head-turner. The Pro Street Rear Fender 300 provides an aggressive look that hints at the power and speed of this machine.
The seat is a handmade custom design, ensuring the rider is not only comfortable but also stylish. The rear tire is a Metzeler 300, offering excellent traction and stability even at high speeds. The V-Rod 300 with 2 inches extension Swing Arm adds to the bike's overall length, making it cut through the air like a knife.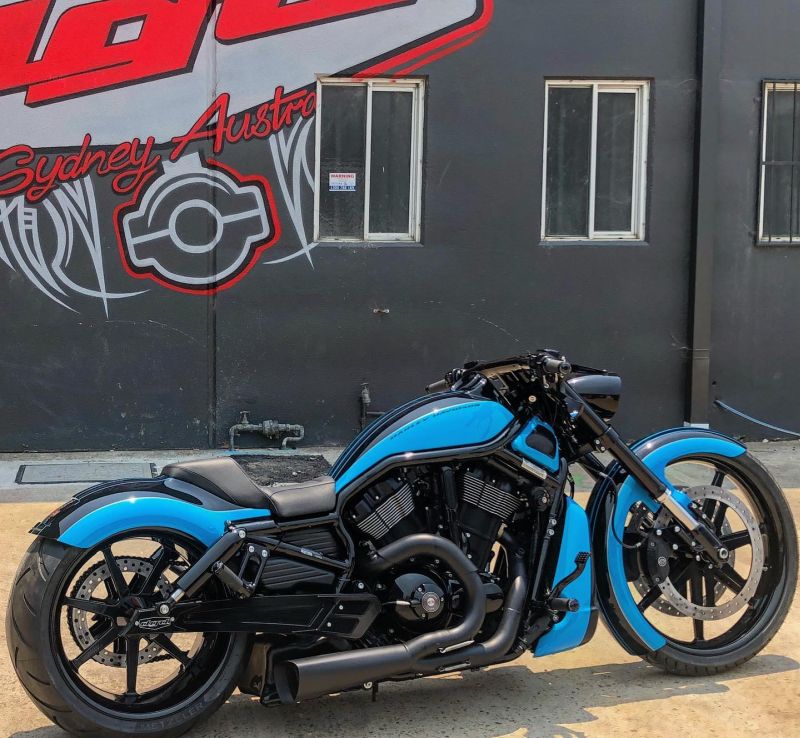 The V-Rod 23-inch Front Fender adds more to the aggressive look of the Night Rod. The DGD Style Airbox is a custom design that not only looks unique, but also improves airflow to the engine, boosting performance.
The black 2 in 1 Vance and Hines exhaust system is a gorgeous addition to this Night Rod, providing an excellent exhaust note that perfectly complements its appearance. The 6 Degree V-Rod Rake Kit is coated with a Gloss Black Finish, adding to the bike's menacing presence. The Billet Bullet 5 3/4 Headlight Kit is the perfect lighting solution for this motorcycle, designed to integrate seamlessly with the bike's appearance.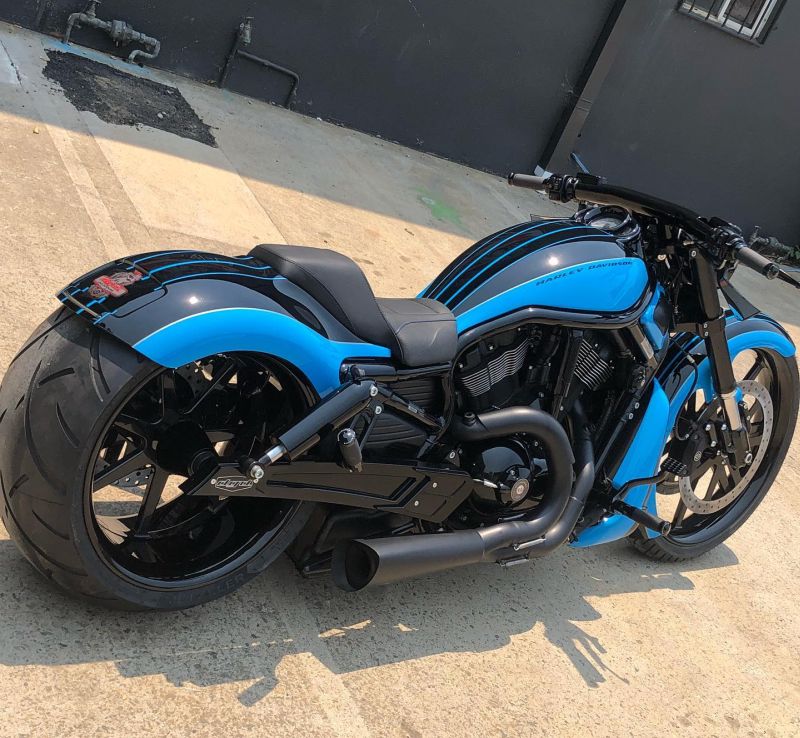 Overall, the customizations on this Night Rod by DGD Custom make it one of the most unique and stylish Harley-Davidsons on the market.
Not only does it look great, but every modification is aimed at enhancing its performance and rider comfort. This motorcycle is a perfect representation of the beauty and power of Harley-Davidson bikes.
Builder @dgdcustoms