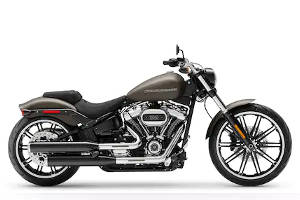 Builder NINE HILLS MOTORCYCLES
Contact [email protected]
Country Poland
Model H-D Softail
Style Bobber
This motorcycle is not only a cleverly tailored Bobber with the slogan "H-D Old School Never Die" engraved in the soul.
It is also a perfectly balanced mixture of style, character and good old climate …
In this case – the old spirit has been enriched with modern qualities / technical components.
In this design, the technique is not inferior to the style. The engine, due to quite radical modifications, can boast a veeery predatory character. The suitably improved front braking system of the Performance Machine, equipped with two large-size discs, watches over his temperament. Modified foot components also come from the same company.
The rest is a pure franchise of tasteful flavors. A minimalist body, stylish steering wheel, tires with a white stripe, hand-made patina with a painting pattern from the 1930s, or high-class – also hand-made – a set of leather accessories – play well with each other. The whole thing is finished with a brilliant-sounding Vance & Hines exhaust system.