Introducing the Harley-Davidson Night Rod 'Aventador' by Inca Motorcycles, a stunning and unique motorcycle creation hailing from China. This exquisite custom bike is a true testament to the artistry and innovation that can be found in the world of motorcycle customization.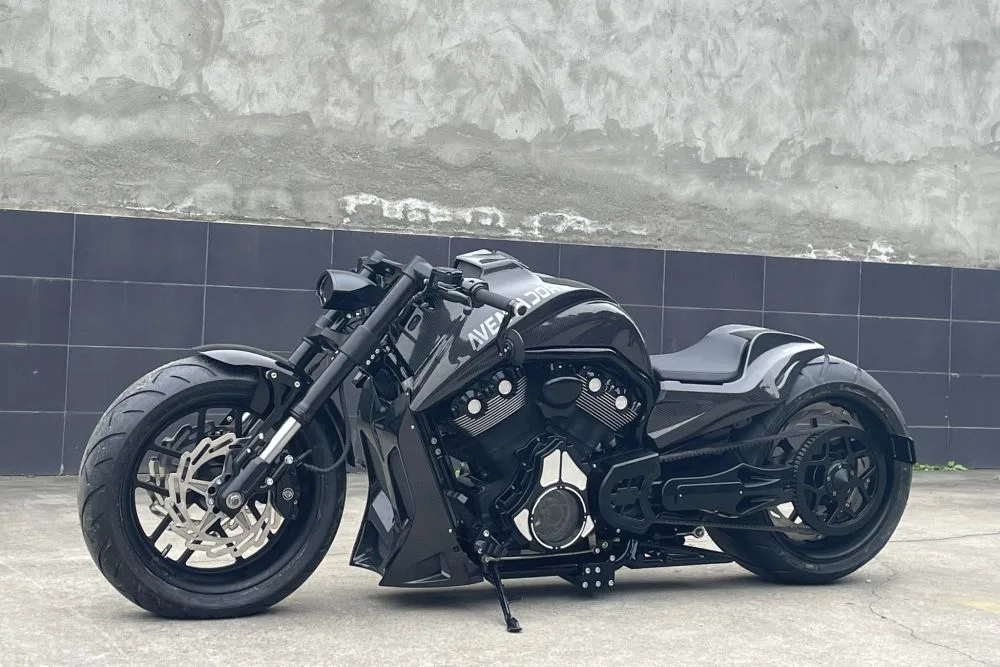 The Night Rod 'Aventador' boasts an impressive carbon fiber exterior, which not only adds a touch of sophistication but also enhances the bike's performance. Carbon fiber is known for its lightweight yet durable properties, making it a perfect choice for motorcycle enthusiasts who value both style and substance.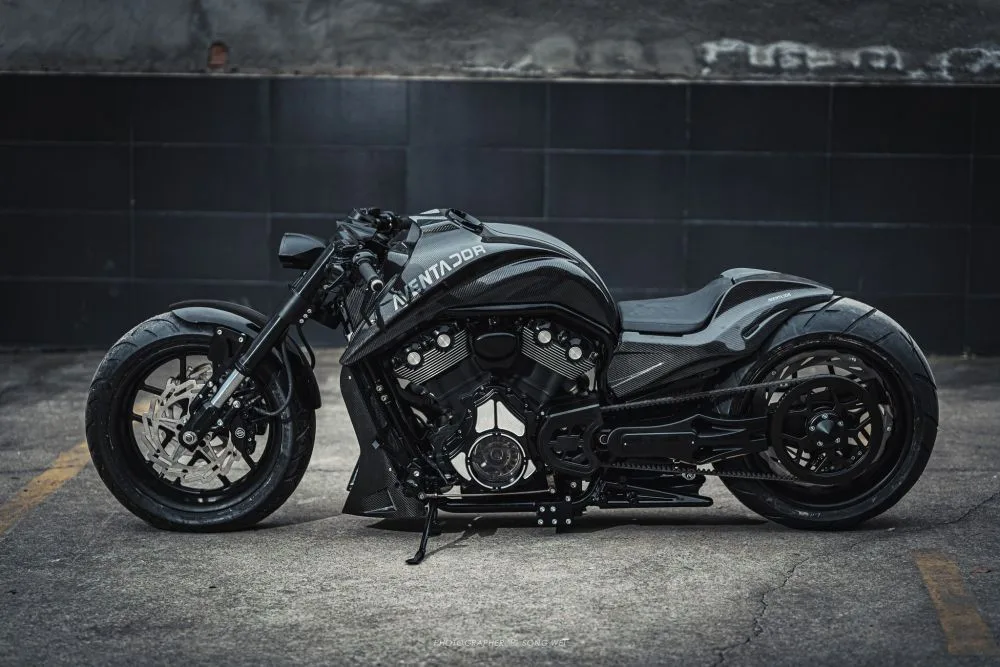 One of the standout features of this masterpiece is the transparent engine cover, giving riders and onlookers a captivating view of the powerful engine that propels the Night Rod 'Aventador' forward. It's a striking design element that adds a layer of excitement to every ride.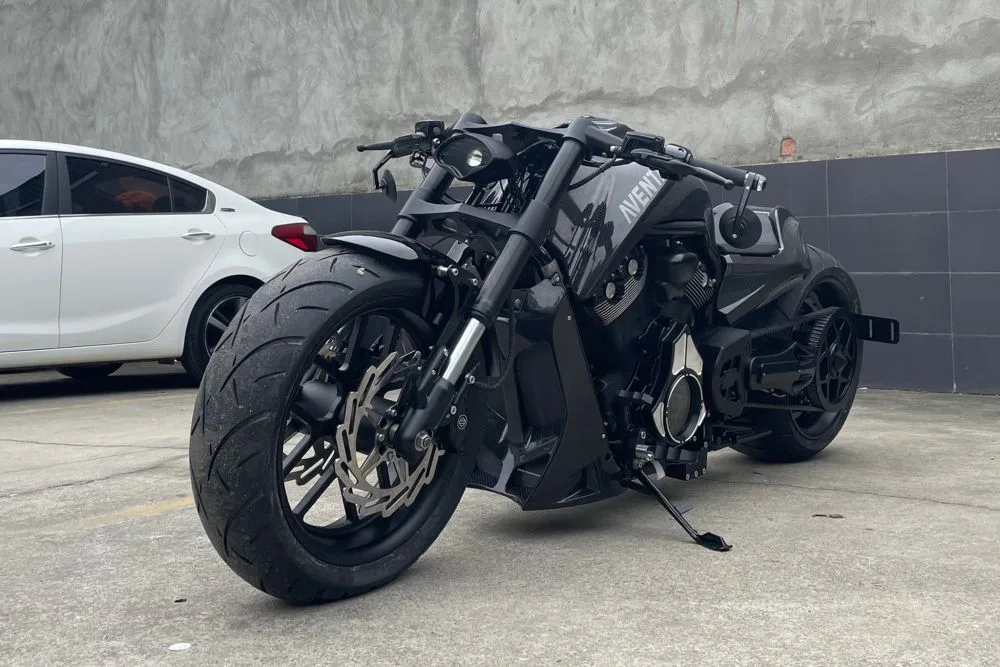 The front end of the Night Rod 'Aventador' is equipped with a triple tree and an 18-200 front wheel, providing stability and control on the road.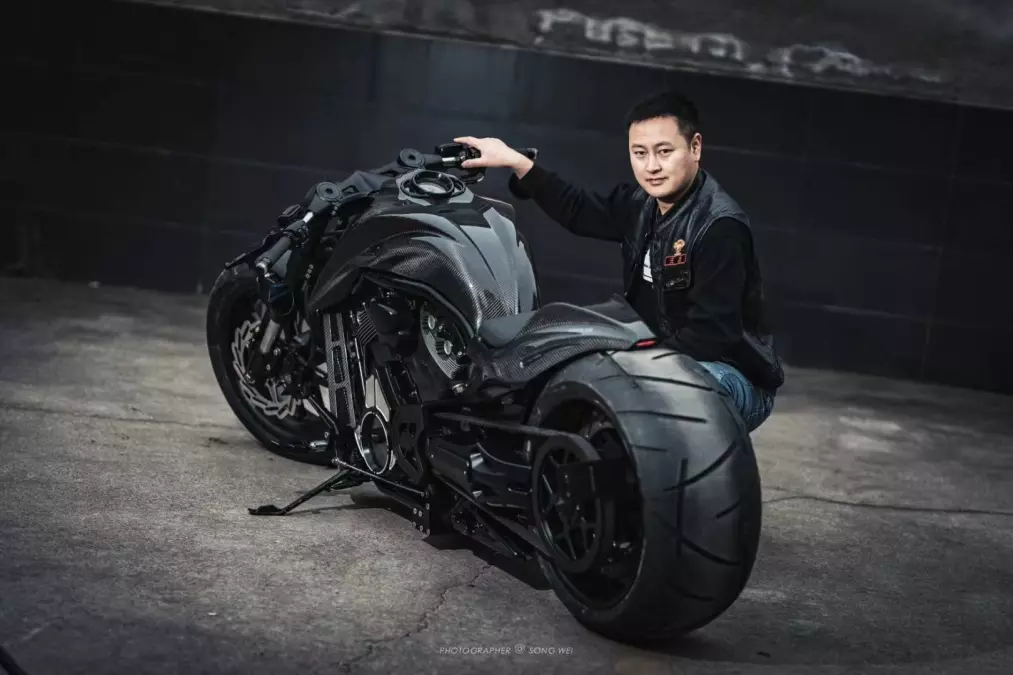 To further enhance the riding experience, this motorcycle features an air suspension system, ensuring a smooth and comfortable journey on a variety of terrains.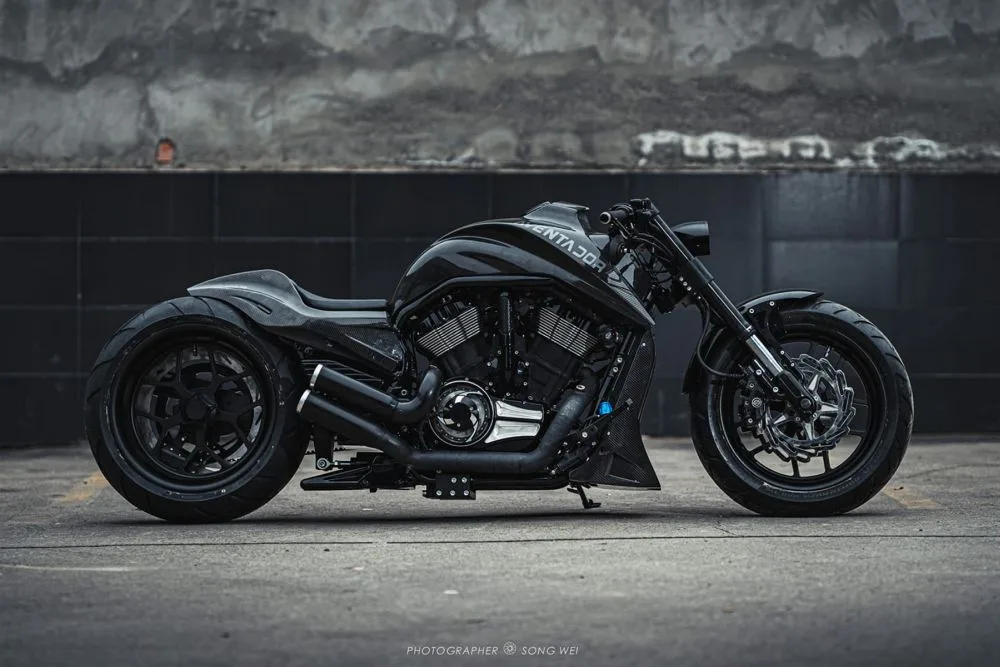 Turning our attention to the rear, the Night Rod 'Aventador' boasts a single swing arm and a massive 18-300 rear wheel. This combination not only adds to the bike's unique aesthetic but also contributes to its overall performance and handling, making it a standout in the world of custom motorcycles.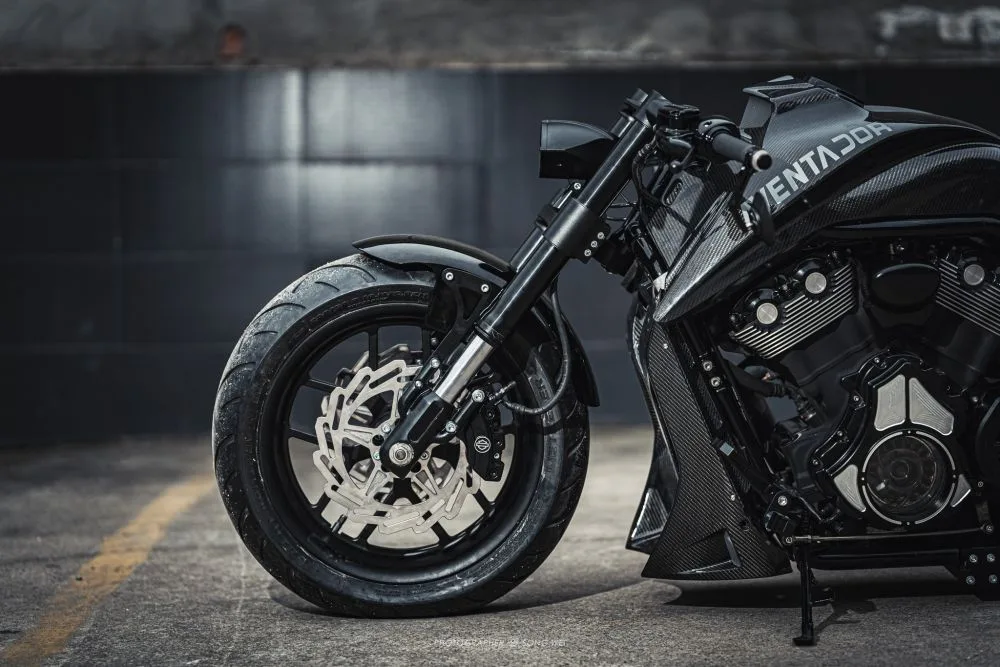 Inca Motorcycles has truly outdone themselves with the Night Rod 'Aventador.' This motorcycle is a testament to the creativity and craftsmanship that can be found in the Chinese custom motorcycle scene.
It's a fusion of style, innovation, and performance, making it a dream ride for motorcycle enthusiasts looking for something truly exceptional.