Builder ZEUS CUSTOM
Contact [email protected]
Country Thailand
Model Ducati Scrambler
Style Cafe racer
The crew over at Zeus Customs in Bangkok, Thailand just keeps putting out cool build after build.  This custom Ducati Scrambler "Passion of the Rocker" Cafe Racer is one of them.  Taking the already awesome Ducati Scrambler as the base,  Mooyang wanted more of that rocker and cafe racer styling.  Well I think he nailed it with this build.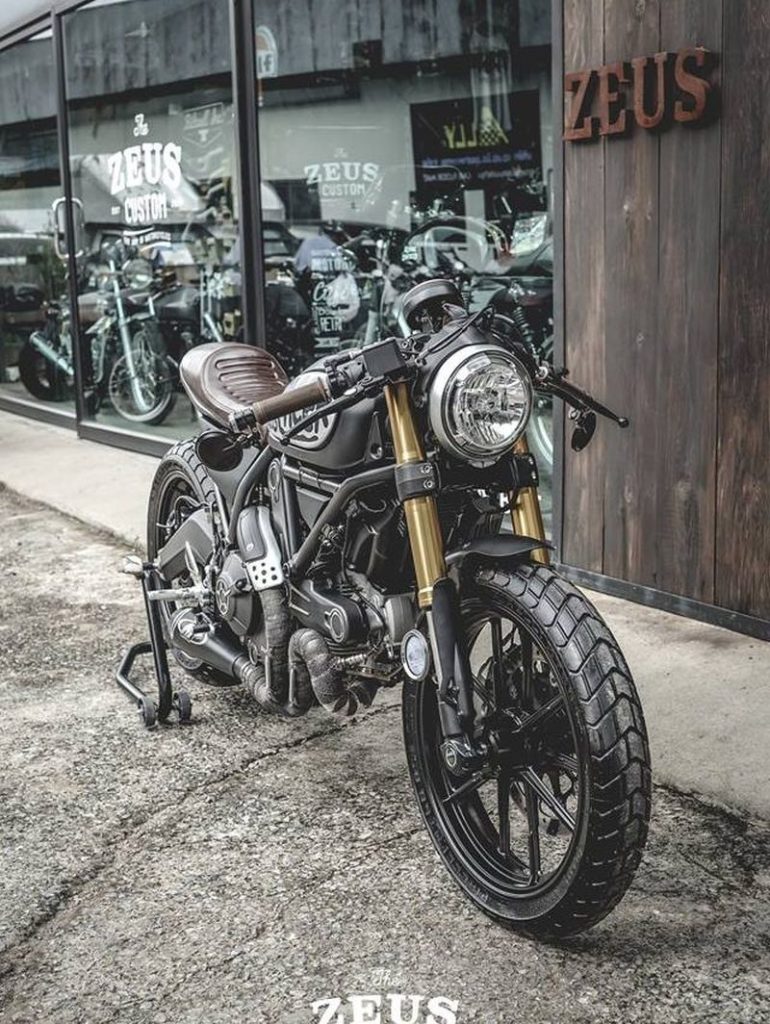 Wanting that cafe racer styling, Zeus decided to go with a new tail hoop.  Integrating the LED tail light along with the custom hand made seat, gives it that cool and sleek look.  Ditching the scrambler handlebars for a setup of clip ons, moves the rider to a more aggressive racer position.   Cool LED barend signals and mirrors replace the stock units.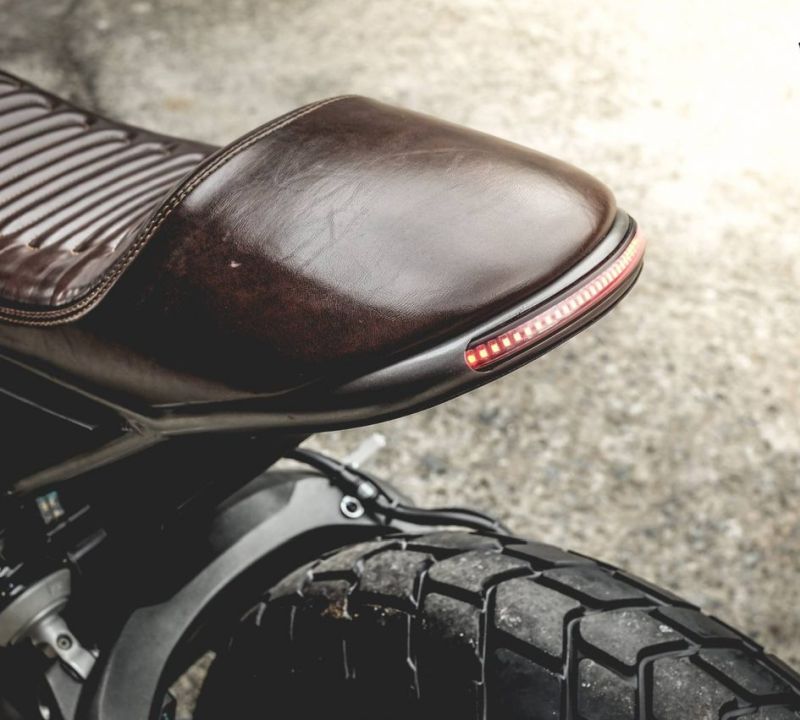 For some performance upgrades, an M4 slip on was installed and header wrap added. Rizoma fully adjustable rearsets were added to complement the more aggressive rider position. Additonal to approve the rear suspension, an Ohlins adjustable rear shock was added. This should help the scrambler rip up the pavement better.