The history behind the modification of the Buell "XBUELL gcode 1.2" motorcycle by Tex-Design, a company located in Italy
It was Paolo Tex, the owner of Tex-Design, who came up with the idea of developing the well-known American two-cylinder motorcycle, drawn by its impressive size and remarkable personality, using modern technologies to improve it in a unique way.
For a year, meticulously-conducted design work based on virtual modeling systems, CNC technologies, and 3D printing methods allowed Paolo Tex to create aesthetic and structural bike parts, emphasizing every detail of the motorcycle with great attention and care.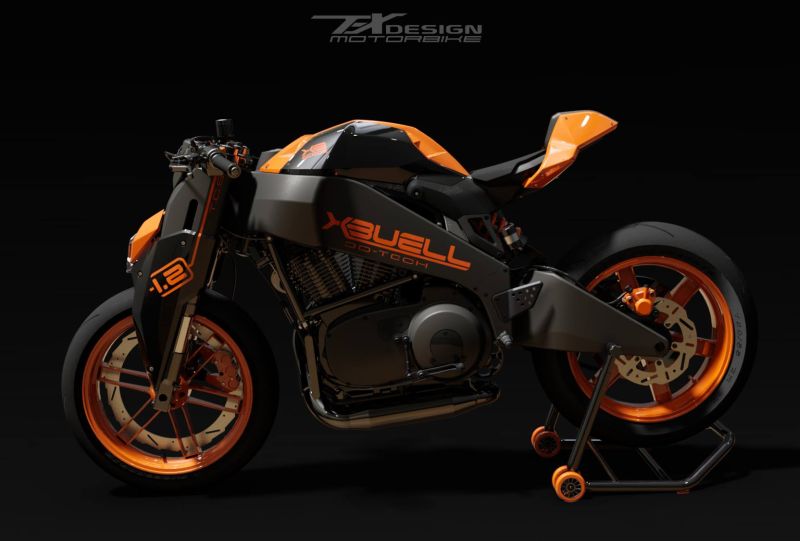 In the world of motorcycles, functionality and style should always go hand-in-hand, and each aesthetic element should perfectly complement the mechanical components, and vice versa.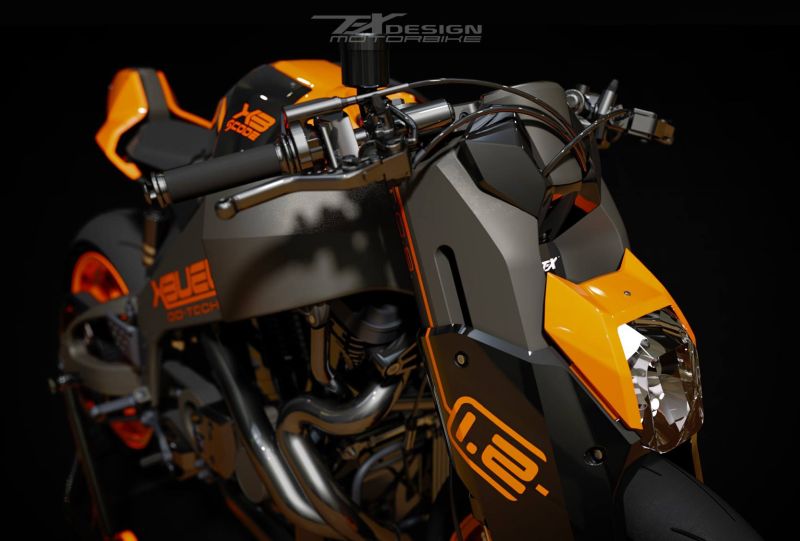 Paolo Tex's primary objective was to create a front design that would resemble the M-S4R's appearance but have a more innovative character. Hence, he created the telescopic fairing system, known as the T.C.S., which replaced the front optical unit with a different position, located closer to the wheel, providing a more aggressive look to the motorcycle.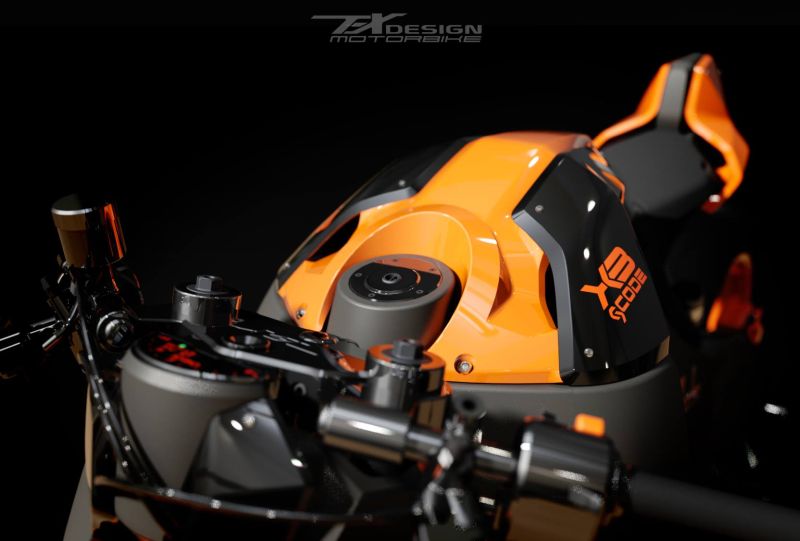 Even the support structure for the rear body has a unique design, with part of it remaining exposed on the sides, adding to the stylish appearance of the bike.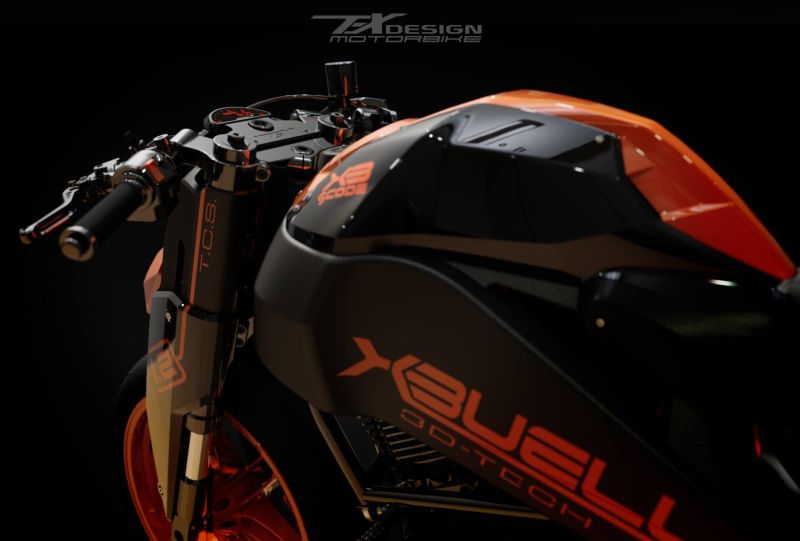 The end result is the perfect combination of cyborg style themes with ideal proportions that create a strong visual impact, making the Buell "XBUELL gcode 1.2" something special. The final touch to this remarkable motorcycle is the bright orange electric paint finish applied to the vehicle to emphasize its unique style even further.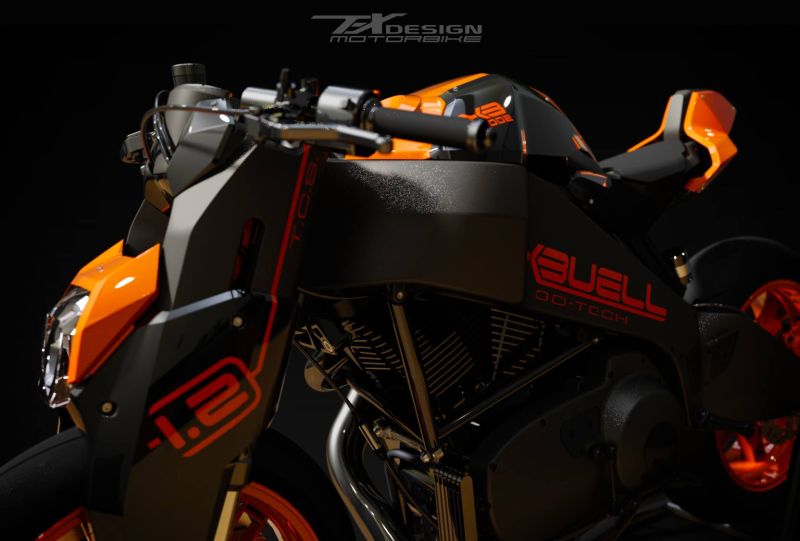 In conclusion
Tex-Design has successfully modified the Buell "XBUELL gcode 1.2" motorcycle, adding important and innovative design elements to the bike while maintaining the functionality required in modern motorcycles. The impressive result will catch the eye of anyone who comes across this remarkable motorcycle on the street or in motorcycle exhibitions.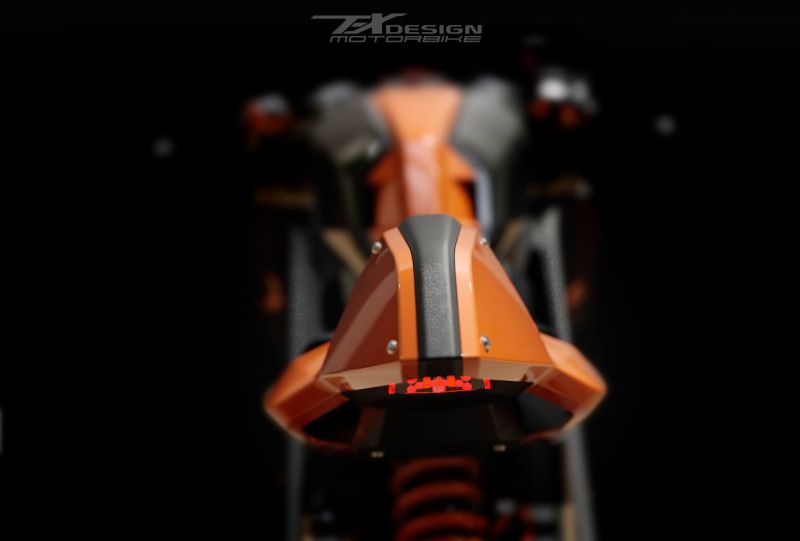 The Buell "XBUELL gcode 1.2" modified by Tex-Design is no longer a mere motorcycle, but rather a piece of art and a symbol of design, style, and modern technology.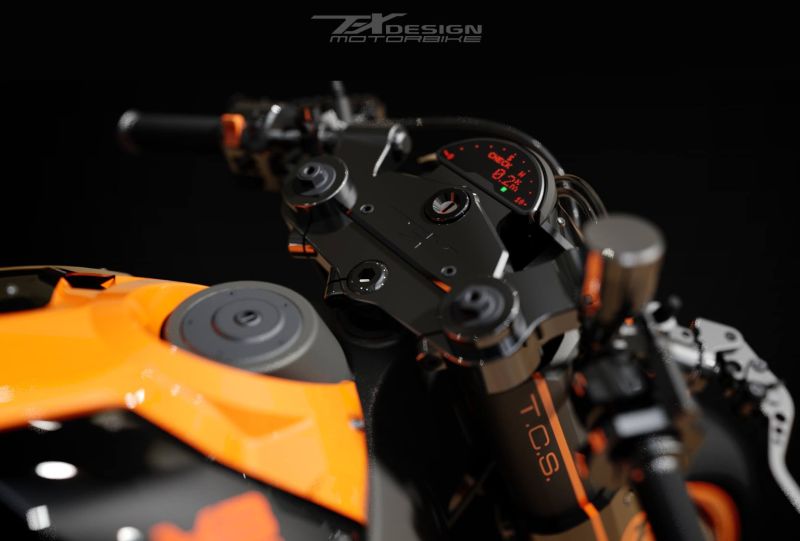 Copyright @tex-design