Exhaust pipes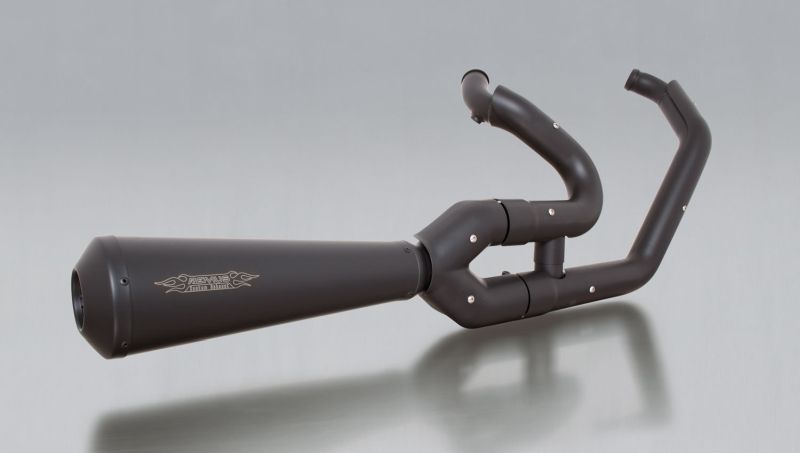 Motorcycle exhaust pipes brands

.
VANCE & HINES pipes sound
Vance & Hines is a product design and manufacturing company that produces high quality, Performance Products within the Powersports industry.
.

.
AKRAPOVIC exhaust sound
Motorcycle Exhaust Systems. Akrapovič exhaust systems are developed by the same team of engineers who work with championship-winning partner racing teams in MotoGP, WSBK and other categories. All products are tested in the company's own labs using their own highly advanced dynamometers.

.
REMUS custom exhaust
Developed especially for the cult brand Harley Davidson®, REMUS decided to design a product range called REMUS Custom Exhaust. The main emphasis was harmonic design, technical perfection and sound. All sport silencers of the exclusive REMUS custom exaust product line are made of high quality stainless steel.
BLS Exhaust Systems
Seit 1996 ist BSL Products aus Österreich Premium-Hersteller von absolut hochwertigen
Auspuff-Austauschanlagen für Motorräder der Marke Harley Davidson®, Victory Motorcycles®, Yamaha®, etc.
Hand Made, designed am Puls der Zeit und entwickelt am aktuell technischen Stand
mit EBE nach den neuesten EURO-Richtlinien.
Jekyll and Mr. Hyde Pipes
A small team of technicians developed an exhaust system with a valve, which could be electronically adjustable. Because of that valve, the outfitted motorcycles were able to produce the socially responsible aspect of the system that would be called the "The Dr. Jekill sound."
But once the valve was opened, it produced the utopian bliss a motorcycle rider wants to hear: the roar of "the Mr. Hyde personality". It can be described as a deep, warm rumble, which is exactly how a motorcycle should be heard.
Motorcycle exhaust pipes sound
Vance and Hines
BLS Exhaust Systems
AKRAPOVIC
Jekyll and Mr. Hyde
Kess Tech
Motorcycle exhaust pipe wrap
Motorcycle exhaust pipe repair