When it comes to custom motorcycles, Harley-Davidson is often the name at the top of the list.
This is especially true for owners who want to show off their unique and personalized style.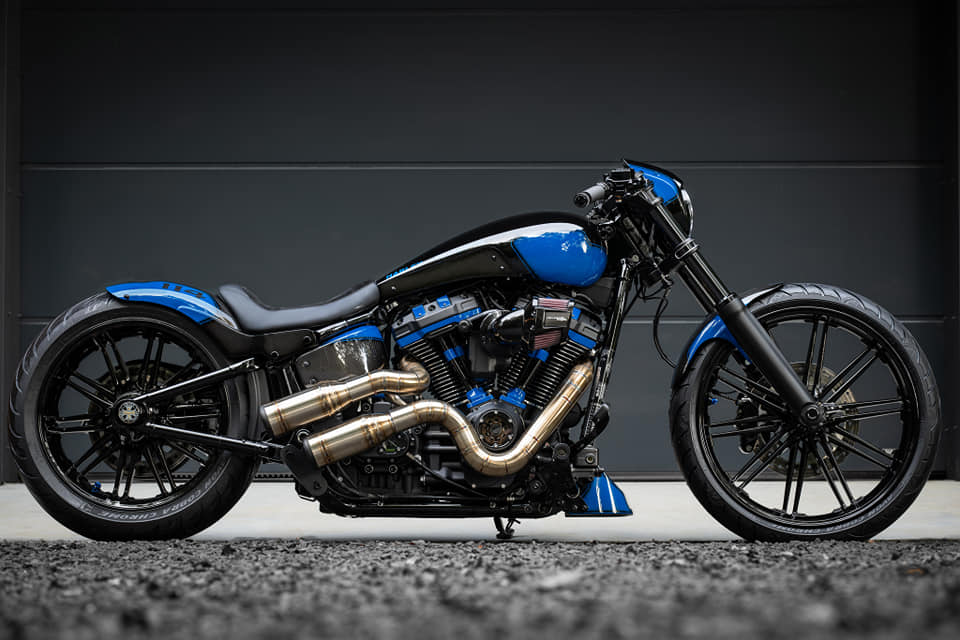 One of the latest motorcycles to undergo a major transformation is the Harley-Davidson Breakout that was modified by BT Choppers in Poland. The result is a stunning, one-of-a-kind motorcycle that will turn heads wherever you go.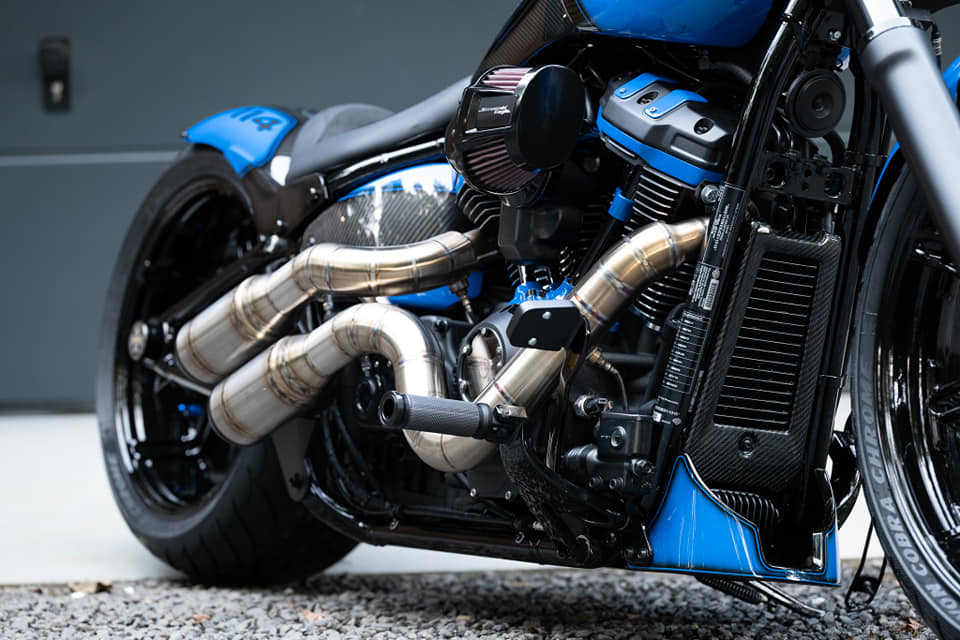 The first thing that catches the eye is the spectacular blue finish with carbon fiber detailing. The color is deep and rich, and perfectly complements the muscular design of the motorcycle. The aesthetics don't stop there, however.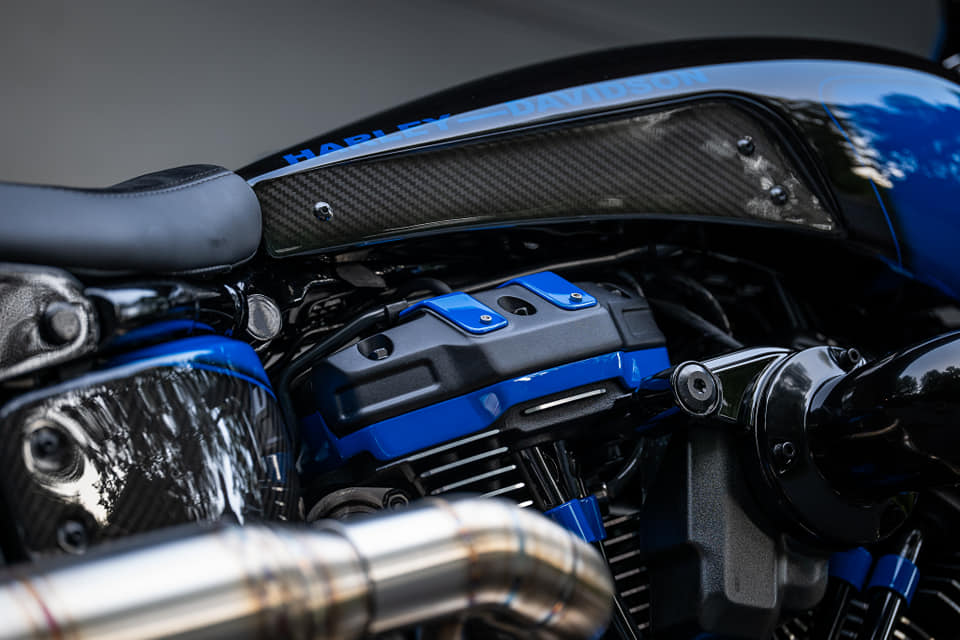 The motorcycle also features wide tires and an enlarged swingarm, which gives it an even more aggressive look.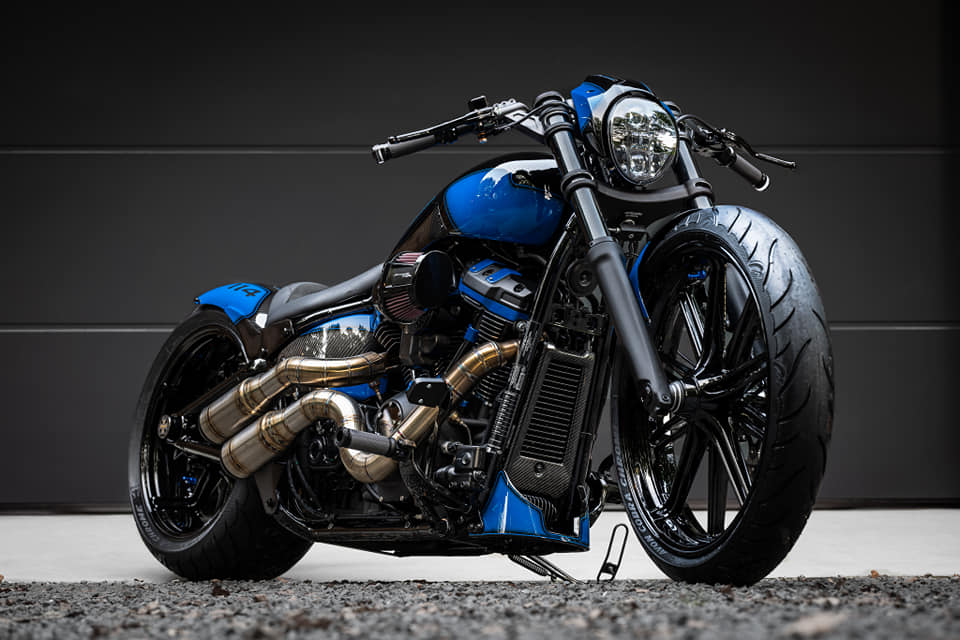 The wheels, which are exclusively finished in gloss black, are shod with Avon Cobra tires, which are renowned for their superior performance.
The Kesstech exhaust system, designed in partnership with BT Choppers, features welded craftsmanship that is unlike anything you have seen before.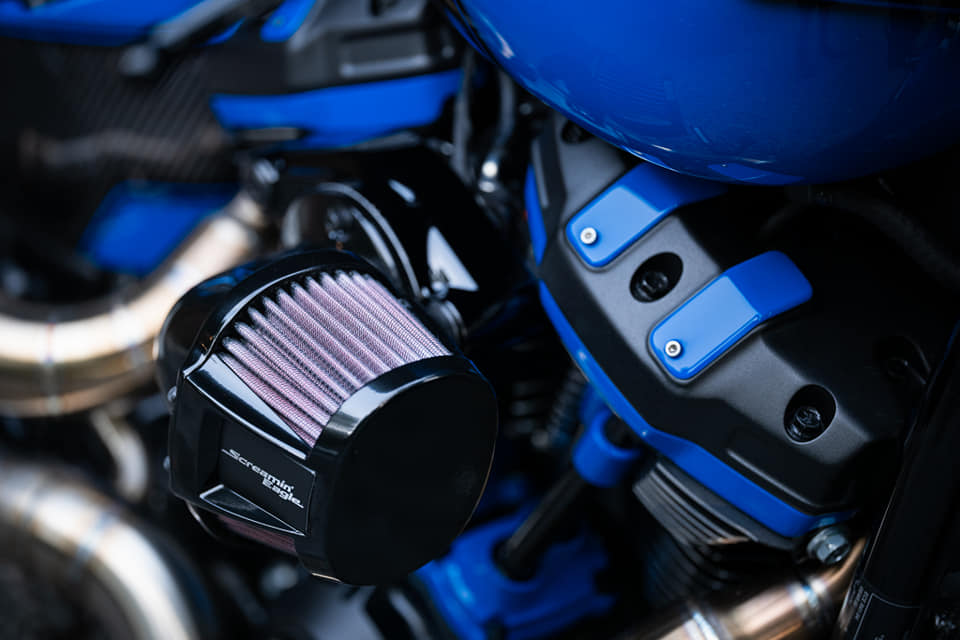 In addition to its impressive appearance, the motorcycle also has key functional upgrades. There is a new, lower riding position achieved by changing the handlebars, foot controls and mirrors. The entrance of air has also been modified, and a large number of parts have been replaced to make the motorcycle perform at peak capacity.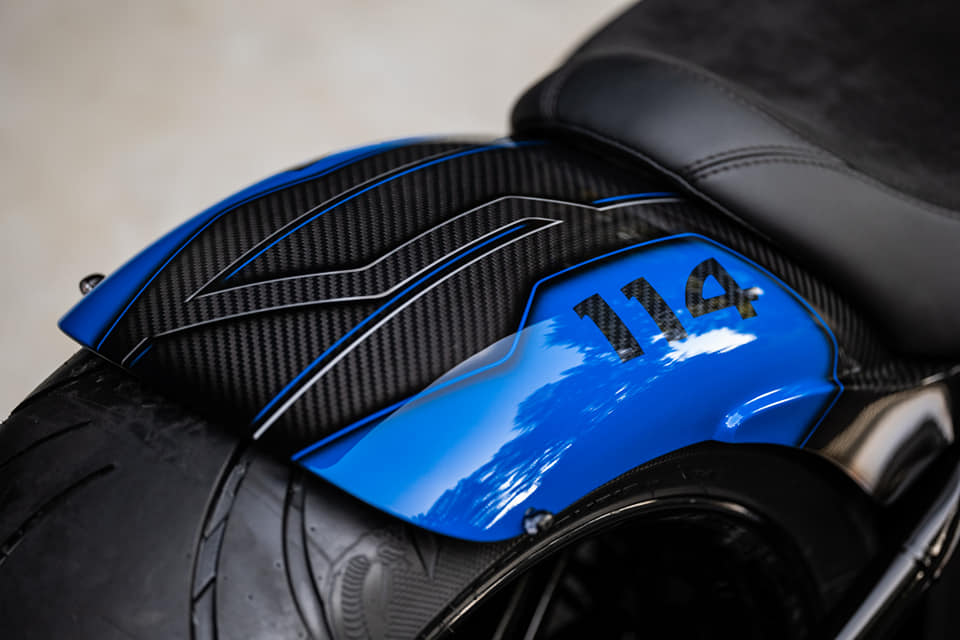 In conclusion, if you're a fan of Harley-Davidson motorcycles and you're looking for something that's unique, eye-catching, and outright impressive, the Harley-Davidson Breakout modified by BT Choppers of Poland should be at the top of your list.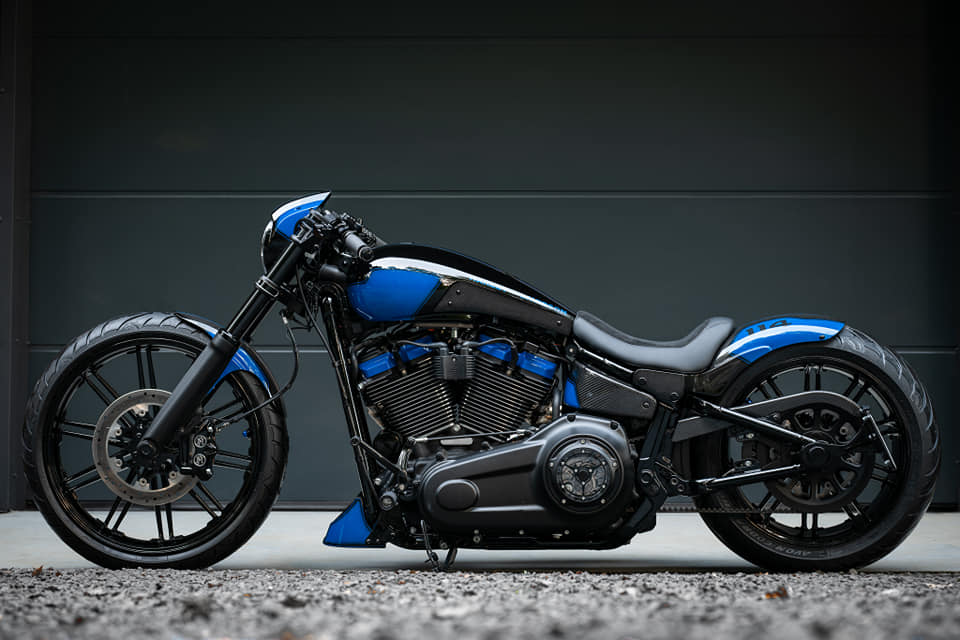 With its stunning finish and attention to detail, it's a motorcycle that is to draw attention and admiration anywhere you take it. So why not reach out to BT Choppers today, and enquire about creating your own customized Harley-Davidson Breakout that will make heads turn? [email protected]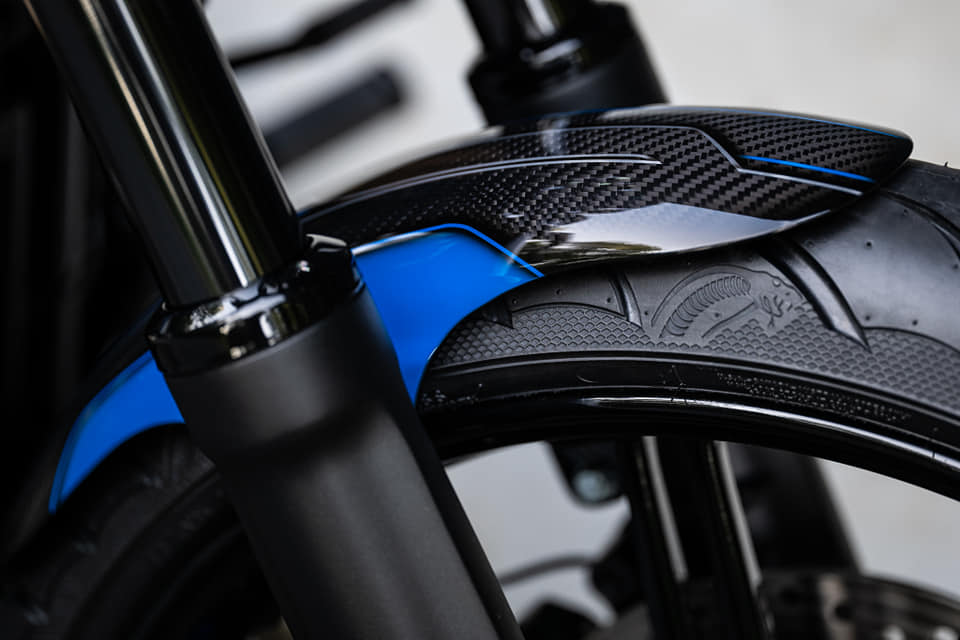 Builder @btchoppers