Builder FIBERBULL
Contact [email protected]
Country Spain
Model Harley-Davidson V-Rod
Style Big Ass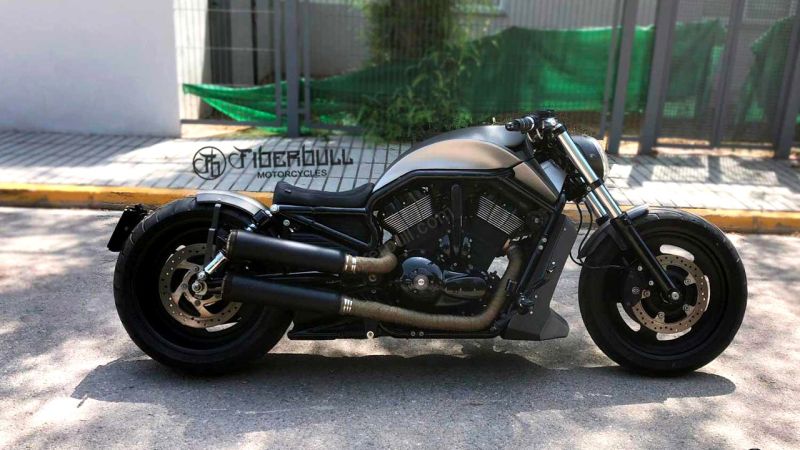 Bodywork
Airbox
Bobber-style rear fender
Keel with air intake, side covers
Air filter cover
Hand-made in fiberglass and later painted with special Matte Gray paint with 2-tone lines.
Seat
Single seat , with high-density foam, special suede-style upholstery, with diamond embroidery.
Front end
High-density aluminum semi-handlebar.
Handcrafted special diameter handlebar.
Mechanized towers.
Rear train
Black painted rims.
240 tires
Manufacture model 03 license plate support.
Personalized rear suspension.