Harley Davidson has always been a symbol of raw power and innovation when it comes to motorcycles.
The Harley Davidson V Rod 2017 by 69Customs of Germany is no exception to that legacy. With its stunning exterior and impressive machinery, this motorcycle is a true beauty on the road.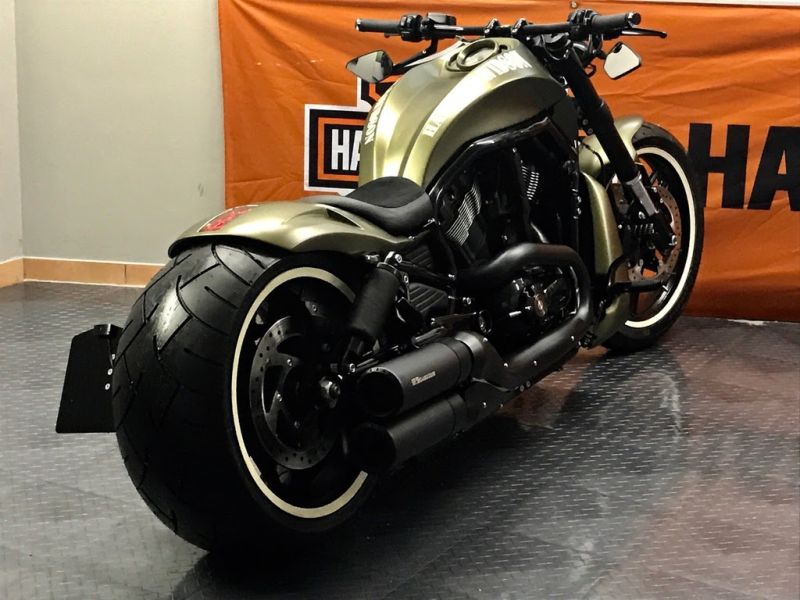 One of the standout features of this V Rod 2017 is its wheel, which has been beautifully crafted by Bad Boy Customs. This wheel is paired with tires from Metzeler Marathon, which provides excellent grip and handling on even the most treacherous of roads.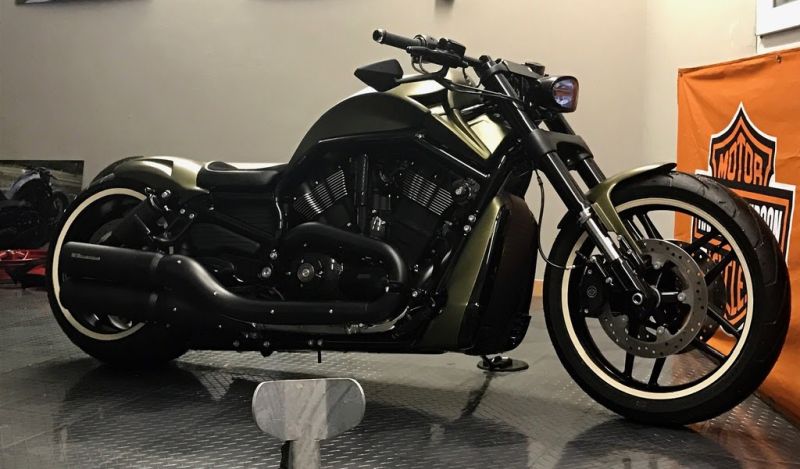 The exhaust system is also a thing of beauty, with the 2-in-2 black design by 69Customs, adding a touch of edgy sophistication to the motorcycle. The headlight, rear lights, rear fender, and front fender have also been designed by Bad Boy Customs, resulting in a harmoniously balanced appearance that is both rugged and elegant.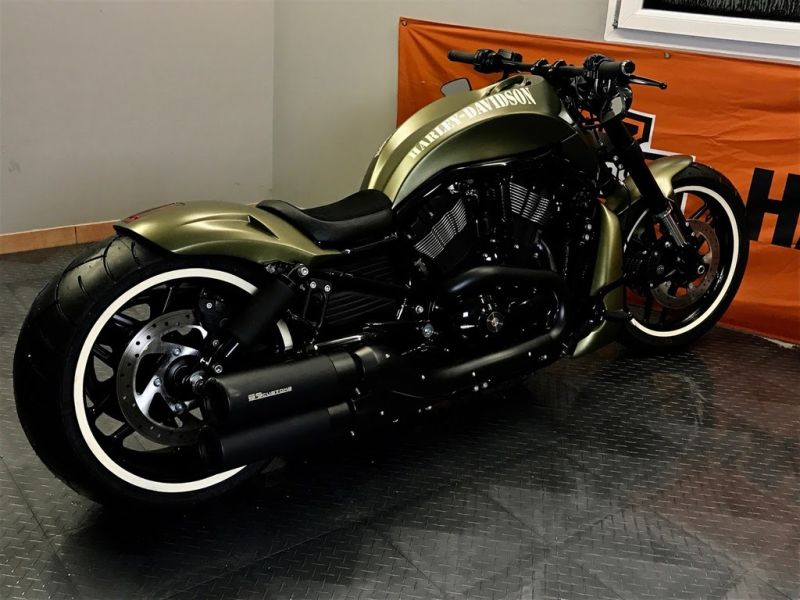 The Airboxcover by No Limit Custom is another impressive feature that emphasizes this bike's sleek and modern design. The Air-Ride Shock system used in this motorcycle comes with Legend Air shocks, which enhance the quality of the ride and provide a smoothness that even the most discerning rider will appreciate.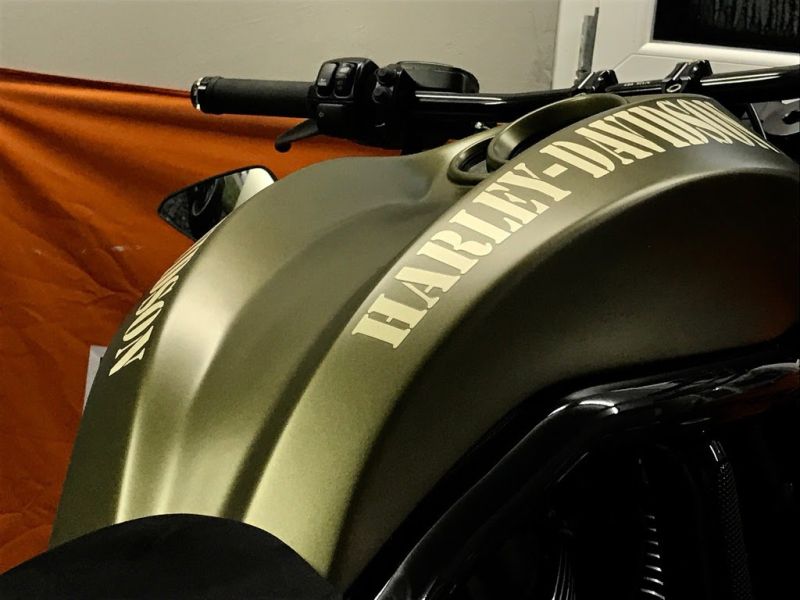 The license plate holder is also from Bad Boy Customs, which is a testament to the overall quality and consistency of this one-of-a-kind motorcycle. The handlebar and seat are all styled by 69Customs, which completes the total aesthetics of the Harley Davidson V Rod 2017.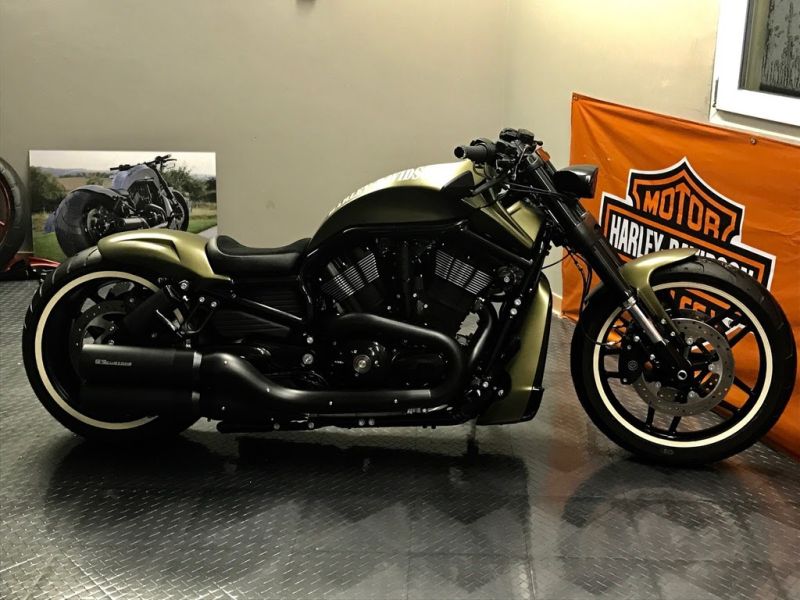 69Customs has chosen Olive Matt as the primary color. This color scheme is unique to this bike and accentuates its fierce and powerful look while also being understated enough to be the perfect signature look.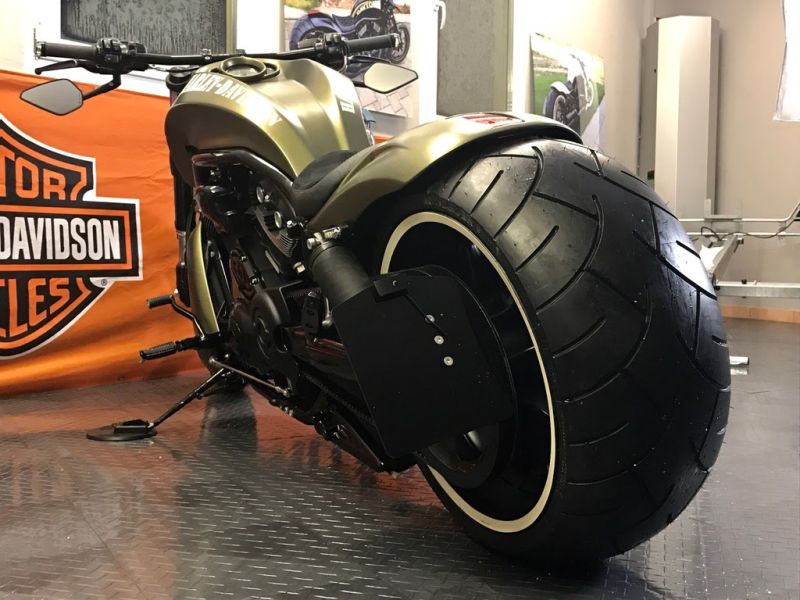 Overall, the Harley Davidson V Rod by DGD Custom of Australia is a motorcycle that is to turn heads wherever it goes.
Its perfect balance of ruggedness and elegance is a testament to the skill and attention to detail of its designers. The unique features of this bike, combined with its powerful and smooth engine, make it a motorcycle that is absolutely worth owning. The V Rod is not just a vehicle, it is a work of art!
H-D V-Rod parts
Wheel Bad Boy Customs
Tires Metzeler Marathon 280/35 R18
Exhaust system 69Customs 2-in-2 Black
Headlights Bad Boy Customs
Rearlights Rizoma 3in1
Rearfender Bad Boy Customs
Frontfender Bad Boy Customs
Airboxcover No Limit Custom
Shock system Air-Ride
Shocks brand Legend Air
License plate holder Bad Boy Customs
Handlebar Bad Boy CustomsDragbar
Seat 69Customs
Painter 69Customs (Olive Matt)