Builder ED SPECIAL CUSTOM
Contact [email protected]
Country Italy
Model H-D Sportster
Style Bobber
Front forks and rear suspension have been lowered, fuel tanks, exhausts, mudguards, steering plates, both rims, handlebar turn signal lights, etc. have been changed.
The idea I had was to make one similar to the Forty Eight, completing it with what the Forty Eight lacks, that is, more substance in the rear.
The bike mounts a 130/90 R16 in the front and a 240/50 R16 in the rear on a 16 "X 8J rim.
I chose the 16-inch rim in order to maintain a high tire shoulder, typical of a bobber look.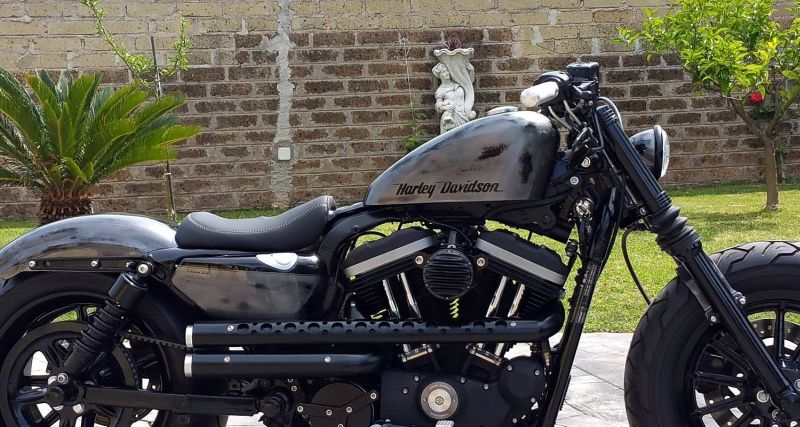 Cerchio Ant. – 16″ x 3,5J
Cerchio Post. – 16″ x 8J
Tires Avon Cobra 240/50-16 130/90-16
Ammortizzatori 11″ Progressive
KUSTOM KIO VIDEOS