The Ducati xDiavel 'Arancio Borealis Lambo' is a truly mean-looking motorcycle that has been given a cheerful and eye-catching twist. This unique bike was built to order by a passionate enthusiast who wanted it to match the style of his Lamborghini. The result is a stunning creation that turns heads wherever it goes.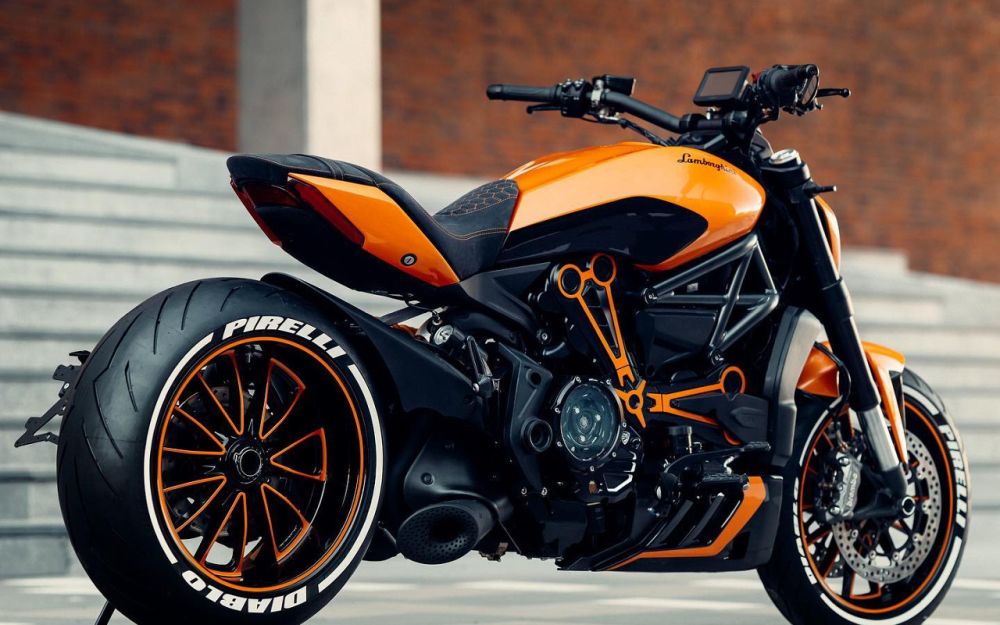 One of the standout features of this customized xDiavel is the cleared-out rear end. This modification gives the bike a sleek and minimalist look, while also allowing for the integration of LED rear blinkers. These blinkers not only enhance the safety of the motorcycle, but they also contribute to its overall aesthetic appeal.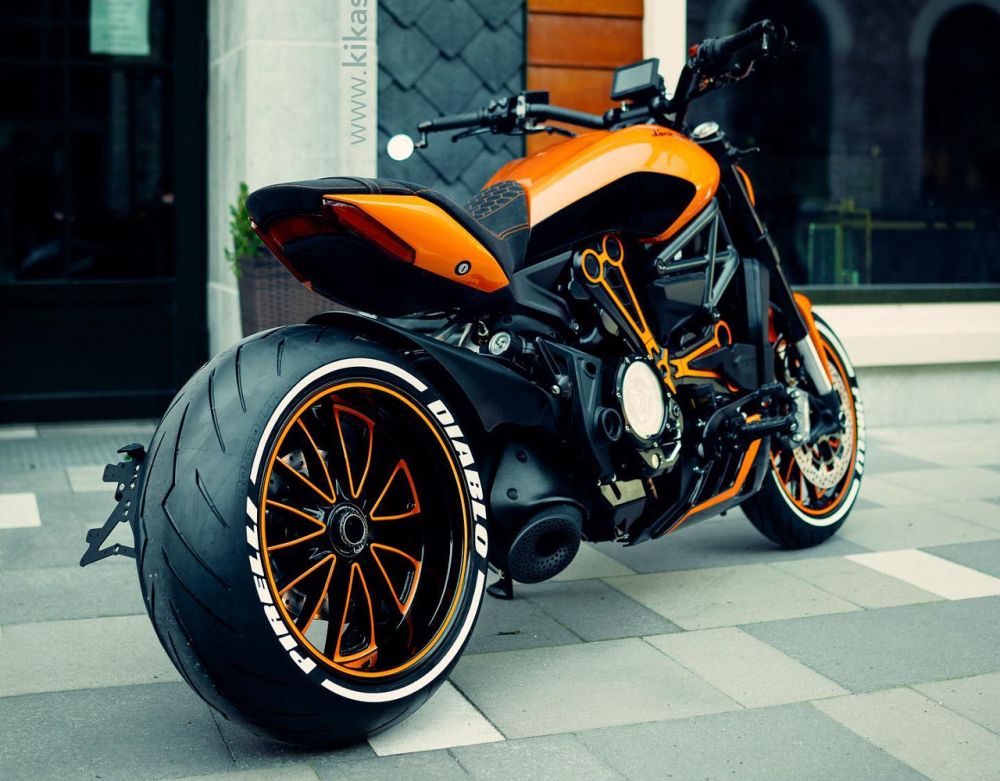 Another modification that sets this xDiavel apart is the blacked-out Termignoni exhaust system. Not only does this give the bike a more aggressive and stealthy look, but it also enhances its performance. The blacked-out clear clutch system further adds to the bike's sinister appearance, completing the overall look of a truly unique and custom machine.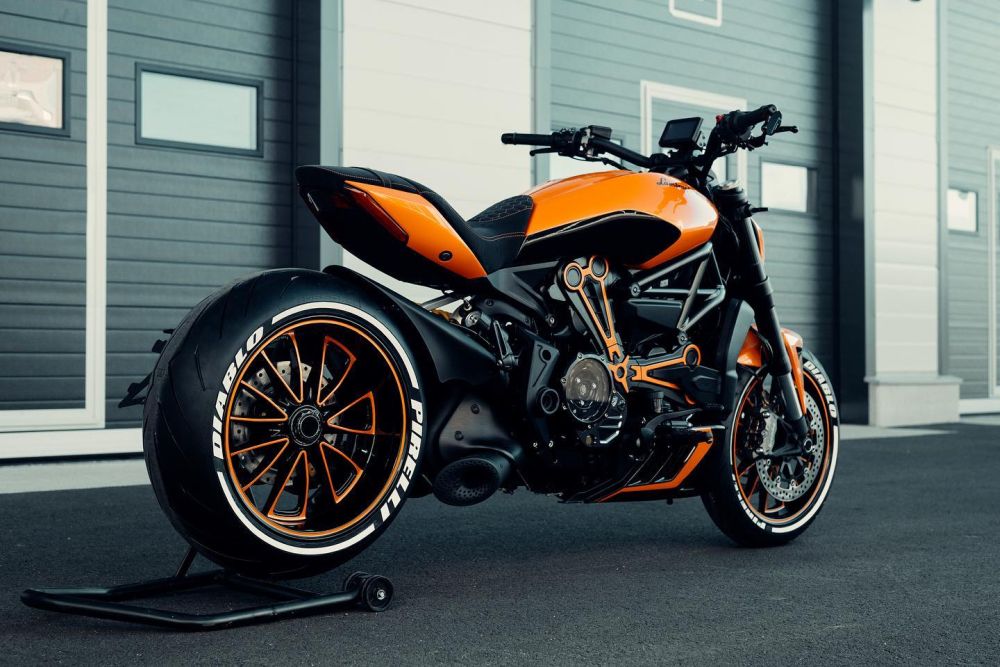 In addition to its aggressive exterior, the 'Arancio Borealis Lambo' also boasts some impressive interior features. One of the most notable is the navigation system, which ensures that riders can easily find their way to their destination. This feature is particularly useful for those who plan to take their xDiavel on long rides and explore new places.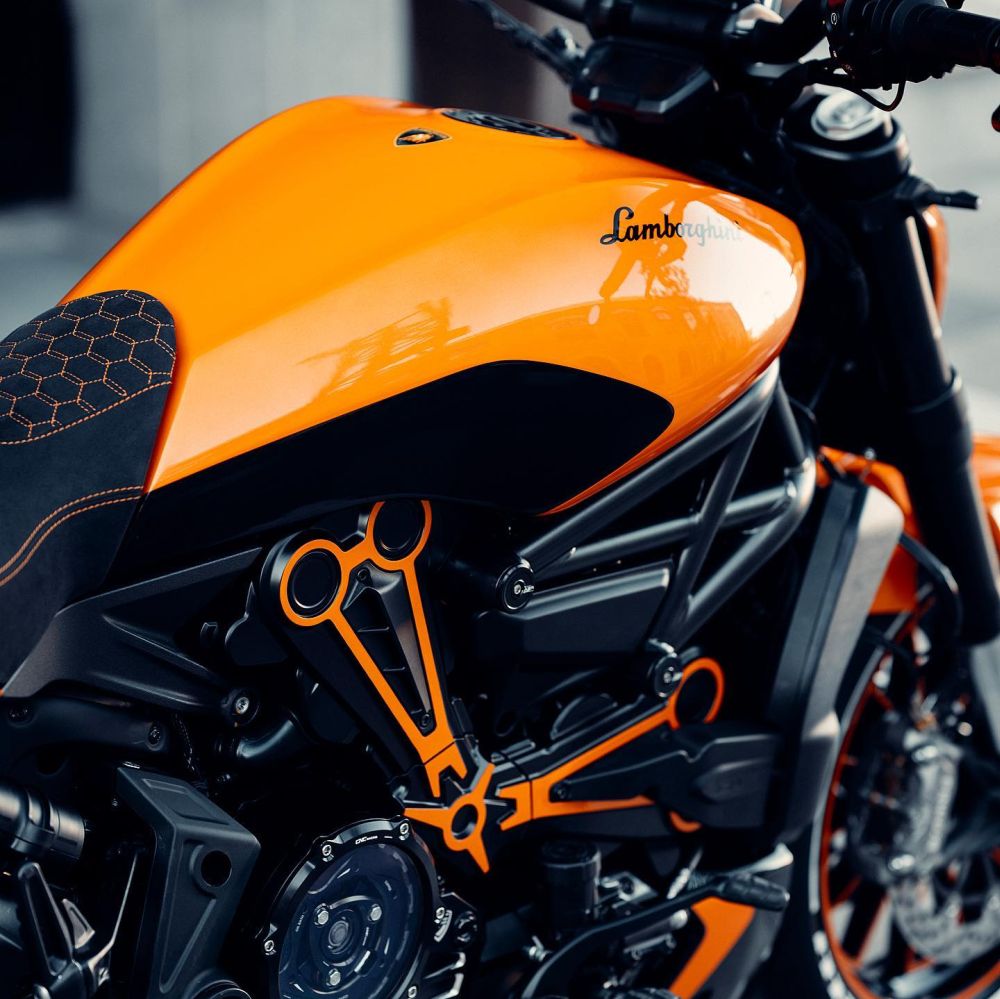 The attention to detail is evident in the fabulous Lamborghini-style stitching on the tailor-made Alcantara seat. This luxurious material not only adds to the comfort of the rider, but it also adds a touch of elegance and style to the bike. It perfectly complements the rest of the bike's design elements and adds to the overall premium feel of the motorcycle.
To showcase the beauty of this stunning creation, it was professionally photographed by @karlsaarephotography and filmed by @hlevitsky_films. Through these visual mediums, the incredible craftsmanship and design of the 'Arancio Borealis Lambo' can be fully appreciated.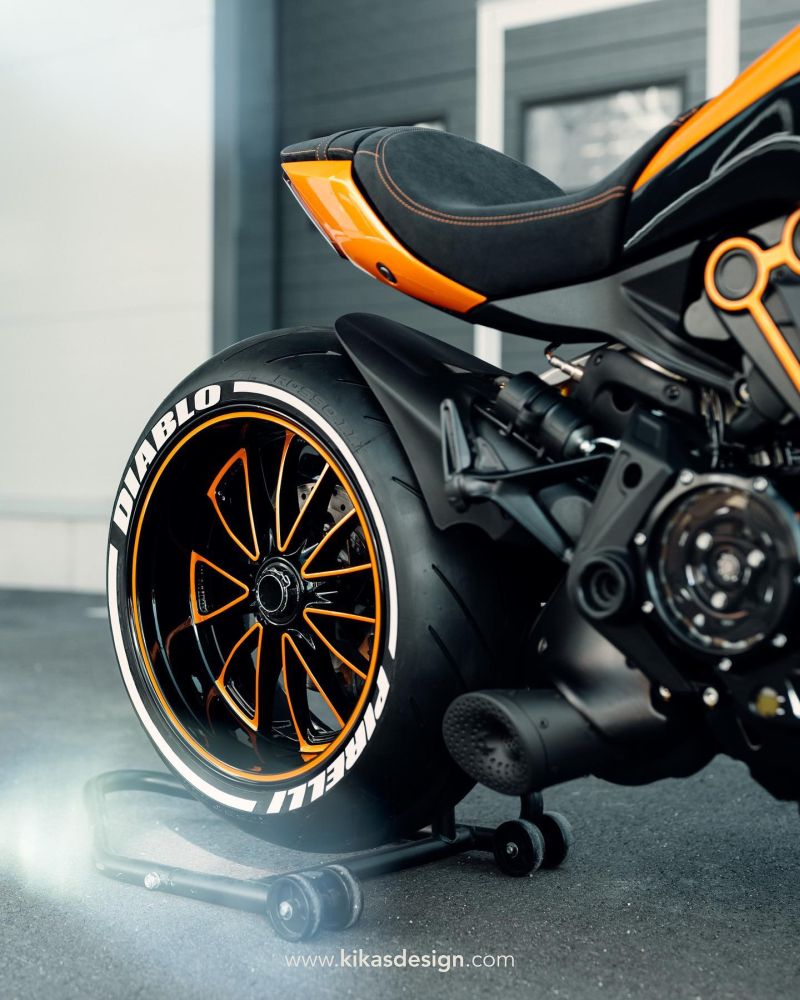 Overall, the Ducati xDiavel 'Arancio Borealis Lambo' is a true masterpiece that combines the fierce and sporty nature of the xDiavel with the joyful and vibrant style of the Lamborghini. This one-of-a-kind motorcycle is the perfect blend of power, style, and innovation, making it a dream machine for any motorcycle enthusiast. Contact [email protected] for more information about this extraordinary creation.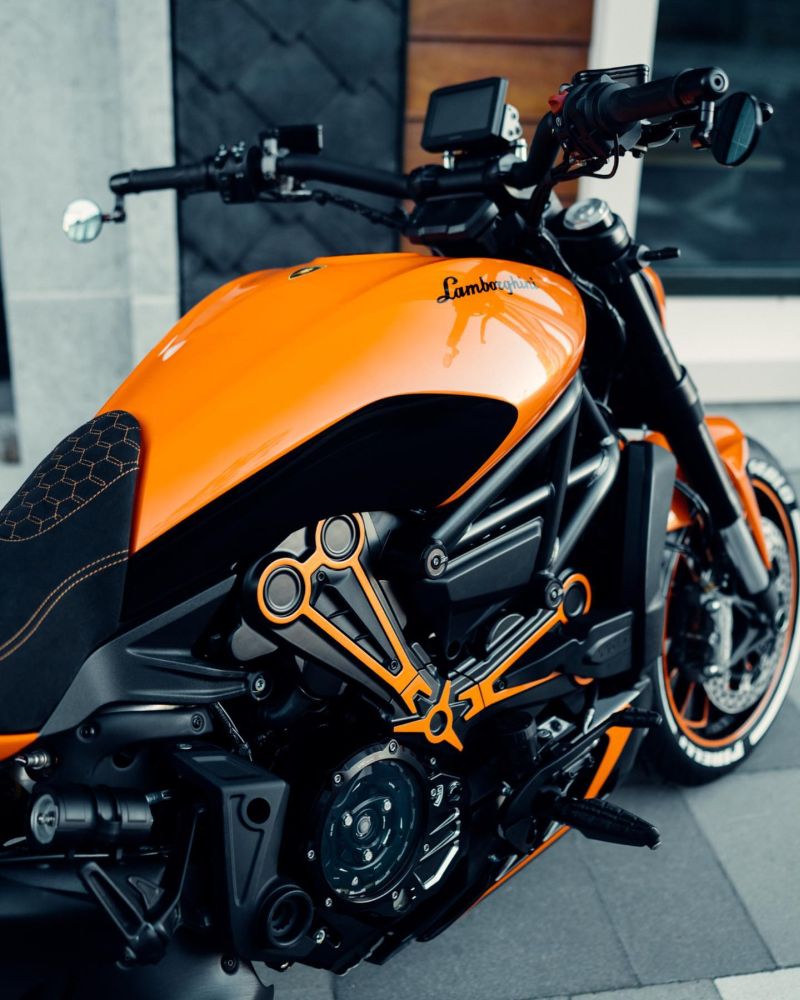 Photo by @karlsaarephotography
Video by @hlevitsky_films
Photo by @karlsaarephotography
When the mean looking xDiavel meets the cheerful Arancio Borealis Lamborghini color. Built to order by clients specs for an enthusiast who wanted the bike to match style of his Lamborghini.
Cleared out rear end
Integrated LED rear blinkers
Blacked out Termignoni
Blacked out clear clutch system
Navigation system
Fabulous Lamborghini style stitching on tailor made Alcantara seat
Body finished in Lamborghini original Arancio Borealis 3-coat pearl orange