SPIRIT LEATHER saddles & pads are absolutely one of a kind items from the highest quality raw materials. From the first idea through to the finished work, each step is performed by hand.
Finest German made 3 – 6 mm Grain Veg Tanned Leather.
Forged Basis 2 – 2,5mm Steel-pan. Very rigid and sturdy with a kick up in the back to hold you on the seat. This provide a comfortable ride
A special foam gives the saddle the characteristic flat line of the SPIRIT LEATHER Collection.
Water-resistant finish in matte or glossy and Lastly a heavy duty nylon thread sewn by hand, connect both leather parts to a old days leather saddle.
Original SPIRIT LEATHER saddles are always hand-signed by the artist and available in 5 basic shapes in every color.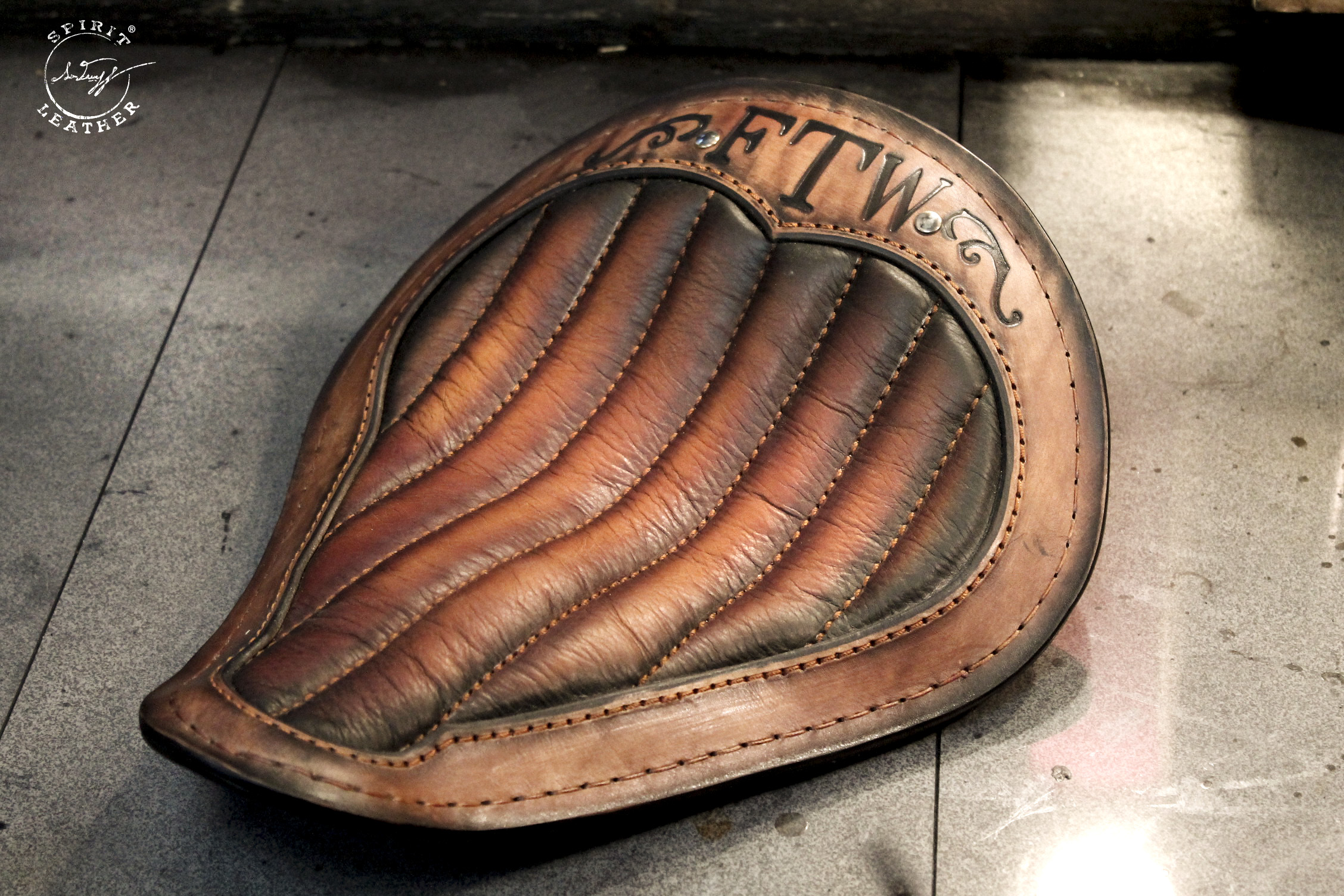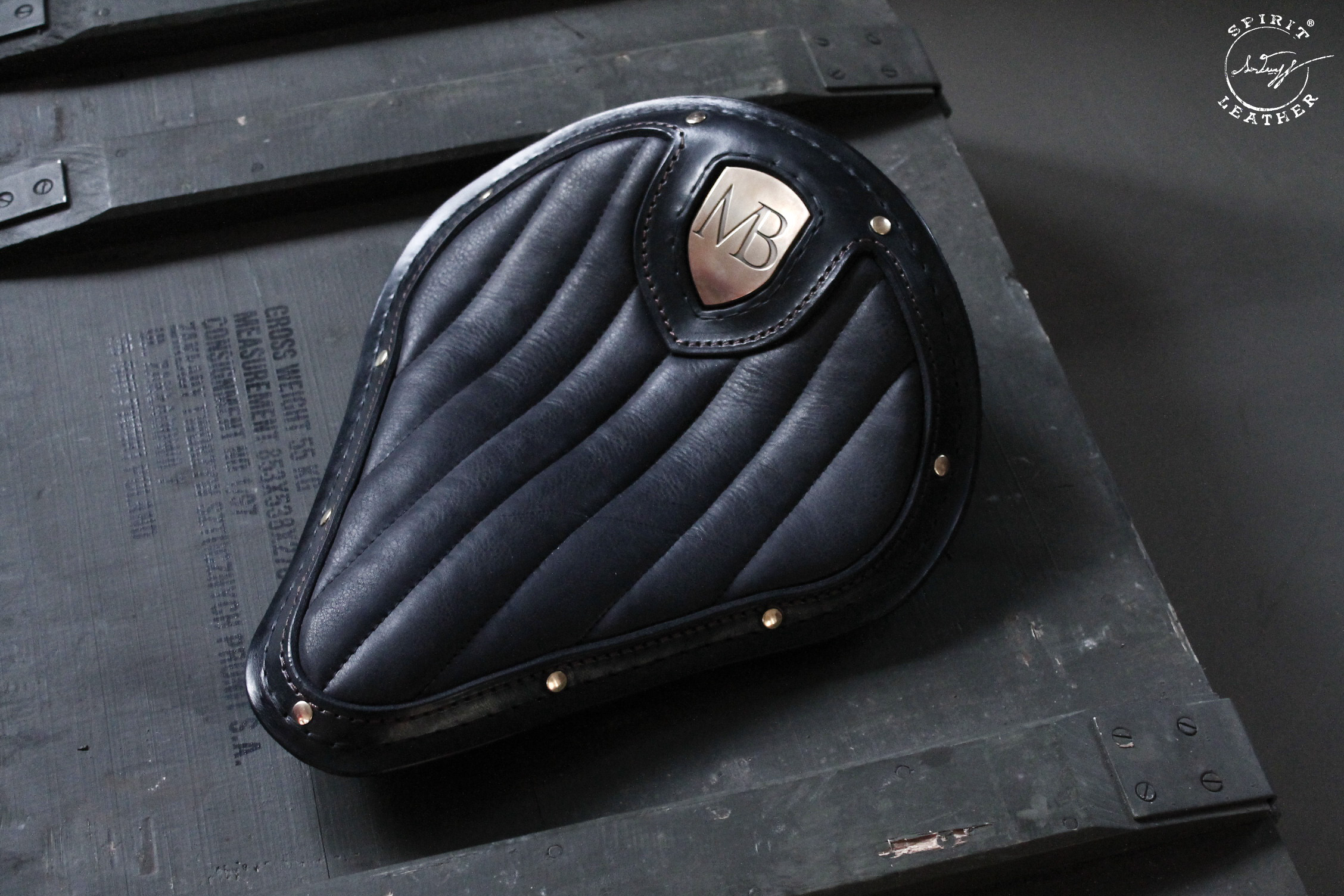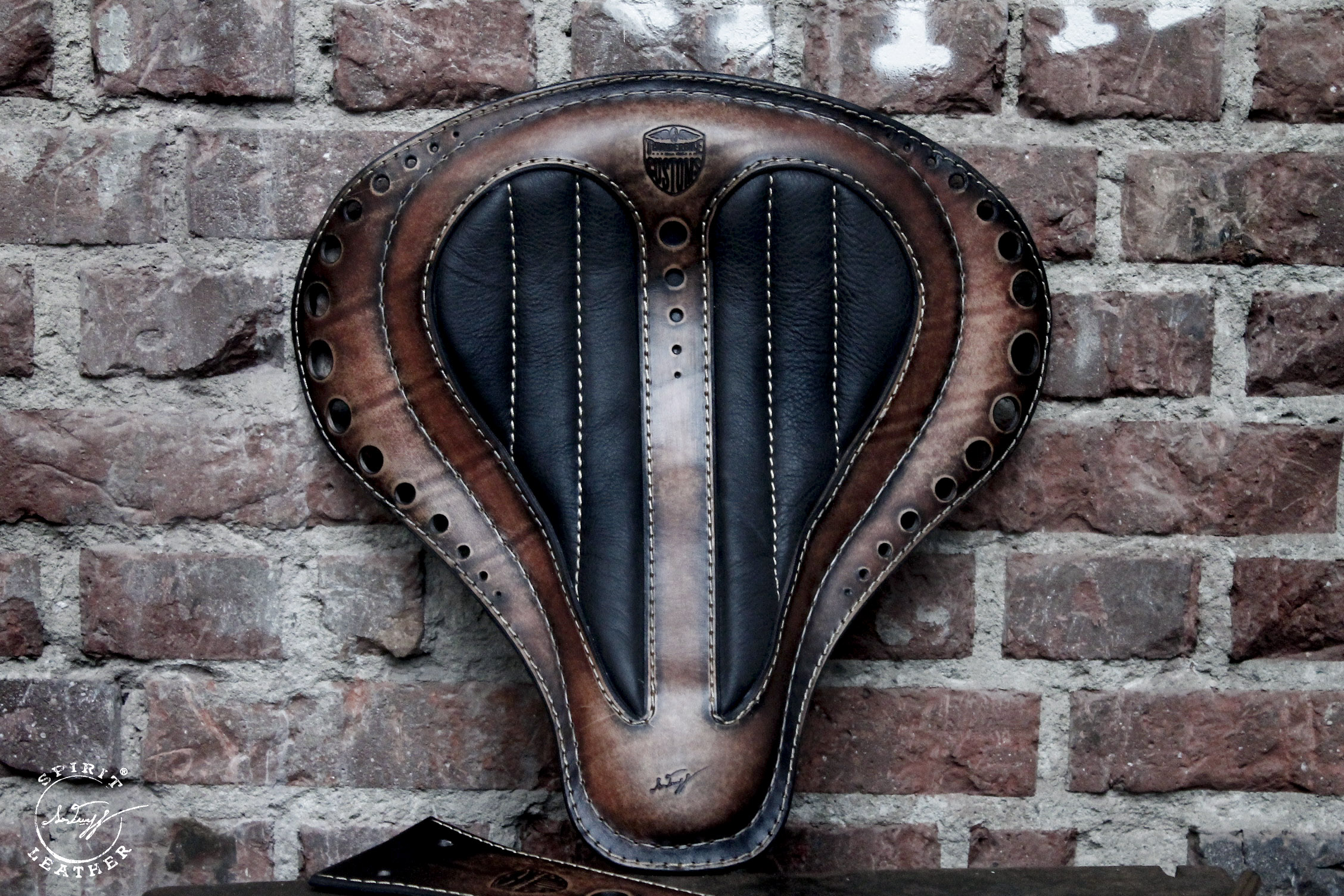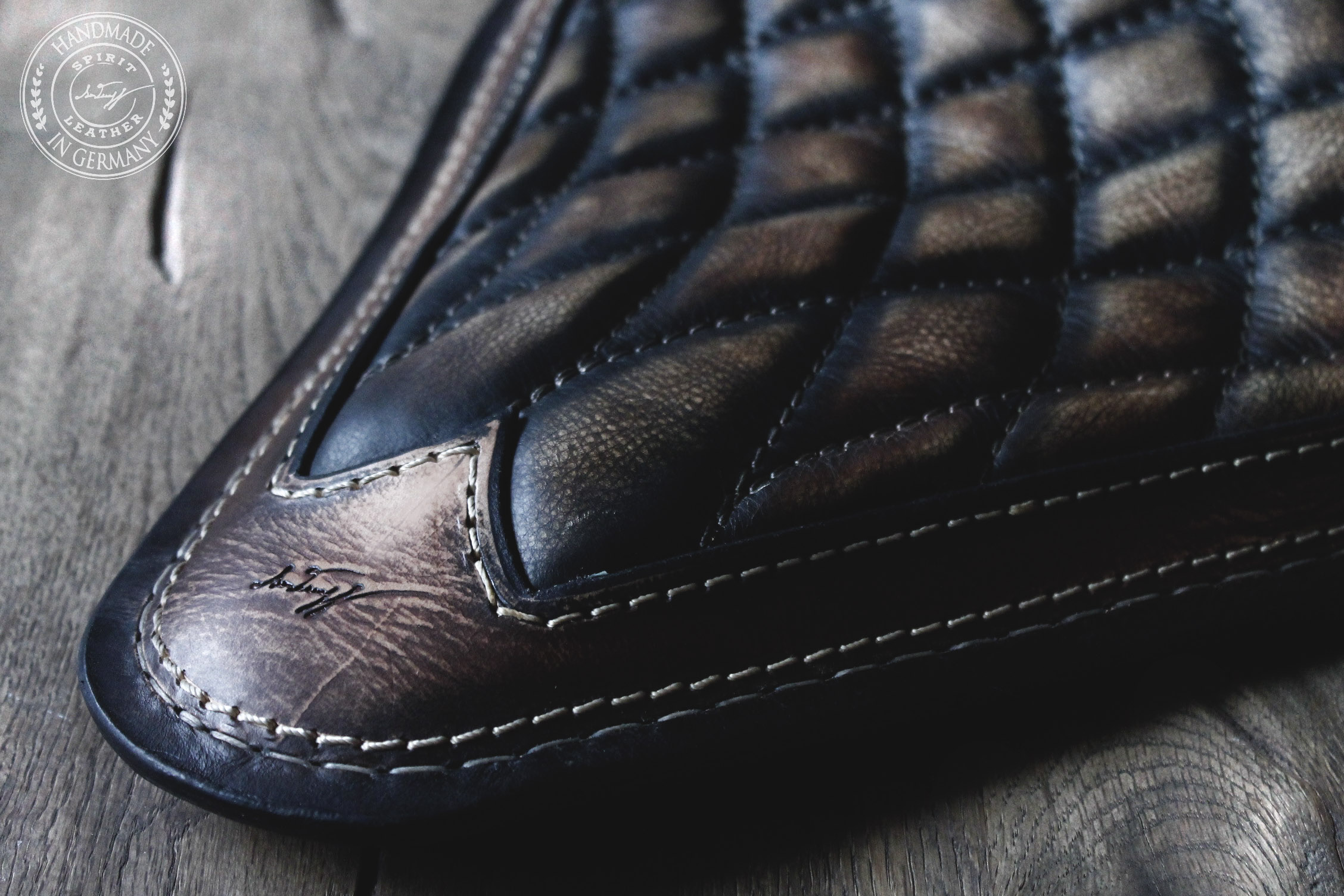 SPIRIT LEATHER saddle bags and tool rolls are handcrafted from 2.8 – 3.5 mm Grain Veg Tanned Leather.
They combine design with functionality and are an indispensable element on any trip. Shape, color and designs can be create for any bike. All rivets and buckles are made of stainless steel, copper or other precious metals.
The saddle bags and tool rolls, are always hand-signed by the artist like all genuine SPIRIT LEATHER products.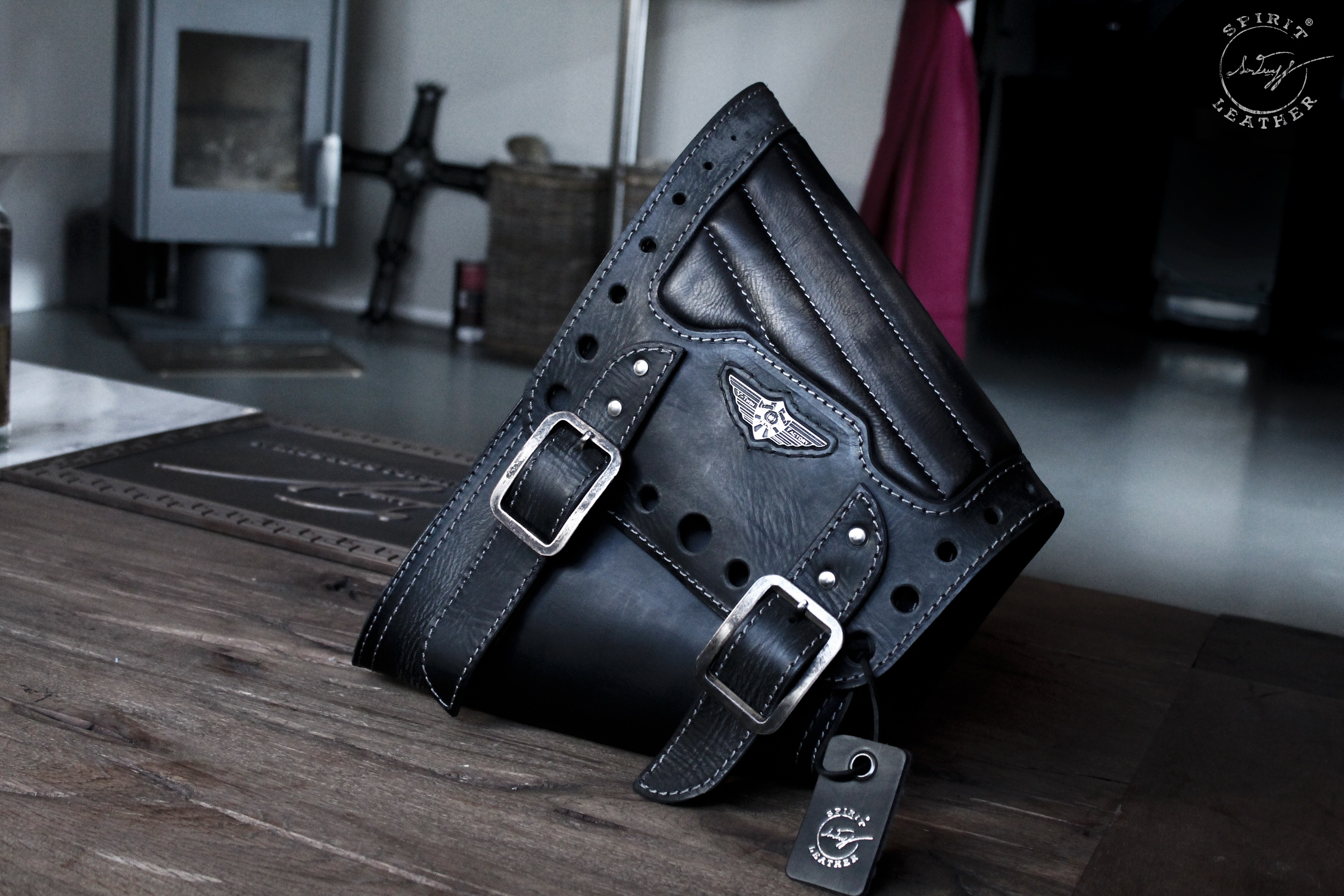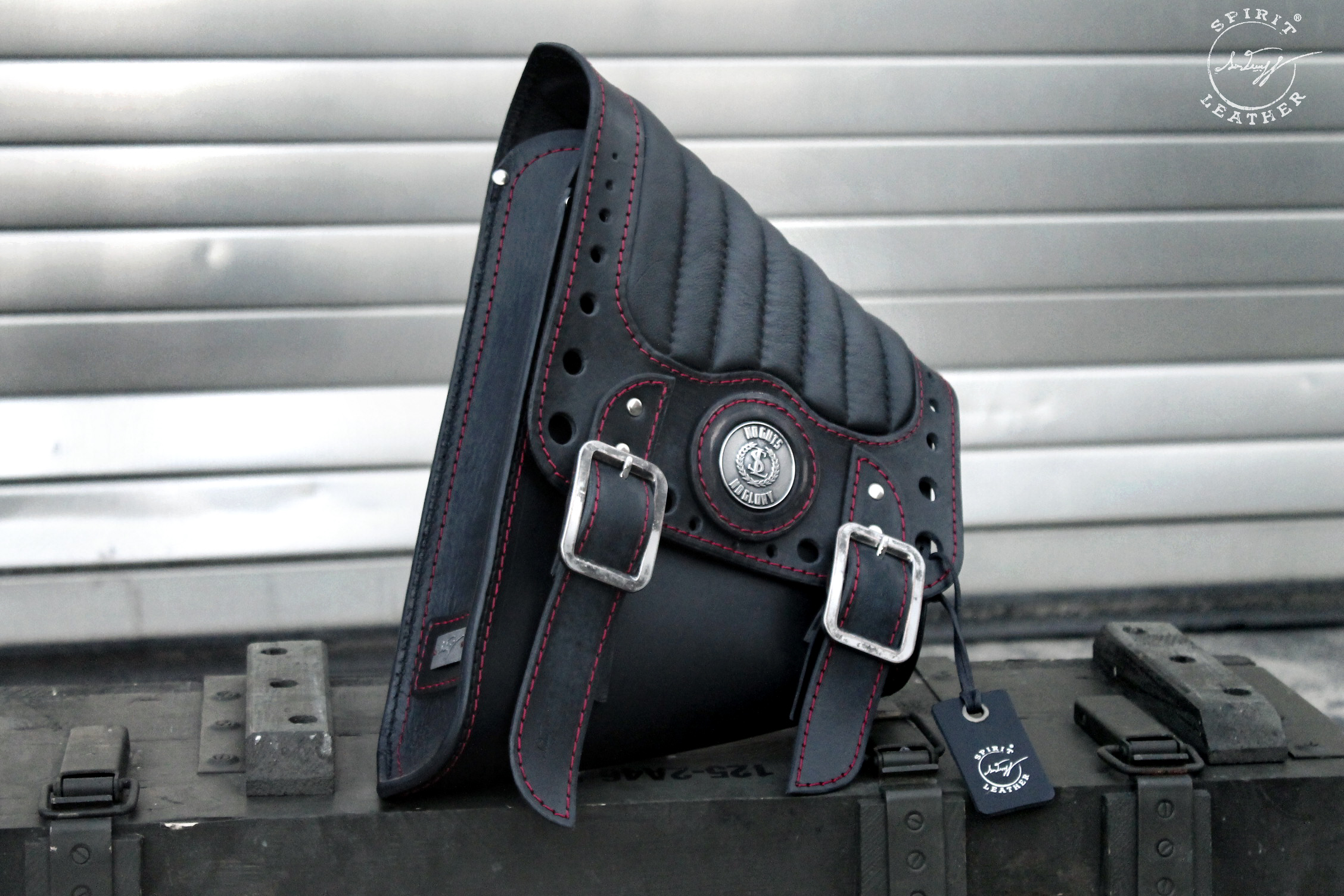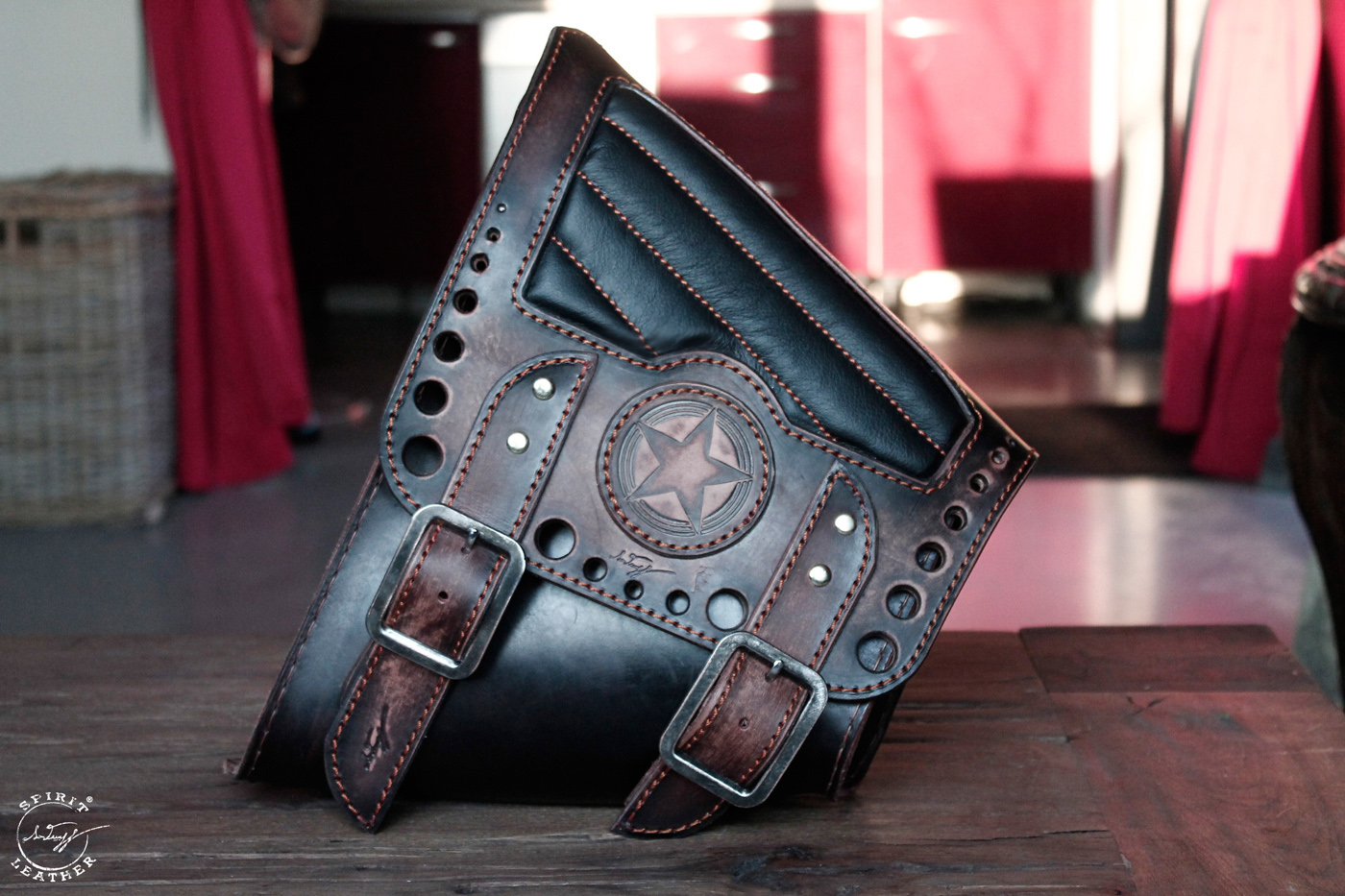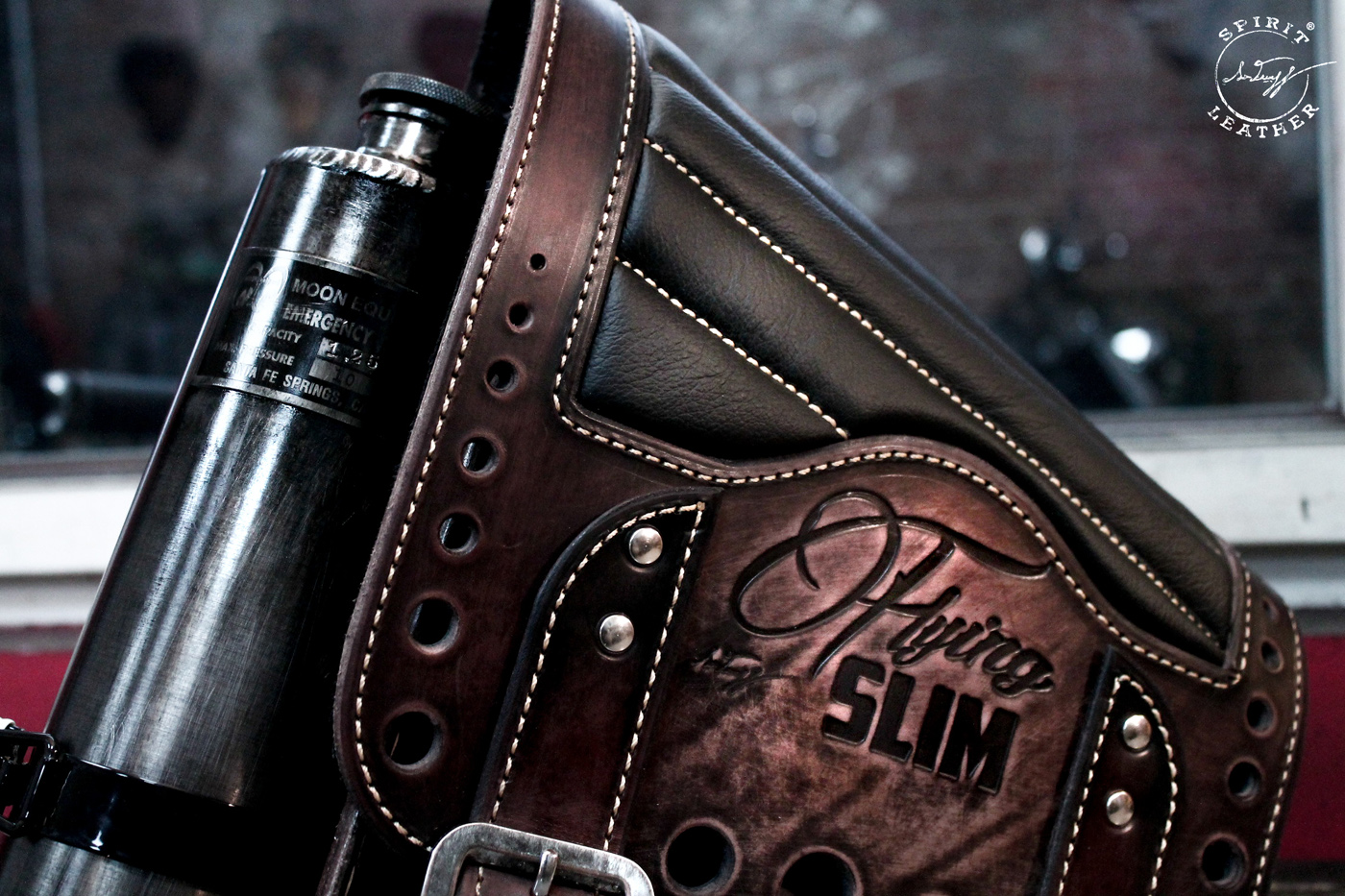 In addition to the solo seats, SPIRIT LEATHER also manufactures bench seats of all kinds. Adapted to frame, tank and sissybar, quilted or smooth.
The 3 – 6 mm thick natural cowhide from Germany is tanned purely vegetable and complies with the PCP Prohibition Ordinance of 12.12.89.
A special foam gives the saddle the characteristic flat line of the SPIRIT LEATHER collection.
Water-repellent by an acrylic finish in matt or glossy and held together by a hand-stitched saddle stitching by means of waxed nylon yarn, both sides of leather combine to form a saddle of the old days.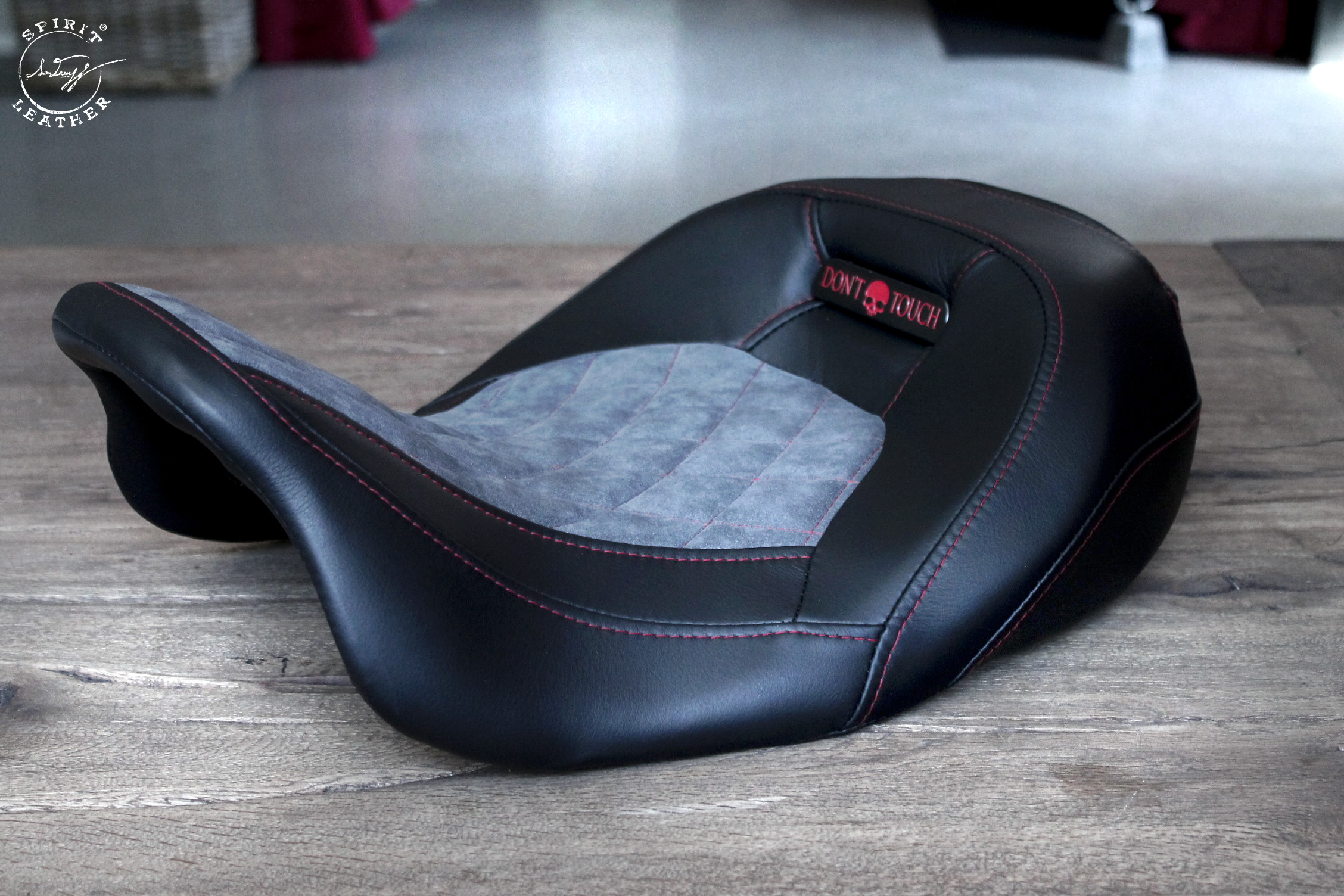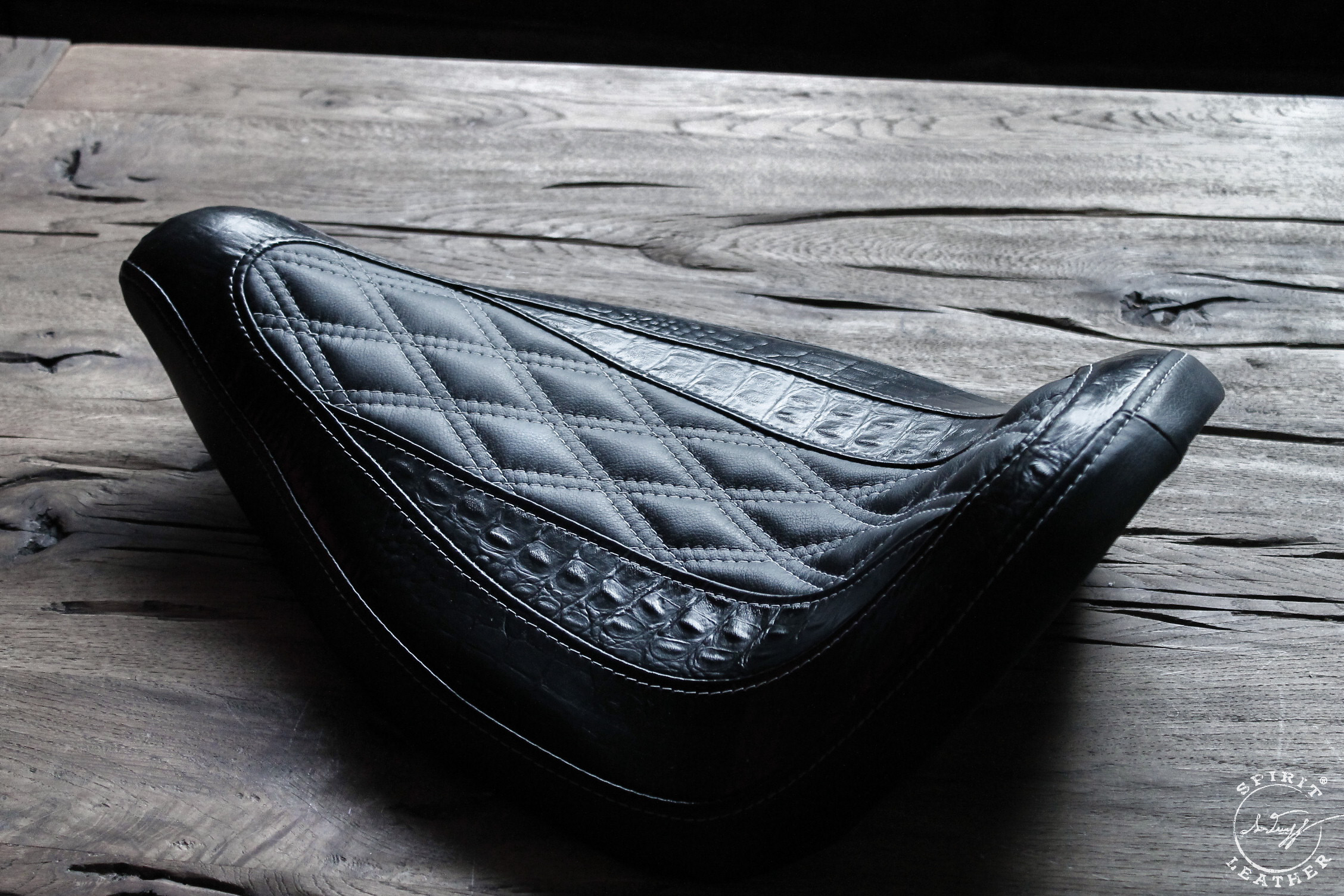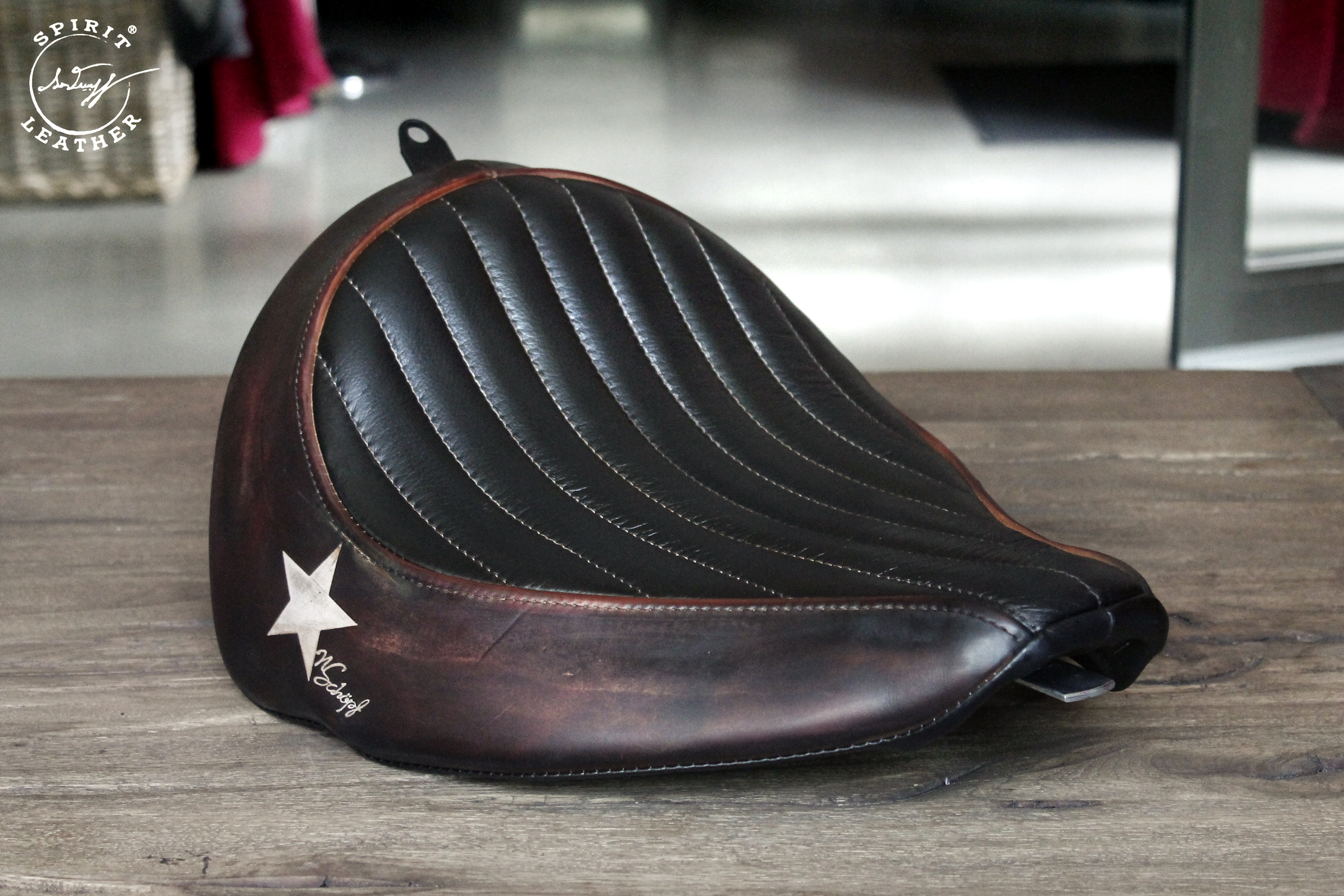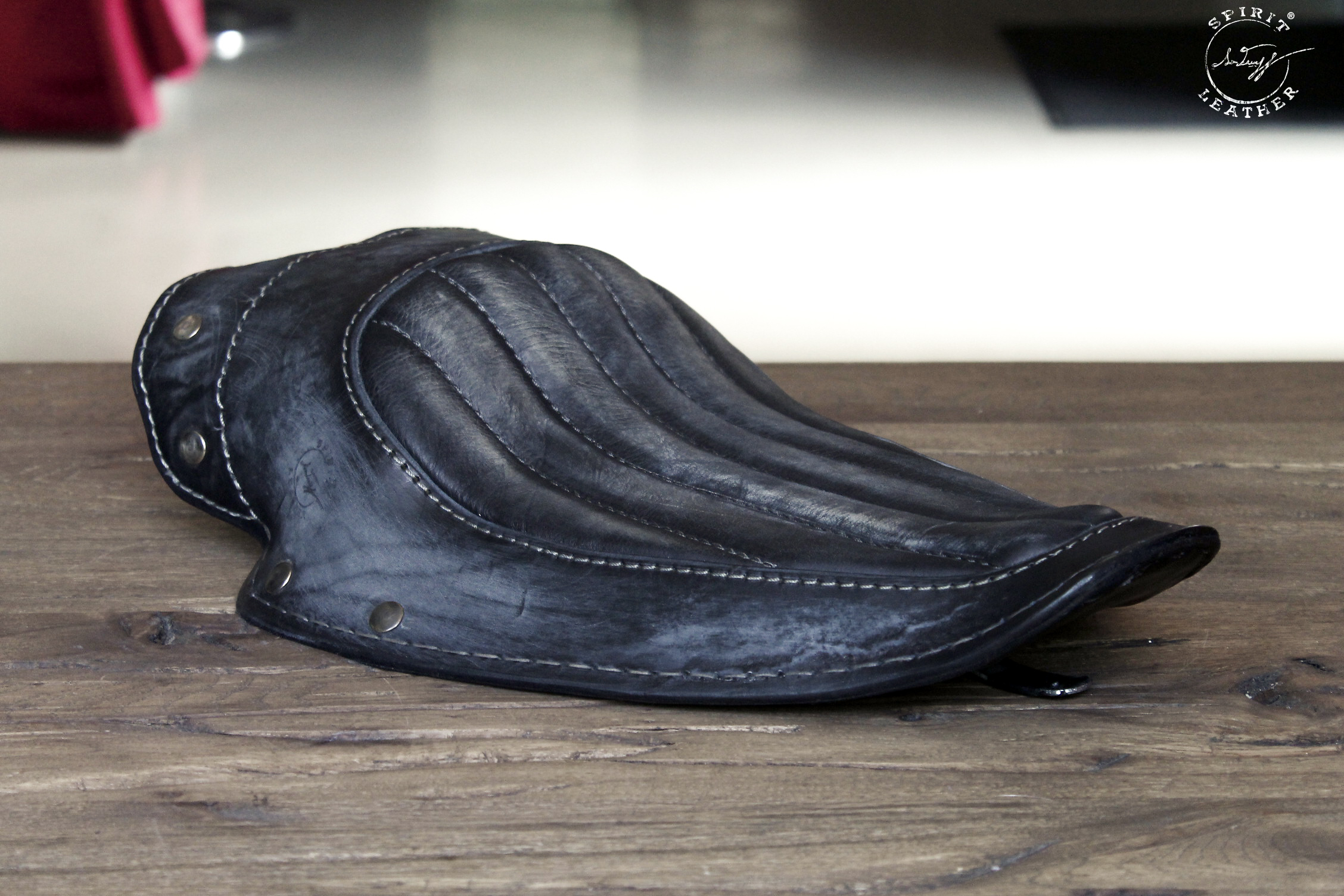 Custom means a one-of-a-kind and customer-made unique piece. Your dream meets the imagination of craftsmen and artists.
Each product is unique. According to ancient manufacturing standarts it´s essential to get to know the client in a personal chat between him and the artist order to determine his needs to ensure the client is involved in the construction process from scratch and his wishes are considered from the far beginning.
When it comes to construction, natural materials, traditional craftsmanship, spririt of the artist and of course the clients input will transform into an unique masterpiece, YOUR SPIRIT LEATHER.
We have a joint-venture with all sorts of different craftsmen, specialized in various professions, to create a variete of unique products based on THE natural material; Leather!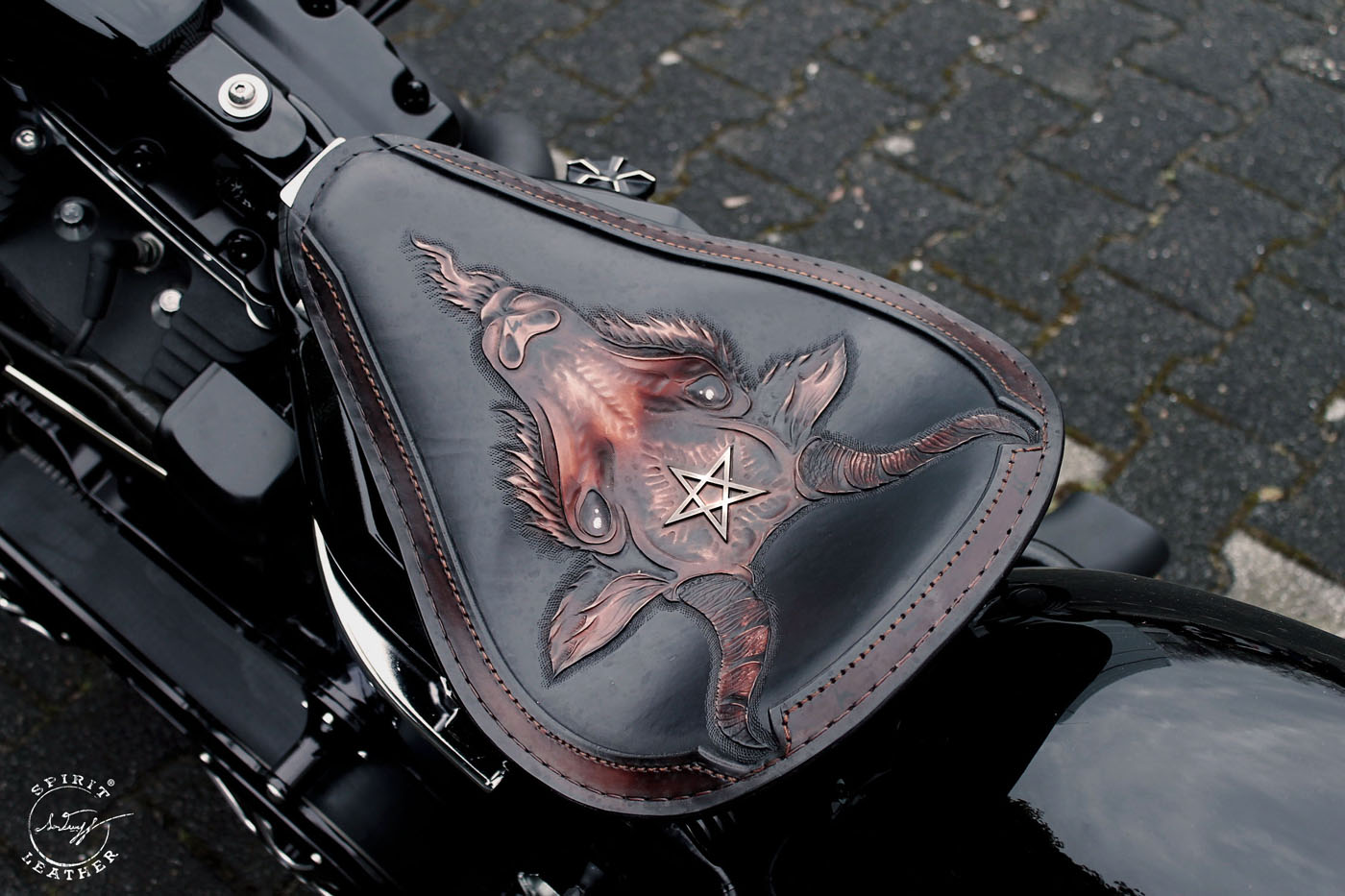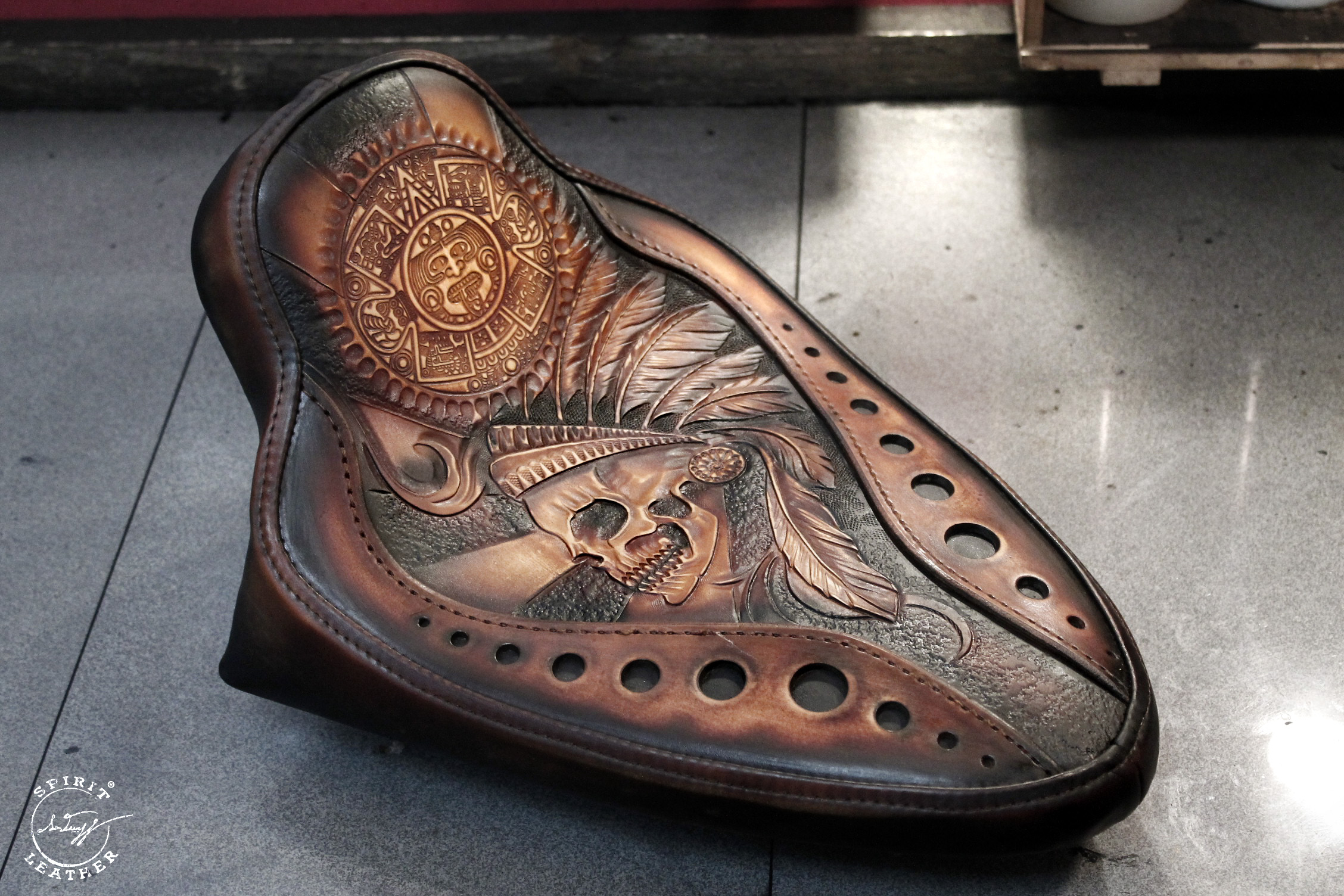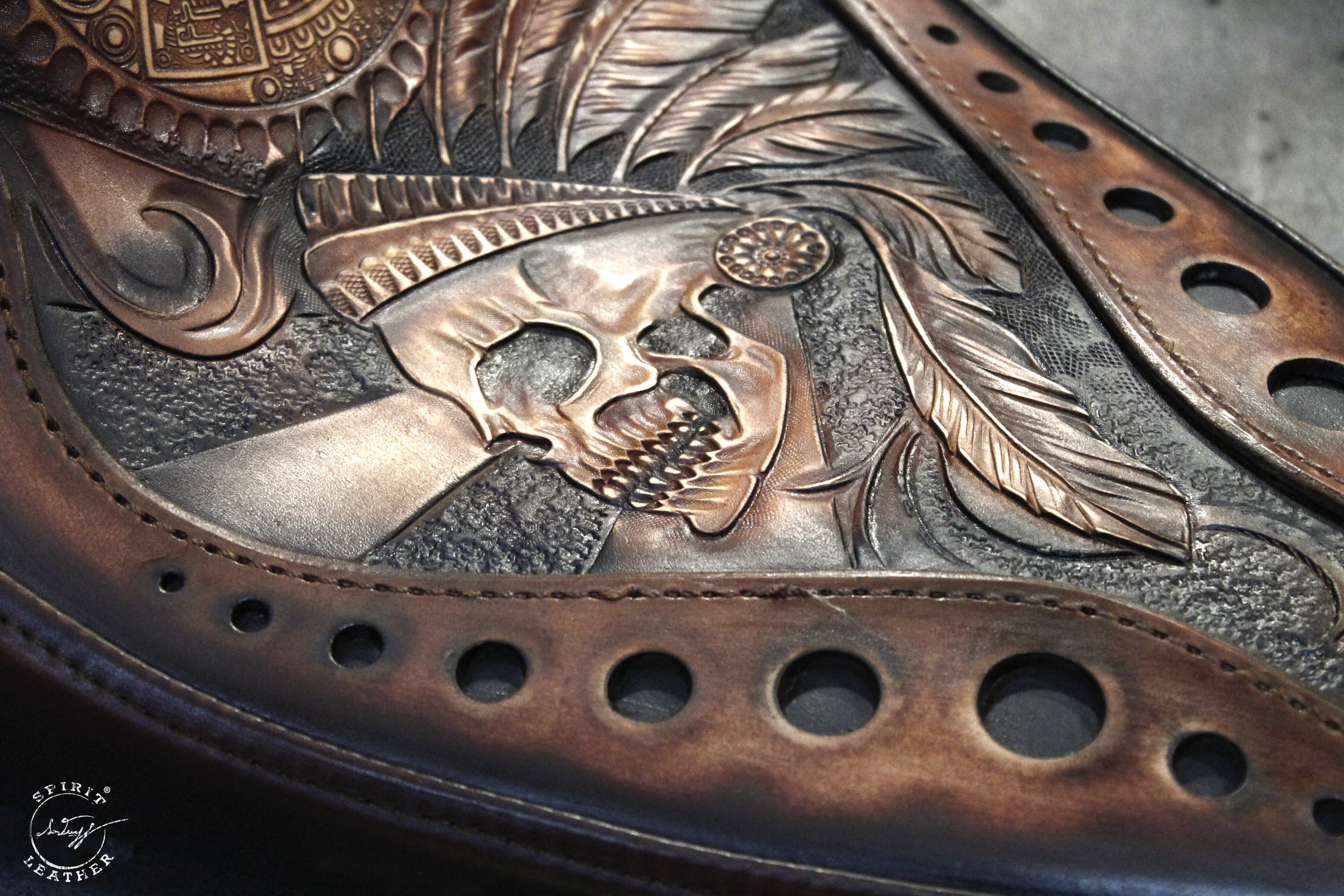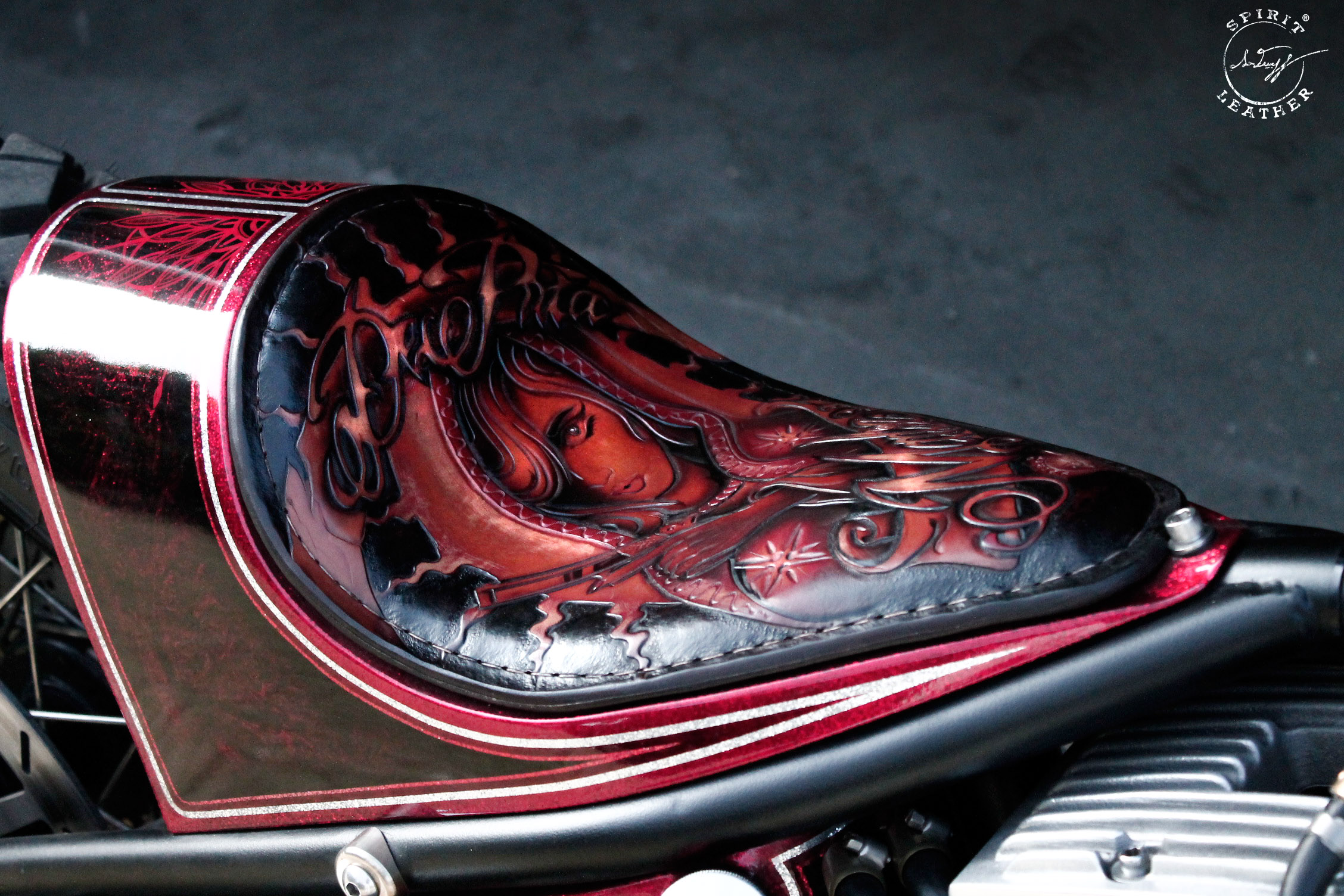 SPIRIT LEATHER Sets offer a way to customize your bike in a unique way that stands out from the crowd.
Saddles, passenger-pads, bags, grips, covers and much more can be created individually in every shape and colour and for any type.
We gladly advise you personally about your questions and wishes at any time.