Do you want to know how to advertise on our website?
We use the AdSense platform that publishes AdWords ads
The Google Display Network can help you reach people while browsing darkkustom.com
The Google Display Network is designed to help you find the right audience. Its targeting options let you strategically show your message to potential customers at the right place and the right time



Select locations to target
Locations help you target your ads to people located in a geographic location.
For example, a Parisian bakery owner can target people located in Paris. Or, an online business owner who ships to Canada and the U.S. can target both countries.

Select the languages your customers speak
Your ads show to customers with these language preferences, or on sites with these languages.

Create your ad group
For more accurate targeting, organize each ad group around a specific theme or message
Ad groups organize your campaign by strategy or theme. Ad groups can target a shared set of keywords, or they can be organized by other settings, like targeting methods, ad type, or bid strategy. You can create additional ad groups after you set up your campaign.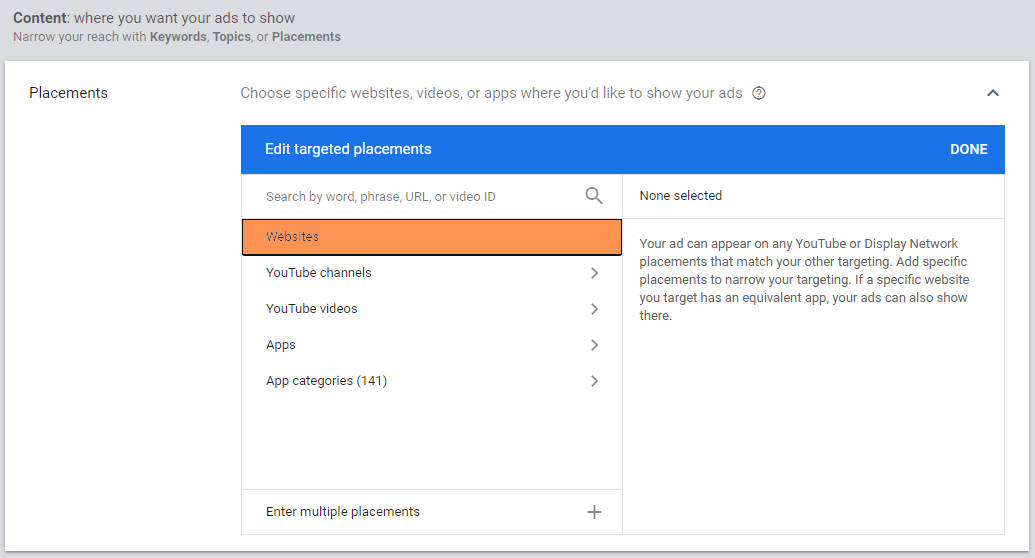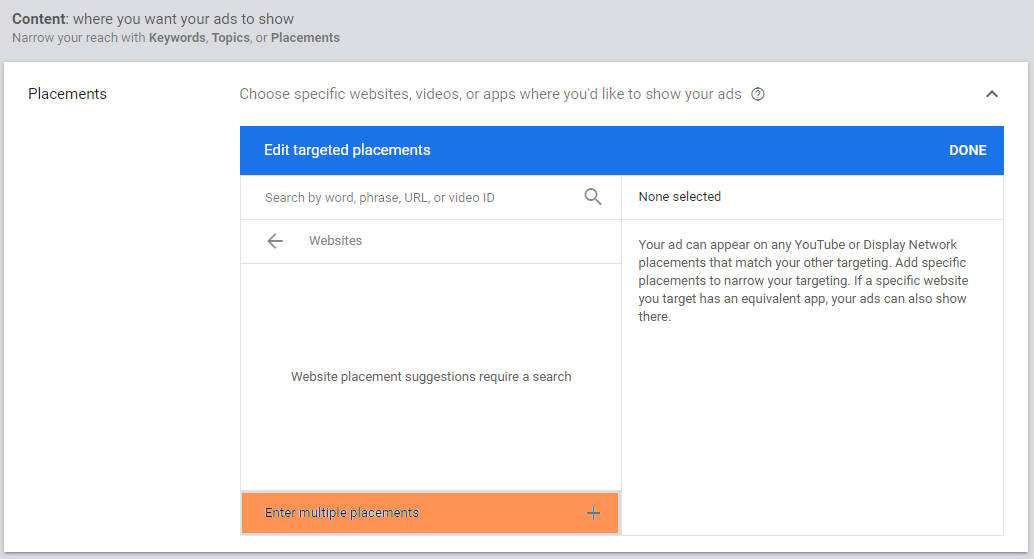 Example of V-Rod / Night Rod … 2 pages and 59 specific links (choose the links and add them, it's that easy!)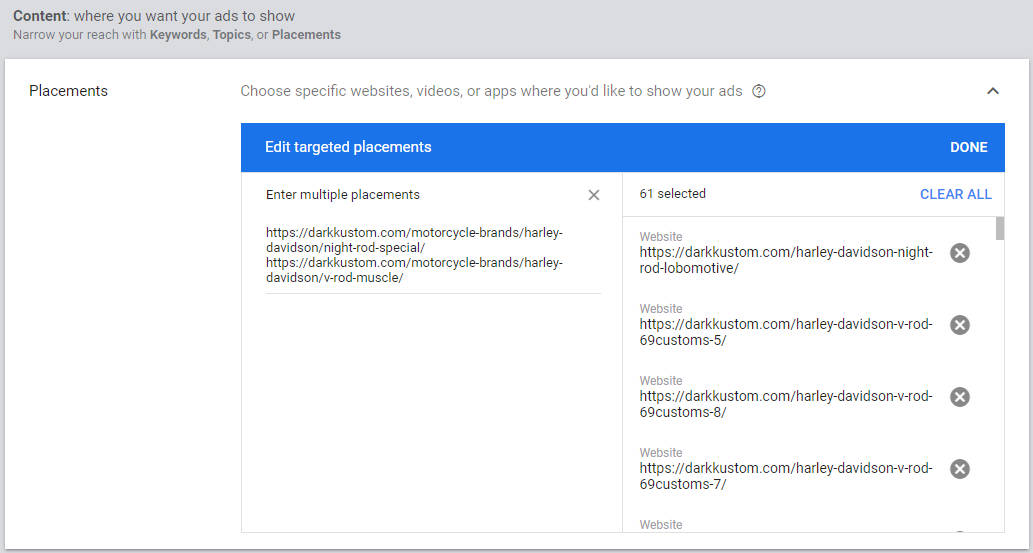 if you need help send us an email to [email protected]