LAIDLAW'S H-D® CLAIMS CROWN
We started with over 250 custom bikes globally and only 5 bikes went head-to-head to claim the Custom King crown at this year's EICMA. Votes were cast throughout the world and Laidlaw's Harley-Davidson® from the United States has claimed the 2019 Custom King title!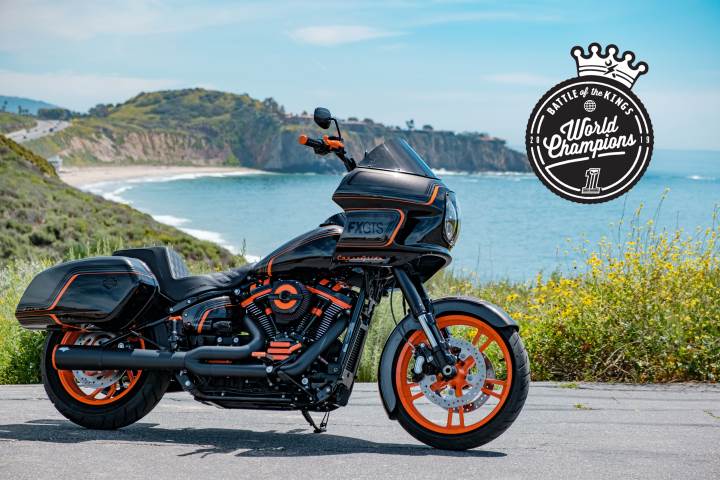 COUNTRY UNITED STATES OF AMERICA
MODEL SPORT GLIDE
CATEGORY RACE
THE CUSTOM KING
When Laidlaw Crew Chief Keith Hurt builds a custom bike, he makes sure it's more than simply a collection of parts. "I like to get components, parts and accessories from other models of bikes and figure out how to incorporate them and make them fit on a different model," he explains. "Like an update or upgrade to the original, as if the factory had made it that way in the first place." The team calls its bike the "FXGTS Coast Glide," representing the different pieces and parts that make up the whole: "FX" for the dual-disc brake front end, with mid controls. "GT" for Grand Touring. "S" for the sport styling – "paying homage to the Sport Glide® model we started with." And "Coast Glide" in honor of the famous highway nearby. "Our project is a throwback to the FXRT styling with a Southern California twist, paying tribute to the Pacific Coast Highway and the Southern California influence on modern performance cruisers," Keith explains. As a concept, it covers a lot of ground. As a design, it's far more than the sum of its parts. And as a 2019 Battle of the Kings entry, it's definitely one to be reckoned with.
5 Finalists of the 2019 Battle of the Kings
COUNTRY
MEXICO
MODEL
SOFTAIL SLIM
CATEGORY
RACE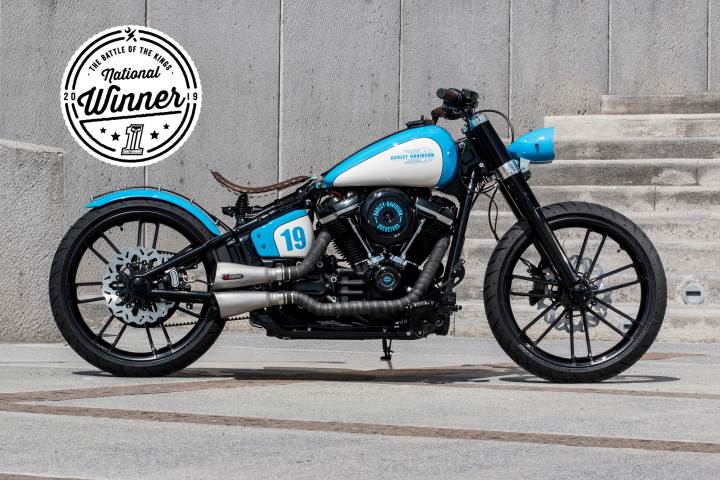 COUNTRY
GERMANY
MODEL
FXDR114
CATEGORY
RACE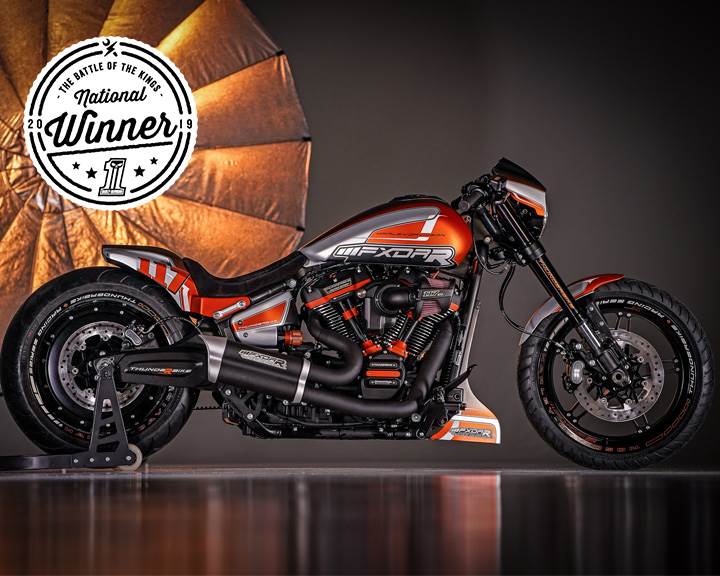 COUNTRY UNITED KINGDOM
MODEL STREET BOB
CATEGORY CHOP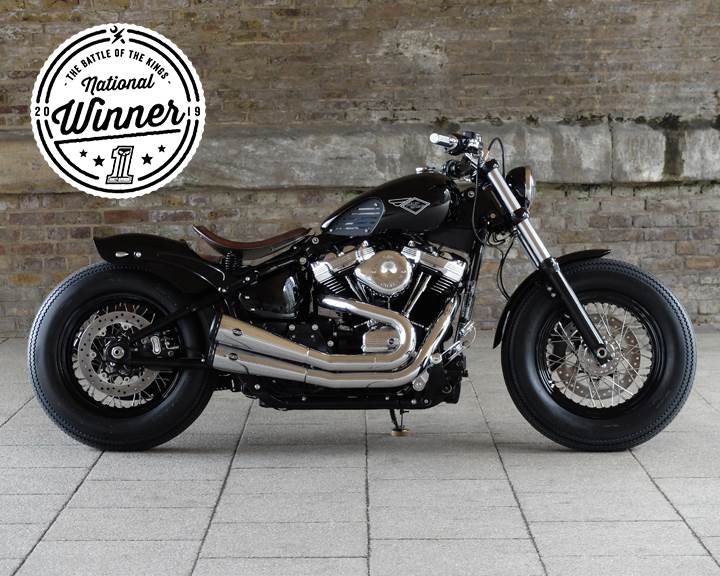 COUNTRY CANADA
MODEL SPORT GLIDE
CATEGORY RACE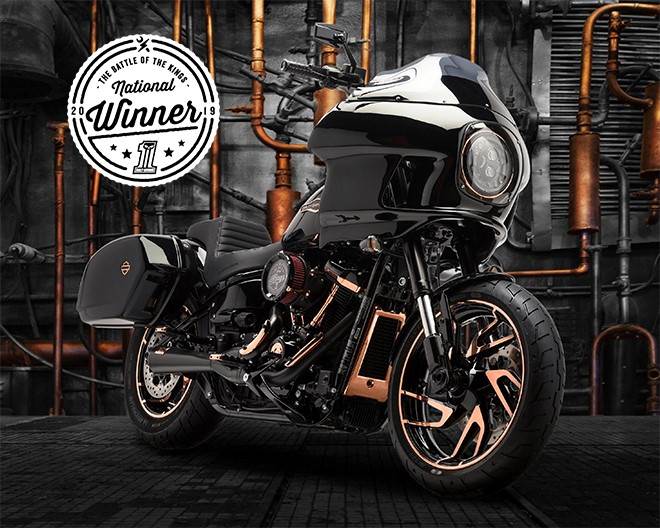 17 National winners of the 2019 Battle of the Kings
COUNTRY INDIA
MODEL IRON 883
CATEGORY CHOP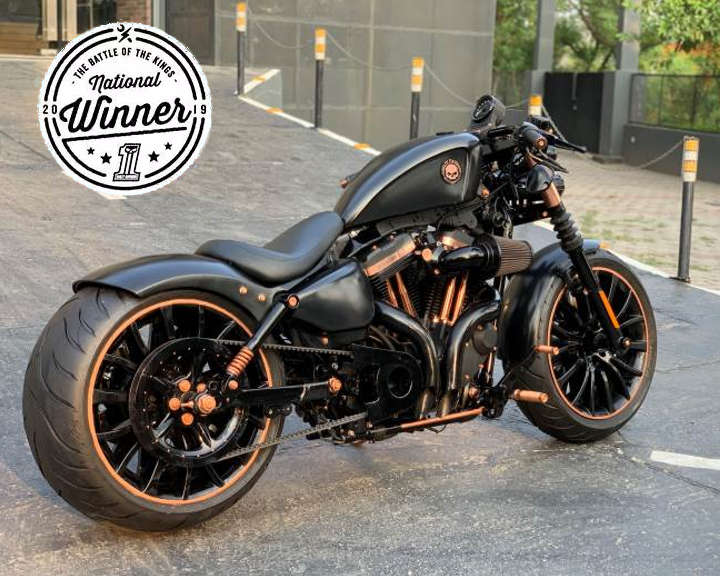 COUNTRY BENELUX
MODEL SPORT GLIDE
CATEGORY RACE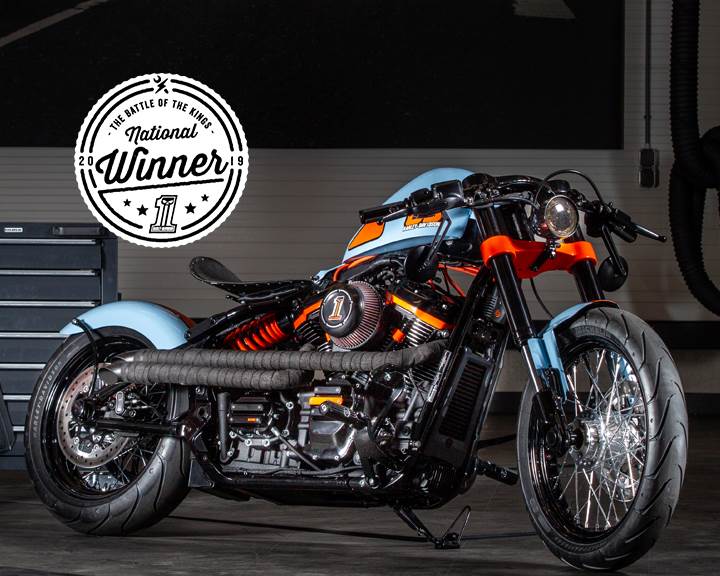 COUNTRY JAPAN
MODEL SOFTAIL SLIM
CATEGORY CHOP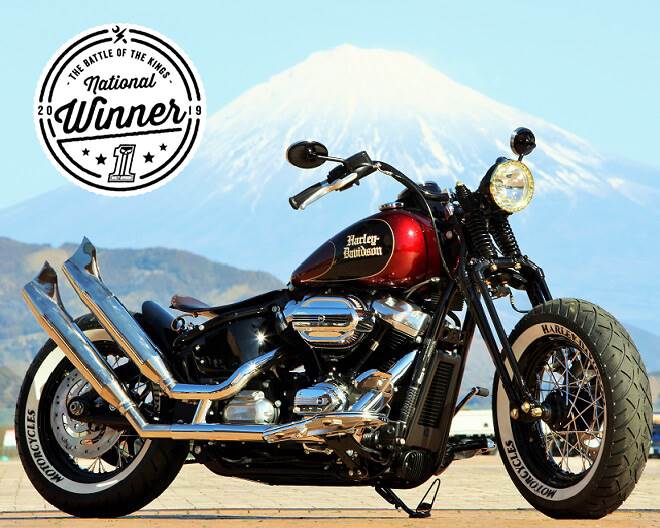 COUNTRY SWEDEN
MODEL FAT BOY
CATEGORY CHOP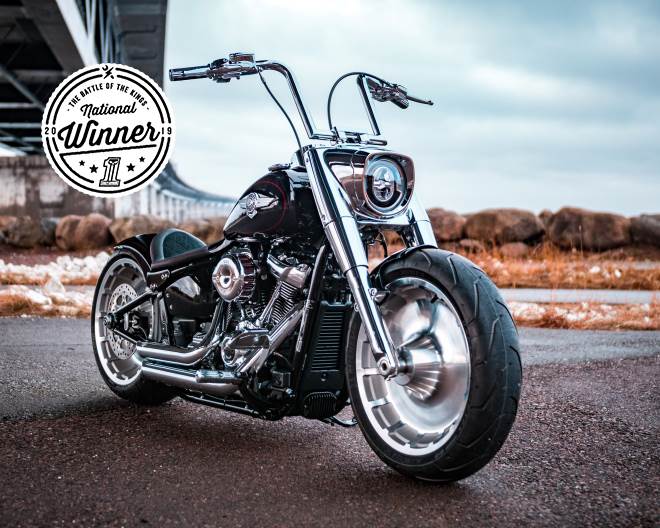 COUNTRY ITALY
MODEL HERITAGE CLASSIC
CATEGORY RACE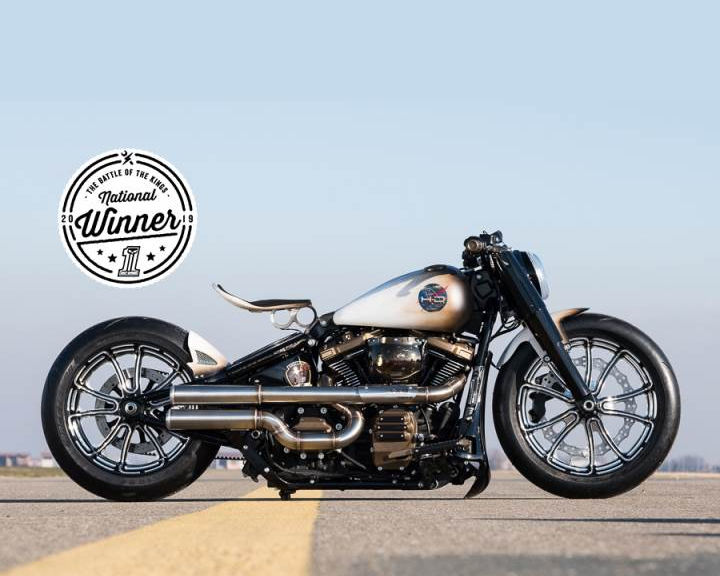 COUNTRY AUSTRIA
MODEL BREAKOUT
CATEGORY CHOP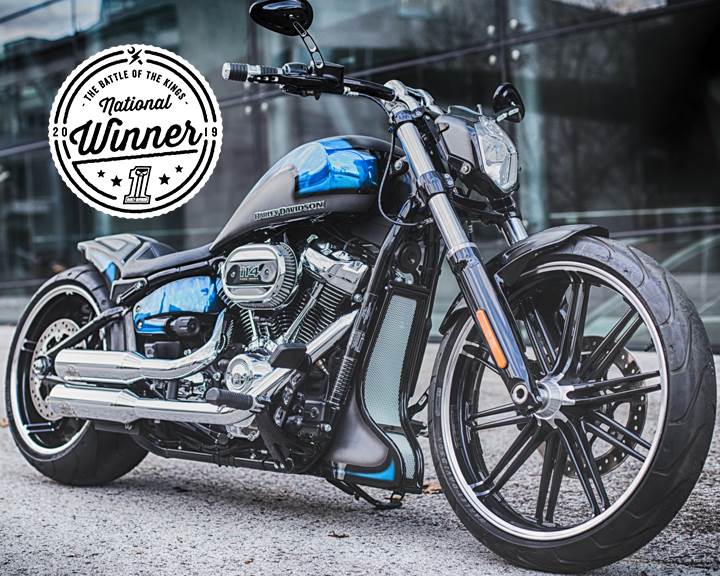 COUNTRY BRASIL
MODEL FATBOB
CATEGORY CHOP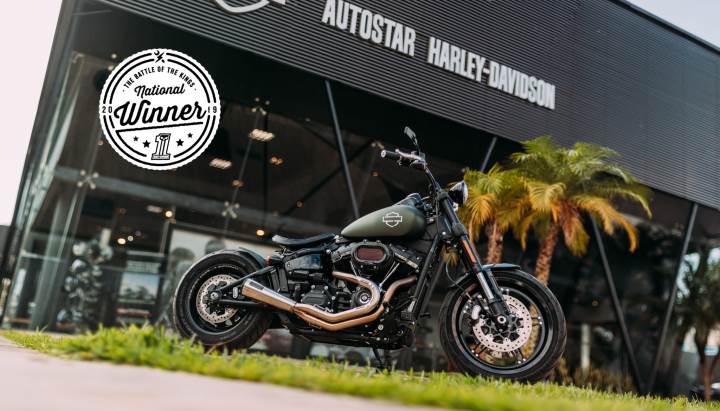 COUNTRY BELARUS
MODEL ROADSTER
CATEGORY CHOP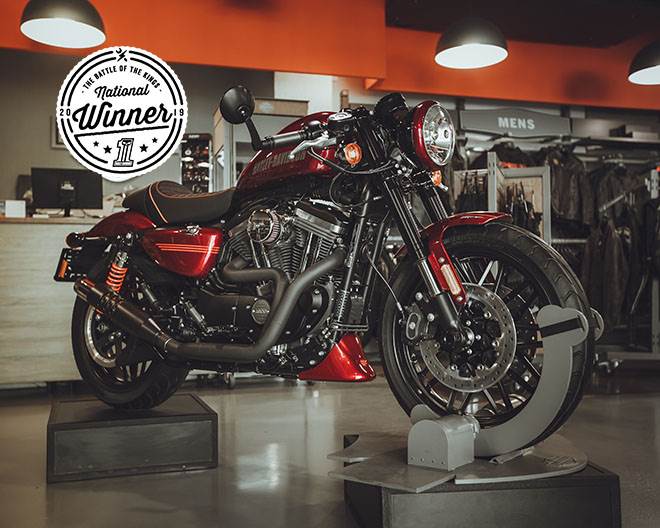 COUNTRY SPAIN
MODEL ROADSTER
CATEGORY RACE